This hiking shoe from Salewa generally receives a lot of love from the outdoor community for its supportive design and effective lacing system. It is also appreciated for offering comfort, grip, and water protection to buyers. However, there are those who think that the footgear's break-in period is longer than anticipated.
Pros
Excellent heel support
Secure fit
Comfortable hiking shoe
Stable on treacherous terrain
Waterproof
Remarkable durability
Cons
Long break-in period
Expensive
Lack of ventilation
Who should buy the Salewa Mountain Trainer GTX
The Salewa Mountain Trainer GTX's hike-specific traits may still make it a viable investment, granted wearers take some time to break in this shoe first. It is a solid option if you:
Prefer a hiking boot that is ideal for technical hiking and provides protection from wet trail conditions.
Prefer a hiking boot that grants ground adhesion on most types of terrain.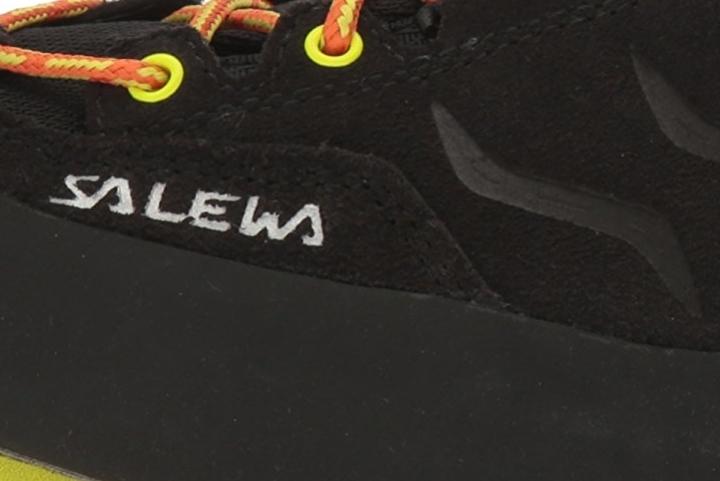 Excellent traction on rocky surfaces and slippery trails
This hike-centric shoe from Salewa is fitted with a Vibram Mtn Trainer Evo outsole. It comes with a pattern of aggressive lugs, which renders traction on challenging terrains, such as rocky surfaces and slippery trails. The outsole's midfoot zone contains right-angled lugs that offer extra control when tackling the rungs of a via Ferrata ladder.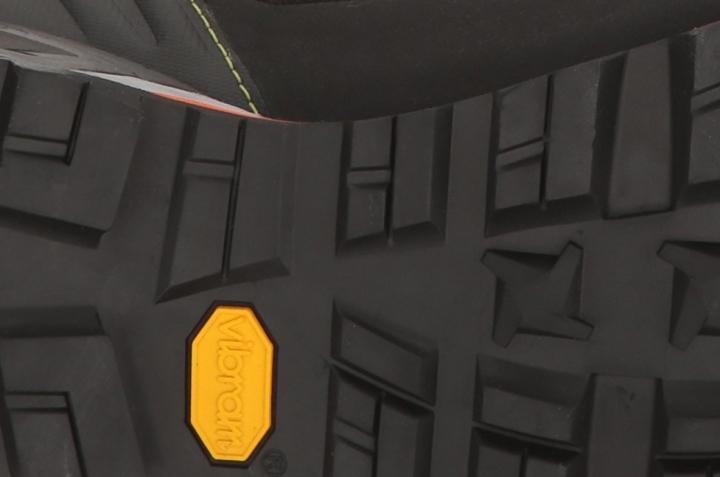 Provides excellent control over uphill and downhill conditions
The Salewa Mountain Trainer GTX's outsole contains a climbing zone on its forefoot region and several ridges at the heel. They offer added control for users who wish to traverse uphill and downhill conditions. Moreover, its self-cleaning lugs shed dirt and debris away for optimal traction.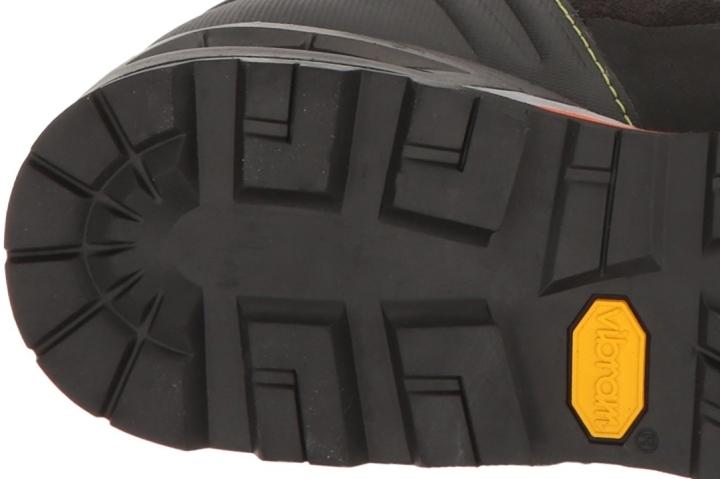 Rigid cushioning
The Salewa Mountain Trainer GTX is able to give outdoor enthusiasts sufficient cushioning and rebound, thanks to its Bilight TPU midsole. A stiff nylon shank integrated into the midsole imbues it with rigidity and structure.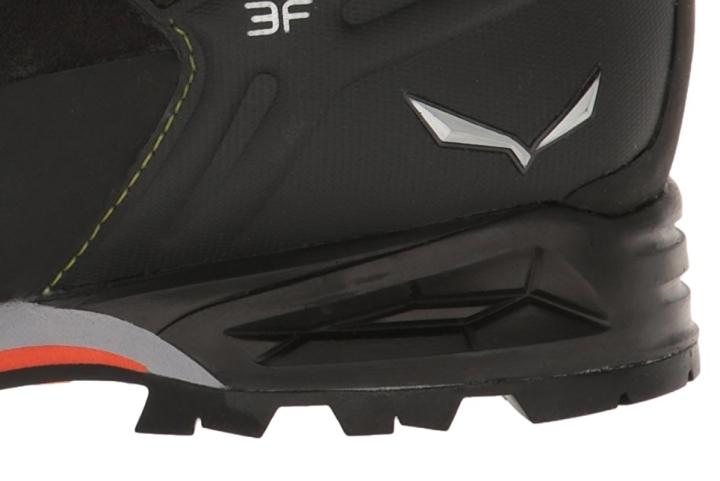 Excellent arch support
It also has an Ortholite footbed that offers arch support and extra underfoot comfort. This component's design also wicks moisture away, maintaining breathability.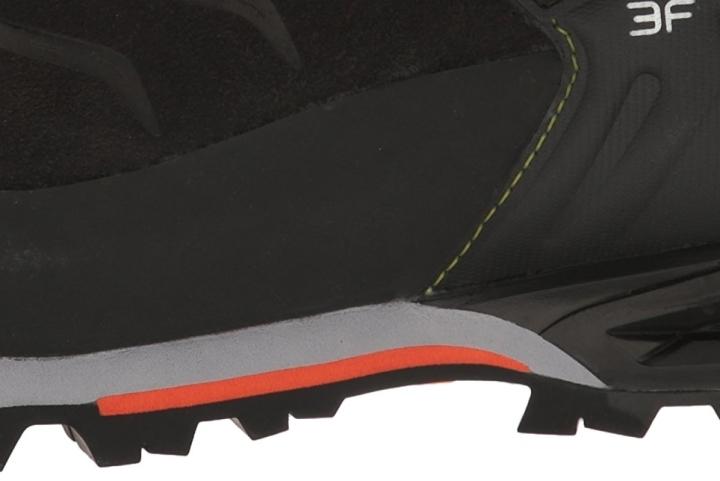 Durable and breathable
Mountain Trainer GTX has an upper made of suede leather. It features a 360° rubber rand around the upper's base, giving durability and abrasion resistance. It also has a Gore-Tex Extended Comfort membrane that hinders water intrusions while maintaining breathability.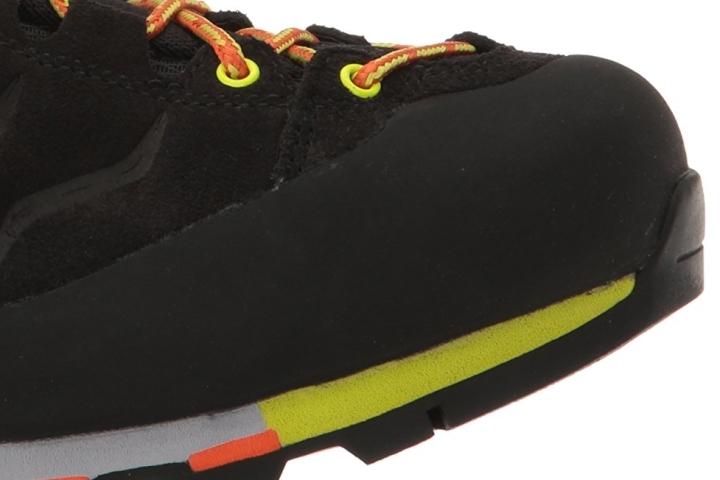 Easy to wear
This backpacking shoe from Salewa features a Climbing Lacing and 3F system. The former employs several fabric loops and 3D eyelets that help wearers manage the footgear's fit. Meanwhile, the latter is a thin metal cable that wraps around the heel area to the instep, supplying support and flexibility. Moreover, a pull tab located at the collar's back gives easy on and off.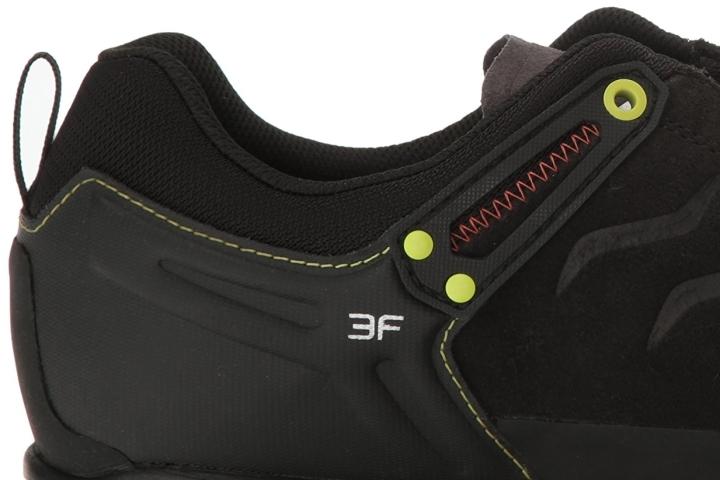 Salewa Mountain Trainer GTX vs. Salewa Mountain Trainer Mid GTX
These two offerings from Salewa render protection and performance for multi-day hiking trips. They are equipped with some of the brand's technologies that help users traverse challenging trails with sufficient comfort and support. Shown below are some of the key qualities that set these two Salewa models apart.
Cut. The Salewa Mountain Trainer Mid GTX features a mid-top upper made of 1.6mm suede leather. This upper design grants ankle support to the wearer, which is important when carrying a heavy load during a multi-day trip. It prevents the ankle from buckling from the added weight being carried while traversing uneven trails. On the other hand, the Mountain Trainer GTX uses a low-top upper, which gives more range for the ankles to move. This upper design is ideal for day hiking trips or for those who will carry a lighter load on their backs.
Purpose. Mountain Trainer Mid GTX is a backpacking boot. It employs a mid-stiff nylon insole and a Bilight midsole that supply users with both cushioning and underfoot stability. Its Vibram Approach sole delivers ground adhesion for virtually all types of terrain. Meanwhile, the Mountain Trainer GTX is great for hiking trips that can be completed in a single day.
Nice to know
Adventurers who are planning to hike in warm and humid environments may want to consider breathable day hiking boots. One such option that can be checked out is the Merrell Moab 2 Ventilator.