Thanks to Ryka Influence's comfortable fit and feel, this exclusively designed footwear for women earned the admiration of many. Its foot-pivoting feature also captured the hearts of many Zumba aficionados. On the flip side, some wearers were unsatisfied with its sole unit. They griped about its lack of support and cushioning. Still, this footgear remains desirable to have for its comfort and other benefits.
Pros
Glove-like fit
Sufficient support
Lightweight
Appealing design
Cons
Causes arch discomfort
Inadequate cushioning
Who should buy the Ryka Influence
The Ryka Influence is a fitness trainer that can endure high-impact studio workouts. It provides wearers with a sense of control and a ground contact feel. It is a solid option if:
Your fitness regimen includes dance exercises such as Zumba and Jazzercise and you are looking for a trainer that would help you make twists and turns with ease.
Your day-to-day activities require you to make quick and sudden movements and you prefer a shoe that is not heavy on the foot.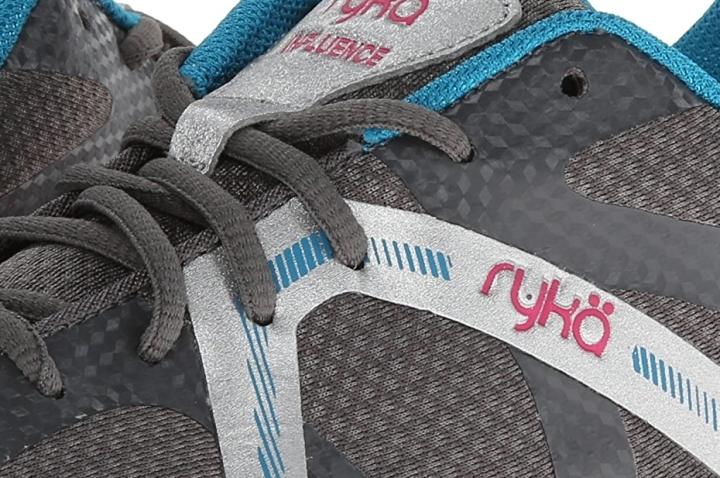 Balanced traction
As a great shoe for indoor fitness use, the shoe offers an optimal balance of traction and skidding. Thus, the grippy rubber pods are only found in the forefoot and heel sections, helping the foot to stop when it's needed. They also protect the foam portion from wearing out too quickly.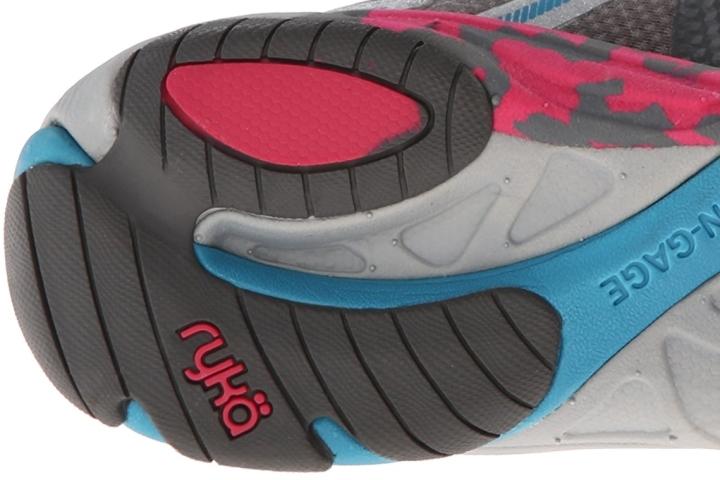 Pivot Point for dancing
Under the ball of the foot, a Pivot Point is found. It aids in easing the movement when it comes to performing dance moves. This bit of sliding is needed to protect the knees from getting stressed or even injured during twists and turns.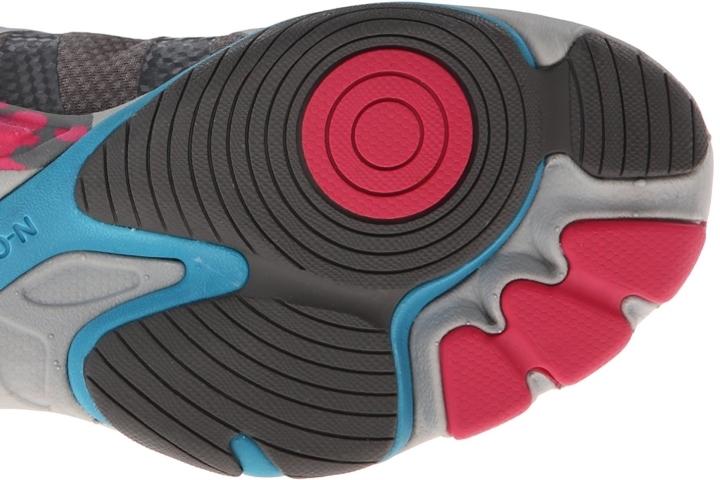 The Ryka Influence's underfoot cushioning
The dual-density midsole fuses two layers: a firmer N-Gage compound at the bottom and a softer foam one at the top. The N-Gage has a springy nature which adds bounce to each step. The upper foam offers protective underfoot padding that doesn't let the shock from impact affect the foot and leg.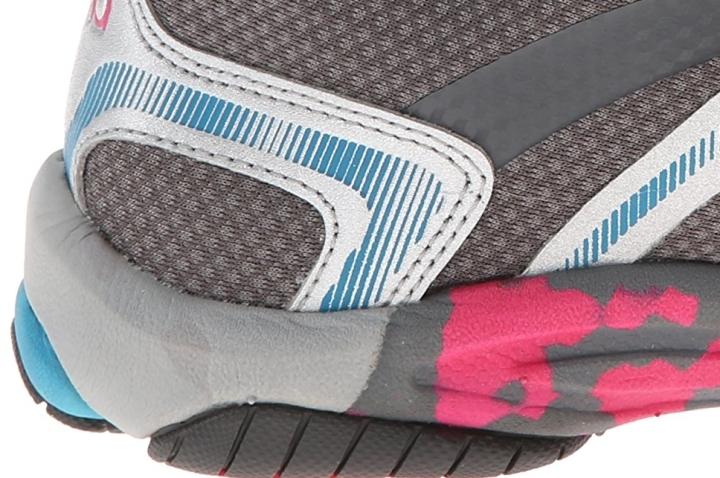 Additional cushioning inside the shoe is delivered by the Comfort Fit Precise-Return insole.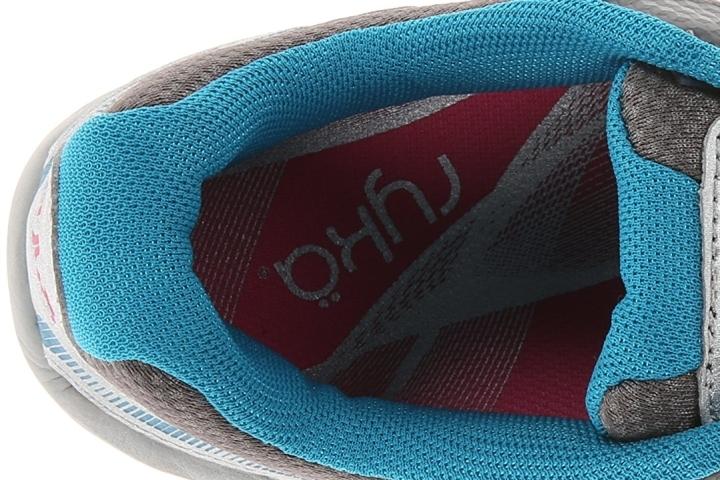 Enhanced flexibility midfoot section
The midfoot part of the midsole is raised and doesn't touch the ground, making Ryka Influence similar to dance shoes. This construction is able to separate the heel from the forefoot, which results in enhanced flexibility. The N-Gage technology functions as a skeleton of the shoe, retaining its integrity while still allowing the foot to flex freely.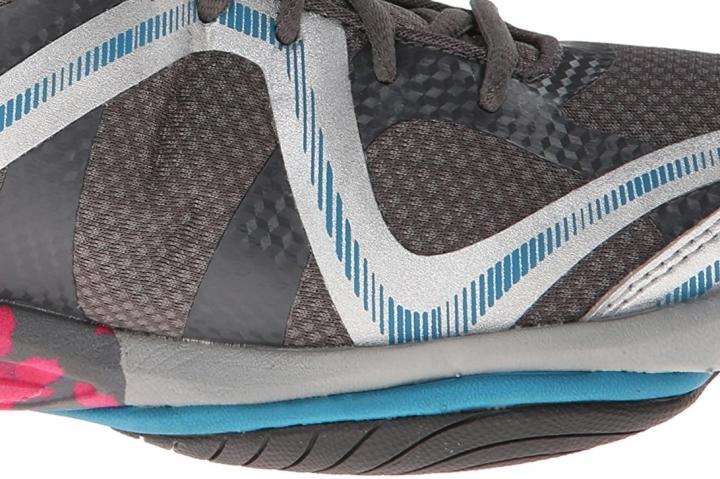 Breathable upper
This Ryka trainer employs a combination of mesh and synthetic overlays to create a snug yet lightweight and breathable support.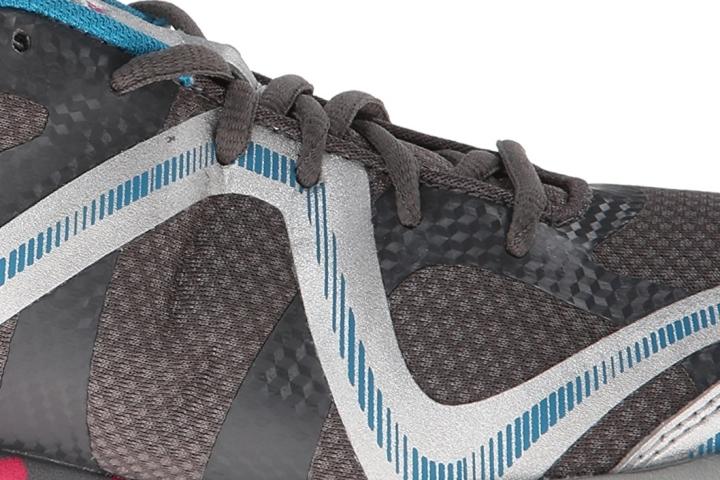 The wavy synthetic overlays called Flex-Foil and Direct-Fuse are not just there for looks. They give structure to the shoe's facade, providing a supportive cage to the foot.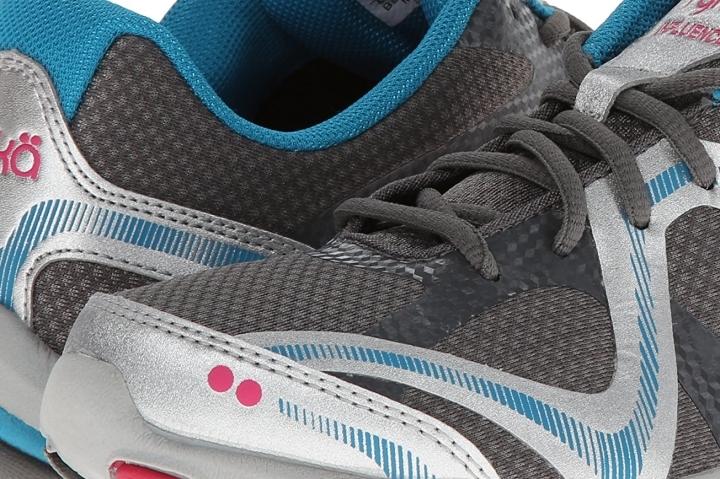 The Ryka Influence's rearfoot section
The padded tongue and collar, as well as the six-eyelet lacing system, deliver a snug and customizable fit.