Nike Free Trainer VIII: A very good shoe for gym training
This is a review from one expert, and reflects personal opinions. Learn what 325 other training geeks think of this shoe and see colorways at the
Nike Free TR V8 main page
.
This is my review for the Nike Free Trainer VIII, which I have used for the past year during my HIIT training classes.
Specifications
Use: Gym training
Arch support: neutral
Price: Average £70
Closure: Laces with a glove fitting sensation
I have used this shoe for cardio training, grit strength classes with various lifting in short but intense sessions, and plyometrics classes with steps with different levels of raises. (Check on Les Mills GRIT for a better understanding). The training runs three hours a week for a total of 144 hours circa.
There has not been any interruption during this period of COVID-19 lockdown as I can access these classes (cardio only for the past three months ) on the APP, and see some of these classes on YouTube as well.
The shoe looks very smart and attractive.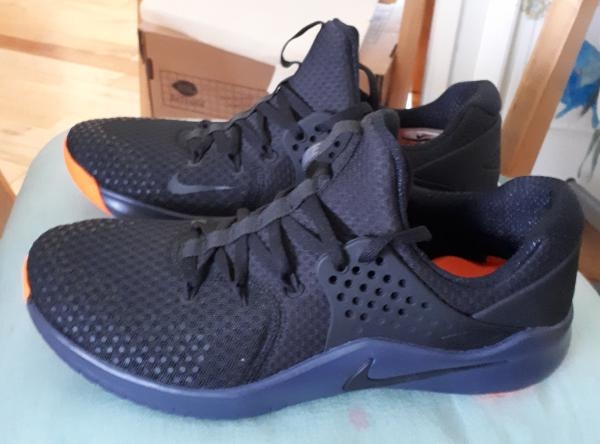 The Nike Free Trainer VIII is very comfortable as soon as you put it on. The insertion of the foot isn't that straightforward as you have to use some force, but as soon as it is on it fits like a glove!
With regard to support, as soon as you are moving on them, you have the right feeling. Running on the spot, jumping or left, and right skates are coming naturally.
Lacing is almost unnecessary. However, when you do your micro tights and adjusts, you will feel your feet nicely wrapped up, and you know you can do anything you feel like.
The shoes lacing systems provides seven eyelets in total with two of them attached to sturdier plastic parts that are securing, even more, the shoe with more stability sensation.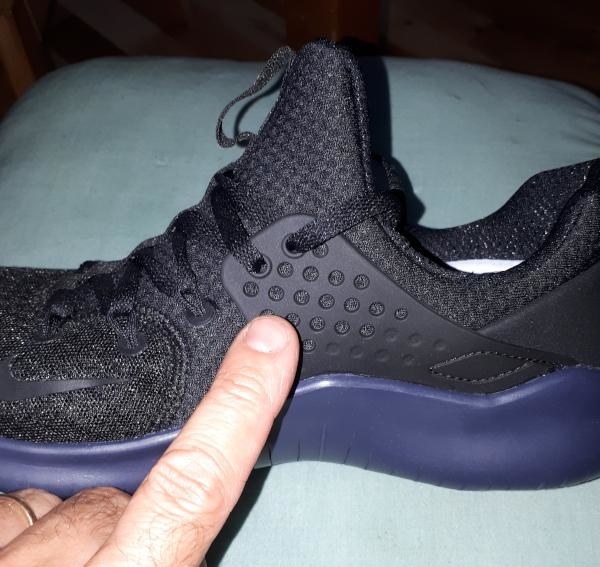 The front is reinforced with a rubber (in this case orange) that comes up and cover most of the top. This makes us understand that this is a gym trainer, and it isn't for running. The reinforced front allow exercises on the toes such as planks or press-ups with ease.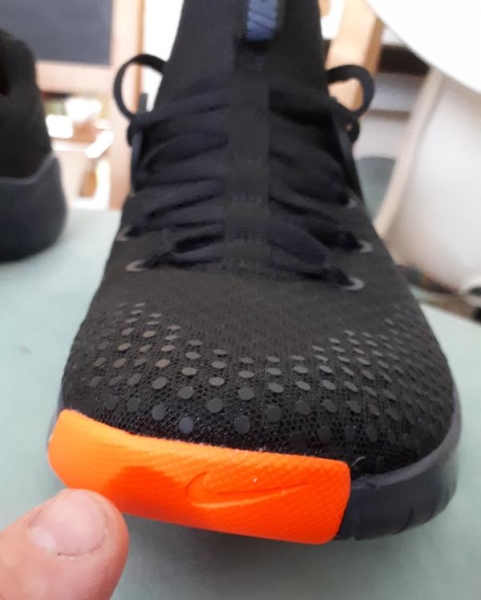 The flexibility is extended as the shoe bend easily allowing a natural movement of the feet. Despite this, the foot does not take the stress entirely.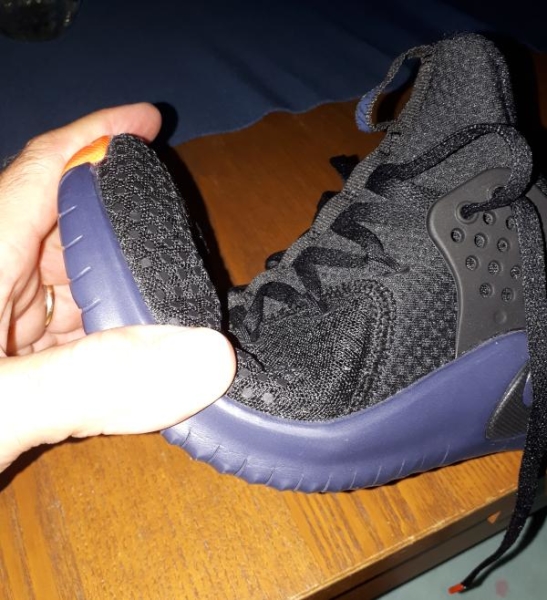 The sole is rather soft and wide enough to provide good stability.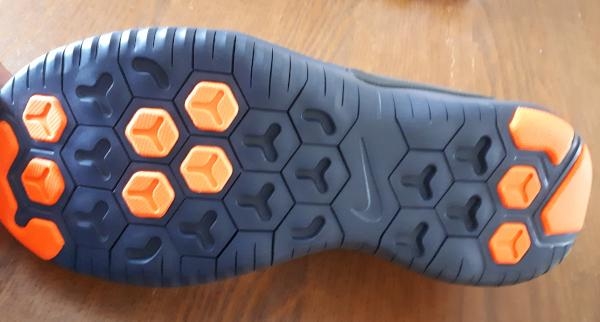 The heel is responsive and supportive.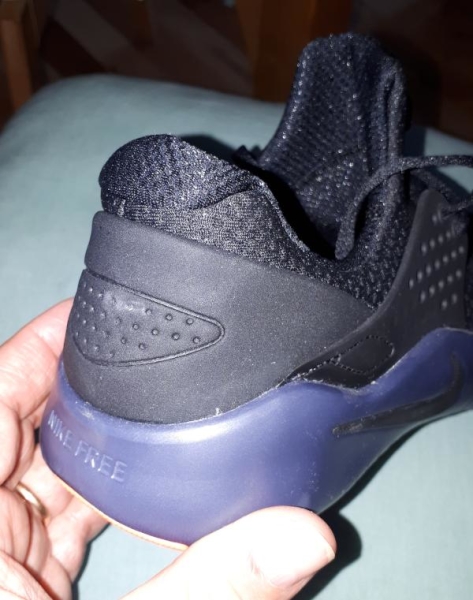 The forefoot bends a lot as we have seen previously, which is good as it is flexible. However, there isn't enough cushioning especially on intense running on the same spot, squats, and jumping. Hence, you will feel some fatigue on your legs.
With that said, the very fact that the forefoot drop is quite low and without much bounce provides an excellent ground feeling. You will feel you are down to the ground, thus, reduces the possibility for your foot to twist.
The breathability is good. Once the class has finished and you pull your shoes out for a shower, you can see some sweat on the socks, but it isn't a great deal. The mesh material on top is soft and allows the foot to breathe.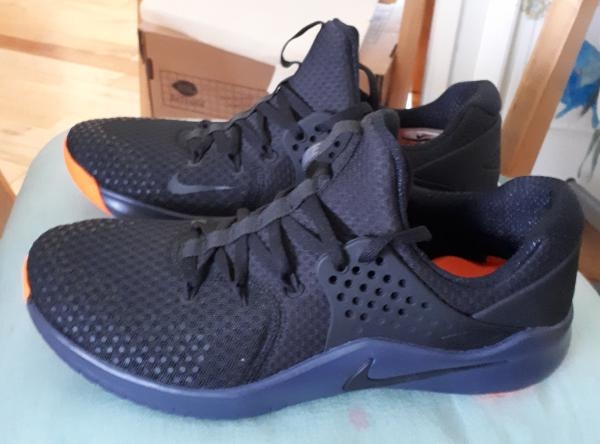 The shoe is very comfortable. It is supportive as the heel is well-locked and hardly slip or move. Also, the foot is all well-wrapped up, allowing pleasant sensations and feelings during burpees, star jumps, twists with jumps, and turnings.
The weight is 300 g, which is good. The look is very good, and the shoe stands out. People in my gym have noticed it. It has a modern design and is attractive, but this isn't a surprise for Nike.
The value for money is there, especially now as this is no longer in production. With the price of £70, it is a good investment as long as you utilize this for the gym use only.
The arch support is neutral, which can please most of the athletes. In fact, if desired, the original insole of the shoe comes out, and you can insert your own as I do.
Reasons to buy
Good overall training shoe for indoor gym training
Very flexible but with enough support
Reasons not to buy
The front of the shoe bends a lot, and it does not have enough cushioning. Hence, there isn't much bounciness for jumping and intense running on the spot, so your foot has to compensate for this.
Conclusion
The Nike Free Trainer VIII is an overall very good shoe for gym training. It is versatile as you can use it for HIIT classes as well as weight lifting and step classes. As the forefoot is quite low on the ground, the shoe is good for some lifting but without too much weight on it.