New Balance MX40: A reliable companion in and out of the weight room
The New Balance MX40 is designed for use as a multipurpose weightlifting shoe, making it appropriate for activities such as cross fit.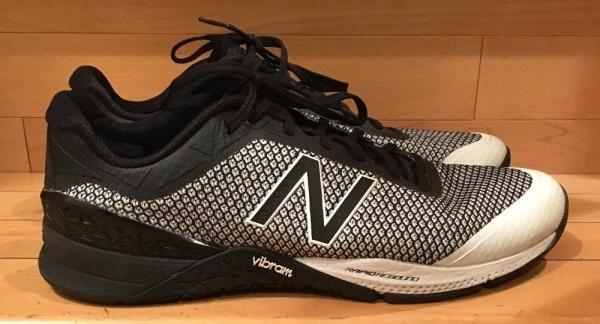 The TPU reinforcement over the mesh upper makes the shoe resistant to rips. A Vibram outsole provides amazing grip while ensuring a long lifespan for the shoe. The RevLite heel and Rapid Rebound midsole contribute to the shoe's versatility, as it can be worn comfortably for runs, unlike New Balance's other Minimus shoes.
This shoe also features a hard plastic heel cup for added support. Additionally, the 4mm drop allows the shoe to feel balanced during lifts. I believe that this shoe is not missing much in terms of the aspects needed to serve its purpose. I did notice that the shoe feels a tad bit clunky on foot, which can be attributed to the Vibram outsole.
Fit
Lengthwise, the MX40 fits true to size. However, the forefoot fits narrow and constricts even average width feet.
Fortunately, this shoe comes in a 2E (wide) width, which will work for most. The heel opening of the shoe is also a bit bigger than I was used to, causing slight heel slippage. This is not a shoe for wide footers.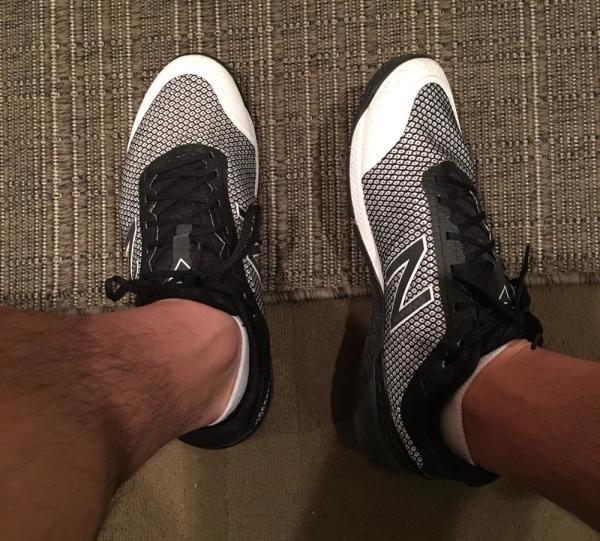 Value
At $140 CAD retail, this shoe sits at an average price. The MX40 is a great bang for your buck because it can serve many purposes.
Buyers can save their money and buy the MX40 instead of buying separate shoes for training and running. It performs well out of its price range and is a great do it all shoe.
Versatility Embodied
The MX40 is designed for cross-training, weight lifting, and short runs. Personally, it is my favorite shoe to squat in and I also use them for deadlifts, among other things.
This shoe has performed well for me and I appreciate that it feels extremely stable and supportive. I am able to feel the ground, yet still feel the responsive cushioning underneath my feet. The Vibram outsole feels extremely grippy, and I feel this especially while doing lateral agility drills.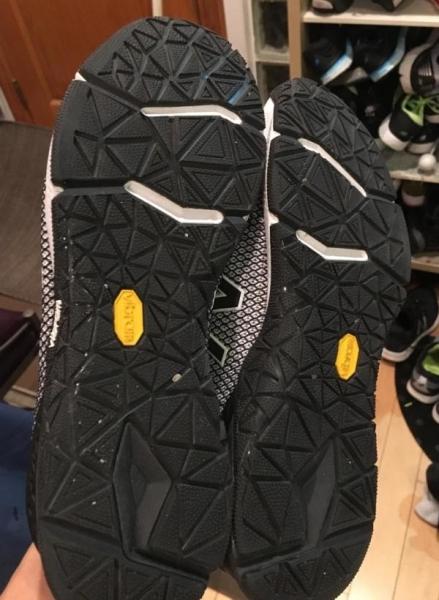 The midsole feels springy and combined with the Vibram outsole makes for a shoe that is very easy to make quick cuts with. The MX40 also performs well during short runs.
The shoe feels bouncy, responsive, and performs much better than other shoes in New Balance's Minimus Line.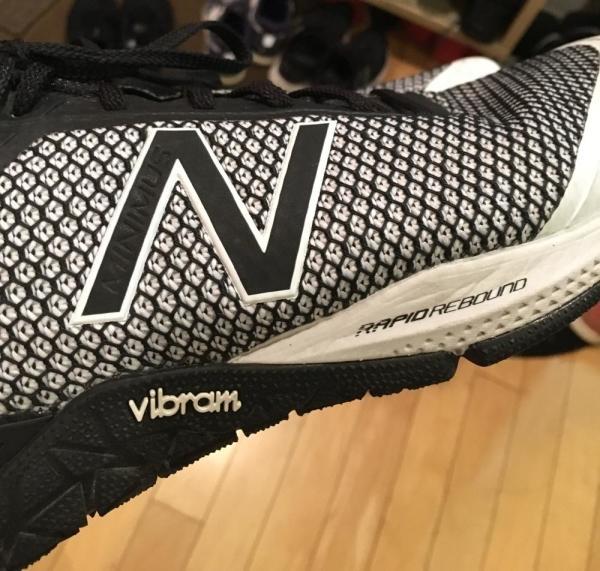 The MX40 is a do-it-all cross trainer that is great for weightlifting. It feels bouncy and responsive which lends to its versatility on short runs and quick lateral movements.
One thing to note is that the shoe feels slightly clunky during runs, and is a bit too heavy to do any sprints in. All in all, it is a great value for the price.
Final thoughts
The New Balance MX40 is a versatile shoe that can be used for both weightlifting and short runs.
The Rapid Rebound and RevLite midsole feel responsive and comfortable. I, unfortunately, had problems with the fit of the shoe, which affected how it performed for me.
Buy this shoe if you have average/narrow feet, it is a great purchase for the price!