Keen Explore Waterproof: A chain is only as strong as its weakest link
This is a review from one expert, and reflects personal opinions. Learn what 5 other hikers think of this shoe and see colorways at the
KEEN Explore WP main page
.
The Keen Explore Waterproof is an interesting hiking shoe made with high-quality materials. However, some striking design flaws make the shoe uncomfortable to hike in.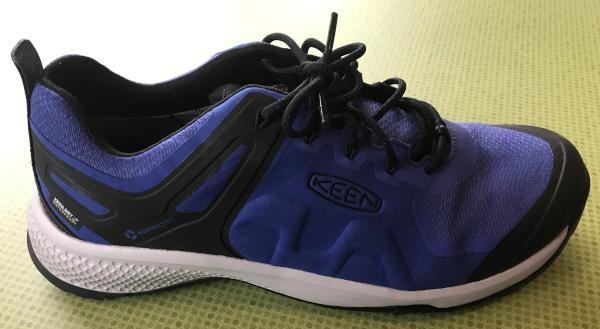 The Explore has a rugged, waterproof upper, which lacks in breathability; a perfect density midsole for all-day comfort: not too hard but not at all mushy; and an extremely high quality rugged, protective, grippy outsole.
I did not enjoy running in this shoe, but with a small update, Keen could make a very strong hiker.
To start, I would like to say this is a hiking shoe, not a running shoe. Many shoes can double, but this shoe is more like a boot than a shoe. The whole shoe is too stiff and built up to be comfortable for running.
This review will focus on what's notable about the Explore.
Traction
The traction of the Explore is quite notable. The Explore features an aggressive multi-directional, deep lugged pattern which will bite into anything.
The traction works well in mud, loose gravel, snow, wet rocks, on most steep terrain. This shoe will keep you standing in sketchy conditions.
Stability
This might be the most stable low profile hiking shoe I have ever tested. I have a knack for rolling my ankle, but this shoe has an anti-roll feature.
I'm not quite sure how they do it, but every time I try to step with the outside of my foot instead of the bottom of my foot, the shoe immediately rolls back to an underfoot position. No matter how hard I try, I can't roll my ankle. This is quite amazing.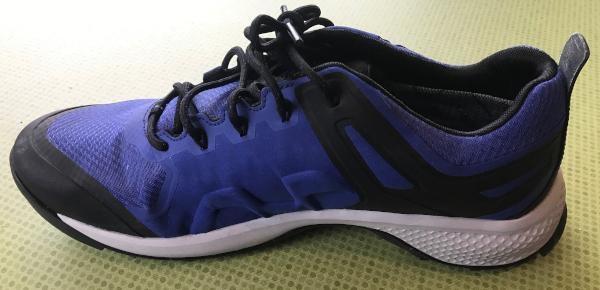 This shoe has a wide platform, is extremely stiff, and has a secure fit, all of which provide a stable ride.
Waterproof
As is evident by the name, the Explore Waterproof is indeed waterproof. The waterproof membrane works very well, and it is comfortable against the foot.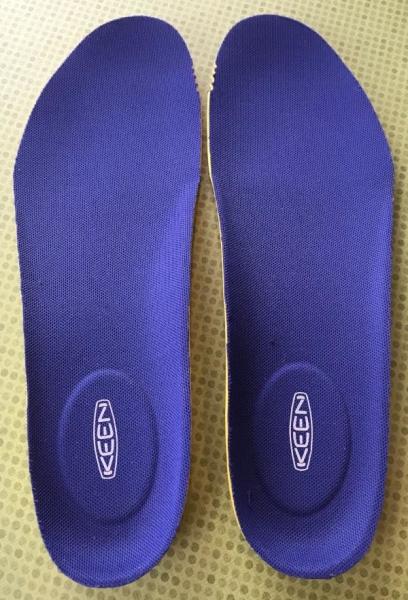 Of course, your feet will still get wet from the gaping hole your foot enters through, but it does keep your feet overall drier. The exception to this is if you are wading through multiple rivers, the decreased breathability will hold the water in the shoe.
Durability
The Explorer has an all-round durable construction. The upper, midsole and upper will last for a long time. This does come at the expense of some comfort and weight.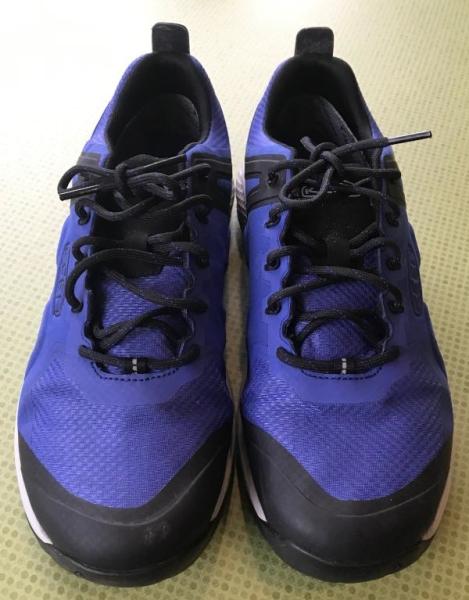 The upper is strongly reinforced, which comes at the expense of breathability. All components of the shoe could be lighter, but this design makes them more durable. This shoe will likely last at least 600 miles of hiking, depending on the type of usage.
Heel extension
The detrimental problem with the Explore is that the midsole and outsole extend too far behind where the heel sits. This, in combination with the stiff platform, causes problems during a heel strike, which most people do when walking.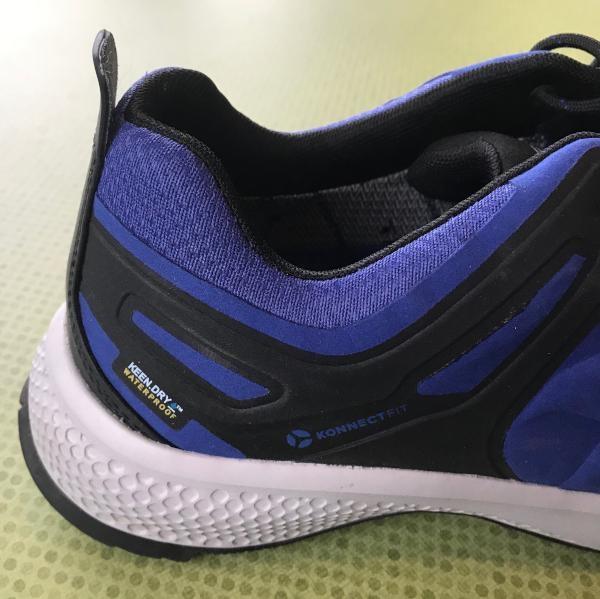 The extended heel causes your shoe to come into contact with the ground sooner, while your leg is still extended in front of you. Then, because of the stiff platform, the shoe forces itself into the more stable position of being flat on the ground.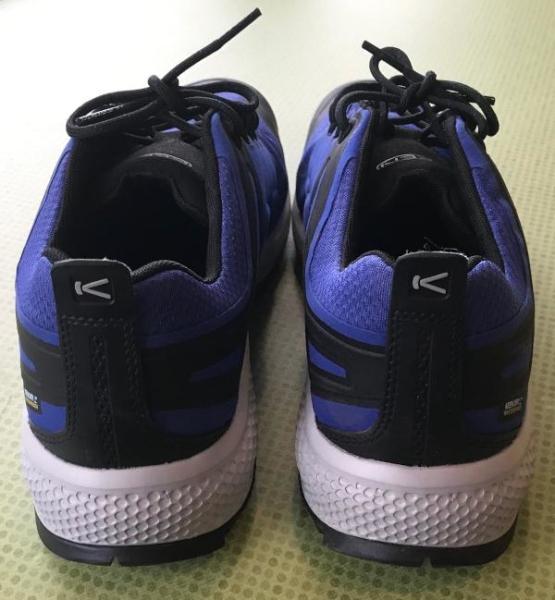 The shoe will abruptly fall flat every step you take, which is jarring and uncomfortable. This is accentuated on downhill slopes, which are almost completely unavoidable.
Hiking downhill feels like I am stomping, trying to wreck my body. This needs an update if Keen wants future success in this model.
Summary
Honestly, this is not a shoe I will continue to hike in. Though it might work for some people, I cannot recommend this shoe in its current state.
The stiff platform, coupled with the heel extension, made the shoe too jarring of a ride for me to enjoy. This shoe is still cooked up with high-quality ingredients, but this design flaw ruins it for me.
To know more about Keen Explore WP, visit Keen's official page!