Inov-8 F-Lite 195 – My journey to minimalist running
This is a review from one expert, and reflects personal opinions. Learn what 734 other training geeks think of this shoe and see colorways at the
Inov-8 F-Lite 195 main page
.
After over 20 years of running, I attended my first technique session with a running coach.
Having known about the benefits of minimalist running footwear, I was finally convinced of the new running technique and the increased performance it offered.
The Inov-8 F-Lite 195 was my chosen shoe to enter into this new running style. Now 18 months later, here are my findings.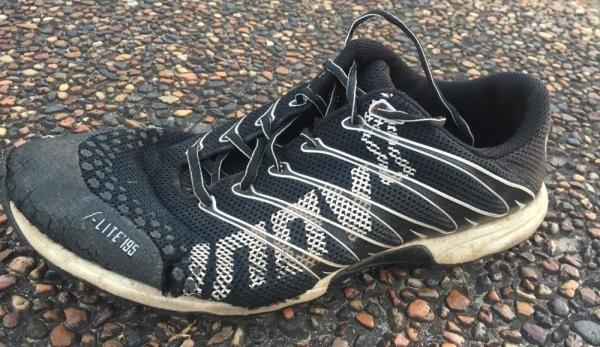 My typical running shoes
I typically used either a road or trail running shoe with a substantial drop (8mm+).
I have used Asics road and trail running shoes mainly but generally, prefer the lightest shoe possible for long distance road and trail runs.
Introduction to the Inov-8 F-Lite 195
The Inov-8 F-Lite 195 is super light and the upper part of the shoe is almost see-through.
There is not much stability in the heel but it didn't seem to matter to me. It feels more like a slipper than a running shoe when I have them on my feet.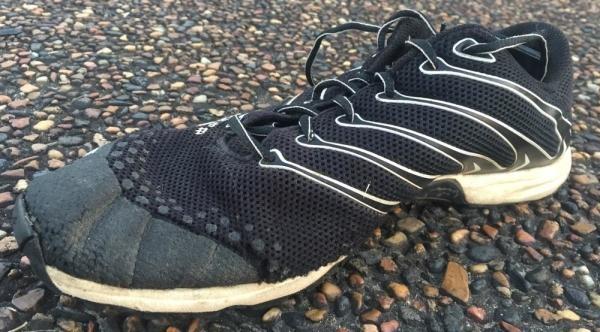 Taking them for a test drive
The transition to this type of shoe takes some getting used to. My calves and hamstrings were stretched more than normal after the first few runs.
I needed to build up the distance gradually as my legs got accustomed to the flatter and less-cushioned sole. But they were very responsive and helped apply a more efficient running stride.
Road running experience
Running on the roads has been great and the shoes really encourage me to keep running on the balls of my feet.
Typically, I would unconsciously move to more of a heel strike motion when I get tired but these shoes don't allow for that with the thinner sole being too jarring.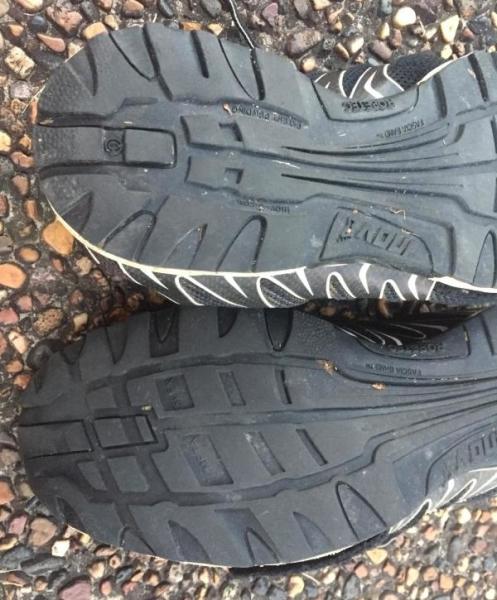 Trail running experience
I rank a 45km mountain trail run (Sixfoot track in Australia) in these shoes and they performed admirably. The creek crossings were also easier to recover from as the water escapes easily and the shoe dries quite rapidly.
Towards the end of this event, I did start to feel sharper rocks more and more as my feet got tender. I would say if an event or trail was extremely technical these shoes may lack the support in the ankle.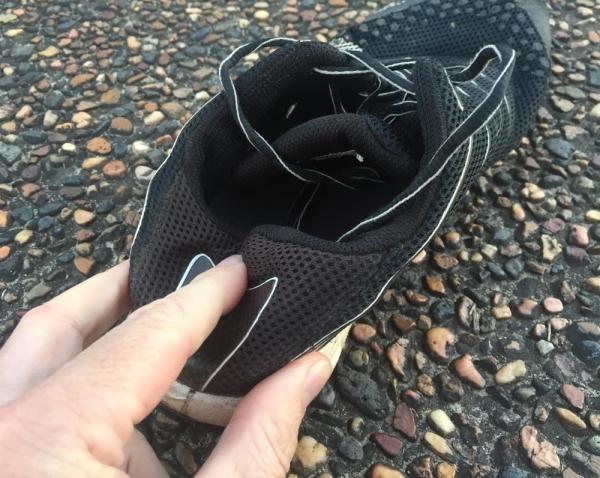 Pricing
The price was low, just over $100 when compared with $150-200 I have normally paid for running shoes as far back as I can remember.
Durability
After 18 months of solid use, a few blowouts have appeared on both sides of the shoe. The upper has simply detached from the sole.
My shoes generally wear in this area though as I have quite wide feet. It's just that the lightness of the material may not be as hard wearing or as strongly stitched as other shoes.
The sole is very durable though and being flatter has meant it actually wears less in the usual areas, which is great.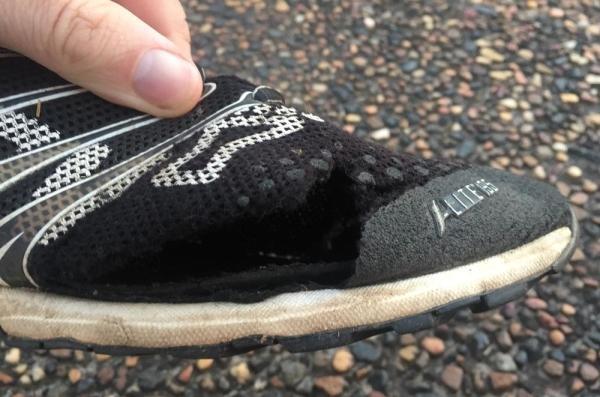 Would I buy the Inov-8 F-Lite 195 again?
I am actually going to try out the Salomon S-Lab Sense 6 shoe next.
This is to experience another type of flat running shoe, plus I like the convenience of the quick draw laces that I have enjoyed on Salomon trail shoes before.
I will likely try the Inov-8 F-Lite 195 again in the future though as I saw they have just released the v2.