Hoka One One Sky Arkali: What kind of shoe is this anyway?!
This is a review from one expert, and reflects personal opinions. Learn what 15 other hikers think of this shoe and see colorways at the
Hoka One One Sky Arkali main page
.
Out of the box, I wondered if this was a special dirt court basketball shoe. In 45 years of running, racing, and hiking, I've worn about every type of shoe.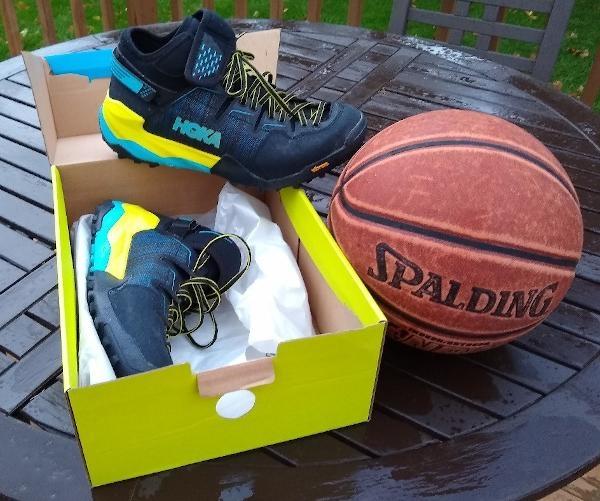 But Hoka has built a unique multipurpose fast-running, hiking shoe.
Hiker or runner?
This shoe is at home on the trail, whether going fast or slow, as it has great traction and foot protection. The Sky Arkali brings a new possibility to a hiking shoe.
The French engineering created a unique blend of a running shoe's lightweight and comfort with a hiking boot's rugged frame and protection. This shoe looks ready for any challenge.
Though much lighter than any hiking boot I've ever worn, it is a bit heavy as a running shoe at 15 ½ ounces in size 9 ½. Most of my other running shoes average about 9 ounces. But my old leather hiking boots are 2 ½ pounds!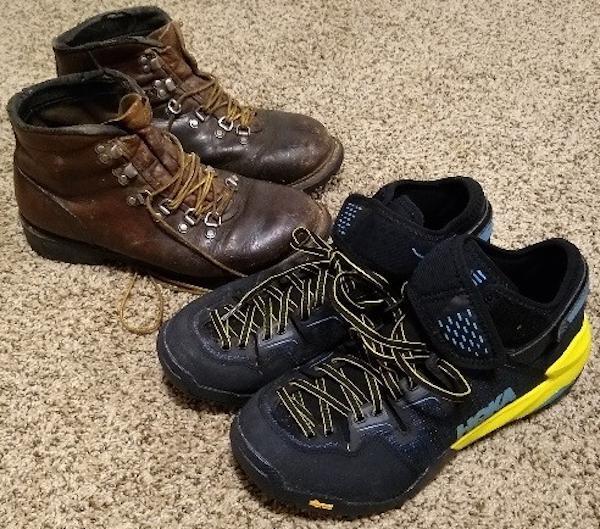 Hiking with the Arkali was no more challenging than the terrain, no matter what the trail conditions. The 5 mm multidirectional Vibram® lugs provided excellent traction.
Meanwhile, the tough front rubber top cap shields the toes from rocks and branches. After 55 miles of hiking and running on various terrain, there is no noticeable wear on the outsole.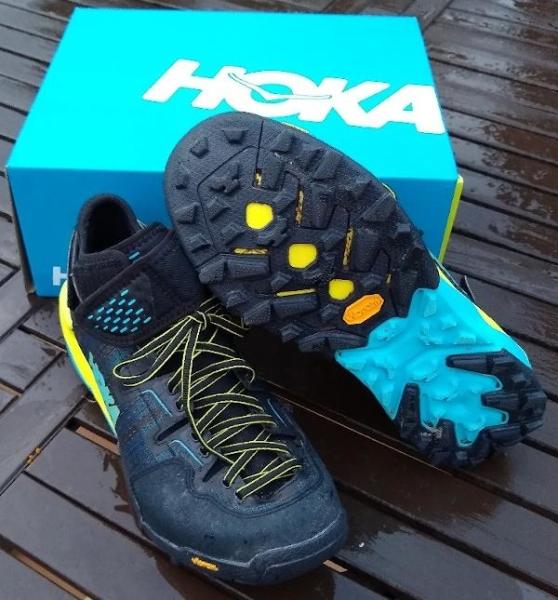 The framework
The durable Vibram® outsole is aggressive. Hoka calls it Megagrip. Even after a cold, muddy run, my feet are dry.
The outsole did collect mud, but the positioning of the lugs seems to push the dirt to the sides, and it just sheds off. It also wraps around the sides for even more protection.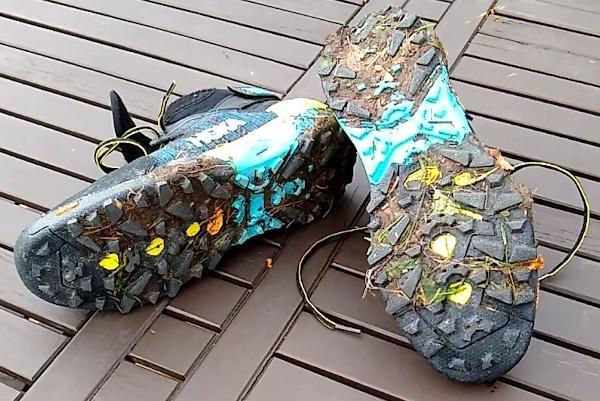 The multi-layered midsole gives a softer heel, and the upward curve upfront provides a responsive toe-off. Having a 29 mm of cushion in the rear and 24 mm at the front, a 5 mm drop is slightly less than my 6 mm optimal drop.
But, I've seen no adverse effects at this point. The midsole is denser than the average Hoka.
The Kevlar-reinforced upper brings foot protection to a new level. Stones and rocks just bounce off the abrasion-resistant toe cap.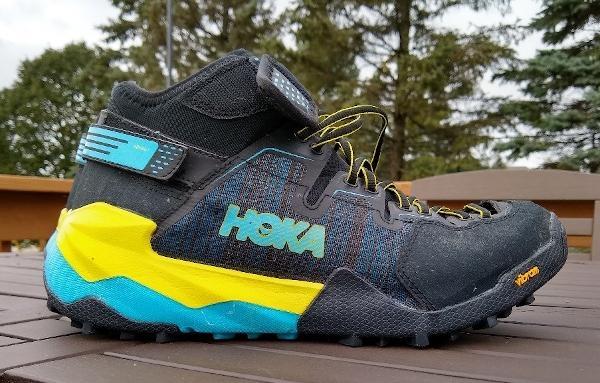 The lacing system and the adjustable heel and ankle straps help to lock in your foot. This changes the internal foot movement considerably.
On my first run in these shoes, I laced my traditional loose fit. Down the first hill, my foot was sliding forward and side to side and shortly after they came untied. Tightening the laces helped considerably.
The special pouch
The lace pouch underneath the Velcro ankle lock stops the need for double-knotting the laces.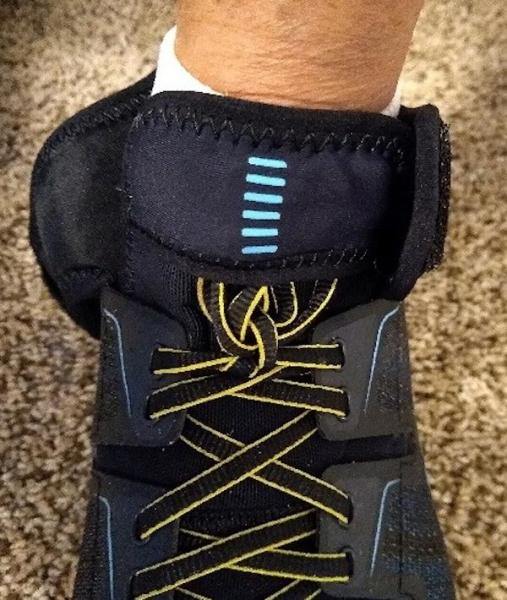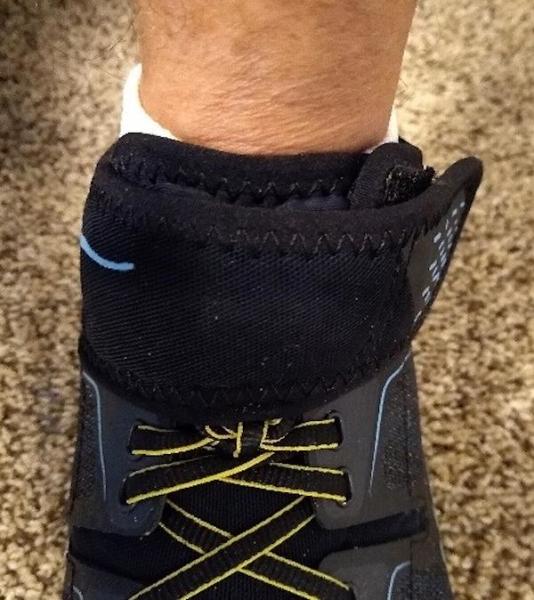 The lacing system starts at the toe bumper and climbs to the neoprene strap. This does give me a bit more downward pressure on my foot than I am accustomed to, though not so much to be uncomfortable.
I just wish my feet felt as at home in this shoe. Its bulkiness and weight don't allow this shoe to feel like a runner.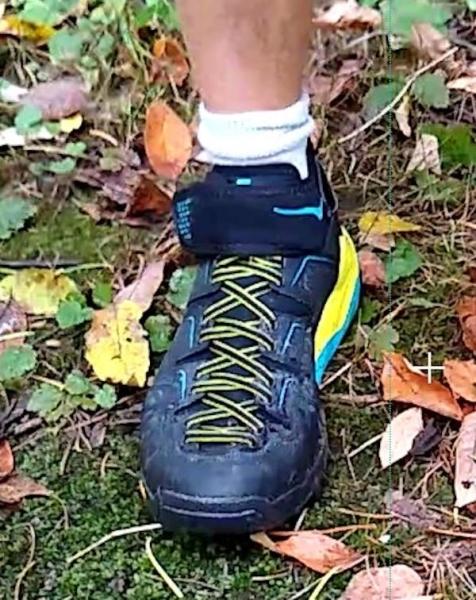 As a hiker, it is probably the best I've ever used—no hot spots or slippage even on a ten-mile fast-packing trip.
The wrap-up
For my final verdict on the Sky Arkali, I have mixed feelings, and therefore I'm giving it a rating as a running shoe and one as a hiking boot.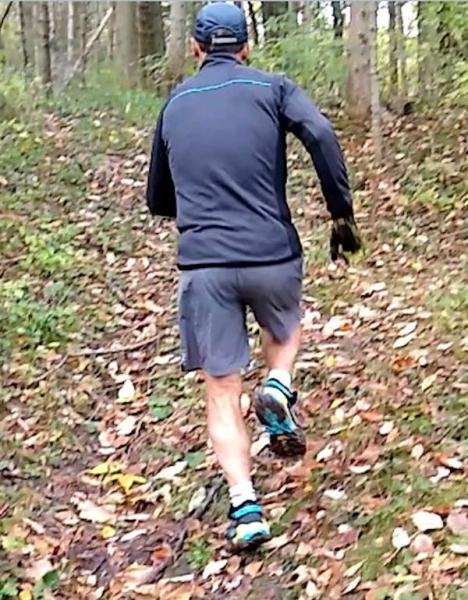 As a runner, it gets a 70, primarily positive for durability and comfort and negative for the weight and stiffness of the midsole. As a hiker, I give this shoe a 95!
Comfort, durability, protection, lightweight, and ankle protection are excellent.