For wearers who frequent long walks or are required to be on their feet for several hours, the Reebok Walk Ultra 6 DMX Max is a go-to walking shoe. Its comfort, stability, durability, ample cushioning, and affordability are some of the traits loved by enthusiasts. However, its seemingly flimsy insole was questioned by some. But overall, it is regarded as a cozy and well-fitting pair for its price despite its flaws.
Pros
Comfortable over extended periods
Supportive platform
Quality materials used
Rich cushioning
Reasonably priced
True to size
Various width options available
Stylish
Relieves foot pain
Cons
Insufficient insole cohesion
Inadequate cushioning
Who should buy the Reebok Walk Ultra 6 DMX Max
A revamped version of its predecessor, the Reebok Walk Ultra 6 DMX Max provides the needs of walking shoe enthusiasts. It is a solid choice if:
Your job requires you to be on your feet for long periods.
You are after a shoe of decent quality but are limited in budget.
You have a wide foot dimension.
You suffer from some foot discomfort and need a pair that helps ease the pain.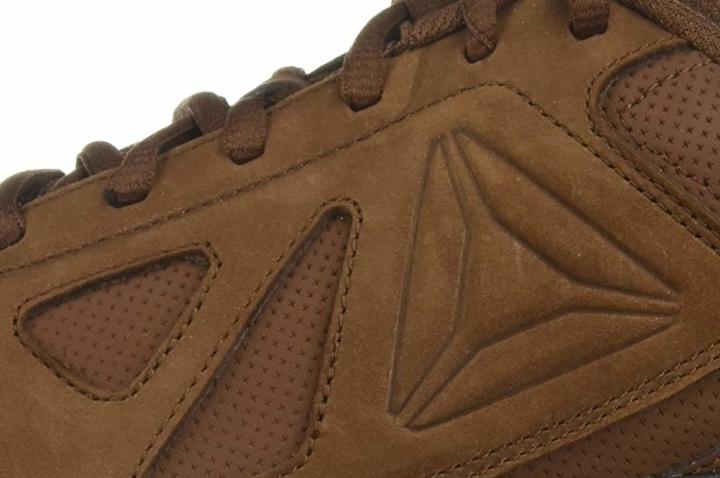 Abrasion-resistant outsole
A high-abrasion rubber covers the entire bottom of the Reebok Walk Ultra 6 DMX Max. It enhances durability and protects the footgear from abrasions brought on by rough and rocky grounds. This material offers traction on a wide variety of surfaces.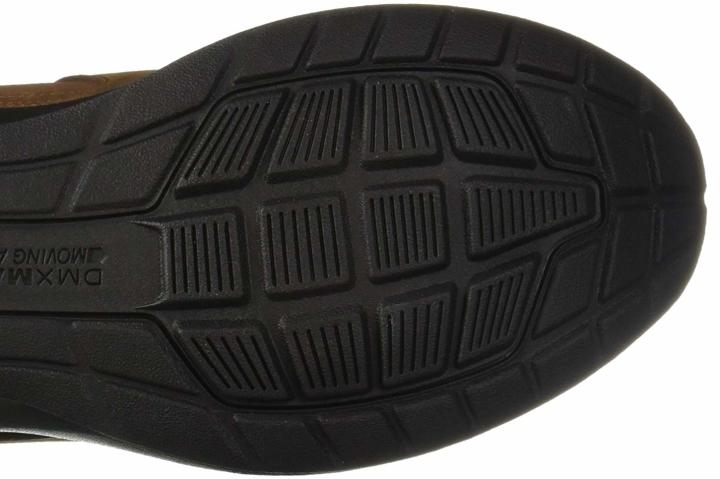 Shock-absorbent midsole
The DMX Foam EVA technology figures prominently in the Reebok Walk Ultra 6 DMX Max. This sole unit utilizes the Moving Air Technology, which reduces shock as it transfers compressed air from the heel and back, depending on where the wearer needs it the most.
The Memory Tech sockliner on top of that delivers additional cushioning and impact absorption. It conforms to the dimensions of the underfoot for a customized sensation.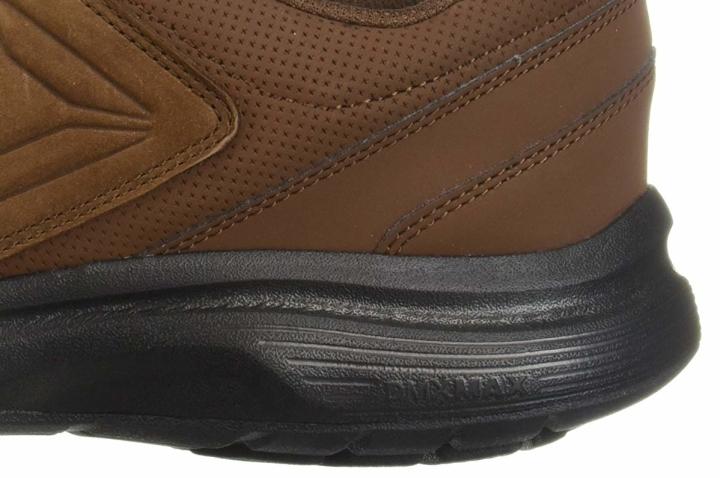 Breathable upper
The Reebok Walk Ultra 6 DMX Max is made of a breathable textile that lets air circulate throughout the foot chamber.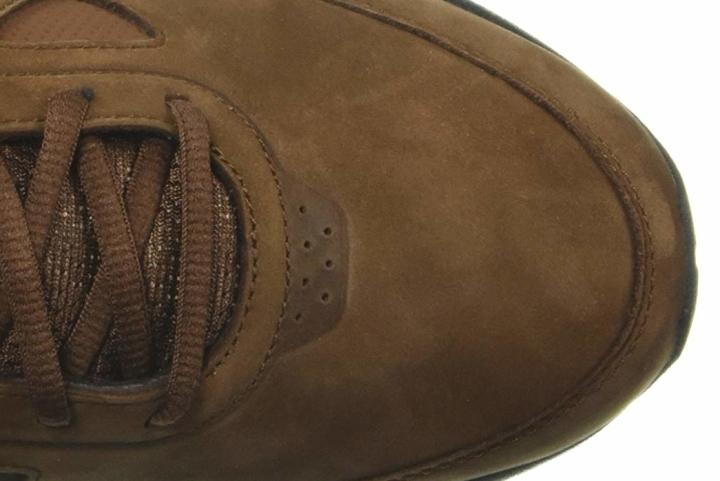 Anti-wobble overlays
It is reinforced by rigid blocks of leather overlays all over the sides, heel, and toes. The overlays prevent wobbling and heel slippage. They also protect these high-wear areas from rips and tears.

Snug lacing system
Its traditional lacing system delivers an adjustable fit. It locks the foot down and bars accidental shoe removals from happening.
The padded tongue protects the instep from irritations caused by the shoelaces. They make the footgear fit more snugly as well.