HIIT is in this Reebok shoe's name as well as in its core. With the brand's signature Floatride midsole, you are sure to experience a high level of cushioning and support for the most intense sessions. It is a highly efficient workout shoe that doesn't break the bank either.
Pros
Excellent cushioning for jumps

Great quality-to-price ratio

Great support for side movements
Enough stability for lighter lifting
Good arch support for a cross-trainer
Foot-hugging fit
Breathable
Cons
Not a hard-core trainer
Difficult to put on
Prone to lace bite
Who should buy the
Reebok HIIT 2
Whether you are taking part in group classes or exercises at home, the HIIT 2 from Reebok is an excellent option for active gym classes like:
HIIT / cardio / aerobics
BodyCombat, BodyStep, BodyPump
kickboxing
and similar intensive workout programs
The shoe is also considered a great value for money by many. With some premium HIIT shoes reaching $120, the Reebok HIIT 2 keeps it at the moderate $100 price point. The reviewers love the performance it delivers without breaking the bank, saying it's "a bargain price."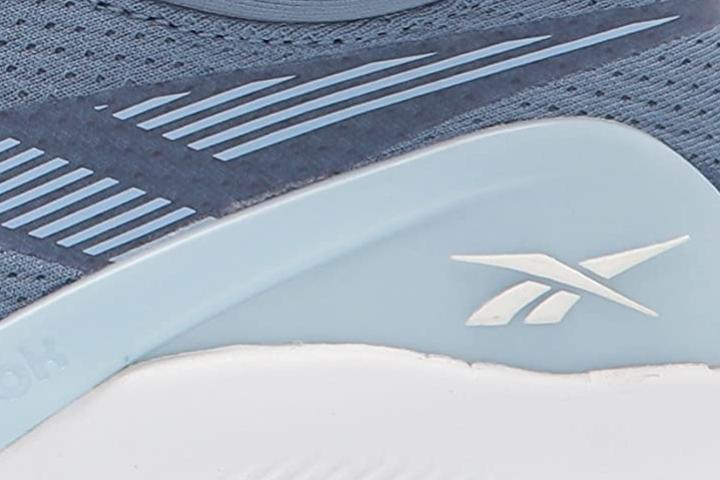 Who should not buy the trainer
"Cannot get them on my feet!" - this shoe will not please those struggling with bootie designs:
the collar has no stretch to it, making it "a real battle to put on," especially for people with wide feet

it is a problem when your feet get sweaty and hot or when you are wearing thick socks

the lack of a padded tongue also opens up the issue of lace bites
If you see these problems as a deal-breaker, consider getting the first iteration of the Reebok HIIT. Alternatively, check out the New Balance TRNR or the Under Armour HOVR Rise 3.
And if you are looking for a more serious cross-trainer that can do the heavy lifting and Crossfit WODs, go for the Reebok Nano series.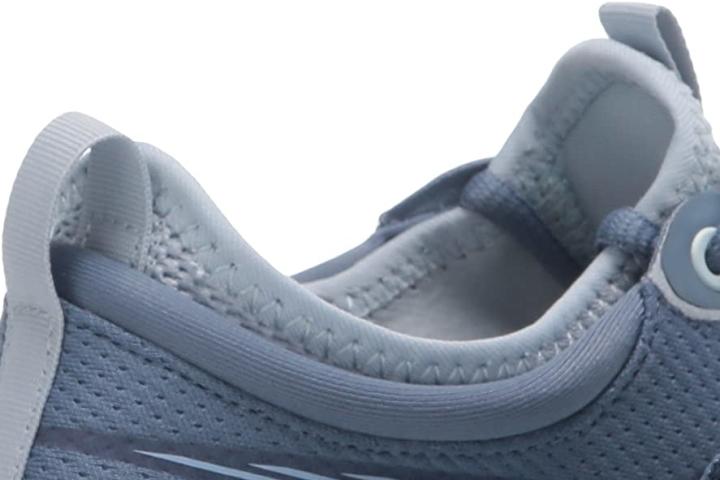 Reebok HIIT 2 vs. HIIT 1: is it better?
Those who own both versions of the Reebok HIIT, generally consider the 2nd iteration a "good move" and a step in the right direction. Here is why:
The addition of Reebok's renowned Floatride Energy Foam. As one expert reviewer puts it, "it just delivers a stronger performance across the board

."

Improved upper material. There is just "better durability, breathability, and overall

lightness

". The additional heel counter at the back is also a welcome stability feature.
What got worse? The lack of stretch in the collar now makes it "a huge pain in the ass to get on."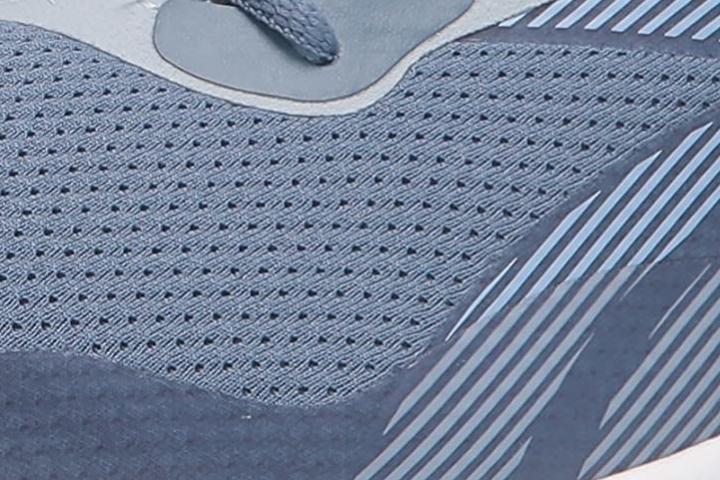 Versatile performance of the Reebok HIIT 2
Nearly all testers agree that the shoe does a good job in "all these different playing fields." In addition to its highly responsive cushioning for HIIT, it also has ample stability to support the load up to 315 lbs (according to an avid Crossfitter). Here are some of the other positive comments about the shoe's overall performance at the gym:
it helps to absorb impact from jumping

it's got a steady balance
the flex grooves add dynamics to the movement
there is a solid lateral support for quick side-to-side movements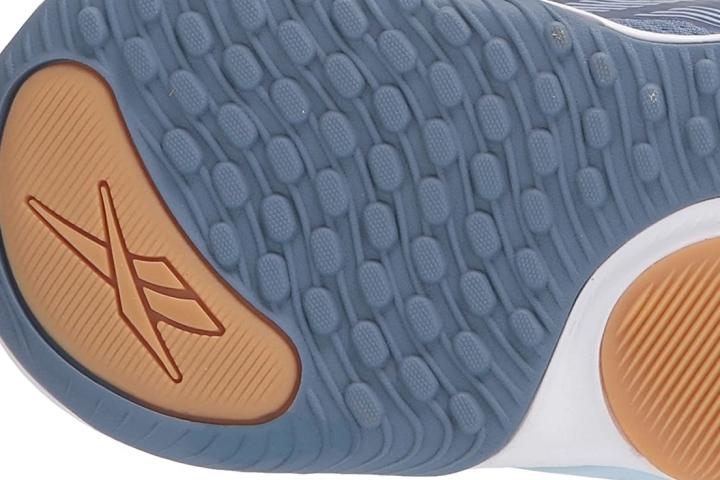 One expert reviewer even mentioned that it's not often that he has a shoe in which he feels confident enough to do backflips in without beating up his ankles and knees.
In addition, there is the right amount of Floatride cushioning to work for your shorter runs (1-3 miles). And it also makes for a stylish and comfy daily driver.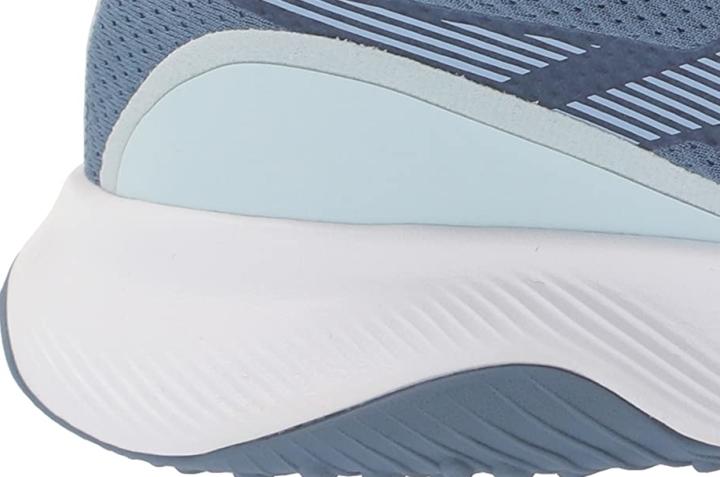 Arch support in a cross-trainer?
An expert who reviews nearly every training shoe on the market notes that the Reebok HIIT 2 has a decent amount of arch support. It's not like a stability shoe but he finds it to be a little bit more than what other HIIT-focused shoes are offering.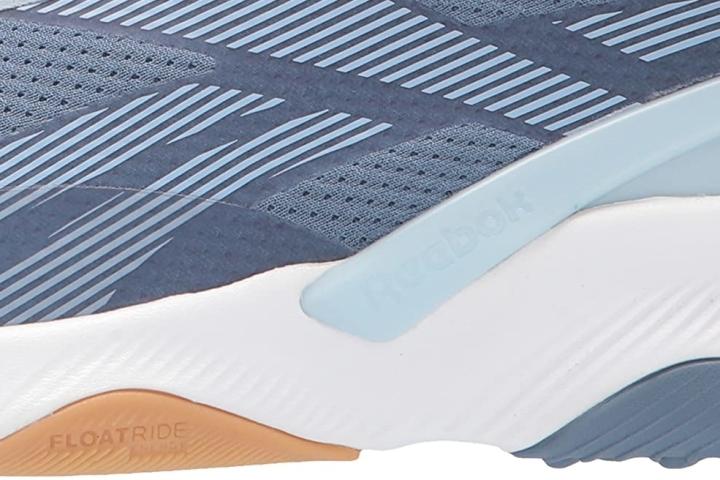 True to size and
hugs your foot
A vast majority of testers had zero issues in their regular training shoe size. And in terms of fit, some commented that it feels "like your feet are being held" and even claimed it "one of the most comfortable trainers in a decade."
So, if it wasn't for the issue of getting the shoe on, the HIIT 2 would have been just perfect.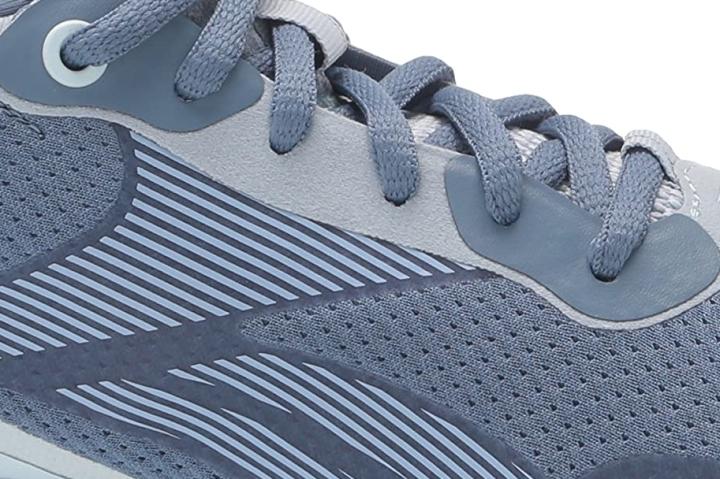 Reebok HIIT 2 won't let you get toasty
Those who work out in hotter settings, recommend the shoe as it breathes well and keeps your feet relatively cool.