The Floatride Energy 4 from Reebok is a lightweight daily trainer that works for both easy and fast runs. It has a comfortable yet responsive cushioning that's perfect for any pace. However, it "feels particularly good" in middle-distance efforts. Not to mention, it only retails at 110, making it a beloved shoe for runners looking for a bargain.
Pros
Responsive for quick runs
Cushy for daily training

Foot-conforming upper

Great heel hold
No tongue slips
Grippy on light trails
Sustainable

A great-value choice
Cons
Feels a tad firm in long runs
Narrow midfoot makes it tippy
Who should buy the Reebok Floatride Energy 4
Get the Floatride Energy 4 if you want a:
budget running shoe to log recovery and daily training miles, as well as uptempo runs
lightweight daily trainer that's durable
better-fitting version of the Reebok Floatride 3
Who should NOT buy it
If you prefer a softer ride for long runs and don't mind spending a few more bucks, experts highly recommend the PUMA Velocity Nitro 2. If you want a stable alternative to the Floatride Energy, consider the Reebok Flashfilm 2.0 or the Reebok Floatride Run Fast 2.
Reebok Floatride Energy 4 vs. 3
For a price increase of $10, which many find "reasonable," you'll be helping the planet because of this product's use of sustainable materials. The Floatride 4's upper is made up of 30% recycled materials to help trim down waste.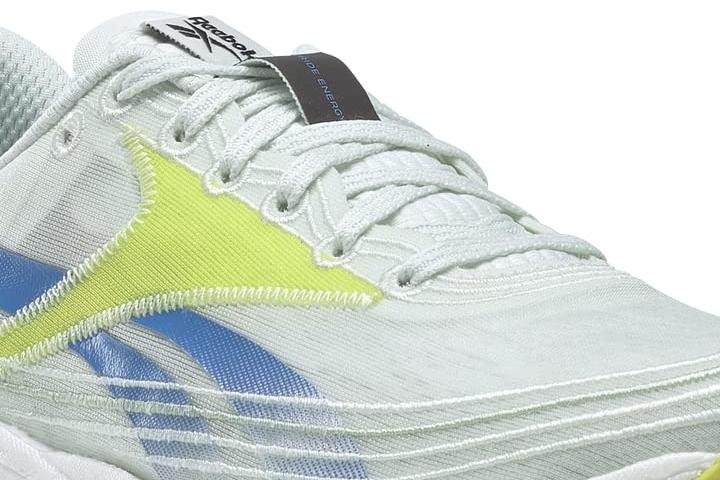 This change also shaves off some weight from the Floatride Energy 4, jumping from 241 g/8.5 oz. to 238 g/8.4 oz. in US M 9. Meanwhile, the rest of its parts are completely carried over from the last version.
Embodies versatility
When running easy, runners report that the overall feel is comfortable and bouncy; their legs don't feel tired after. And when picking up the pace, the engineered bevel facilitates "quick and seamless transitions" while the midsole generates a responsive ride, making the shoe feel agile.
Overall, it runs similarly to the Saucony Kinvara—easy and "effortless." In long distances, however, multiple testers find the midsole a tad firm. But it's not to say that it's not capable; it's just better suited for runners who are used to a traditional ride.
Big on comfort, small on waste
Apart from being sustainable, the upper is also "comfortable through and through" once broken in. It has a foot-hugging wrap that locks the foot in place. In the forefoot, there is a "nice room" for the toes to splay and the foot to swell.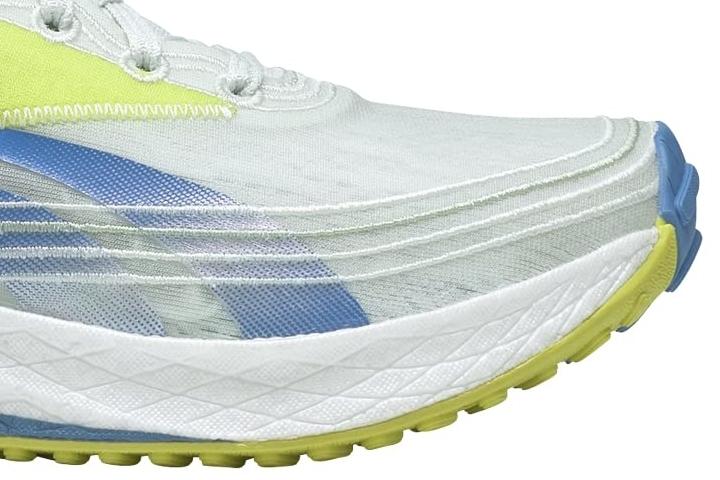 A lot of reviewers love the new upper, saying it makes "so much difference" as it "holds the foot better." This is also the reason why those who have tried all the past versions of the Reebok Floatride line say that this is "the best" version by far.
The Floatride 4's heel lock is AWESOME
In the rear, the Floatride 4 also has some magic going on. It has "barely-there cushioning" around the heel that prevents both rubbing and heel slips. It clutches the heel so well; many claim that they don't have to lace-lock in this shoe.
Lockdown is only getting better
Heel hold aside, the partially gusseted tongue (meaning the tongue is attached to the sides) of the Reebok Floatride amps up the shoe's overall lockdown. It stays in place and tucks the foot in.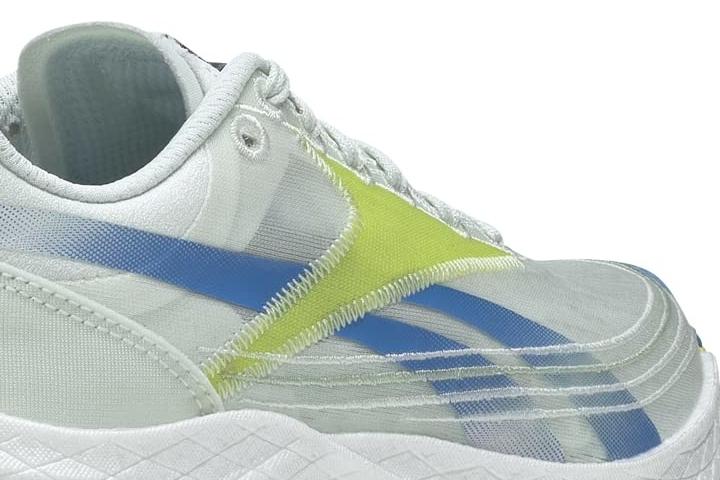 Doesn't tip the scales
"Lightweight" is how everyone describes the Reebok Floatride Energy 4. Many Reebok loyalists are happy because it's not only lighter than its predecessor; it's also lighter than other daily trainers on the market that weigh 286 g/10 oz. in US M 9, on average.
The outsole is a rockstar!
After 100 miles of wear testing, the outsole "practically has no wear and tear." Long-time users of this shoe predict that it can go beyond 250-300 miles. Even better, its grip feels "assured" even on light trails.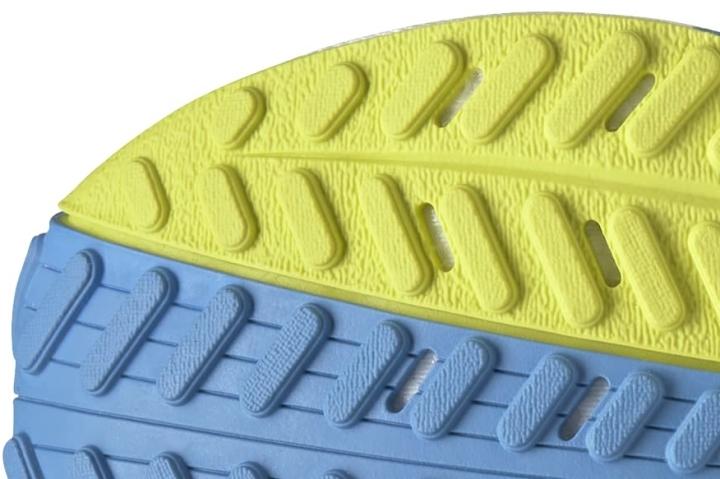 A compromise on stability
Although the forefoot has a wide base, several critics find the midfoot narrow. It makes the shoe somewhat tippy, especially on uneven surfaces.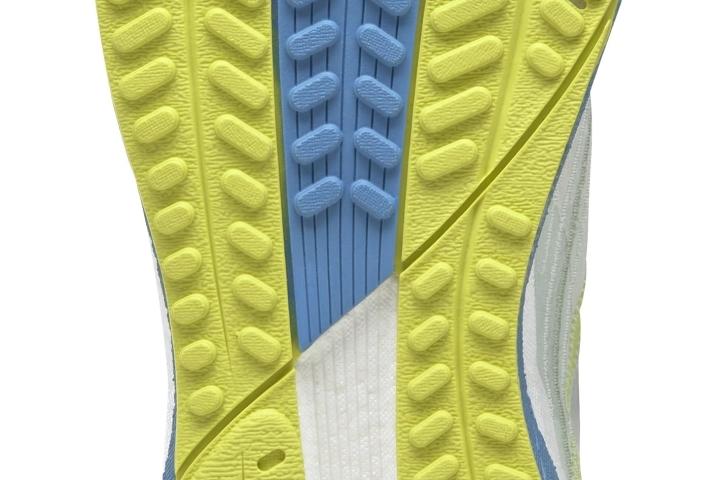 Performance exceeds price
"King of value," "best value for money," and "excellent performer for the price"—This is how everyone describes the Reebok Floatride Energy 4. It only costs $110 and is the epitome of "versatile."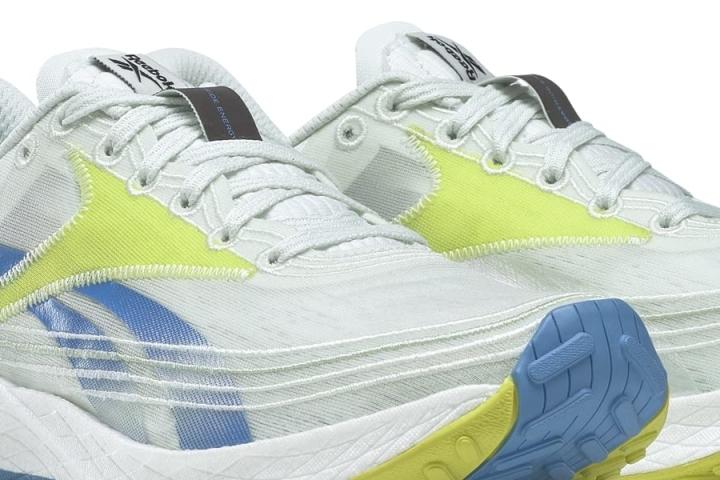 Ultimately, droves of experts and runners alike find it "one of the best daily trainers" available.