The Club C 85 Vegan from Reebok jumps straight from the '80s and '90s right into the future. Its looks have stood the test of time and come off with a refined feel even to its details. Its vegan construction is among the best, creating a sneaker that is not simply accepted to be superior to the original but is arguable to be even greater in several aspects.
Pros
Stylish retro look
Comfortable for city walking
Minimal break-in
Low-maintenance
Breathable
Lightweight
Vegan construction
Amazing price
Cons
May be less durable
Big vegan label
Who should buy the Reebok Club C 85
Vegan
The Reebok Club C 85 Vegan is perfect for those who:
Are looking for vegan sneakers and want an amazingly-priced and elegant shoe
Want to have Reebok Club C 85 sneakers thought by some to be lighter or more comfortable than the original.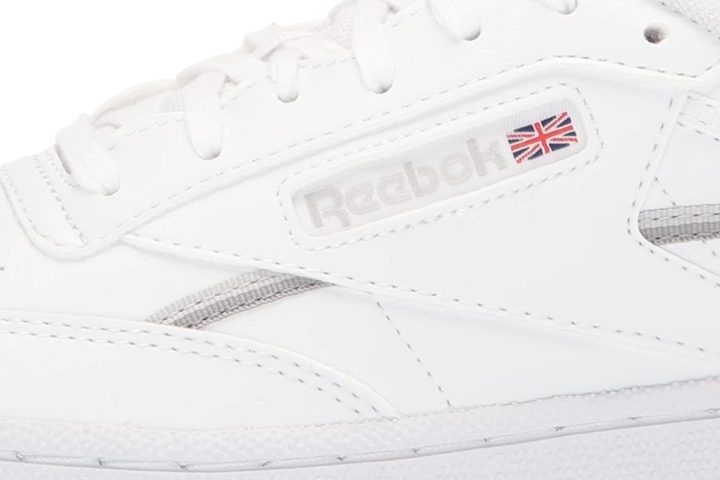 Who should not buy it
The Reebok Club C 85 works if you want the same minimalist style but with more durable construction. The Reebok Classic Leather Legacy AZ is an eco-friendly sneaker that is made with at least 30% recycled materials and is more low-key about it.
The Reebok Club C 85 Vegan: A brilliant blast from the past
Those who have bought and worn them loved the sneakers for their "subtle color and design" and their finish which "looks great up close." A large part of the praise comes from its classic look which is seen as "so retro and cool." The silhouette stands the test of time which older sneakerheads fondly remember from the '80s and '90s, saying that "[their] younger self in the '80s would have definitely approved these as much as [they] do now."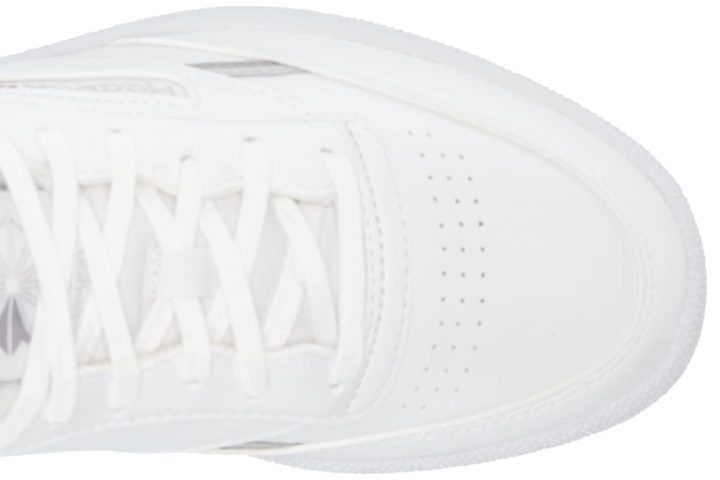 By experience, those who have worn them said that the sneakers look good "with literally anything" and told prospective buyers to "get ready for compliments." They have been found to "stand out whilst remaining understated" prompting one reviewer to tag them "witchcraft."
The Reebok Club C 85 Vegan makes pavements feel like pillows
Testers of the shoe say that "[they] would use them for casual urban walking or tennis/badminton/squash-type sports" rather than heavier activities like jogging, running, or going to the gym.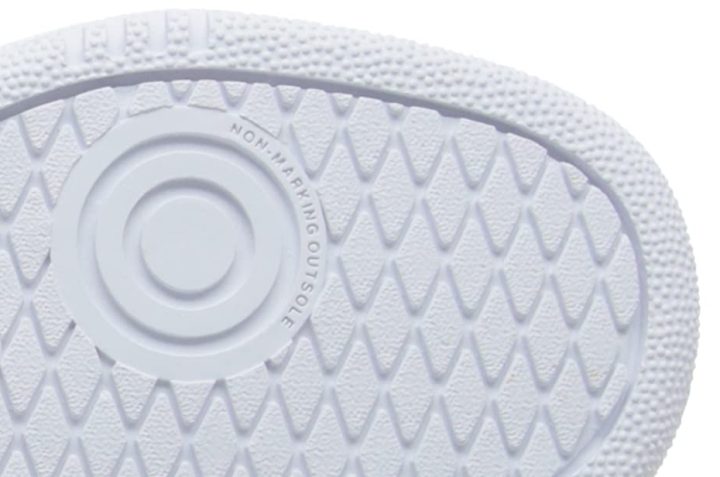 They attribute the comfort they feel to several factors, including its "flexible and light" design, a well-padded back heel, cushioning in its inner sole, and breathability.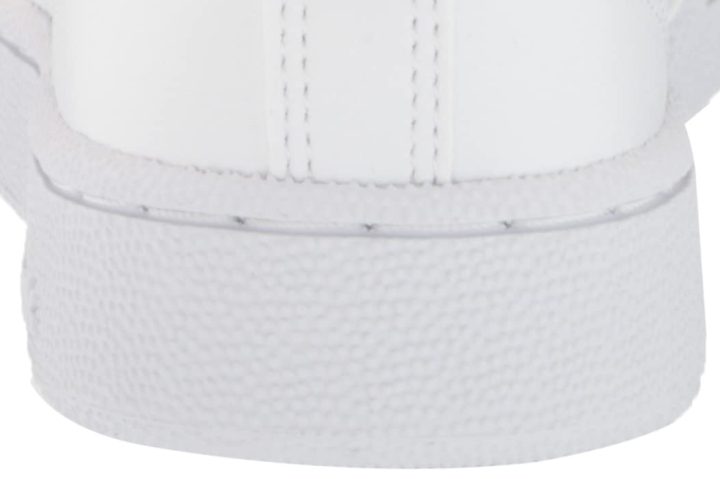 Some testers loved the off-the-box comfort they felt from the shoe from day one stating that they felt they were "already relaxed." Others, on the other hand, found that while their pairs needed breaking in, they did get comfy extremely fast, "putting them on two times for city steps", and feeling like "they have been put on for a good month already."
A low-maintenance marvel
Regular wearers of the shoe like "how easy they are to clean." They found that cleanliness is just a wipe away, and laces can be whitened easily with a dip in bleach.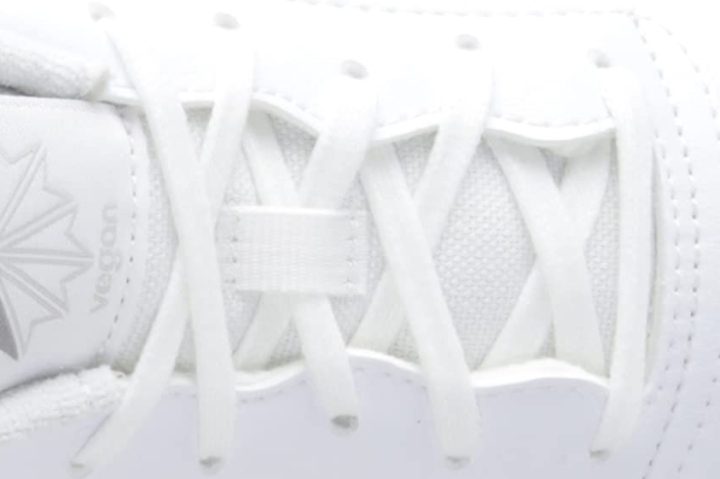 They also love how it doesn't crease easily even after having them on all day for school or work.
A vegan vision
The vegan construction of the sneaker was given a landslide of praise by fans of the shoe. Those who only wear vegan shoes expressed their joy saying that "finally, the rest of us can be fashionable and vegan in these adorable retros." The materials used weren't a hindrance for the shoe, however, with a lot of testers saying that "if they weren't advertised as vegan, they wouldn't know that they were not leather."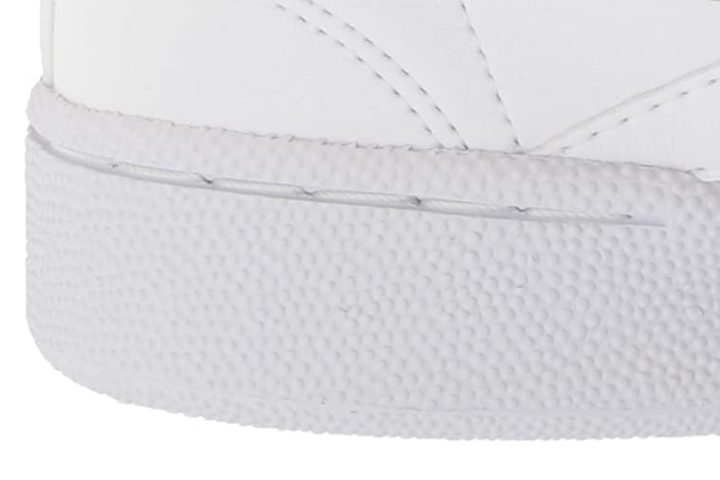 Some even say they found the vegan version better, saying that the "model is much more comfortable (softer and lighter) than the standard Club C."
The Club C 85 Vegan is priced to please
The Reebok Club C 85 Vegan retails at $80 lower than both the average price of a vegan sneaker of $110 and the average price of a Reebok Club C 85 sneaker of $85. Vegan sneaker wearers loved it after they have struggled to find vegan trainers at a decent price point.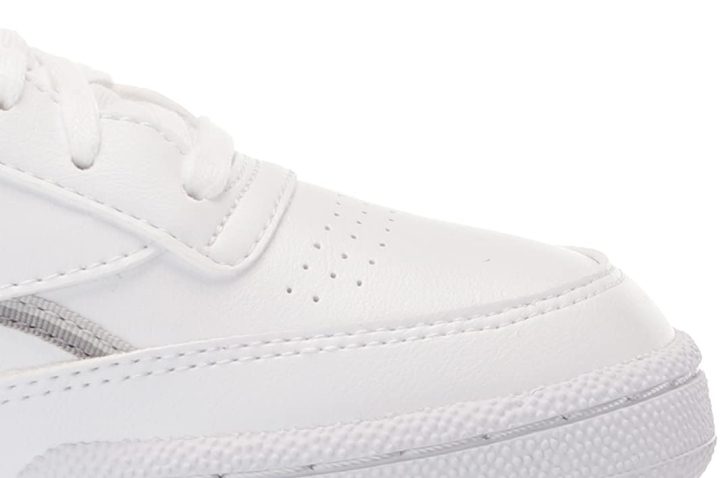 There are some doubts about the Club C 85 Vegan's durability
A reviewer commented that "the material could be more durable, it seems like it scuffs somewhat easily." Another said that they noticed it "tends to wear" and "loses comfort" faster than they expect over time.
Too loud?
While many buyers enjoyed the vegan aspect of the sneaker, several didn't appreciate the vegan label at the shoe's heel.