The Reebok Classic Leather SP moves the timeless silhouette forward with a design that stands out. It showcases an incredibly chic platform heel without compromising the clean and sleek look of the classic. This is further elevated with an ensemble of amazing colorways to choose from, which can take your look to the next level whether that would come in a pallete that is stylish and neutral, or in one that is fresh and vibrant.
Pros
Great selection of colorways
Clean execution of a classic
Lightweight
Height boosting
Can be used for running and jogging
Easy to clean
Reasonable price
Cons
Lacks arch support
Not so durable
Not for wide feet
Who should buy the Reebok Classic
Leather SP
The Reebok Classic Leather SP is perfect for those who: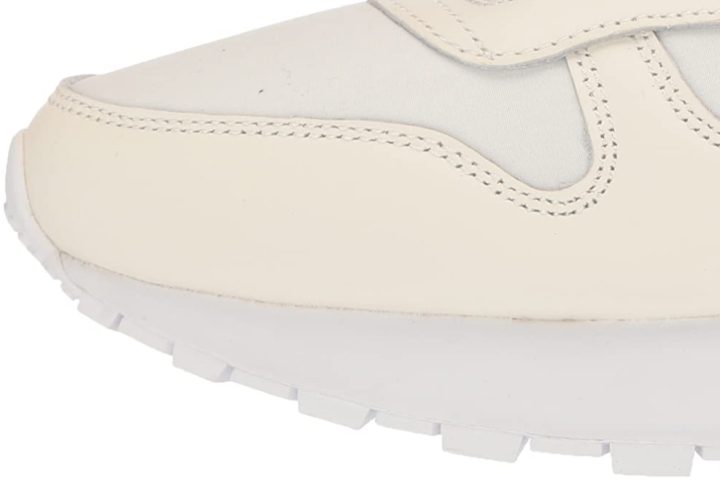 Who should not buy it
The Reebok Classic Leather Ripple Trail has amazing colorways while also having excellent arch support. The Reebok Classic Leather may work better for you if you're looking for something more durable. If you're looking for a Reebok Classic Leather shoe that has a great fit, check out the Reebok Classic Leather Legacy AZ.
The Reebok Classic Leather SP: Vintage Sleekness on stilts
Those who have bought and worn them love them for their retro look, with one of them saying that they give off a 1990s vibe. A fan loved how this was executed, saying that the "thick soles and leather make them look more expensive than they are."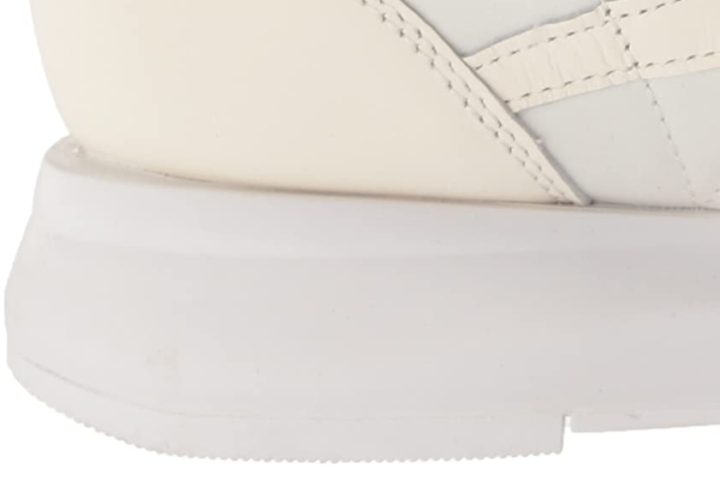 It brings the Classic Leather line forward with its elevated sole which has been described as with "a bit of life in the sole but not too chunky." Wearers appreciated how it retains its sleekness. One expounded on this by sharing how it "doesn't make [their] feet huge like some other gym shoes."
The Reebok Classic Leather SP makes a statement
The colorways of the sneaker were highly praised by its fans. A subset of colorways was praised for being "neutral with a hint of color" making it easy to style them in casual and workout clothes. Other colorways were vibrant, helping one wearer "feel young and on point."
The awesome selection led to wearers adding new colorways to their wishlists, with one enthusiastic sneakerhead saying that they are "getting them in every color."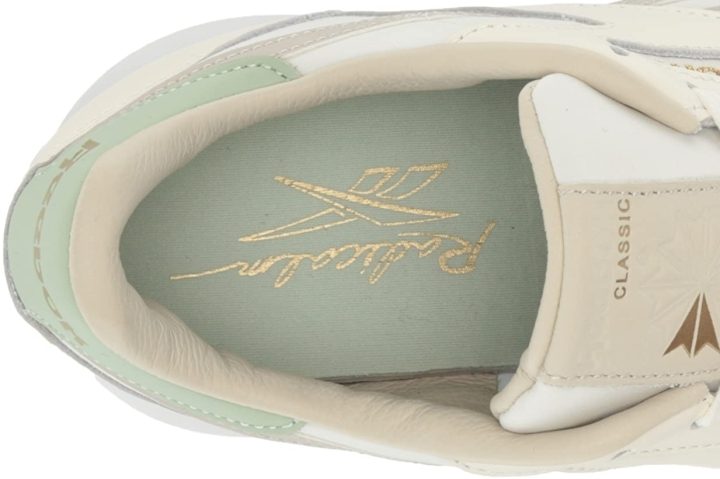 The sneaker stands out even to onlookers, prompting a wearer to exclaim that "everybody loves [their] new kicks!" The icing on top is that it is easy to keep clean as shared by a reviewer, making it a breeze to retain its fresh look.
The Reebok Classic Leather SP strolls smoothly
Testers love having these sneakers on for feeling extremely soft and being surprisingly lightweight considering their thick platform heel. It even proved to be reliable for a person with "bad arthritis" even if they were on their feet all day.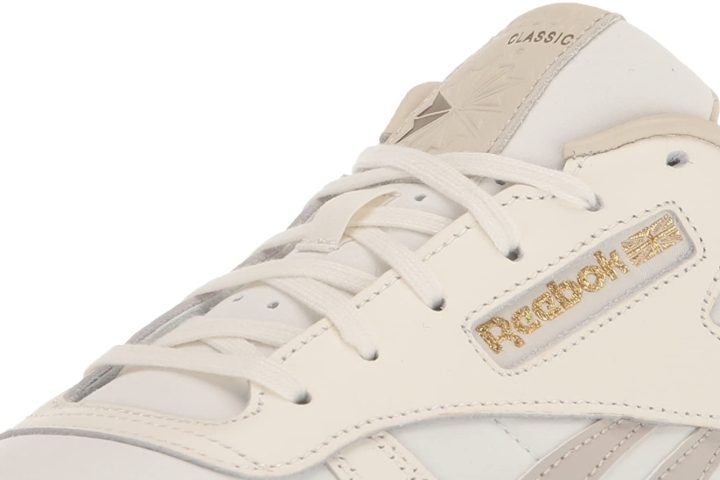 Wearers with active lifestyles have said that having them on is like "walking on clouds" with others echoing this and saying that the comfort persists even for jogging and running.
The Reebok Classic Leather SP comes at a pleasant price tag
The Reebok Classic Leather SP retails at $85 making it only a bit more expensive than the Reebok Classic Leather at $80, and lower than the average Reebok sneaker at $90.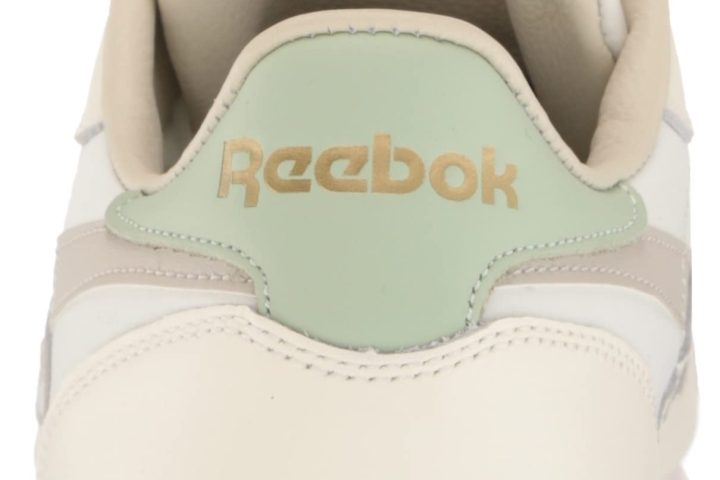 The Reebok Classic Leather SP comes short for arch support
Testers found themselves looking for arch support especially since this is a platform sneaker. A few found it lacking in that department, causing their feet to roll inward.
The Reebok Classic Leather SP has durability woes
A few reviewers had concerns with the sneaker's durability. One wearer's pair had the platform cleanly separate from the rest of the sneaker during their first wear. Another mentioned that the inside material already looks very old after just two wears.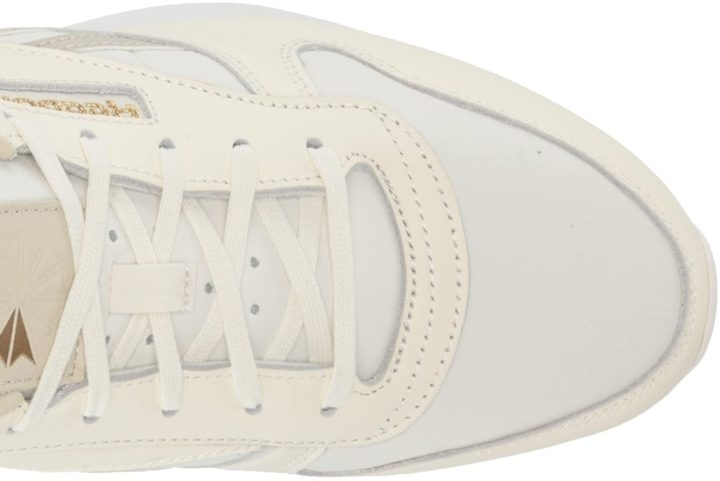 The Reebok Classic Leather SP runs narrow
Those who have worn the sneaker found it narrow fitting. One of them said that it would be the case for "anyone with a slightly wide foot", while another said that their pair was narrow even if their feet weren't wide.