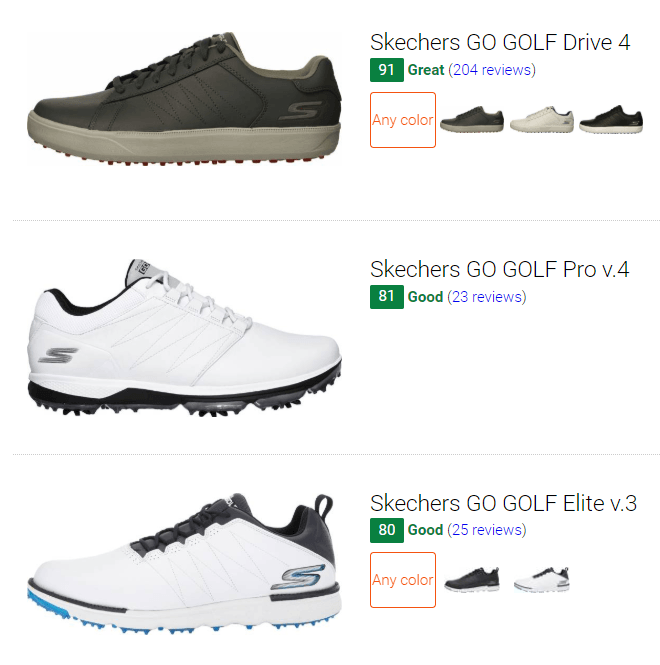 Trending since 1992
Being the former lead of LA Gear, Robert Greenberg faced a crucial situation of choosing over adopting Doc Martens or putting up a new company. The riskier option turned out to be a better choice as a new face in the footwear industry birthed in 1992.
Greenberg certainly has strategies wrapped up on its sleeves. Since day 1, the brand was meant to stand out.
The company catered to the young generation when everyone else was winning the hearts of the more mature audience. The focus of the brand also centered on lifestyle pieces, a unique and bold strategy from the sea of the performance-centered sector. The footwear embodied trends that are crucial to the ever-changing palette of teens. More importantly, each item is kept budget-friendly.
Skechers quickly reigned supreme as it was entering a goldmine arena that even the leading brands were not able to reach. Until now, Skechers continues to bring its best sneaker game. Some of the iconic pieces that have made a mark with the market are Heartbeats, Cleats Retro, and Roadies. The only difference is, the company does not just offer lifestyle pieces.
Skechers Performance
The route of coming with casual pieces first, then diving into performance, is quite a different path compared to the other brands. But so far, given the company's history, it seems that it has embraced its uniqueness from the start.
The success of the brand allowed it to diversify and explore other types of footwear. Currently, the brand is categorized into two divisions: lifestyle and performance. Skechers Performance is further split into three: the GO Run, GO Walk, and GO Golf. Based on the name, each group targets a specific sport. Here, we put the spotlight on Skechers GO Golf:
What to expect from the Skechers GO Golf
Along with other brands like Adidas, Puma, and Under Armour, Skechers tackles many sports categories. With its extensive history in casual wear, jumping into the golf bandwagon did not come as a struggle and a surprise. Carrying the credibility and being a household name in the footwear industry, it became relatively easy for the market to trust the brand. Nonetheless, there are a few qualities that are seemingly unique to Skechers.
Style
Style is personal, but it is one of the main factors that drive golfers into buying a shoe. Each golfer expresses that through the way he is dressed. Footwear, being part of the whole outfit, comes as a practical and fashionable piece on the fairway.
Starting as a brand that targets young consumers, most of the Skechers' performance-driven line manifests a stylish and modern aura. Skechers provides the right amount of balance of trendy and classic by using clean and contemporary lines. However, it keeps the market from going into the path of mundaneness. Golfers can expect that, like its lifestyle choices, they can see patterns and colors on many of its pieces.
Price
Golf can be intimidating, not because of its sports-specific movements, but because of its rich man's sports label. Business people, higher uppers, and CEO's are only some of the regular faces that you can see parading the clubhouse.
The aura of elitism is translated on the gears used in the sport. Skechers break that perception as most, if not all, of its golf shoes, are priced affordably. Plenty from its offering are under the $100 price point, and the most expensive item is $150. Comparing to other brands, it is the cheapest. For brands like Adidas and Nike, the cost of their most affordable pairs is around $100.
Performance
Most of us have this perception that price equates to quality. But, we all know that not all shoes that are expensive are high-performance, and not all that are affordable will fail you. Skechers is one of the brands that break that stigma.
Most of its items are considered budget, but its execution on the course shows that it doesn't fail.
Skechers makes sure that it combines useful materials and technologies. Backing that up is gathering knowledge about the specific movements that come with the sport.
Size and Fit
One of the main struggles that purchasers usually encounter is finding the right size. Skechers recognizes that fit is vital in any footwear. Having a shoe that doesn't fit can easily throw one's game because it can cause a distraction to the player.
When on the lookout for a pair, golfers frequently face only two choices: regular and wide. What makes Skechers different is that there are varied choices within the spectrum. The section below discusses the signature fit types of Skechers:
The Skechers Classic Fit (Men - D, Women - B) sports a medium fit. They have a snug and even feel that is consistent from heel to toe.
The Relaxed Fit (Men - D/E, Women - B/C) also belongs to Medium, but it has a roomier toe box for additional freedom of movement.
The Skechers Wide Fit (Men - 2E, 3E, Women - D) has a more open interior. Unlike the Relaxed Fit where there is ample room on the toe area, the Wide Fit goes for the entire foot.
Based on its name, the Skechers Extra Wide Fit (Men - 4E, 5E) has the widest room out of all.
Technologies used in Skechers golf footwear
A crucial element that will heighten the golf shoe's performance is its technologies. Even though technically, it is not a requirement, it can significantly benefit one's performance on the course.
The S brand is known to bring the best ones in the market. The advancements that are formulated by the brand is a combination of cushioning systems, waterproofing technologies, and outsole construction. Here are some of them:
GOGA Max
This high-bound cushioning system would most likely ring a bell to many fans because it is used across the different branches of Skechers performance shoes. Golfers can considerably benefit from the Goga Max. The high-energy return, comfort, and stability guarantees that a mighty swing and all-day wear can all be granted.
Ultra Flight
The technology made its initial appearance on running silhouettes. It is constructed from a thermoplastic polyurethane-based foam which has properties that are bouncier and lighter than the standard EVA. Users will most likely notice that both emit the same kind of cushioning. The Ultra Flight is more lightweight and produces a higher energy return.
Resamax
In golf, concentration is the name of the game. Let that focus be placed on keeping the points low or better yet, scoring an eagle. Footwear should only help and not act as a distraction.
The Resamax cushioned insole provides comfort and support that is needed for long-distance walking.
Resalyte
Resalyte comes from an injection-molded compound. It has memory retention properties, which is why, over time, the midsole adheres to the foot and becomes more comfortable. The compound also absorbs impact, which is most especially advantageous during the power transfer that happens during a drive.
H2GO Shield
The H2GO Shield is a proprietary moisture management advancement from Skechers. Shoes that are coated with H2GO Shield wicks away water and makes it completely waterproof. It means that they are ideal for all conditions wear. Golfers won't be defied whether they wear it in the morning, when it is raining, or when they run towards a water hazard.
Dri-Lex
Most have the impression that golf is all about relaxing. Not many would know that it also comes with difficulties which overall, makes the sport more exciting.
Being played outdoors, battling with moisture is an ongoing and endless process. Because of that, it is essential to arm oneself by using clothes and shoes that could endure them. There is nothing more distracting than dealing with wet feet when playing.
The Dri-Lex permits that from happening. It provides water-resistant protection that extends to the trainers' interior. Those that use this innovation can tolerate the morning dew and light rain.
Outdry
Outdry is a patented construction process that makes any footwear (or gloves and backpacks for that matter) waterproof and breathable. The layers of the structure are bonded with heat, which makes it seamless and ensures that no amount of moisture can seep through. Even though the binding process is almost bulletproof, the technology also assures maximum breathability, which is essential as most waterproof fabrics are notorious for overheating.
Gripflex
Skechers jumped into the bandwagon and released a take on the spikeless outsole. This proprietary technology is built with multi-directional lugs and cleats. In effect, it delivers maximum traction without the use of spikes.
Gripflex also sports a low-profile design, which brings it close to the ground to help maintain better balance.
Softspikes
Metal spikes were long before banned on the golf arena as they are notorious for causing damage to the greens. Softspikes were able to swoop in and be regarded as an excellent alternative.
Even though it is an independent brand, it deserves a spot on the list. The brand leads the golf cleat innovation and technology. Being reputable as it is, it partners with different sports brands. Some of them include Nike and Under Armour.
Softspikes is known to give the best traction on the course. Users are also delighted with it as it is easy to replace.
Golfers and their Skechers
While the competition is high on the course, golf shoe companies also are stirring up their own. Having the best materials and technologies is not enough to survive the rivalry. Having the right marketing strategies is a crucial element, as well.
Each brand uses a plan that connects to consumers. Nike, for example, releases limited-edition pieces that are similar to how it is done on their lifestyle options. Ecco, on the other hand, focuses on coming up with technologies that would create a bang when launched.
Skechers, on the other hand, takes pride in building its roster of athletes. Currently, it holds an excellent mix of male and female golfers that are multi-awarded. Below are some of them.
Matt Kuchar
His involvement in golf does not end with hitting the tee. As one of the leading players under Skechers list, Matt was able to put his design and sports knowledge in crafting a golf shoe. The Skechers GO GOLF Pro is the result of this.
Brooke Henderson
It can be a no-brainer why Skechers signed up Brooke Henerson on their list. She has won a series of awards, but the "Best Female Golfer" award at the Excellence in Sports Performance Awards (ESPYs) is one of those that made history. Not to mention, she hit the record of winning four straight years of multiple titles in the majors. Admittedly, the last couple of years, the wins were done in Skechers GO Golf.
Colin Montgomerie
In an interview in 2017, Montgomerie comes clean that the first pair of Skechers that helped him win was Skechers that he bought. After trying on a few pairs from different brands, he chose Skechers as it was the most comfortable. It was only reasonable that the brand included him on the roster. The multi-awarded player was spotted wearing the Skechers GO GOLF Elite v.3 and Skechers GO GOLF Pro.
Billy Andrade
Since the GO Golf collection has been released, Andrade is one of those that were initially listed. Happy with the partnership, the athlete recently renewed a multi-year contract with Skechers Performance. One of the trainers that he was caught wearing the Skechers GO Golf Elite v.2.
Other golfers that are included in the lineup are Ashlan Ramsey, Belen Mozo, Russell Knox, Wesley Bryan, and Tony Romo.
Skechers and its awards
Skechers may have gained praises in the lifestyle category, but they have definitely excelled in the golf arena. The recent years showed the acknowledgments given to them:
MyGOLFSPY has awarded Skechers golf shoes for being the best spiked and spikeless items in 2017. The goal of the awarding was to inform and protect consumers. The recognition benefited the American brand as its sales growth tripled.
Golf Influence, one of the most reputable websites, conducts annual recommendations on the best models on the market. For the year 2018-2019, the Skechers Performance GO GOLF Drive 2 bagged the top spot as the best golf shoe for weather conditions. The GO GOLF Elite 2 also snatched a place as the best overall golf shoe and their top choice.
Skechers GO GOLF Elite v.3 received praises from Golf Digest as they awarded it as the Best Men's Golf Shoe of 2018 and Best Spikeless Shoe of 2018.
Skechers has been named the official footwear sponsor of the European Solheim Cup Team for the 2019 tournament in Gleneagles, Scotland.
Frequently asked questions
Is there a simple and quick way to clean Skechers golf shoes?
Tackling golf shoes can be quite intimidating as they are made from different materials. Generally speaking, whether your trainer is made up of leather, synthetic, or mesh, here are the steps that you can do to clean it:
Create a mixture of mild detergent and water. Divide it into two.
Remove the laces and place them on one part of the soap blend. If the insoles are removable, take them off as well.
The other part of the solution can be used to clean the entire shoe.
Do this by brushing it with a soft-bristled brush.
Use an old toothbrush to get through the nooks and crannies. The outsole, especially spiked ones, may require extra attention as it is usually the dirtiest.
Air-dry it after.
Most would strongly discourage putting any trainers in the washing machine. However, for materials like nylon and mesh, Skechers gives a go signal. It does come with some precautions, though. One of which is only to run it on a gentle cycle and air drying it after. Placing it inside a pillowcase or a laundry mesh bag is recommended to protect the shoe further and ensure that no damage will be done. Putting them in the dryer though is strongly discouraged.
Is there a way to prolong the life of a golf shoe?
No matter what the brand, type, or price the golf shoe is, no one could really tell how long a pair should last. It all depends on how the consumer wears it and maintains it. Most of the players know that taking care of the gears is essential to preserve their maximum performance.
While it is common among players to place their attention on their clubs, golf shoes, too, need some TLC. It will not only help power through the game every time, but it will significantly contribute to getting the most out of the buck. Here are some of the Do's and Don'ts in giving your shoes the love that it deserves:
DO check if the cleats are still intact after every round. Tighten or replace them as needed.
DO treat your trainers quickly if they get soaked or wet after a game. Do this by cleaning them and placing a cedar shoe tree to absorb the moisture. An alternative to this is stuffing the insides with crumpled newspaper.
DO put a waterproofing spray after cleaning the shoe. Whatever the material of the upper is, having a moisture barrier can drastically extend its life. Skechers also offers a water protectant spray that shields the upper of the shoe against wetness.
DON'T place it under direct sunlight or use artificial heat to fasten its drying as it can damage the material.
DON'T store the shoe inside the car trunk since its temperature can get extremely high.
Do Skechers GO GOLF products come with a waterproofing warranty?
Skechers come in varying water repellency rates. Because of this, each piece does not come with a waterproofing warranty. However, those that completely repels water get a brand guarantee. It depends on the model, but the standard offering is one or two years.
Are there vegan options available for this brand?
Since the invention of golf shoes, leather has been the only option that is available for this shoe category. Thankfully, because companies do not stop innovating, synthetics have been formulated, which mimics the look of real leather without the use of animal hide.
Skechers offers a wide selection of vegan and eco-friendly golf shoes. Some of the models that can be looked into are GO GOLF Torque, GO GOLF Pivot, GO GOLF Max, and GO GOLF Fairway.
Are there Skechers golf shoes that are exclusive to women?
Golf was once a male-dominated sport. But, over time, women slowly made their way into the fairway. Brands are recognizing the need and market of women's golf shoes simply because a sized down men's footwear isn't ideal for accommodating the varying needs of the ladies.
For one, a women's foot is narrower than men's. The style is also more feminine. Expect metallics, glitters, and patterns on some of its products. Some of the models include Skechers GO GOLF Max - Glitter, Skechers GO GOLF Walk Sport, and Skechers GO GOLF Drive - Shine.
5 best Skechers golf shoes
Skechers GO GOLF Drive 4
Skechers GO GOLF Max
Skechers GO GOLF Pro v.4
Skechers GO GOLF Elite v.3
Skechers GO GOLF Mojo Elite
This shoe has recently been added to RunRepeat. There are still not enough reviews for us to assign it a
CoreScore
.
CoreScore
A score from 1 to 100 that summarizes opinions from users and experts. The average CoreScore is 78.
More...