A Brief History of Sneakers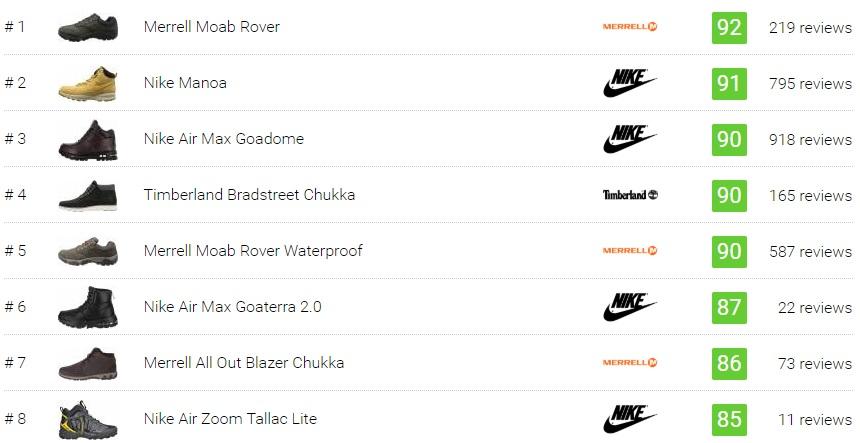 Sneakers have been around for a long time, dating all the way to the 18th century. Back then, they were known as plimsolls because they resembled the Plimsoll line on ships' hulls due to the horizontal line joining the shoes' upper to the rubber soles. They were also quite crude because there was no way to tell which was for the right foot and which was for the left.
By 1892, a company called the U.S. Rubber Company came out with a more refined footwear made of rubber and canvas tops, which they called Keds. The plimsolls became popular with tennis and croquet players as well as vacationers. They also began to be mass produced at the turn of the 19th century and got the nickname "sneakers" because of how quiet the soles were that a person could sneak up on another.
In the 1920s, sneakers began conquering different other sports such as running and basketball. Newer designs and materials also began cropping up as the years went by. From canvas uppers, sneakers began to sport suede, leather, mesh, and later on, knitted weaves. The cuts changed with the times as well. Low-tops, mid-tops, and high-top versions of shoes came out in simple and plain colors to multi-colored hues.
Today, sneakers have invaded most sports and have branched into the lifestyle scene too. In fact, a majority of users wear footwear for fashion or as part of their collection.
The Development of Hiking Sneakers
Hiking as a sport began to grow in the early 20th century when people started viewing it as a leisure activity. Cobblers began making shoes designed for the trail with basically one thing in mind: durability. Comfort, in the beginning, was not a very important factor because the focus was on keeping the feet protected from the elements.
Improvements were slow going, but they did come. Shoemakers began crafting shoes that blended comfort and functionality. When the Gore-Tex brand began to enter the hiking industry in the 70s, it further improved the game for hikers who loved the waterproof and lightweight feature in their footwear.
As the hiking revolution began to advance, hiking shoes adopted newer and non-traditional material such as EVA and polyurethane. The designs also started changing to reflect a trendier style, one that would suit people on the trail and yet reflect a trendy look that would not look out of place in the urban jungles. Some footwear began to blur the line between the two while other brands, focused on the lifestyle scene, simply took elements from hiking footwear and crafted them onto the sneakers.
Many consumers loved how hiking sneakers flawlessly combined trend and practicality into one.
Users who were more into fashion and only ever went on rare or short hikes loved the versatility. Some of these hiking sneakers provided deep lugs for traction, some waterproofing features, and some just took on design inspirations from hiking boots such as eyelets and cuts.
The Difference Between Hiking-inspired Sneakers and Hiking Boots
Hiking boots are shoes specifically designed to protect the ankles and feet while traversing the outdoors. The boots usually have aggressive outsoles to handle all kinds of terrain, from rugged to muddy paths, and most are constructed of leather to let the feet breathe.
Hiking-specific boots are further divided into categories: trail runners, day-hiking boots, backpacking boots, and mountaineering shoes.
Trail running footwear may be water-resistant with a good tread. They usually have a scree collar to keep pebbles out and are raised slightly higher than conventional sneakers.
Day-hiking footwear is for people who do short hikes on rugged trails or all-day walking. They always have scree collars, aggressive treads, stiff shanks, and partially or fully-attached tongues that provide waterproofing.
Backpacking footwear looks much like military combat boots and has rigid shanks, typically made of steel or fiberglass, for stiffness and arch support. They are made to weather harsh conditions. Many of them also have eyelets all the way up.
Mountaineering boots can mean specialized footwear for serious and extremely rugged conditions. They are quite heavy and are usually made of thick leather or molded plastic.
Hiking sneakers, meanwhile, are geared towards urban lifestyle use but take inspiration from hiking boots. The shoes might be hiking design-inspired or may feature elements naturally found in hiking footwear. They can be utilized for short and light hikes, but most are not advisable for intense types of walking.
Major Parts of Hiking Lifestyle Shoes
Most hiking sneakers, most shoes in fact and not just those hiking-inspired, contain three major parts. These are the Upper, the Midsole, and the Outsole although some designs might combine the outsole and the midsole into one. Here are detailed descriptions of each part of your hiking sneakers to help you on your search for the perfect footwear.
Upper - The upper covers most to all parts of the feet, from the toes and the sides to the tops and the heels. Depending on the shoes' style, the upper can be stitched from different pieces or made of just one piece. The uppers of hiking sneakers can also be made of different materials such as satin, leather, suede, mesh, or one-piece knitted weaves. The Upper can be further divided into parts. We will just include the basics.

The Tongue - The tongue can usually be seen in footwear that use a lacing system. They cover a part of the top of the foot and provide cushioning against the lace closure. They can be thin or padded.
The Vamp - The vamp is the section of the upper that covers the center of the foot. The tongue is attached to the vamp.
The Toe Cap - Some hiking sneakers have them while some don't. It all depends on the design. The toe cap can be decorative or used as a protection for the toe, in which case it would be made of sturdier materials.
The Eyelets - The eyelets are holes on the vamp where shoelaces are threaded through. Together with the laces, they allow shoes to be adjusted according to the shape of the wearer's foot.
The Midsole - The Midsole can be found beneath the upper and above the outsole. It's the part that provides hiking sneakers shock absorption and cushioning. For people who value comfort, the midsole is one of the most vital parts of a shoe. The most common type of midsole used in sneakers is the EVA or Ethylene Vinyl Acetate which is cut from flat sheets of foam.
Some brands use other types of material for the midsole like Nike's Phylon technology. The Phylon is basically EVA foam pellets that are compressed, heat expanded, then cooled into a mold. There is also Adidas' BOOST (uses TPU or thermoplastic polyurethane) and Puma's Ignite foam (made of polyurethane) which are both known for maximizing energy return, and many more.
The Outsole - The outsole is the part of the shoe that connects with the ground. It can be made of a variety of materials, but the most common with hiking sneakers is rubber. The tread or pattern on the outsoles determines how grippy they can be on different surfaces.
Hiking Sneakers By Cut
Your hiking sneakers, like most footwear, can be classified into three types: low-cut/top, mid-cut/top, and high-cut/top.
Low-Top - Low-top hiking sneakers are typically cut below the ankles. They tend to be more minimalistic and lightweight than the other cuts. They also allow for more ankle movement and are best for people who need to make quick motions.
Examples:
Nike Air Humara 17 Premium
Mid-Top - Mid-top sneakers feature a higher collar than low-top ones. This type of cut allows for enhanced ankle support and a more efficient way of tightening of laces. They can also give extra protection from bruises if you're using them for hikes.
Examples:
High-Top Hiking Sneakers - High-top sneakers go way over the ankles and provide way more protection for by decreasing the risk of ankle sprains. They can also keep your feet drier, if made with water-resistant materials, as you walk through muddy trails or shallow streams.
Examples:
Timberland Amherst High-Top Chukka
Adidas AF 1.3 Primeknit Boots
Popular Hiking Sneakers By Brand
We've compiled a list of some of the leading brands when it comes to sneakers and the popular hiking-inspired models they've come up with.
Adidas
This German company has been manufacturing shoes since 1949 and is one of the leading sportswear companies in the world. They're into producing footwear for a variety of sports and designing leisure sneakers as well.
Adidas Jake Blauvelt Boots - These sneakers were the first release in Adidas' snowboarding line which debuted in 2012. Named after backcountry snowboarding star and Adidas team rider, Jake Blauvelt, the sneakers had a classic hiking Blauvelt Boot style perfectly combined with modern materials. The Jake Blauvelt Boots were designed to provide sneaker-like comfort while being strong enough to protect against the elements.
Style: The Adidas Jake Blauvelt Boots are essentially winter footwear. Pair the kicks with a cozy flannel shirt, dark wash jeans, and a down-filled parka.
Adidas Seeulater OG - The Seeulater was a 90s release that seamlessly combined a durable trail-ready outsole with modern sneaker technology. The shoes feature a sock-like support system with tonal side panels made of suede. Micro-perforated leather can be seen on the heels while nylon and mesh are featured throughout the shoes. Adidas reissued the sneakers in OG Seeulater form in October of 2016.
Style: The Seeulater OG sneakers have a clearly defined sporty style which would look good with casual or athletic wear. Pair your Seeulater OGs with jeans or joggers with elasticated bottoms. The shoes are vibrantly-colored and matching them with neutral hues would put the spotlight on your Adidas footwear.
Adidas Winterhill SPZL - The Adidas Winterhill SPZL came out in 2017 under the brand's Spezial line, a collection of Originals that were created by taking elements and inspiration from shoes in the Adidas archives. The design and color blocking style of the Winterhill SPZL sneakers were inspired by the signature boots of Reinhold Messner, a German mountaineer.
The sneakers feature rubber mudguards, gusseted tongues, lightly padded leather collars, and durable rubber outsoles. The uppers boast of full leather fabric with hits of suede via the overlay panels.
Style: The Winterhill SPZL hiking sneakers are perfect everyday wear because of their durable build and relaxed, casual looks with hints of retro. Pair them with any outfit from your casual wardrobe, be it jeans, shorts, or joggers.
Balenciaga
This Spanish luxury fashion house was founded in 1919 by Cristobal Balenciaga, a renowned designer whom Christian Dior once referred to as "the master of us all." The couture house became known for clothes that manipulated the waist, from tunic dresses to balloon skirts and cocoon coats. From designing and producing magnificent clothes, the brand has branched into accessories and footwear in recent years.
Balenciaga Arena - The Balenciaga Arena sneakers, which debuted in 2012, feature luxe calfskin leather uppers with doubled heel tracings that pay tribute to the fashion house's Arena Classic handbag collection. Palladium metal eyelets that run all the way to the top and gusseted tongues give the shoes a rugged and hiking boot-like style. Waxed flat laces, tonal midsoles, and rubber soles complete the design.
Style: These high-end hiking sneakers look great when styled casually. Go for a clean-cut look ala Tristan Thompson by matching the kicks with black leather pants and a slim button-up shirt or, for cold weather, pair them with a sweater, black denim, and a peacoat.
Lacoste
Tennis player René Lacoste and André Gillier formed the French clothing company, Lacoste, in 1993. René was nicknamed the "the Crocodile" by tennis fans because of his speed, amazing persistence, and accuracy so this crocodile became the basis for the Lacoste logo. The company is known primarily for their polo shirts, but they also sell footwear, perfume, watches, and a range of other goods.
Lacoste Studland Eo - These hiking sneakers sport a classic yet luxurious look as conveyed by the plush suede uppers, superior cushioned footbeds, and the classic signature croc logo which can be seen on the sides. The lacing system consists of four metal eyelets and 2D-rings. The whole look is completed by lug tread rubber outsoles.
Style: Make heads turn with the fresh style and rich color of the Lacoste Studland Eo sneakers. Pair them with ribbed V-neck and regular cut jeans or go a bit more dapper with a natty shirt, a trim zip-up hoodie jacket, and slim pants.
Merrell
Merrell is an American footwear company founded in 1981. Named for one of the founders, Randy Merrell, the company first became known for crafting highly-functional and comfortable hiking boots. They have since expanded into lighter trail footwear as well as into lifestyle shoes.
Merrell All Out Blazer Chukka - The All Out Blazer Chukka is Merrell's answer for people who wanted the durability and function of a hiking boot but with the comfort and lightweight feel of an everyday sneaker. These lifestyle kicks pack a lot of performance technologies such as Merrell's Unifly midsoles which gives the footwear superior shock absorption, M Select GRIP outsoles for exceptional traction, and the M Select Fresh for moisture absorption.
The shoes are wrapped in full-grain leather uppers and feature nylon arch shanks and mesh linings.
Style: The All Out Blazer Chukka has a laidback style that is reminiscent of flannel jackets and the great outdoors. Pair your Merrell hiking sneakers with a plain long-sleeved shirt—if you don't much like plaid—and chinos for a casual Friday look or, match the kicks with jeans and a Henley shirt for lazy weekend afternoons.
Merrell 1six8 Lace - The 1six8 Lace combines grippy outsoles and high-performance features with trendy flair to take you anywhere from urban jungle trekking to all-day hiking on easy trails. The shoes are equipped with odor-resistant mesh linings, contoured footbeds made with Merrell's M Select FIT.ECO blended EVA, and injected EVA midsoles for superior shock absorption.
The hiking sneakers are covered in fabric uppers with suede overlays for support. Air cushions in the heels add stability while rope laces boost the hiking-ready features.
Style: The 1six8 is essentially a fashion sneaker that can brave the trails for that occasional jaunt into the outdoors. Pair them with casual tees and shorts, jeans, or joggers.
Merrell Moab Adventure Lace Waterproof - These low-top lifestyle kicks by Merrell may look casual and light but in truth, pack a mean punch when it comes to the outdoors. The shoes come equipped with Vibram outsoles which the brand uses on many of their footwear geared for the roughest of terrains.
These hiking sneakers are wrapped in waterproof nubuck leather uppers with hits of mesh along the collars. EVA midsoles, molded arch shanks made of nylon, mesh linings, and FIT.ECO blended EVA contoured footbeds complete the shoes.
Style: The Merrell Moab Adventure Lace Waterproof has a lightly rugged look that can be dressed up or down depending on the occasion. Pair them with slacks and a button-up polo shirt for business casual lunches or dress them down with jeans for casual jaunts around the block or park.
New Balance
New Balance is a multinational American corporation with roots in Boston, Massachusetts. While most other athletic wear businesses have outsourced their production to other countries for cheaper manufacturing costs, New Balance still maintains manufacturing plants in the U.S. The brand differentiates itself from other competitors by offering a greater selection of sizes ranging from narrow to very wide widths for each shoe model they release.
New Balance Trailbuster Nubuck - In October of 2016, the Trailbuster came out in new nubuck uppers. Originally appearing on the scene in 1997, the silhouette first utilized pigskin suede for the uppers. The 2016 version gives a more modern appeal to the silhouette while retaining the durability and smooth ride the original was known for.
The hiking sneakers are covered in plush nubuck uppers with accents of mesh on the collars. Speckled midsoles, rugged ripple outsoles, gusseted tongues for keeping out debris, and a waterproof membrane complete these shoes.
Style: The ruggedly handsome looks of the New Balance Trailbuster Nubuck will take you far on your treks, whether through the city streets or down challenging outdoor paths. Pair your Trailbuster Nubuck with a cool shirt and slim jeans or joggers with elasticated bottoms.
New Balance Niobium - These mid-top hiking sneakers were released in October 2016 and were a part of New Balance's ever-increasing entry into the sneakerboot market. The shoes feature a Gore-Tex insulated design in either suede or nubuck and some elements taken from the brand's MT580 and 577 models.
Aside from the waterproof linings which keep the feet dry in all weather conditions, the shoes also contain a nice side zip feature that makes it easy to slip them on or off. An ENCAP cushioning gives needed support and stability and splendidly rounds off the footwear.
Style: The Niobium will keep you on-trend while keeping your feet protected. Wear your pair with jeans, a tee, and a stag shirt jacket for a stylishly casual look.
New Balance Rainier Remastered - The Rainier Remastered came out in October of 2016 along with a few other hiking-inspired shoes. These lifestyle kicks are a modern iteration of the brand's HL710 Rainier model which debuted in 1982 and which was designed with the help of renowned climber, Lou Whittaker. The original silhouette was famous for being used by the first American team to ascend Mount Everest's North Wall.
The Ranier Remastered from New Balance only added two subtle enhancements to the original. One, an updated NB logo, and two, waterproofing through the addition of Gore-Tex. The shoes boast of premium leather uppers with mesh accents on the toebox and sides. Pigskin linings add a touch of luxe while Vibram outsoles ensure you get a good grip on whatever surface you walk on.
Style: Climb a mountain or hit the streets. Any way you use them, the New Balance Rainer Remastered won't let you down. These hiking sneakers have tough, good looks that would look best when matched with outfits such as pullover shirts or Henleys and canvas or corduroy pants.
Nike
Nike is one of the giants in the world of athletic wear. The company was founded in 1964 by Phil Knight and renowned coach, Bill Bowerman, as Blue Ribbon Sports before officially becoming Nike in 1971. The brand produces footwear, apparel, accessories, and equipment for a wide range of sports, from basketball and running to ice hockey and cricket.
Nike Okwahn II - The Nike Okwahn II debuted in 2012 as a follow-up to the success of the original Okwahn silhouette. These shoes are part of Nike's ACG (All Conditions Gear) line that produces sneakers oriented for the outdoors.
These Nike mid-top hiking sneakers feature uppers with multi hues that nicely blend with each other, rope laces, reinforced heels, nylon straps, and speckled midsoles. Trail-ready midsoles and grippy outsoles round off the shoes.
Style: The Okwahn II has eye-catching colorways normally reserved for sneakers but contains the sturdiness of trail runners. Pair your lifestyle kicks with dark wash jeans, a plain shirt, and a finished twill jacket for a rugged look that fits right in with your shoes.
Nike Manoa - The Manoa, like the Okwahn II, is under the ACG line of Nike. The Manoa represents the ACG collection well with its tough exterior and high-performance rating. It has sleek uppers made of full-grain, and water-resistant leather, gusseted tongues that prevent water and debris from coming in, rubber outsoles with deep lug patterns, and Nike's Phylon midsoles for cushioning that feels lightweight.
Style: The versatile Nike Manoa are useful sneakers which contain all the style of street-ready footwear with the ruggedness of a shoe that's ready to take on the rough terrains of the outdoors and, as many have found out to their pleasure, many of the difficulties the service industry can throw as well. Pair your high-top shoes with regular or slim-cut jeans, a long-sleeved flannel shirt, and a vest for cold weather.
Nike Air Max Goadome - The ACG-based Air Max Goadome is a shoe that was released by Nike in 2007. The shoes were inspired by a heritage sneaker from the Nike archives, and designer Carl Blakeslee wanted to see if he could take the elements and fit them in a boot.
The shoes provided outstanding comfort through the Air-Sole technology and featured waterproof full-grain leather uppers to endure tough conditions. Not only were the shoes great for withstanding outdoor elements, but they also proved to be excellent for people who work in the service industry who tended to be on their feet all day.
Style: Because of the Air Goadome's casual outdoorsy style, pairing them with regular-cut jeans and a cool cotton shirt would be the best way to go. A vest can also top off your look.
Polo Ralph Lauren
Polo Ralph Lauren is the flagship brand of the Ralph Lauren Corporation and is an American company founded in 1967. They first became known for their line of menswear before they went on to make tailored shirts for women, fragrances, footwear, watches, and more.
Polo Ralph Lauren Alpine 200 Mesh - The Alpine 200 Mesh high-top hiking sneakers are a perfect mixture of street-style and function, fully capable of taking you from urban paths to the great outdoors with ease. The shoes boast of ergonomic mesh-covered insoles and padded collars to give you comfort as you walk, EVA midsoles for lightweight cushioning, and treaded rubber outsoles for grip. D-ring eyelets and rope laces complete the outdoorsy look.
Style: Keep the look sporty and trendy by pairing these kicks with neutral-colored cargo pants and a hood sweatshirt.
Polo Ralph Lauren Tavis Leather High-Top - The Tavis Leather High-Top hiking sneakers represent Polo's rugged side. The silhouette is a combination of a moc-toe boot with a comfortable sneaker outsole. The shoes are covered with imported tumbled leather uppers, lined with canvas, and feature rawhide shoelaces. Padded collars and canvas insoles give wearers enhanced comfort.
Style: Get ready to conquer the city streets with these handsome sneakers. A green or olive-colored button-up long-sleeved shirt paired with slim blue jeans will give you that relaxed style without being too casual. Roll up the bottoms of your jeans to the tops of your sneakers to better show off your footwear.
Puma
Puma SE is a German multinational company that has been around since 1948. It was founded by Rudolf Dassler, the brother of Adi Dassler who, in turn, founded Adidas. Puma is the third largest sportswear manufacturer in the world and is behind many innovations that have benefited the world of sports, particularly in football and running.
Puma Silicis Mid - The Puma Silicis Mid is a lifestyle sneaker that contains elements from hiking boots to make it ideal for light outdoor activities. The insoles feature moisture-wicking materials to keep the feet dry and Puma's IdCELL cushioning technology to keep you comfortable throughout your trek. The uppers, meanwhile, are crafted from water-resistant leather while a rope lacing system gives the feet a good and secure lockdown. Snow tire-inspired treading on the outsoles give these hiking sneakers a good grip on various surfaces.
Style: Jeans are the most versatile items in any casual wardrobe, and they certainly go well with the Puma Silicis Mid. Classic dark jeans can give you a semi-professional look for when you're working outdoors or on your first casual date. You can also pair them with nylon shorts for light trail hikes.
Puma The Ren Boot - The Ren Boots are high-top hiking sneakers which the German brand debuted in November of 2016. The silhouette is a combination of the Suede and the Basket while the platform soles take from the Creepers. The result is an outdoor-inspired boot that's guaranteed to help you through the winter.
The shoes have a rugged build to weather any kind of inclement weather. The full leather uppers are treated with a water-resistant finish to repel and keep the elements at bay. Built-in footsocks provide all-day wearing comfort and lugged rubber soles improve the traction and stability of these kicks.
Style: Step out in style through fair or foul weather. Puma The Ren Boots deliver exceptional stability even on harsh terrains. Wear with skinny jeans and a plain and fitted tee. Top your outfit with a stylish rain jacket or waterproof coat, and you're good to go.
Skechers
Skechers is a performance and lifestyle footwear company that is based in Manhattan Beach, California. It was founded in 1992 and was a relative newcomer to the business but in just a few years became one of the leaders in the market.
Skechers Work: Joster ST - The Joster ST are sporty hiking-inspired sneakers that are part of Skechers Work collection. The collection consists of shoes that protect against slips and foot damage for people who work in the service industry.
These lifestyle kicks perfectly combine trendy looks with high function. The Skechers Work: Joster ST shoes are covered with smooth trubuck leather uppers and synthetic overlay accents. Memory foam insoles provide the right amount of cushioning for working or playing all day, steel toe fronts protect the feet from accidents, and tire-tread and oil-resistant outsoles prevent slippage.
Style: The Skechers Work: Joster ST shoes exude an easygoing vibe that would look perfect when paired with a tee, a favorite hoodie, and ripped jeans.
Supra
Supra is an American footwear brand which was founded in 2006 by Angel Cabada in partnership with team riders Jim Greco, Chad Muska, and Erik Ellington. The brand is mainly skate-driven, but the sleek designs coupled with flamboyant colorways made it popular with celebrities such as Lil Wayne, Jay-Z, and Justin Timberlake.
Supra Oakwood - The Supra Oakwood came out on October 16, 2017. The silhouette is a winterized version of their popular model, the Vaider. The shoes feature water-repellant leather or nubuck uppers (depending on the colorway), thickly molded lug outsoles, hiking boot-style laces, and zip closures on the inner ankle sides for easy on and off. Four beautiful colorways were introduced: brick/bone white, demitasse/risk red, grey violet, and black/grey violet.
Style: Keep your look on-trend and slightly edgy by pairing your Oakwood hiking sneakers with a polo shirt, black or brown leather jacket with a mandarin collar, and dark wash jeans. A hooded jacket, V-neck tee, and light blue jeans would look good for casual days.
Timberland
Timberland LLC was founded by shoemaker and businessman Nathan Swartz in 1952 when he bought half an interest in South Boston's The Abington Shoe Company. The brand is credited with introducing the injection mold technology into the footwear industry and is known for manufacturing waterproof leather boots. They later on introduced casual shoes, clothing, watches, and more to their inventory.
Timberland Amherst Canvas Chukka - The Amherst Canvas Chukka is a reinvention of the classic leather boot into a fresher and more contemporary style. Canvas uppers with hits of leather cover the shoes while stark white outsoles contrast nicely with the rest of the footwear. Cushiony Ortholite PU footbeds and soft linings keep the sneakers supremely comfortable for all-day walking.
Style: Keep it relaxed and comfy by matching these low-top sneakers with a knitted pullover shirt and selvedge denim or a long slim cotton dress for a day at the beach.
Under Armour
In 1996, American Kevin Plank founded the Under Armour company in Washington D.C. The brand's first product was a moisture-wicking T-shirt that kept athletes cool and dry even while playing sports all day. This product received glowing reviews from football players and paved the way for the brand to be recognized. From athletic clothing, Under Armour grew to include footwear, accessories, and protective gear in their inventory.
Under Armour Jungle Rat - Marshy terrains are no match for the Under Armour Jungle Rat hiking sneakers. These high-top shoes have water-repellent nylon and leather uppers for keeping your feet dry and shark-tooth patterned lug soles which provide increased traction. Molded Ortholite sockliners give the feet a cushioned feel while full-length Micro G midsoles increase stability.
Style: Get ready to conquer swampy trails while keeping fully fashionable with the Jungle Rat. Pair with nylon shorts or pants, a cotton shirt, and a hiking jacket.
Vans
The Vans company was started in 1966 by brothers James and Paul van Doren with associates Serge D'Elia and Gordon C Lee. The brand is particularly known for their high-performance and stylish skateboarding shoes. They have aggressively pushed the sport to the forefront and have sponsored many skaters and events.
Vans Hiking Sk8 Hi Hiker - In 2010, Vans debuted their Sk8 Hi Hiker pack which gave their popular model, the Sk8 Hi, an outdoorsy twist. A blend of suede and leather make up the uppers while tonal sidestripes and toe perforations give the shoes enhanced detailing. A metal D-ring corded lacing system and inverted rubber waffle outsoles give these kicks a hiking-boot feel.
Style: Hit the streets with the Sk8 Hi Hiker by pairing them with joggers and a hoodie for a sporty look. For days when you're off your board, match these high-top sneakers with rolled up jeans and a long-sleeved polo shirt for a more relaxed vibe.
Casual Hiking Kicks Collabs
In recent years, brands have been into producing shoes designed in collaboration with boutique retailers and designers. Often, lots of collaborations pay homage to a specific area but almost all collaborations tell a story. Collaborations are also a way for both the brand and the designer/boutique to further expand their influence in the fashion scene. Here are a few examples of sneakers inspired by the outdoors.
Alexander Wang x Adidas Originals Hike Lo - The Hike Lo, released in August 2017, blurs the line between high-fashion and sportswear. The shoes are inspired by the silhouette of the Marathon TR from the Adidas archives and feature jagged outsoles inspired by the trails. Paneled suede uppers, leather linings and heel tabs, full-length BOOST midsoles, and neon colorways complete the eye-catching look.
Style: No matter how casual you dress, the Hike Lo will amp up your style. Whether you wear shorts, joggers, or selvedge denim, the premium look of these stylish kicks will turn heads wherever you go.
Pharrell Williams x Adidas Originals Hu NMD Trail - In 2017, Pharrell Williams and Adidas Originals teamed up to launch the Statement Hiking collection which largely drew inspiration from LA's unique hiking culture. The shoes are dressed in Primeknit uppers with 360 TPU cages and rope laces. Full BOOST midsoles give superior comfort while rugged trail outsoles provide unparalleled traction.
Style: Keep it simple and keep it cool. A hoodie top, ripped jeans, vibrantly-colored shirt, a favorite baseball cap, and your Hu NMD Trail will get you strolling the streets with a casual but trendy flair. Or, do it like Pharell and wear your kicks with bright-colored shorts, a shirt, and a denim jacket.
Missoni "Hiker" x Converse Chuck Taylor All Star 70 - In November of 2016, Italian knitwear Missoni again came out with a collaboration on Converse's Chuck Taylor All Star 70. This newer iteration gave the silhouette a hiking-inspired look with a high-cut profile, multi-colored rope laces, and a ruggedly attractive style. Wool in a zigzag pattern in olive or Moroccan blue hues cover the sides of the hiking sneakers while suede panels give an interesting contrast and premium feel.
Style: Grungy style to preppy casual, the Converse Chuck Taylor All Star 70 x Missoni "Hiker" will let you pull off all types of looks. Pair them with blue jeans with the cuffs turned up along with a white blouse or polo shirt and an overcoat for a smart look. Slim dark jeans, meanwhile, and a contrasting shirt will give you more of a laidback vibe. An open shirt over your tee in the same hue as your jeans will complete the look.
Hiking Sneakers Q & A
Got some questions about your hiking-inspired lifestyle kicks? We've compiled a list of popular questions people ask about footwear and our answers to each of them.
Q: How do I choose which hiking-inspired shoes to wear?
A: It depends on what you want to use the shoes for. Hiking sneakers are mostly for casual use, but if you intend them to utilize them occasionally for hikes on easy trails, we suggest looking for ones with tread patterns that would give you good traction on various surfaces.
Another thing to consider is the terrain you will use them on or the usual weather in the area of your hike. Wet terrains or rainy weather will require sneakers that have a bit of waterproofing on them to keep your feet dry and comfy throughout your trek.
Q: I like to take short and frequent walks. How do I know which sneakers have good traction?
A: Again, it depends on the surface you will walk on. Shoes with outsoles made of soft rubber tend to grip better to slick surfaces than those with stiffer ones or those made of other compounds such as leather. The tread pattern plays a significant role as well. Generally, enclosed treads trap liquids while those with open ones will provide you more slip-resistance because they allow your foot to get more contact with the floor.
Lug sizes and spacing also matter. Deep lugs offer optimal grip while wide spacing between provides easy mud removal if you're planning to walk in muddy trails.
Q: How do I get the right fit when buying hiking sneakers?
A: The best time to do your buying would be in the afternoon. Feet are usually largest at the end of the day and are at their shortest in the morning after a good night's sleep. A happy medium is in the afternoon. Be sure to take a bit of a walk first before going into a store.
If you, like a lot of people, prefer a snug fit, walk in the sneakers and get a feel for the pressure points, if any. You should also make sure to leave ⅜" to a half inch of space between your longest toe and the end of the footwear so you can be sure the shoes aren't too tight.
Consider the insoles as well. If you can, take them out and see if they closely follow the shape of your feet. In areas where they are bigger than your feet is where the hiking sneakers will be too wide.
Q: Does fabric for the uppers matter?
A: For both fashion use and walking, they do. Even when you only intend to use your hiking sneakers casually, you'd still want to feel comfortable in them. The materials that make up the uppers of your shoes determine how light, durable, and breathable they can be.
Full-grain-leather shoes are durable and provide better resistance to water and abrasions. Nubucks are also full-grain leather but will take some time before they break in. Synthetics will be cheaper and lighter, but they can also show wear faster than real leather. Mesh fabrics can be stretched like leather, although not all can and although mesh is very breathable, they don't take kindly to water.
Q: What should I do so my hiking sneakers will last longer?
A: Make sure to air them out after a full day's use. You can put baking soda in the box with them too to get rid of smells. If they've been through mud or too much dirt, wipe them carefully with a dampened cloth or, if they're made of canvas or synthetic leather, you can use a soft brush on them and mild soap and then air dry afterward.
15 best hiking sneakers
Merrell Jungle Moc
Merrell Jungle Moc Nubuck
Timberland Groveton Plain-Toe Chukka Shoes
Timberland Dauset Chukka
Timberland FlyRoam Trail Mixed-Media Sneakers
Nike Air Max Goaterra 2.0
Merrell Moab Adventure Lace
Merrell Moab Rover
Merrell 1Six8 Mesh
Merrell 1Six8 Lace
Nike Air Max Goadome
Merrell Annex Trak Low
Merrell Jungle Moc Waterproof
Ecco Oregon Retro Sneaker
Merrell Burnt Rock Travel Suede
This shoe has recently been added to RunRepeat. There are still not enough reviews for us to assign it a
CoreScore
.
CoreScore
A score from 1 to 100 that summarizes opinions from users and experts. The average CoreScore is 78.
More...