PUMA Rebound LayUp is one of the best loots basketball fans can snag if they're shooting for off-court Pumas. This retro-inspired mid-top grabs a street-ready flair you can wear for daily hustles. It's super gentle to the feet, generously padded throughout, and flexible. While it ticks all the boxes, the real deal clincher is its low price.
Pros
Super soft around the ankle

Step-in comfort

Keeps feet warm

Secure fit

Doesn't feel stiff

Clean and straightforward style

Extremely cheap
Cons
Narrow forefoot
Not too many color choices
Who should buy the PUMA Rebound LayUp
It's for every basketball fan looking for:
a kick to toss around wherever everyday
a mid-top basketball sneak
budget-friendly hoop sneakers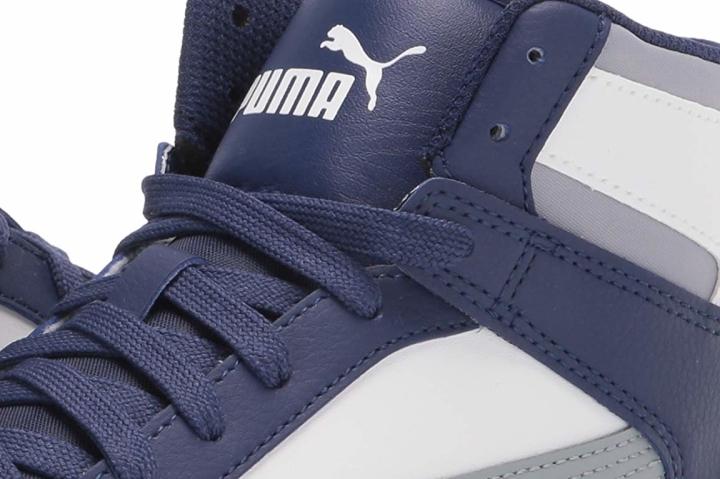 Who should NOT buy it
Rebound LayUp's narrow forefoot may not be a good match for everyone. If you want a shoe that doesn't feel cramped, try the Nike Dunk High or the Air Jordan 1 Mid. Though neither the Dunk High nor the AJ1 is as cheap as the PUMA Rebound LayUp, these sneaker alternatives fall among the market's affordable classic-styled basketball kicks. Their prices won't go beyond $115.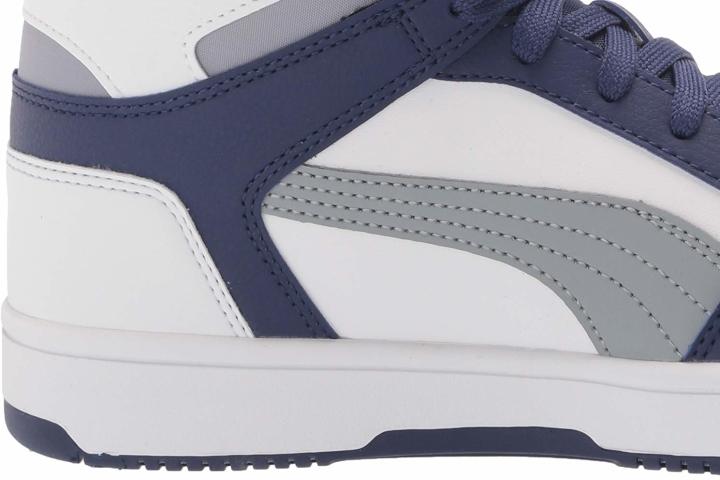 A lifestyle kick rooted in basketball
If you're a diehard hoop enthusiast and appreciate the timeless feel of retro mid-top leather sneakers, the PUMA Rebound LayUp might also win you over. It takes on a bit of the ankle-high PUMA Sky vibe, minus the strap closure. Step-in comfort at a meager price does make this mid-top a "buy" over a "bye."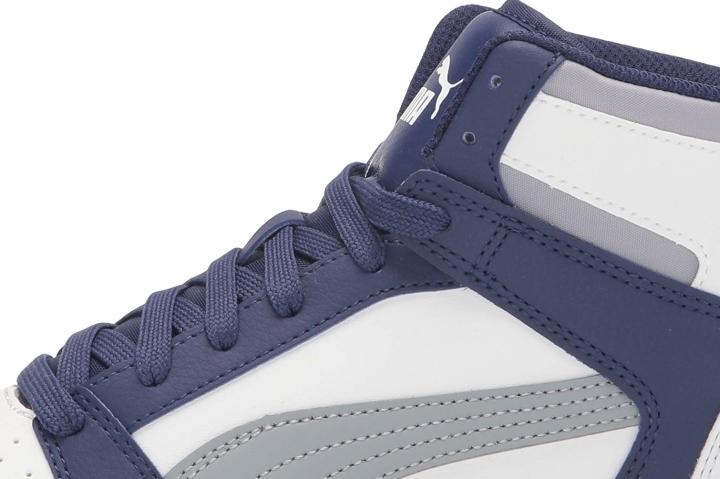 Super comfy underfoot padding
Many users appreciate PUMA Rebound LayUp's cushy and interchangeable insole as it delivers step-in comfort. It complements well with the impact-absorbing midsole.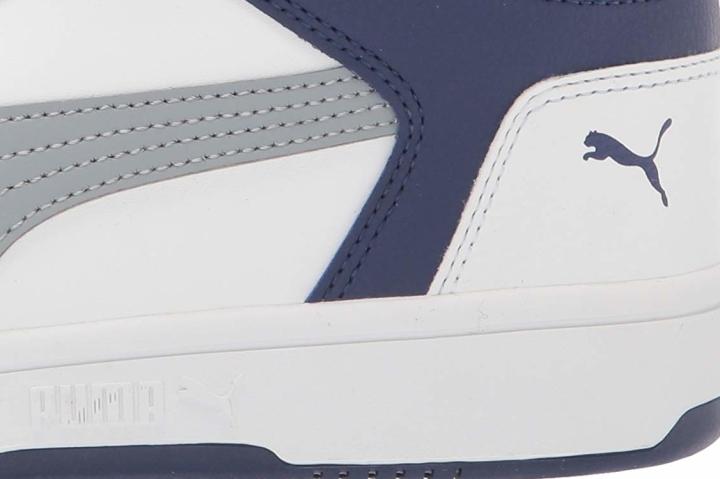 Soft and warm reception
Experience comfort right below its mesh, terry cloth, and leather wrapping. Sneaker users find the tongue and collar thickly padded, offering support around the ankle. It's one of the sneakers suitable for spring and fall that keeps the feet cozied under cold weather.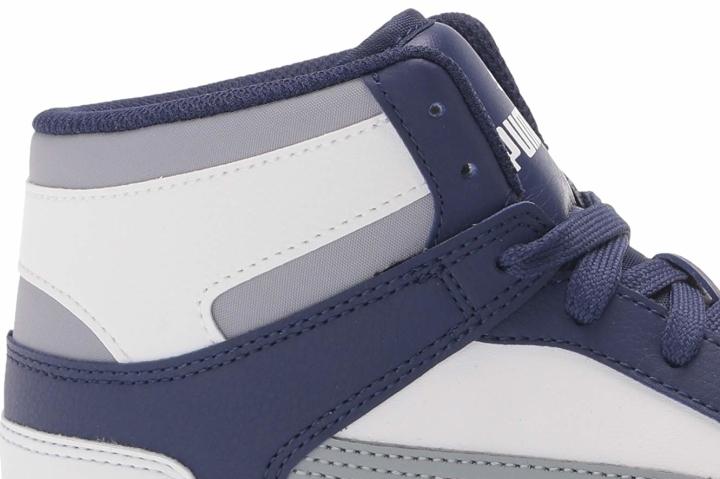 Snug toe box
Users with broad feet find its toe structure somehow constricting. This shoe is wrapped in pliable leather despite the tight toe frame that has allowed wearers' feet to flex naturally.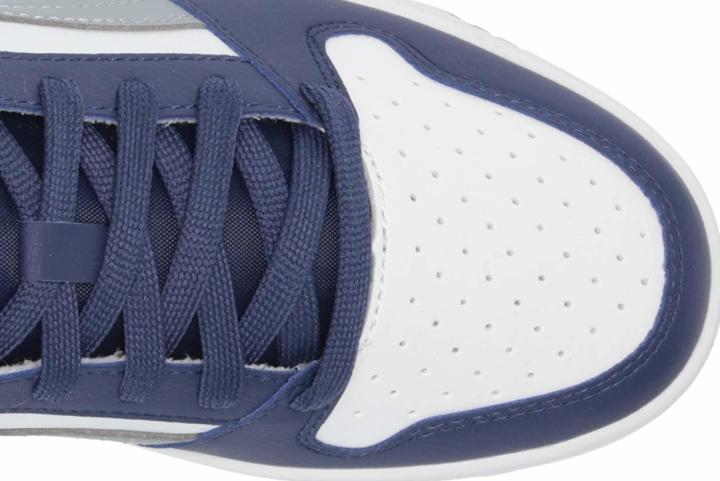 Few color options
Its color selection is sparse, primarily treated in black, white, and red.
Bends naturally with your feet
Different elements on the upper, mainly leather and mesh, make it more bendable than most full-leather-covered kicks.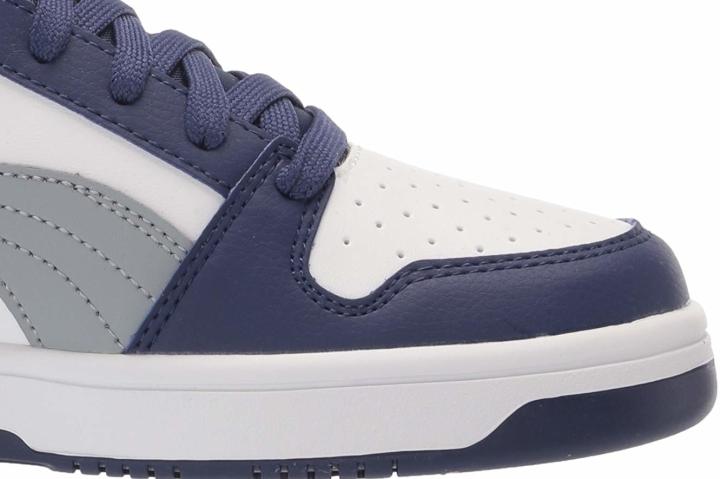 Outsole tread similar to
basketball

shoes

It features a pivot point underneath the forefoot ball that some have noted adds flexibility. This circular pattern has helped users make fast turns in performance basketball situations while enjoying a good grip on the ground.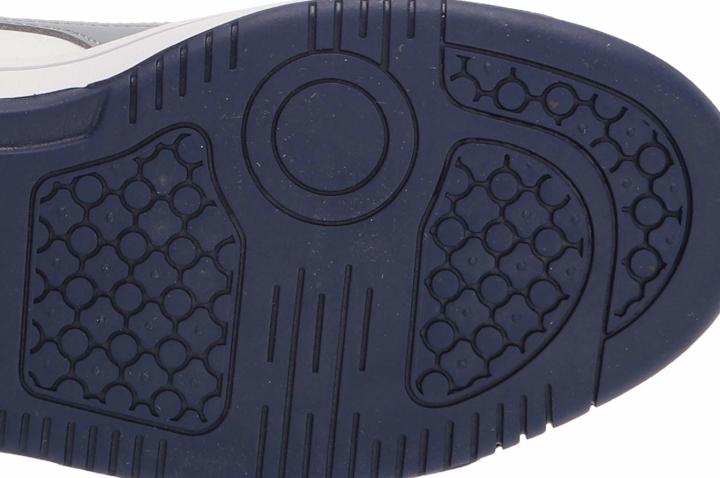 Simple. Fresh. Modern.
Many buyers are satisfied that it comes with a clean and straightforward style that lets them make a statement off the court. They say this basketball sneaker is easy to match with jeans, joggers, track pants, cargo pants, and athletic shorts.
It's a steal!
It's one of the basketball-inspired shoes that many users consider a good value for money. It appears like Puma's response to Nike's Blazer Mid, Dunk High, or even Adidas Basket Profi. And while these silhouettes from other big brands fall among the budget-friendly options in the market, the Rebound LayUp will make buyers looking for kicks at less than $70 a lot happier.