Who should buy the PUMA Proadapt Delta
The Proadapt Delta revels in its blend of relentless performance and eye-catching simplicity. Buy it if:
You've been looking for golf shoes with adaptive spikes.
The course you play on has bumpy parts here and there.
You need a pair you can feel confident in right from the get-go.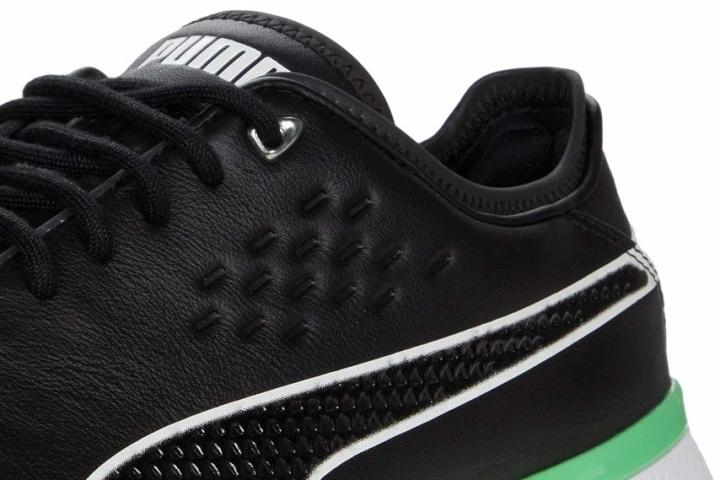 Who should not buy it
With its standard tongue and wider collar opening, the Footjoy Tour Alpha is a fine alternative to the PUMA Proadapt Delta. Also, check out the Nike Vapor Pro—it is one of the few golf shoes that come in half sizes after US 13.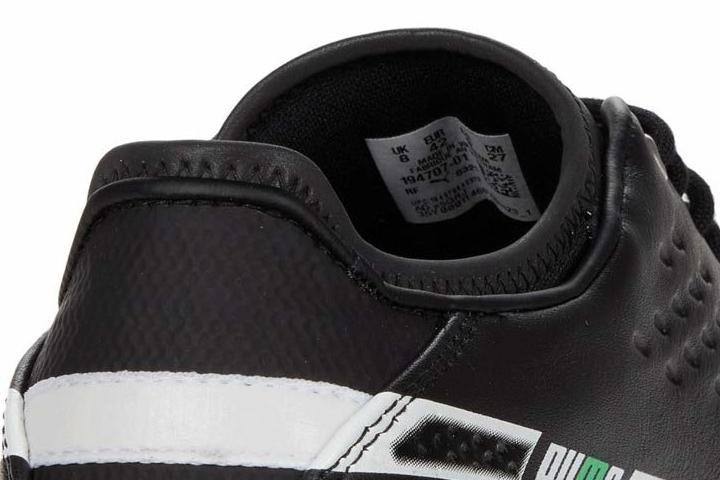 The delightfully grippy Proadapt Delta
According to experts, the PUMA Proadapt Delta delivers exceptional sticking power on the course. One of them says that it provides "excellent grip in all directions." Another one says that the shoe is "stellar in the traction area."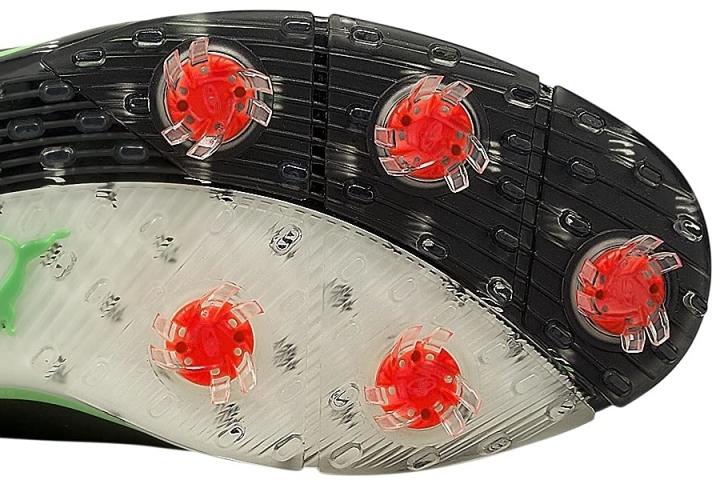 10/10 stability in every pair
The PUMA Proadapt Delta is "extremely stable," says a gear maven. Another critic said that he got "a strong sense of stability throughout the swing" in this kick.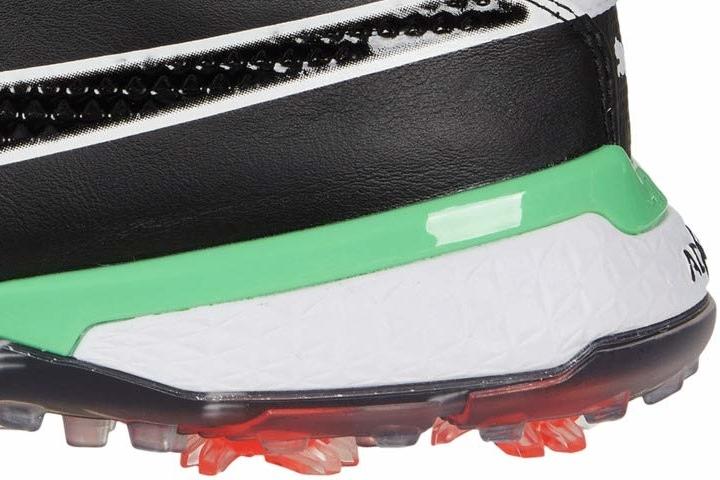 Instant comfy fit in the PUMA Proadapt Delta
Many are impressed with the dreamy confines of the Proadapt Delta. Their raves are reflected in these remarks:
"Soft and ready to go!"
"Awesome feel."
"Fits great right out of the box!"
A gimmicky tongue
Among the Proadapt Delta's few missteps is its semi-seamless tongue. A footwear pundit calls it "a little annoying," believing that its construction serves no real beneficial purpose.
Non-professional reviewers, on the other hand, aren't as forgiving, with one calling it "absolutely horrible." They say that the shoe's gimmicky tongue makes on and off a chore, particularly for golfers with a high instep.
The Proadapt Delta's fantastic feedback
Despite being a stability machine, the PUMA Proadapt Delta has excellent underfoot sensitivity. An experienced golf player says that it has "the perfect balance between comfort and ground feel." The shoe in question is also "plenty flexible," says another golfer.
An alpha in classiness
Great comments related to aesthetics are not in short supply about the Proadapt Delta, from "classic and clean" to "super stylish" to "it just looks stunning!"
Wanted: Half sizes beyond 13
The PUMA Proadapt Delta is available in half size but only up to 12 and a half. This came as a disappointment for one experienced golfer as he found the shoe's US 13 a tad small while the US 14 was a bit too roomy. He wishes that footwear companies start including half sizes beyond 13 in their offerings in the future.