Who should buy the PUMA Magnify Nitro
This shoe is for neutral runners looking for a daily trainer that's fantastic in eating up the middle to long-distance efforts on the road. It's excellent in slow to medium paces, but also has some pop for going full tempo.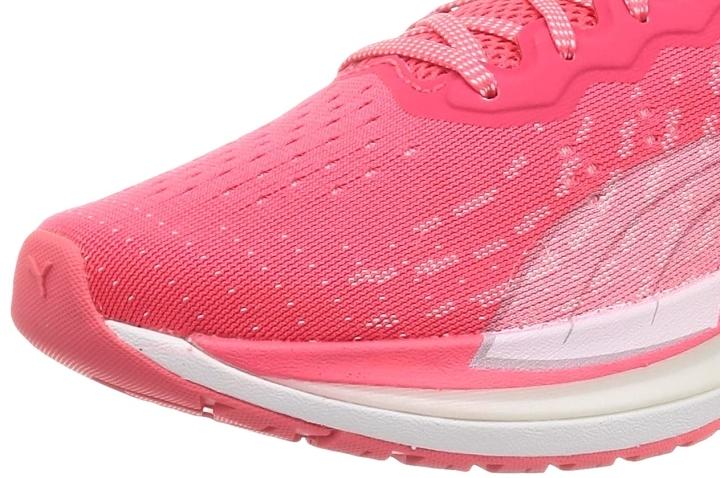 One of PUMA's most cushioned trainers
The Magnify Nitro features a very generously cushioned sole with a stack height of 38 mm in the heel and 29 mm in the forefoot. For reference, the average for daily running shoes is 27 mm and 19 mm respectively.
To create a balanced ride, the midsole comprises a softer and bouncier Nitro foam on top and the firmer and stable Profoam Lite foam at the bottom. The runners are very happy with the mix of cushioning and responsiveness that this combo gives:
"plenty of response and get up and go for a shoe in its category"
"a very responsive ride for a highly cushioned training shoe"
"surprisingly smooth ride with solid cushioning"
On the downside, a few experts wished for a softer underfoot feel saying that the Magnify Nitro "doesn't deliver a max cushion plushness" and that it wasn't "soft enough for recovery days."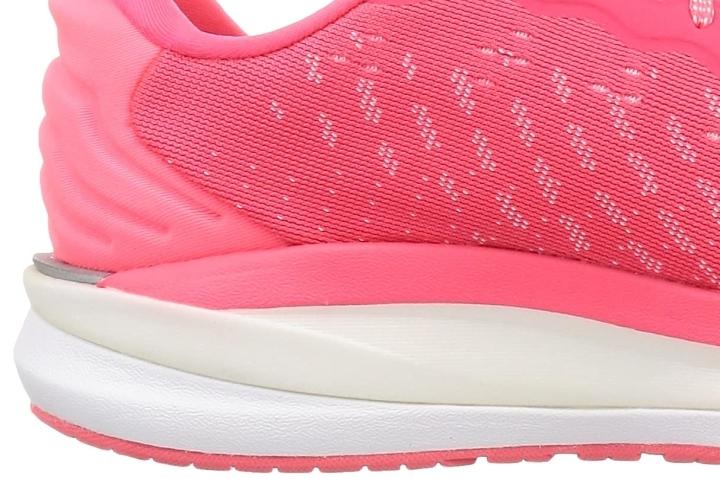 Cushioning comes with a price: it's not a lightweight shoe
Tipping the scales at 10.3 oz (292 g), this PUMA shoe is 3% heavier than daily running shoes on average (9.9 oz / 282 g). "Feel somewhat clunky out on the run," says an expert reviewer. However, another expert mentioned that the shoe feels "lighter than its listed weight."
Cozy in-shoe feel of the Magnify Nitro
Once you slip inside this PUMA shoe, it welcomes you with luxuriously plush padding in the collar and tongue. In fact, runners took note of a ton of padding around the heel counter which "lets you sink in like you're sitting on a nice couch."
The shoe hugs the foot securely yet leaves plenty of room in the toe box which accommodates swelling and slightly wider feet. No hot spots or rubbing have been reported by the runners.
The only problem with the shoe's thick upper is that it lacks breathability. The shoe is said to run warm on hotter days.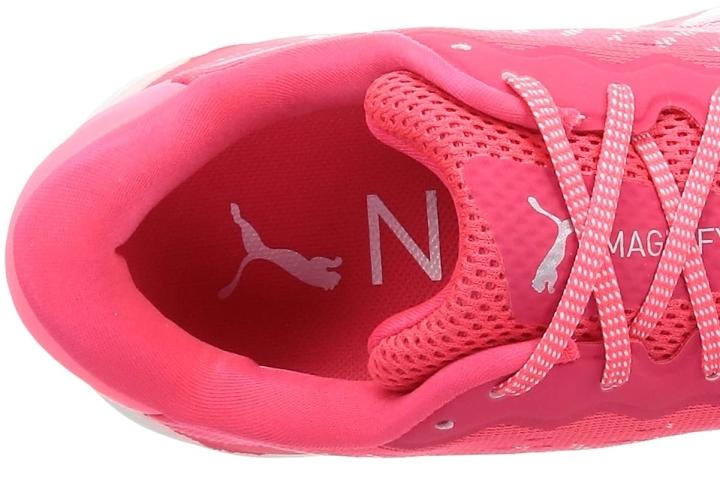 PUMAGRIP is mind-blowing
Runners are singing praise to the blissfully grippy outsole of the Magnify Nitro. It features the proprietary PUMAGRIP rubber which has gained a reputation among experts and regular buyers alike:
"that stuff is legit"
"currently my favorite rubber compound for running"
In addition, this rubber component is also heavy-duty. Those who have run over 90 miles in the shoe report seeing very minimal wear. As one tester reports: "I expect an extremely high number of miles out of these." Another one agrees by saying that "you'll get 300-500 miles out of this outsole."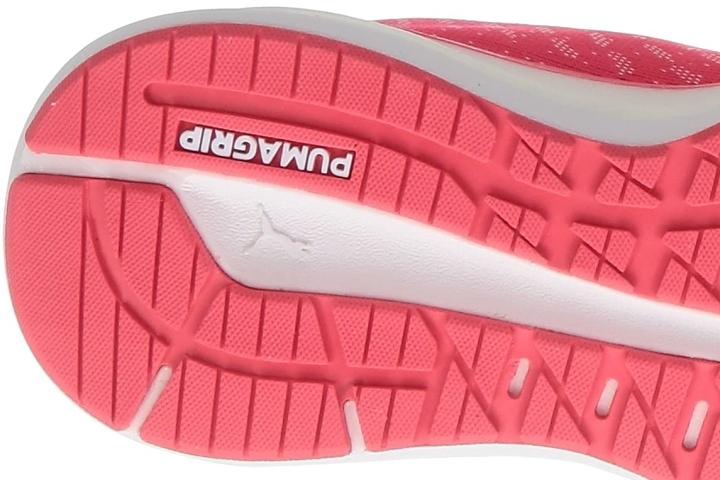 The NITRO lineup
Compare popularity
Interactive
Compare the popularity of another shoe to PUMA Magnify Nitro: