Along with the other PUMA CELL sneakers, this first model in the LQDCELL innovation is another output from PUMA's creative team. The LQD CELL Origin flaunts comfort and a carefully-designed silhouette that many wearers have fallen in love with. Most owners also find its colorways appealing. However, some noticed the tongue and heels were quite long. Despite that, this footwear is much appreciated for the level of comfiness it provides.
Pros
Stylish
Comfortable footbed
Dope and rad colorways
Good quality materials
Well-designed
Versatile
Cozy removable insole
Converse's REACT look-a-like
Cons
Uncomfortably long tongue
Long and annoying heel
Who should buy the PUMA LQD CELL Origin
Beyond the well-thought-of color-blocking is the uber comfort on feet through the LQD CELL technology, and SoftFoam+ cushioning footbed, which sums up the overall maximum step-in comfort. The PUMA LQD CELL Origin is a solid choice if:
You are looking for a lifestyle shoe that you can also comfortably use for running and workouts.
You love footwear with a 90s look.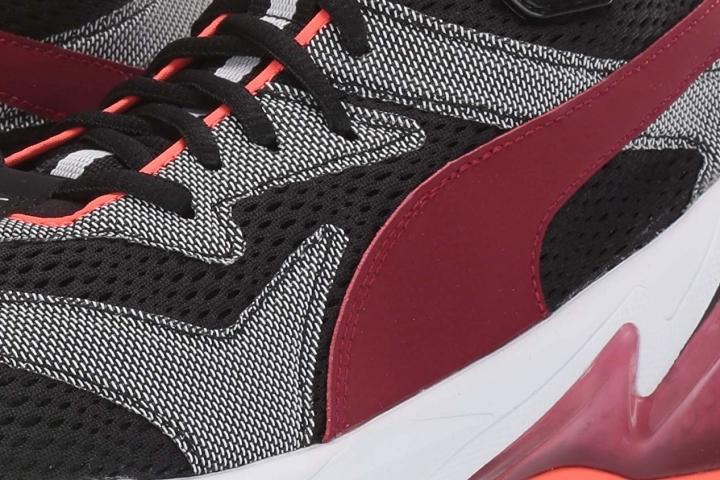 Fit and sizing
The PUMA LQD CELL Origin is exclusively available in men's sizing. Several of the reviews suggest getting this in half a size or a full size up, particularly for those with wide feet who prefer to wear this with socks on. Although sizes are available in men's, the ladies can effortlessly pull off this trendy shoe as well, especially with the color selection ranging from basic black-and-white to multi-color.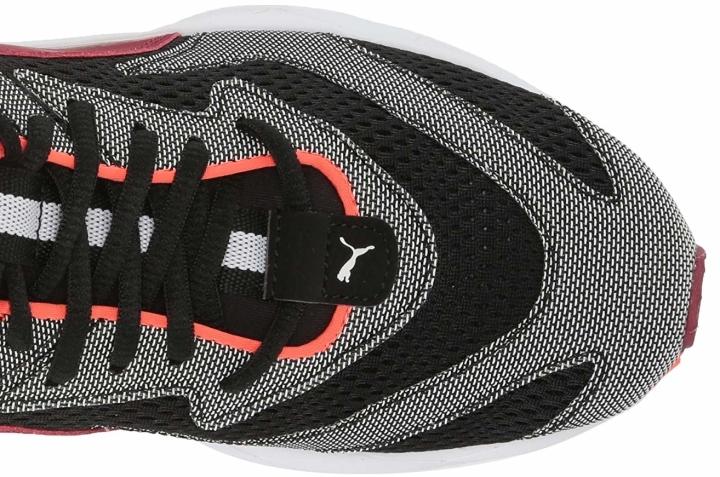 Another contender in the growing roster of running-inspired shoes from PUMA as far comfort is concerned, the LQDCELL Origin features the SoftFoam+ removable insole that provides springy and utmost comfort.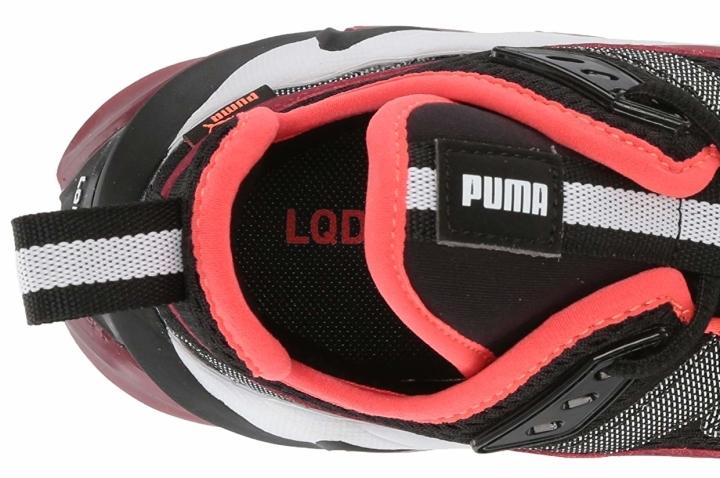 Style of the Puma LQD CELL Origin
Even though this mid-top is popular for its creative color-blocking layout, PUMA ensured to come up with hues that cater to minimal stylists.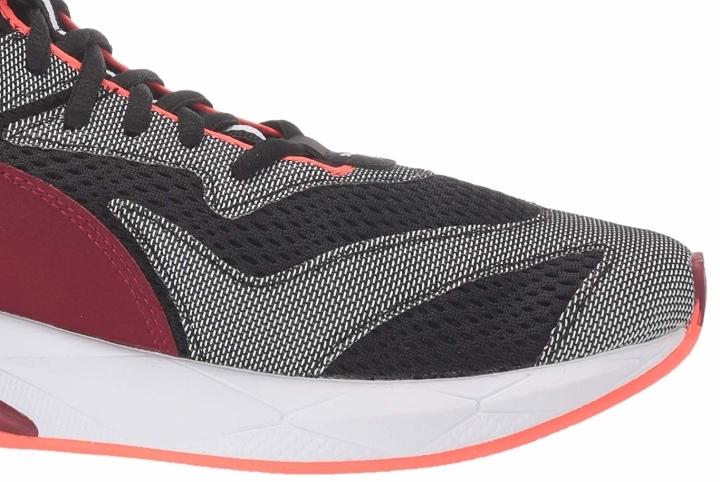 Pull off some cool exercise session outfits in black joggers, a neon orange sports bra, and a pair of the Origin LQDCELL in Drone Night colorway. Hanging out with friends over a bottle of beer and looking dapper in denim joggers, a plain tee, and the terrain-inspired hues in black/teal/orange/gray.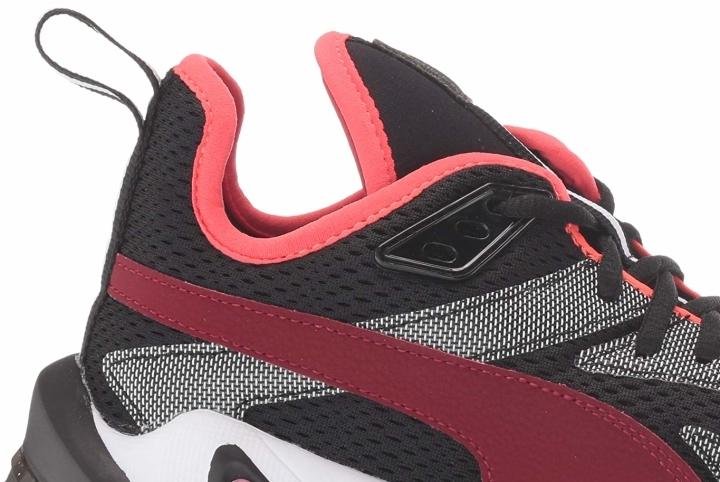 Notable features
A cross between performance and lifestyle shoe, the LQD CELL Origin is fabricated by PUMA using fine materials of knit-like materials, which not only allows breathability but makes it lightweight. The strategically placed suede and leather provide structural support and allow for more styling designs.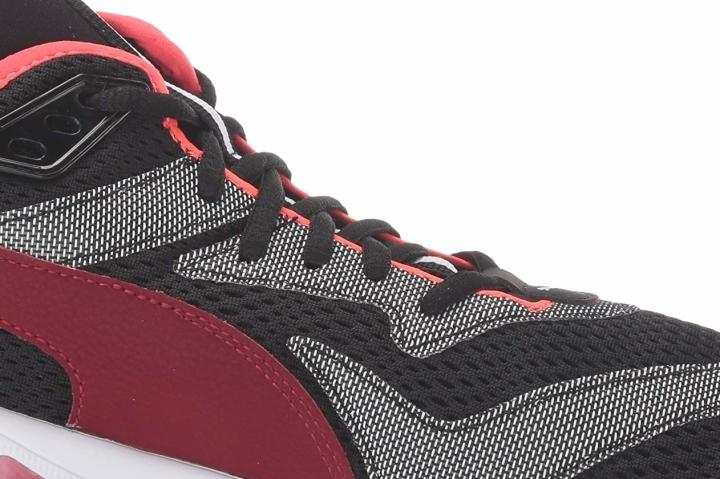 The highlight of this mid-cut profile is the large exposed hexagonal LQD CELL units that provide stable cushioning from the midfoot through the heel. Added stability is built-in through the TPU heel detail.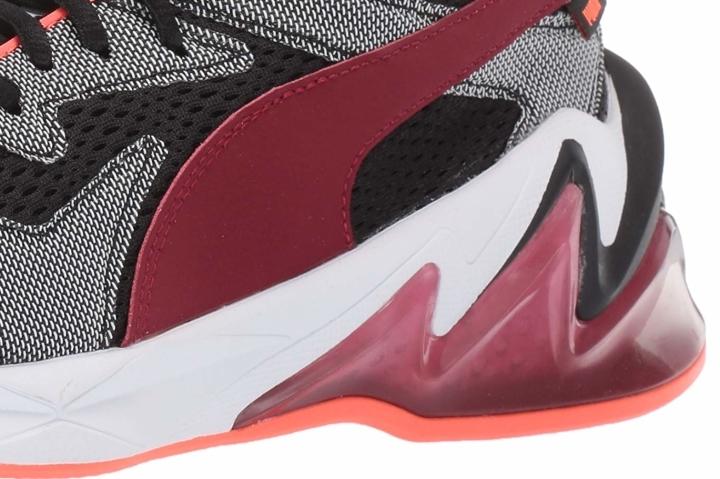 History of the Puma LQD CELL Origin
PUMA invented the first CELL technology in the '90s to craft a lighter running shoe. Using blow-molded TPU and forming it in a pattern of interlocked hexagonal cells, affords better stability and cushioning.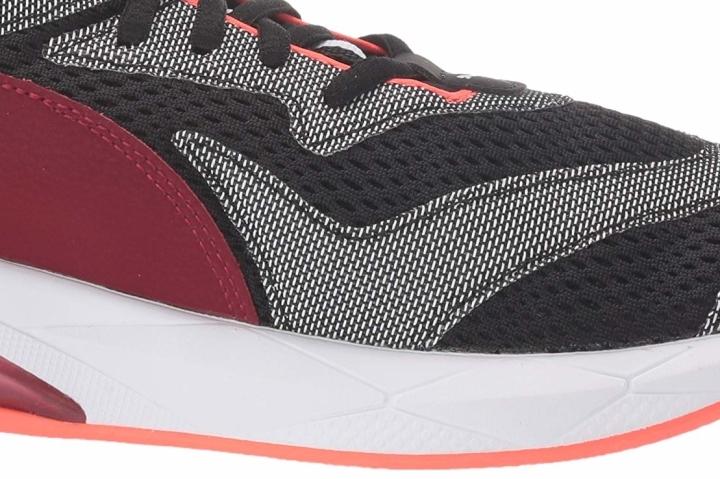 Since that time, numerous research and technology have caught up, and for this century, PUMA came up with making the original CELL thinner and lighter in the form of LQD CELL.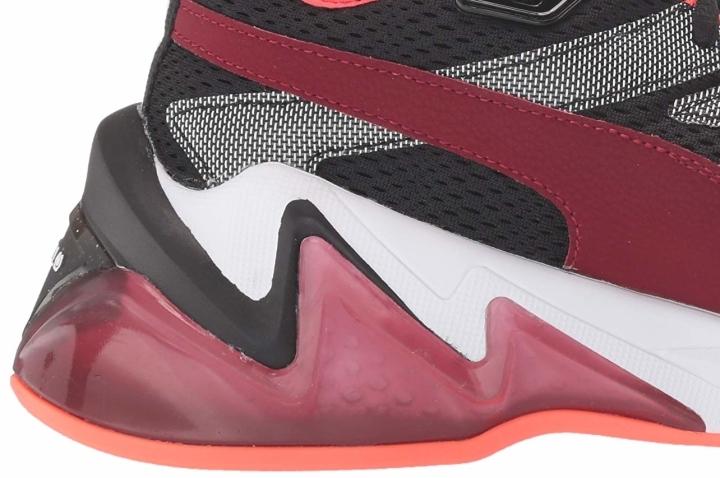 The result is improved shock absorption and increased stability combination coupled with PUMA's zoned foam locations that equal optimal steady movement.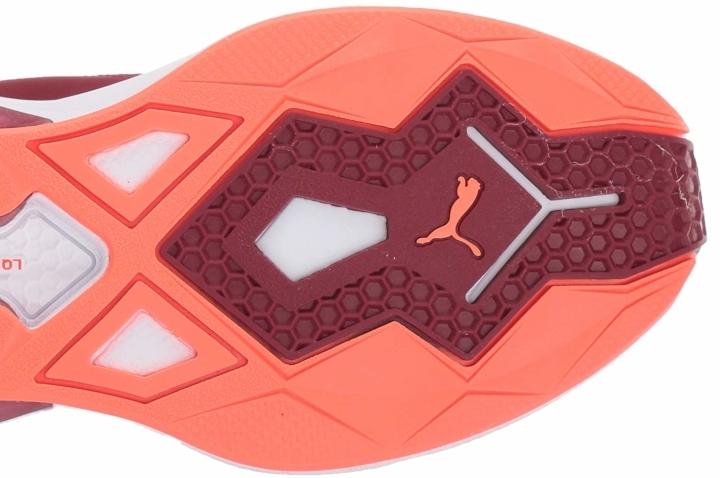 Initially launching lifestyle shoes in this Origin model, PUMA followed it up with the release of performance training shoes in the form of LQDCELL Tension and LQDCELL Shatter.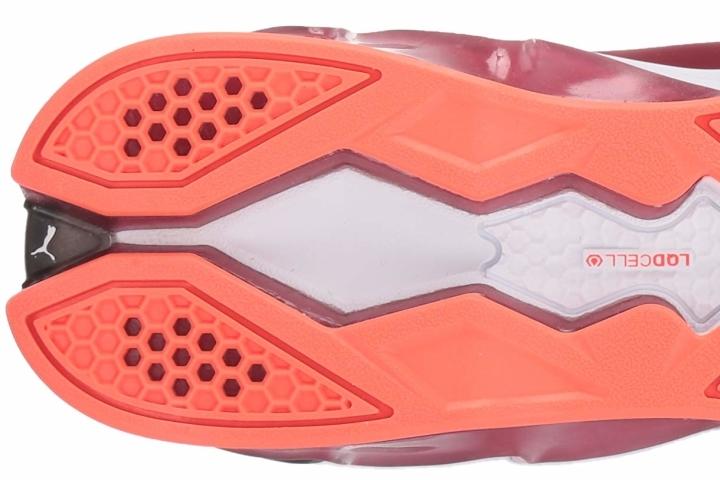 Nice to know about the PUMA LQD CELL Origin
Another version, the PUMA LQDCELL Terrain, is available in ripstop upper in earth tones.
Ankles are aptly protected with their mid-cut profile for a sock-like fit.
The heel pull tab allows for a quick putting on.