PUMA's Ignite Ultimate relies on its responsive cushioning and superior comfort that gives runners a treat on the road. The shoe has moderate arch support, traction, and maximum breathability. The substantial cushioning is compensated by the several flex grooves to give it a nice blend of flexibility.
Pros
Highly durable
Value for money
Responsive cushioning
Ultra-breathable mesh
Superb flexibility
Cons
Little heavier
Slightly clunky
Favors heel strikers only
Not best for inclement weather
Who should buy the PUMA Ignite Ultimate
For high-mileage runners who want a highly durable shoe that offers good value for their money
For regular joggers who are looking for a reliable shoe that provides excellent comfort, flexibility, and breathability in warm and humid climates.

Updates to the PUMA Ignite Ultimate
Very innovative 3-layered mesh that adds structure and support to the lightweight upper that does not compromise breathability.
Flex grooves are deeper and more numerous for that necessary flexibility and a little cushioning.

Substantial flex grooves from heel to forefoot
Even at first glance, the shoe is very remarkable because of the substantial flex grooves from the heel to the forefoot. The outsole design enhances cushioning and makes the shoe more flexible because of the near-maximum cushioning.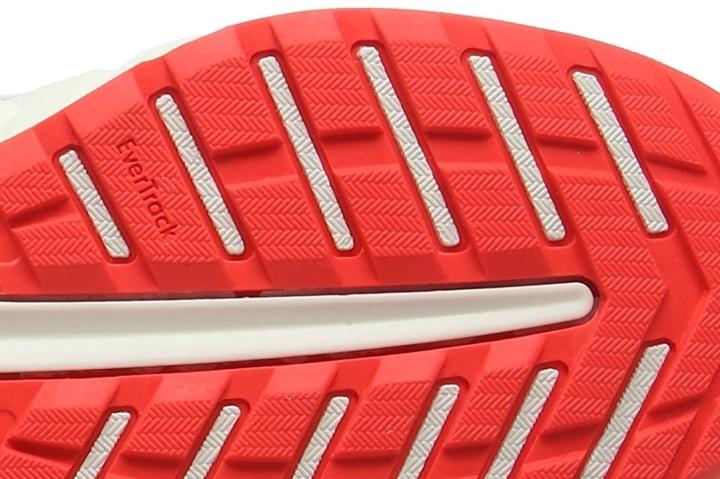 A transition line or cut from heel to forefoot helps with the transition from heel to forefoot. PUMA's own EverTrack enhances the durability of the outsole.
Ignite Ultimate offers excellent responsiveness
The large Ignite foam gives the shoe excellent responsiveness. As it covers the entire midsole, it greatly improves the movement from landing to take off.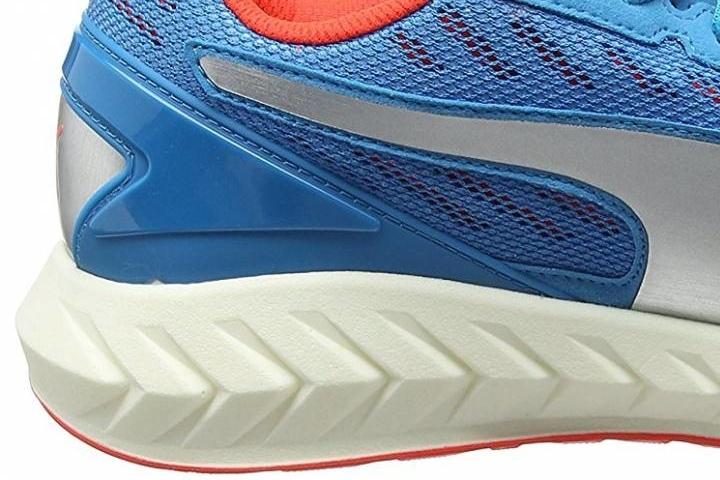 PUMA has a unique pattern in the midsole that works with the flex grooves in the outsole for more cushioning and flexibility.
PUMA's 3-layered mesh for ultimate breathability
A unique upper is displayed in the form of a 3-layered mesh. The design delivers the ultimate breathability without the cost of structure and support. PUMA's metallic logo connects the lateral and medial sides by passing through the heel.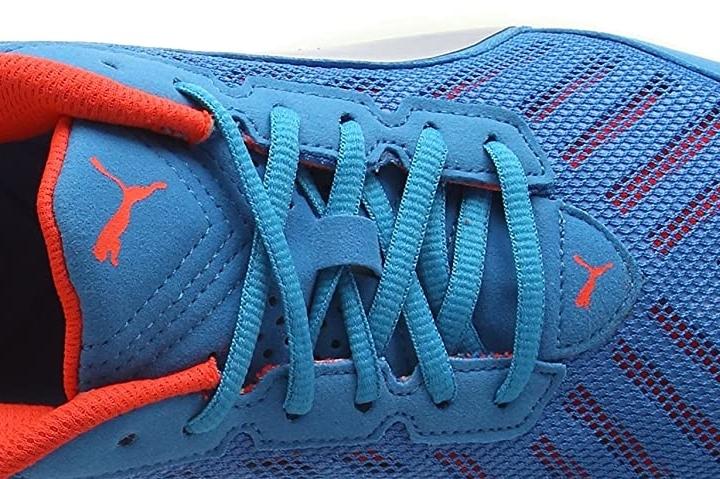 It helps with the heel support as it is also connected to a heel counter. Heel slippage is reduced by the heel support in this shoe. A regular lace-up closure holds the fit from start to finish.