Who should buy the PUMA Ignite Articulate
The Ignite Articulate melds high-functioning design and stellar plushness in a sporty kick. Buy it if:
You're a collector of spiked golf shoes, especially those that give extra bounce.
Having steady heels is high on your golfing must-have list.
You want a from-the-box flexible pair.
A combination of springiness and sensitivity is what you need in golf shoes.
Who should NOT buy it
With no access and squeaking issues, the Footjoy Tour Alpha is a fine alternative to the Ignite Articulate. Also, you might be better off sporting the Footjoy Fury if you want a pair with a combination upper (leather + synthetic).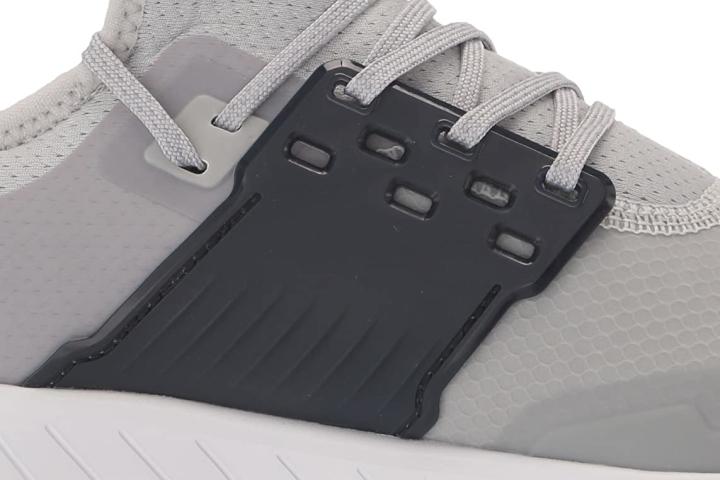 Sky-high comfort in every box
Reviewers are amazed by the pampering confines of the PUMA Ignite Articulate. Take a look at their comments below:
"Felt insanely good."
"Oh so comfortable!"
"Extremely comfortable right out of the box."
For context, the third remark came from a blogger who ordered the shoe in wide.
The Ignite Articulate's incredible sole unit
Underfoot, this PUMA offering is a trifecta of sorts. When it comes to stability, a gear journo says that the Ignite Articulate is "pretty damned good." In the area of support, it has tons, says an experienced golfer. And on the grip front, a professional reviewer says that "there's plenty of traction" to be had.
But it squeaks
"Seriously, it squeaks," says an expert who's not impressed with the noisy Ignite Articulate. He says that it usually happens while walking or when the shoe bends or flexes. After some investigation, he is certain that the noise is produced when the main upper rubs against the PWRCAGE component.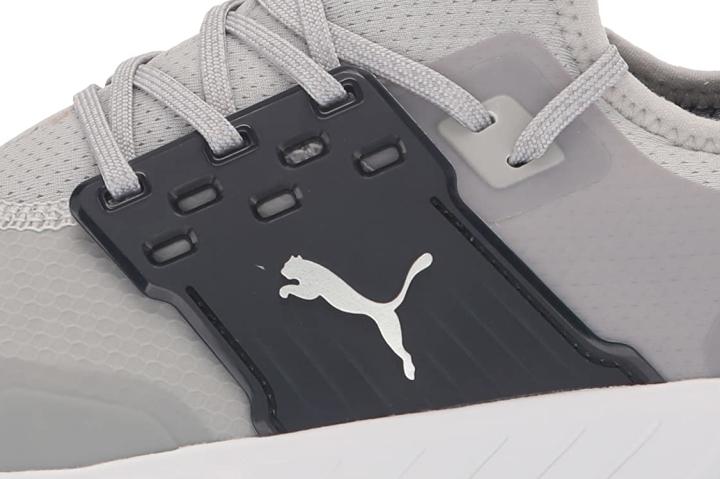 The foamy yet sensitive PUMA Ignite Articulate
"It absolutely nailed the cushion," a footwear maven said. Its bounciness propels you to keep apace minus the achy arches during long rounds. "I was pushing off the ground with more power," said another tester who was quite floored by the Ignite Articulate's remarkable sensitivity.
Not the easiest entry
An experienced golf player-slash-critic says that putting on the PUMA Ignite Articulate "can take a little bit of effort." Slipping in and out of the shoe might even require some grease and a shoehorn, he adds.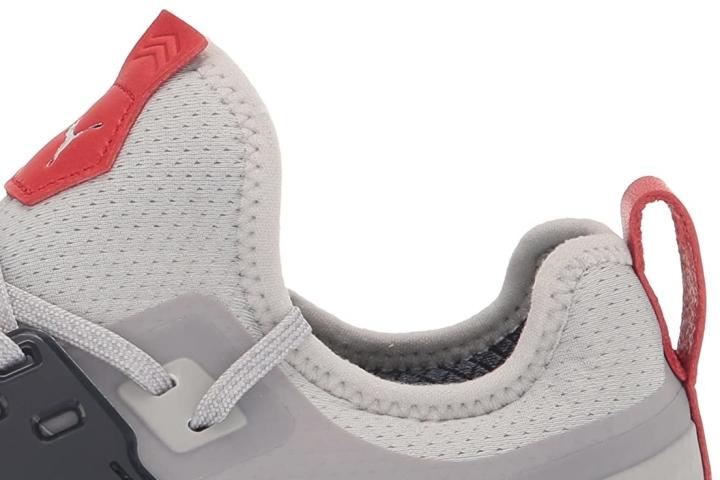 A gear pundit hails the beauty of the PUMA Ignite Articulate as "business in the front, party in the back." Translation: While the featured kick looks understated with its all-synthetic upper, its outsole wears a fun side with its neon-colored spikes.
Speaking of its business-like upper, bloggers aren't too fond of it. They find it somewhat plain, with one reviewer wishing that it comes with leather parts to spice things up. Another tester says that it "feels a bit plasticky."
Compare popularity
Interactive
Compare the popularity of another shoe to PUMA Ignite Articulate: