PUMA Eternity NITRO: a stable, cushioned daily trainer
PUMA broke back into the competitive running scene in 2021 with an innovative NITRO lineup. It includes five models that range from daily trainers to elite-level race shoes.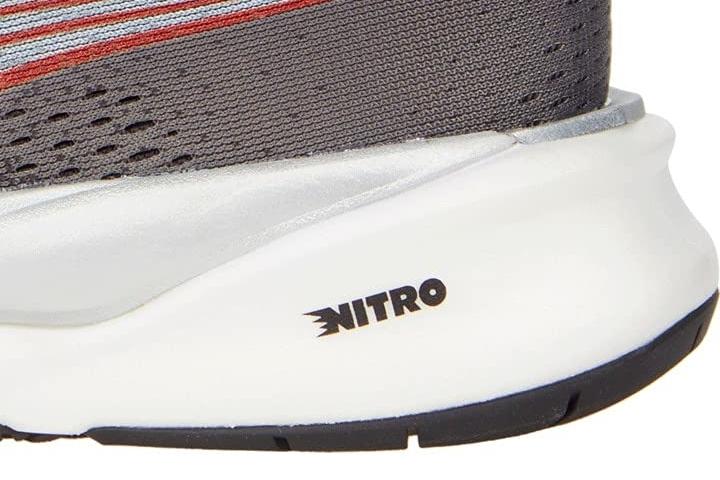 The Eternity takes up the niche of easy, daily runs with a touch of stability for overpronation. It can be described as a stable version of PUMA Velocity NITRO.
Helps with mild to moderate overpronation
Acting similarly to Brooks GuideRails, Puma's RUNGUIDE creates bumpers on the sides to help the foot roll straight through the gait cycle. Unlike stability shoes of old, it offers more subtle support that can even be used by neutral runners on their recovery days.
Contributing to the overall stability is the noticeably wider footprint of the sole which creates a stable base for the runner's foot.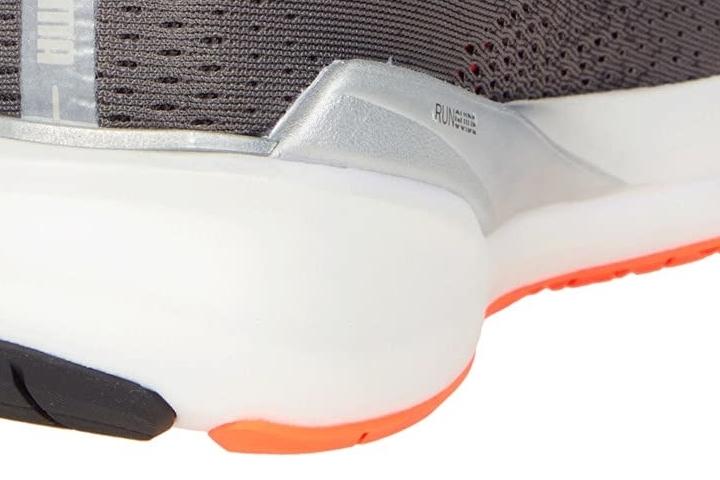 Bouncy cushioning of the Eternity NITRO
Underneath the firmer RUNGUIDE is a softer layer of nitrogen-infused Super Critical foam. Built with similar properties as Skechers Hyperburst, it shows higher levels of energy return than standard EVA. As one expert pointed out, if the entire midsole was made of this foam, the shoe would feel like running "on a bounce castle."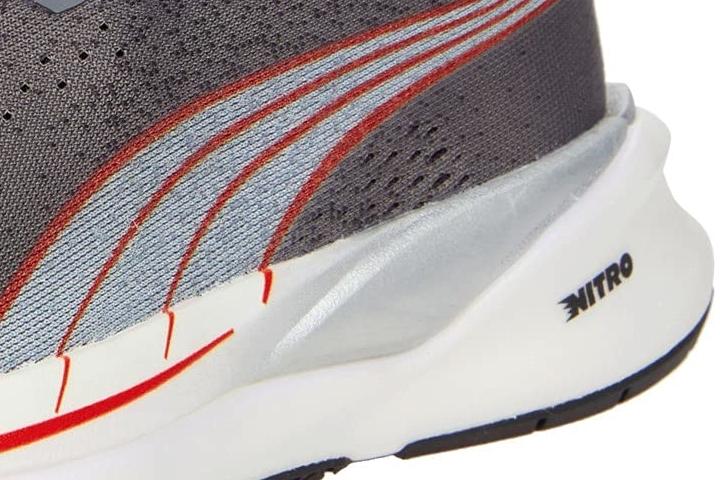 Enhanced lockdown
With OptFit straps stretching from the midsole to the top on both sides, you get even stronger lateral support when the laces are tightened. Runners haven't reported any discomfort, heel slippage, or the need to cinch down the laces as they felt very secure and locked in.
What's more, an expert says that the upper "gives off a premium trainer vibe" and describes the in-shoe feel as "soft and accommodating."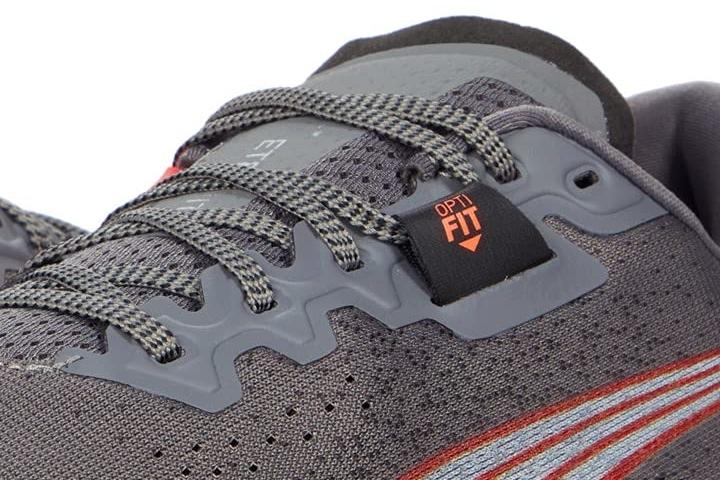 Reliable grip
Runners who tested this PUMA shoe on surfaces like wet pavement, wooden bridges, and brick roads report that the outsole traction performed admirably. In addition, those who have covered at least 50 miles in the shoe say that the rubber shows not one bit of wear.
Lighter than most stability shoes
The Eternity NITRO from PUMA presents an impressive support-to-weight ratio. AT 273 g per shoe, it is 8% lighter than stability running shoes on average.
PUMA Eternity NITRO is adapted to women's feet
The women's version is designed with a lower instep, narrower heel, and other small details that create a more tailored fit.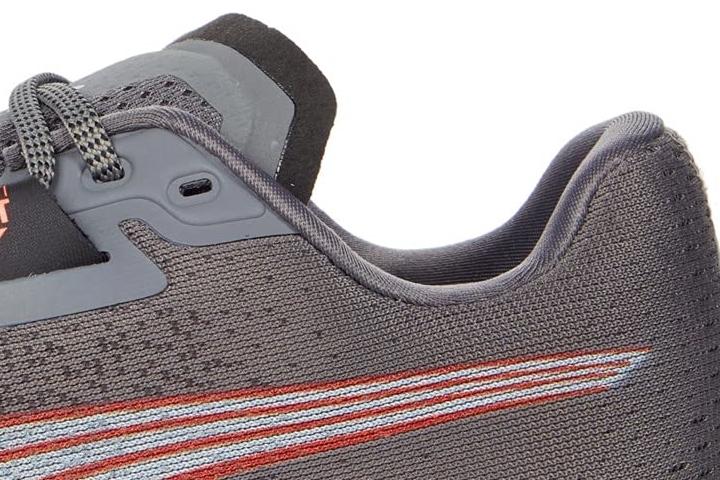 Other shoes in the NITRO series
Compare popularity
Interactive
Compare the popularity of another shoe to PUMA Eternity Nitro: