The PUMA California is part of the PUMA Classics line, featuring a sporty-yet-versatile silhouette that fits a variety of activities (from a quick jog at the park to running office errands on casual Fridays). It's made up of top-quality materials, with many color options for buyers to choose from. With its budget-friendly asking price and comfortable confines, the model in question is a great investment.
Pros
Detail-oriented craftsmanship

Among the budget-friendliest

Posh to a fault

Quite versatile

A trove of colorways

Smoothens transitions on flat surfaces

Undeniably cozy
Cons
Makes feet look stout

Needs more support underfoot
Who should buy the PUMA California
The PUMA California revels in its athletic, old-fashioned style, giving off classy vibes with every step. You're part of its target audience if:
Sportiness is highlighted in your wardrobe. In other words, you like joggers and track pants.
You're after a clean look in something royally plush.
Inexpensive PUMA sneakers give you goosebumps.
Momentum is a big deal to you.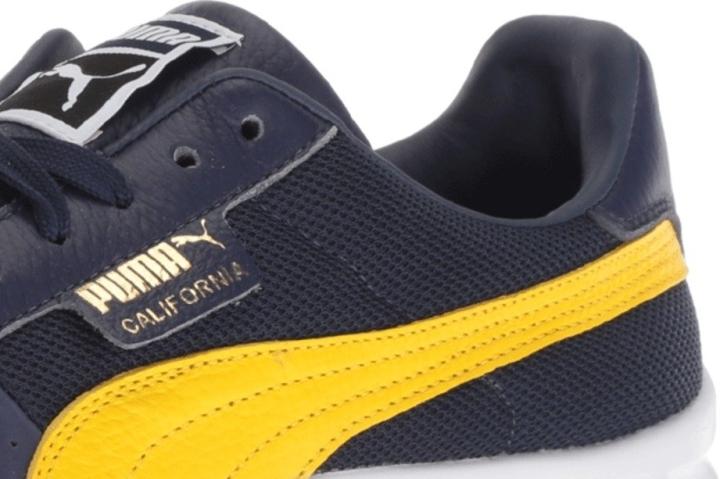 Who should not buy it
If you're looking for a kick with a more slender profile, trade the California for the PUMA Suede Classic. Also, consider the PUMA GV Special instead if extra underfoot support is a must-have for you.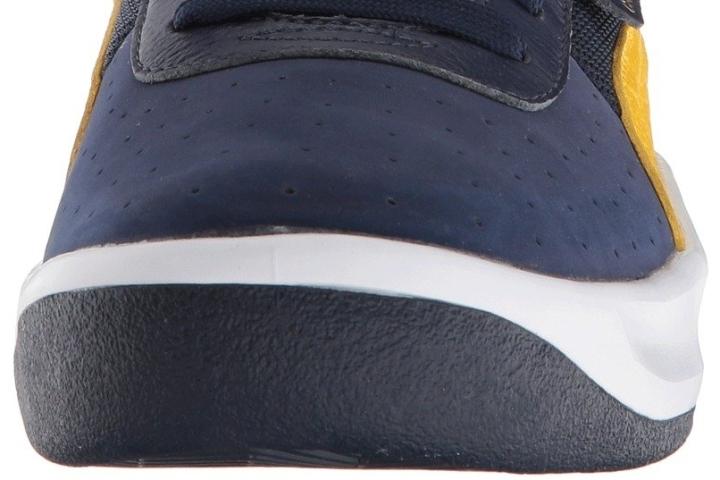 Ravish in the PUMA California
Many purchasers agree that this shoe from the PUMA sneaker collection has a great style and overall design.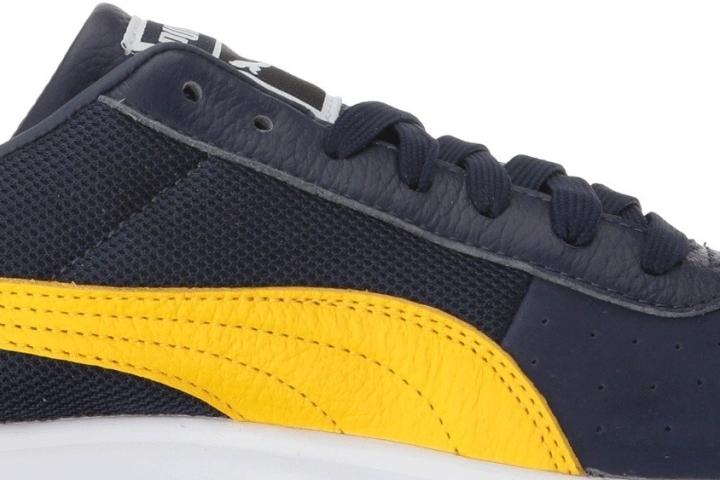 Generously comfy interior
Reviewers in droves confirm that the PUMA California is incredibly comfortable. The shoe's plush lining makes being in its confines a restful experience.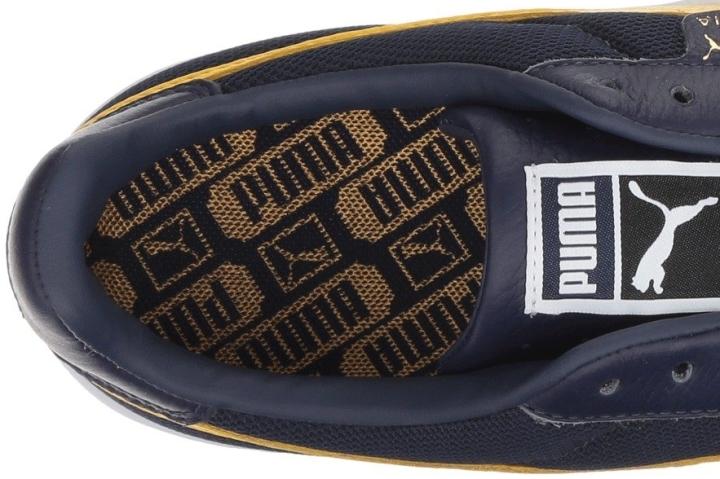 A transformative piece
The shoe goes well with different types of clothing. This doozy characteristic makes the shoe worth its price and compels owners to recommend it to their peers.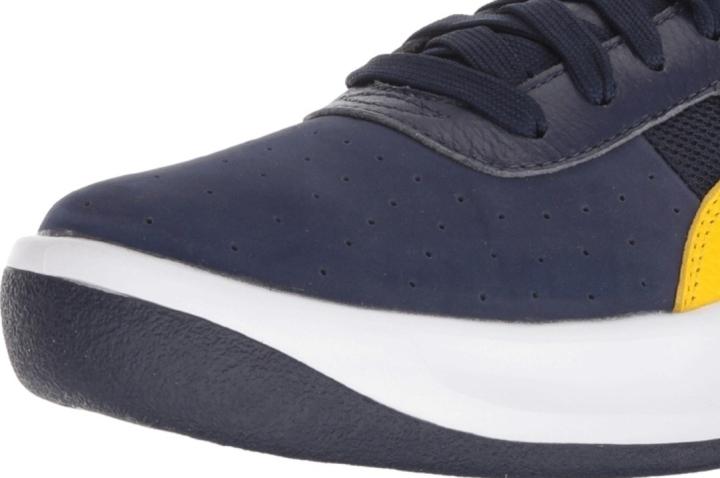 PUMA California: Unamusingly magnifying
The featured sneaker has a bulky profile, which can make feet appear bulky and clunky.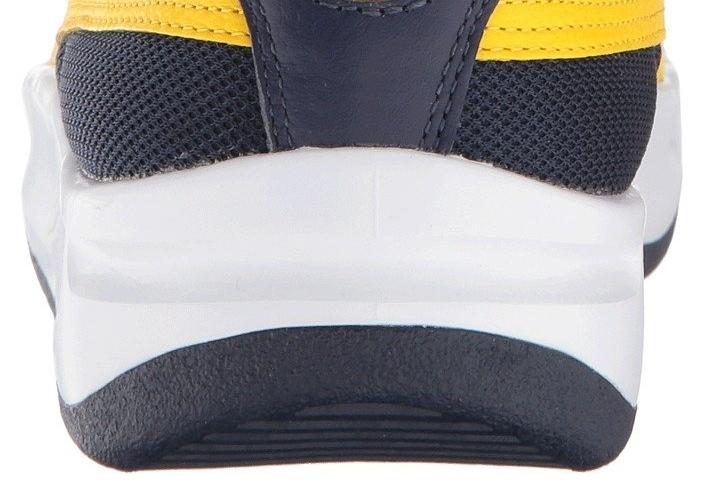 Not-so-convincing midfoot
Verified purchasers say that PUMA California needs to have more arch support to make standing for extended periods that much more bearable.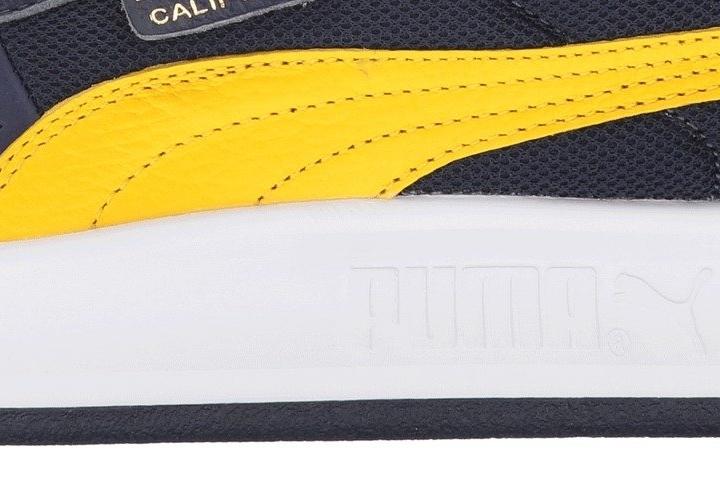 Transitions made effortless
California's rockered heel and toe zones make steps and strides glide-like, resulting in more distance covered minus the early foot fatigue.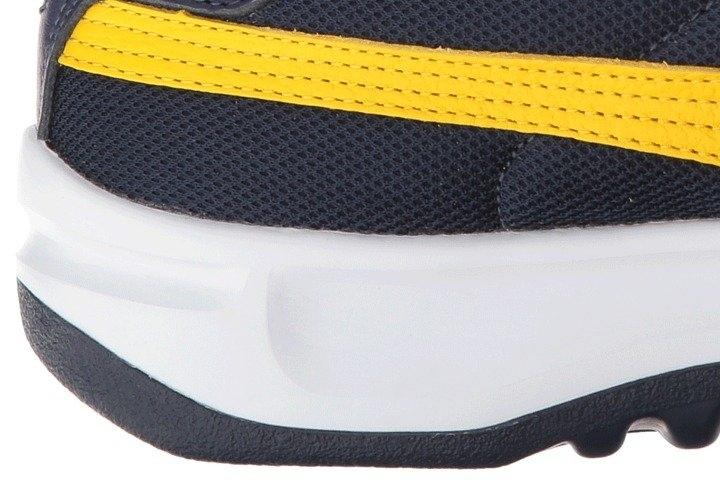 The California's exemplary workmanship
According to many reviewers, PUMA California is built with ingenuity. It is devoid of excess glue and stitching flaws.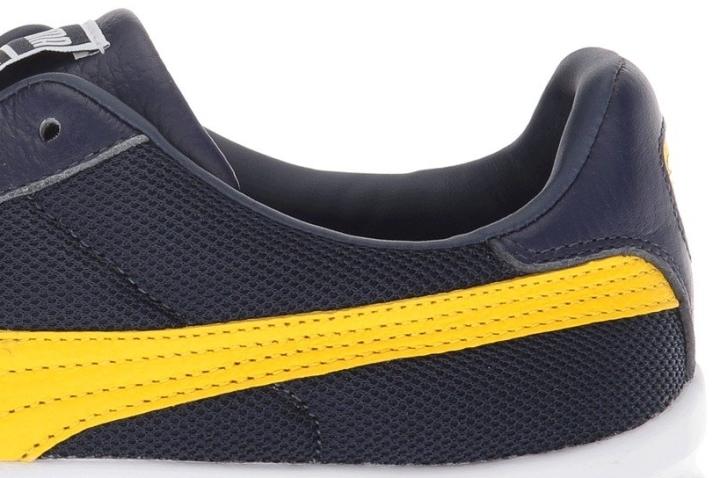 Express yourself in tons of hues
There are many colorful options under PUMA California's palette. You'll likely end up with your favorite combination of hues sooner than later.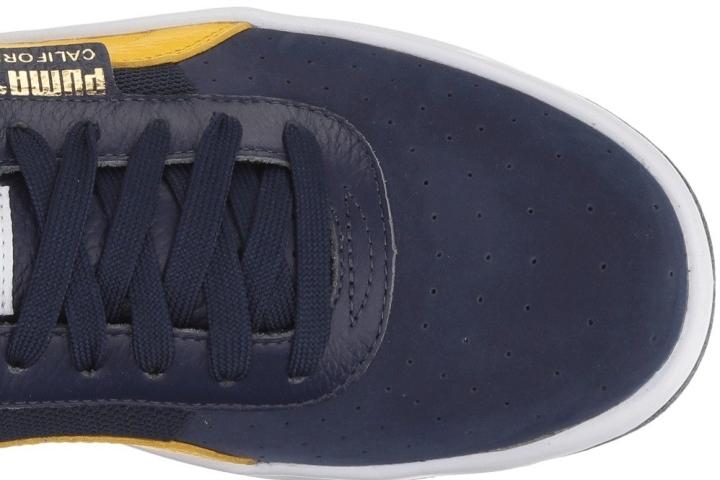 Makes your thrifty momma proud
This posh sneaker from PUMA is, without a doubt, super affordable. Its MSRP (minimum suggested retail price) of $70 is among its many aces.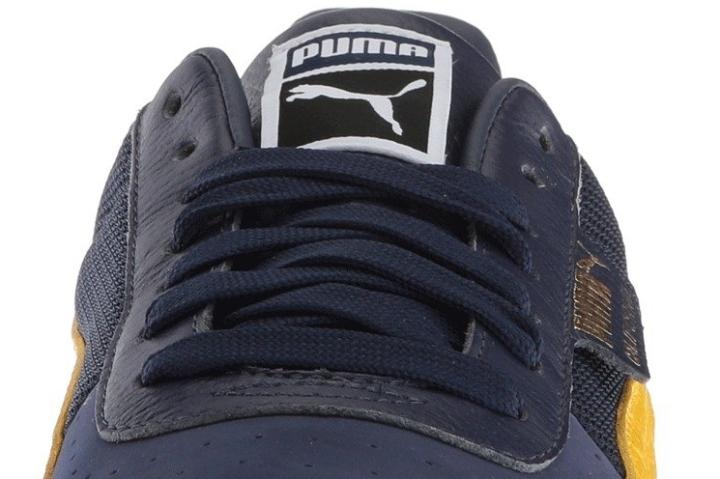 The PUMA California in history
In 1924, brothers Adolf "Adi" and Rudolf "Rudi" Dassler established the Dassler Brothers Shoe Factory in their small hometown of Herzogenaurach in Germany. The business started out small right in their mother's laundry room, with the brothers having to pedal a stationary bicycle to make the machines work when the power went out. They often disagreed, but they were united in their goal of creating high-quality sports shoes.
Even as success followed suit, the brothers split up for good in 1948, with Rudi leaving the company and establishing PUMA on the other side of town. Meanwhile, Adi founded Adidas, leading to a fierce rivalry between the two brands that would persist for years. PUMA found early success with the PUMA Atom, the brand's first soccer cleat, which was worn by members of the West Germany National Team in 1950.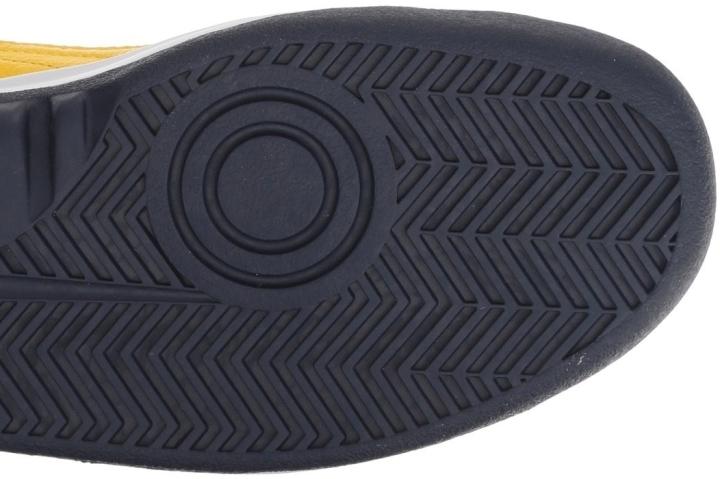 Since then, PUMA and its Leaping Cat logo have been ingrained into mainstream popularity. The brand's kicks are in demand by athletes and casual wearers alike. Among its classic offerings is the PUMA California, an O.G. sneaker that rose out of the tennis courts in 1983. It was worn by Argentinian grand slam champion Guillermo Vilas, helping it rise in popularity.
This PUMA lifestyle sneaker has since been updated and found its way from the court into the streets. It has a laidback style and an iconic silhouette that has been enshrined in sneaker history, lending the model a timeless touch.