Many marveled at the Propet Village Walker for its comfiness and ability to relieve foot, leg, and back discomfort. Its style, on the other hand, had mixed opinions among wearers. Its muscular construction did not sit well with some, while most were pleased that it went well with their work and everyday attire. In the end, the number of commendations this Propet footwear received dominated the complaints.
Pros
Alleviates pain
Versatile design
Snug rearfoot and roomy forefoot
Adequate ankle support
Accommodates custom orthotics
Impressive traction
Reasonably priced
Cons
Bulky
Insole durability issues
Insufficient breathability
Who should buy the Propet Village Walker
The Propet Village Walker is a men's walking shoe that delivers comfort and stability during everyday walks. It is made of durable materials like the full-grain leather upper with a plush interior for a snug yet comfortable fit. It might benefit you if:
You are a golden ager that a shoe comfortable right out of the box and could soothe pain in the lower extremities is what you need.

The convenience of having an all-in-one shoe perfect for casual, work, and even formal clothing is what you prefer.

You are looking for footwear that allows doctor-prescribed heel inserts for your foot condition.

A shoe with an A5500 code that helps wearers with diabetes through its reimbursement program is what you are after.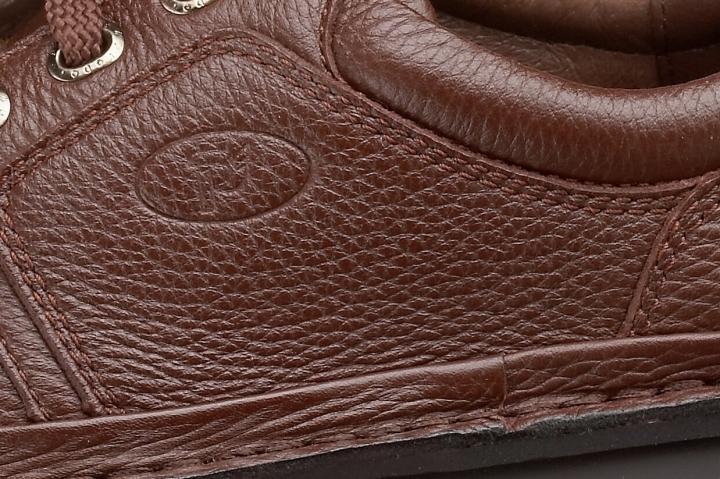 Grippy and long-lasting
A rubber outsole protects the bottom of the Propet Village Walker. It is durable and its tread pattern grips ground surfaces and provides sure-footedness.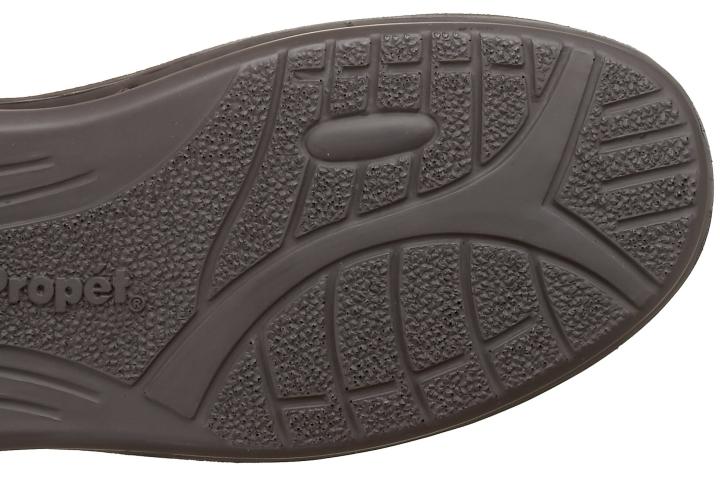 The outsole has a rocker shape that smoothly rolls from the heel to the toes while walking and also keeps the pressure off the toes while in a standing position.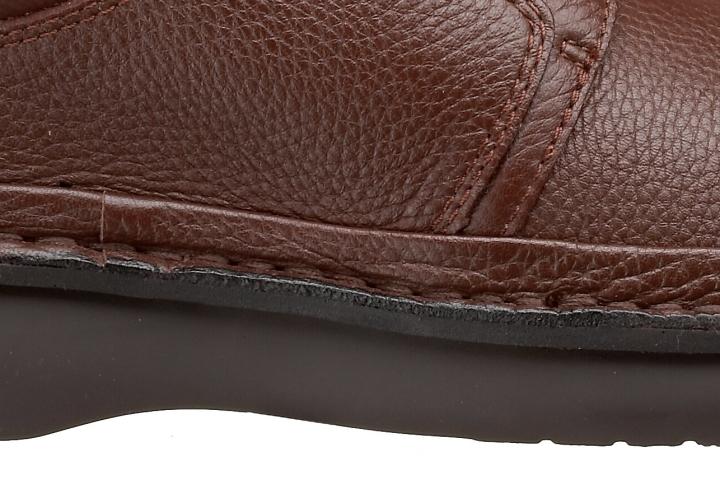 Stabilized platform
A lightweight EVA foam serves as the primary cushioning unit of the Propet Village Walker. It attenuates shock and its molded shape delivers stability.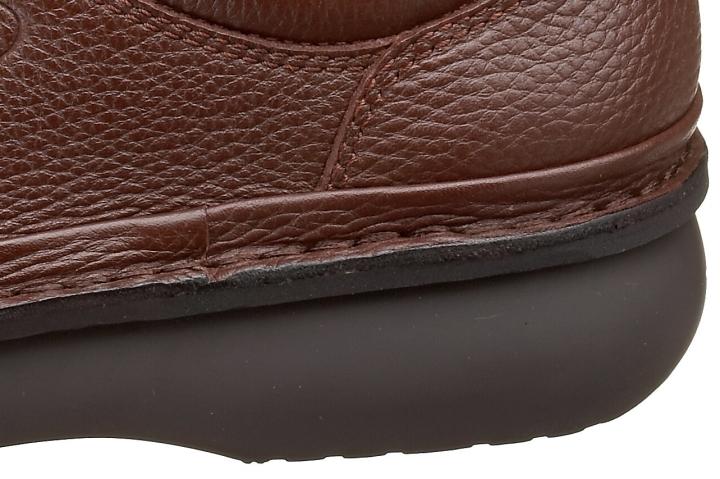 Underfoot comfort
Inside the footwear is a removable orthotic insert. This cushioning element provides arch support and follows the shape of the foot. It delivers full underfoot coverage and comfort.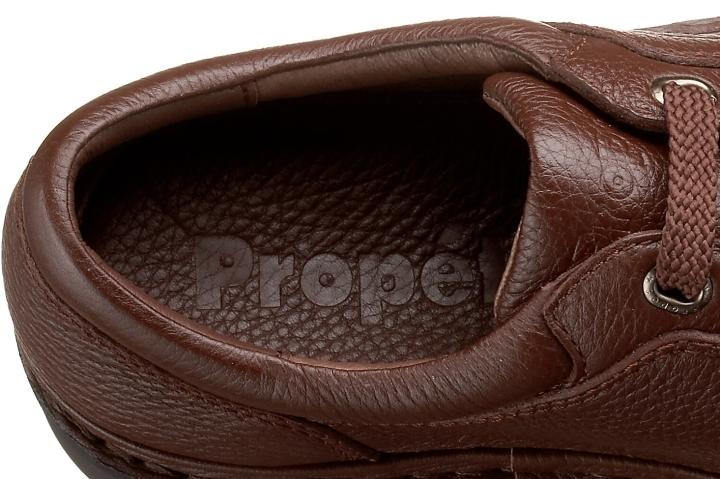 Leather for the upper
The Village Walker from Propet utilizes a full-grain leather. This supple material with tonal stitching provides wearers with a protective cover that still allows the foot to move. The rounded tip offers ample room for the toes to splay.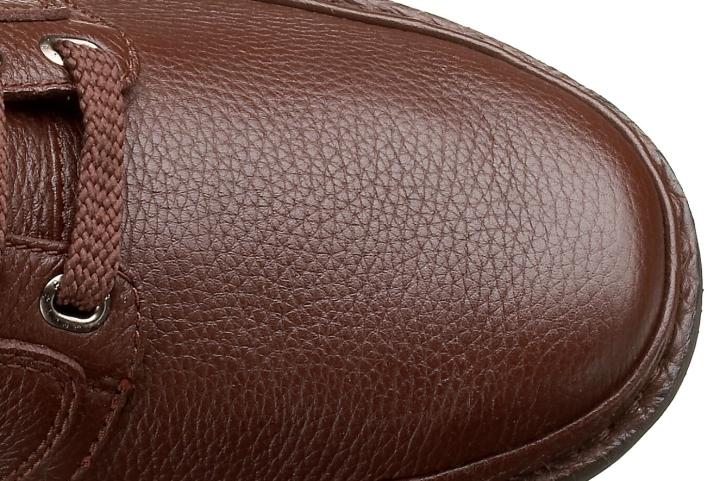 The trainer employs a three-eyelet lace-up closure, and it delivers a customized fit.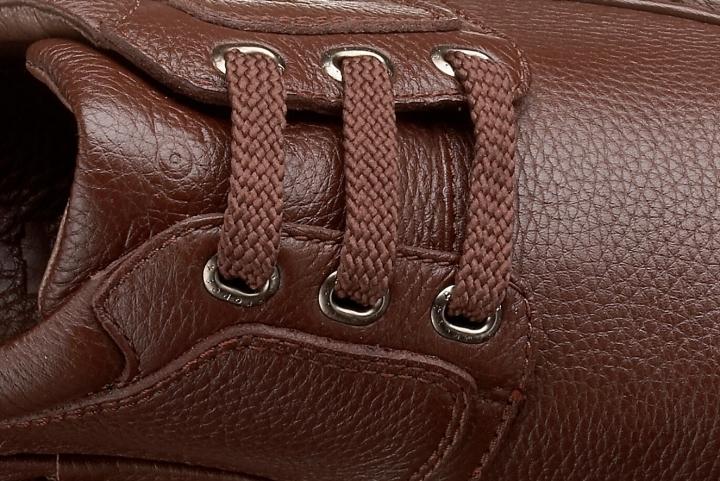 The Propet Village Walker's rearfoot section
Both padded tongue and collar enhance the fit and comfort. Inside the rear section are the extended heel counter and the contoured heel stabilizer. Both elements keep the rearfoot stable and provide long-term heel support.