Having gone above and beyond what many expected about its comfort, the Propet Stability Walker's steadiness, support, and quality build had also amazed several wearers. On the contrary, some buyers voiced their concerns about its inconsistent sizing and width. They also said that it was too stiff. Despite the issues, its reliability as a walking companion delighted most users.
Pros
Comfortable for extended periods
Excellent fit
Great stability
Exceptional ankle support
Accommodates heel inserts
Relieves pain in the lower extremities
Good quality build
Cons
Inconsistent sizing and fit
Causes chafing and blisters
Requires a break-in period
Durability issues
Who should buy the Propet Stability Walker
The Propet Stability Walker is a walking shoe crafted for men and women looking for a shoe that delivers extra support. Its many components and features ensure that it would bring reliable comfort and protection to its wearers. You will find this shoe beneficial if:
Work requires you to be on your feet over extended periods that a shoe that offers lasting comfort is what you need.

You suffer from some foot discomfort that a walker that accommodates custom orthotics and ankle-foot orthosis (AFO) braces is what you are after.

Plantar fasciitis and neuropathy had been a challenge to you that you need a pair that could relieve the pain.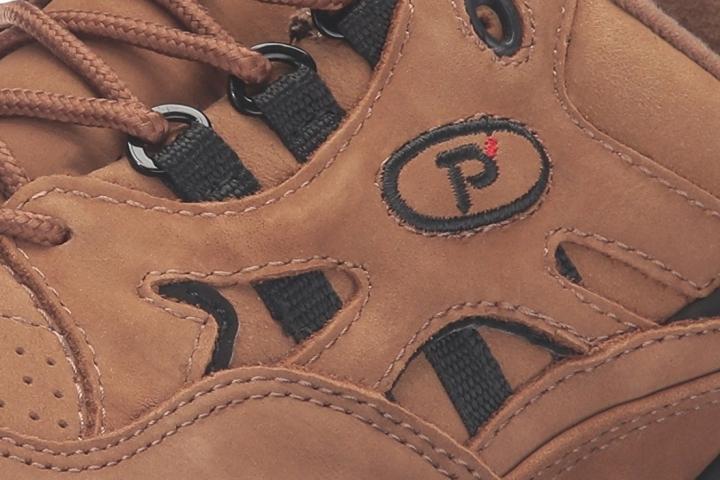 Slip-resistant outsole
The Propet Stability Walker uses a rubber outsole. This compound is durable and has been tested for its slip resistance.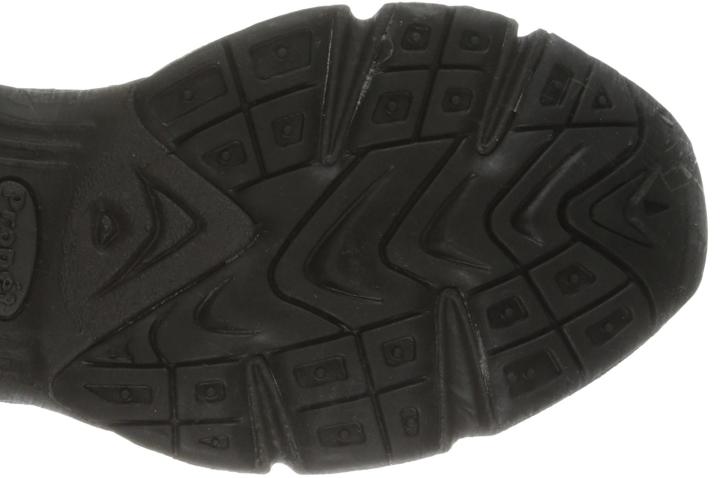 This model scored 0.92 when tested on a dry vinyl tile and 0.80 on a wet vinyl tile. The slip-resistant score ranges from 0.0 to 1.0, with the latter having extreme slip resistance.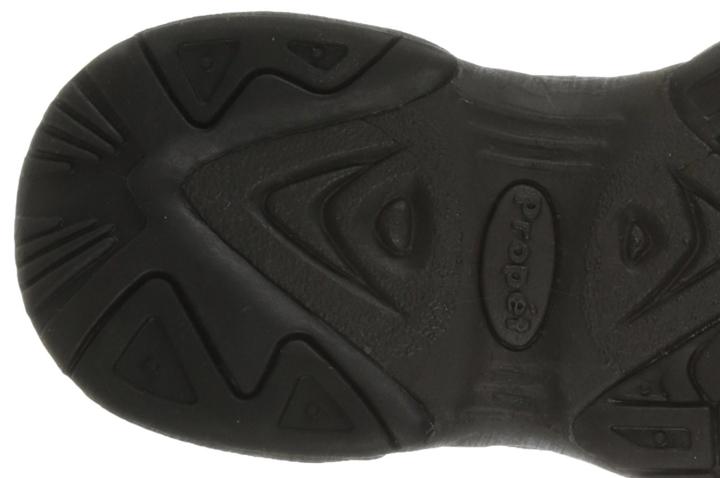 Cushioning for walkers
The midsole of the Propet Stability Walker is made of EVA foam. This cushioning unit is soft yet able to hold its shape and support the wearer while walking. It has a raised arch, preventing overpronation during the walking gait cycle.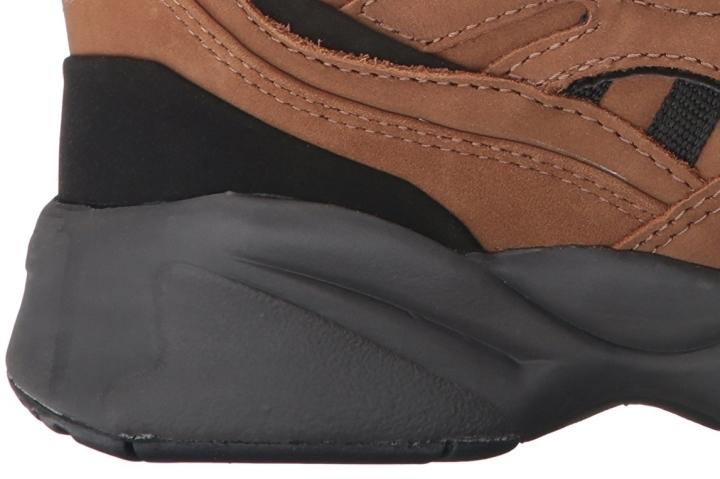 Heel inserts are welcome here
Inside the footgear is the PU insole. This component enhances the shock attenuation of the midsole with its gel heel pad and cushioning ridges. It is also removable, allowing owners to put in place custom orthotics if needed.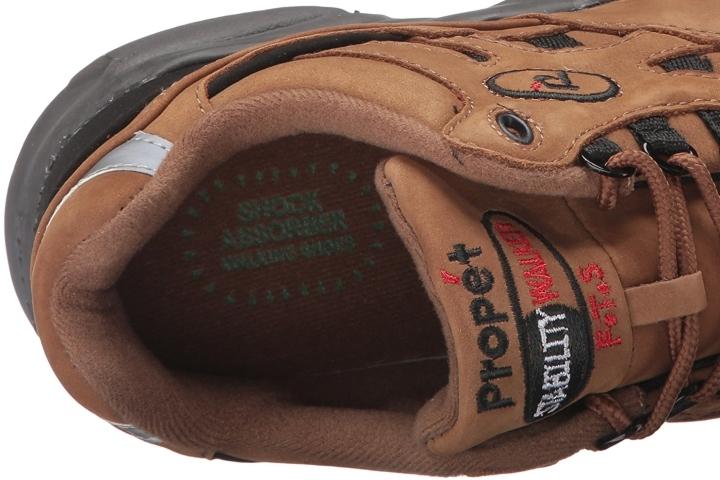 The Propet Stability Walker's upper
The Propet Stability Walker employs full-grain leather, suede, and nubuck for the upper, though the women's version is only available in leather and suede. All three materials aren't as soft and pliable as mesh, bit they still allow movement while offering sturdier support.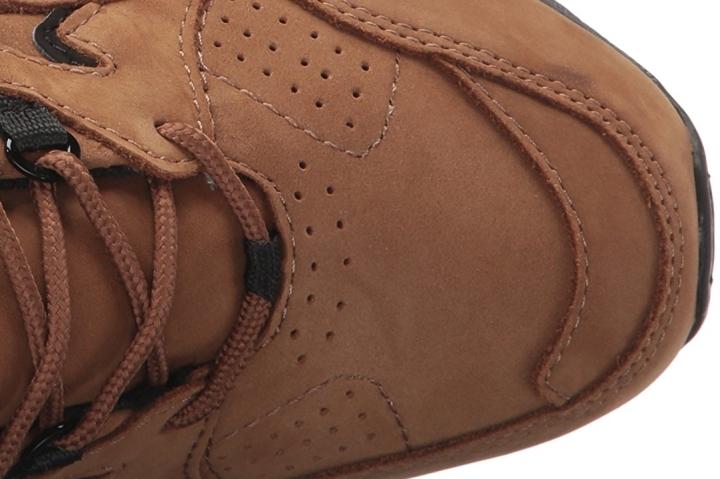 Great structure amplification
Furthermore, overlays of the same material are placed in high-abrasion areas. They amplify structure and durability. Perforations are also found on the vamp, except in suede variants. These vents help keep the inside of the shoe fresh.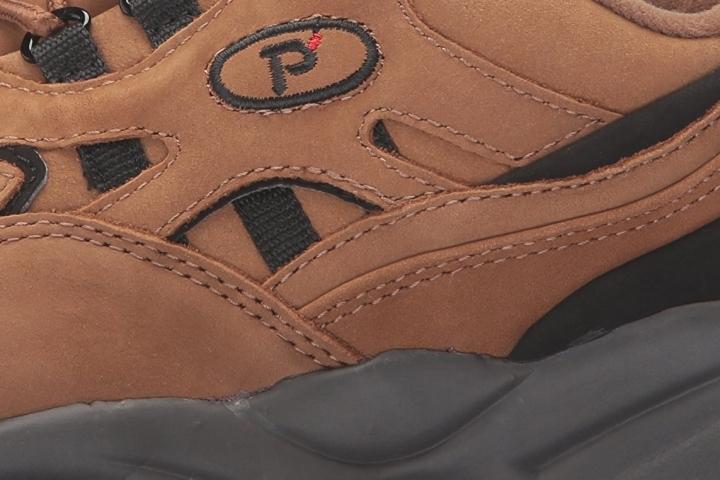 Speed up the adjustment
This trainer uses a speed lacing system. It has traditional eyelets at the top and bottom parts of the lace-up structure but the middle has metal loops that allow users to quickly thread laces through as well as facilitating faster fit adjustments.
Enriched collar against friction
Both the plush tongue and collar deliver a locked-down fit. The structures are also lined with a smooth Nylex fabric that reduces friction, successfullyy avoiding chafing in points of contact.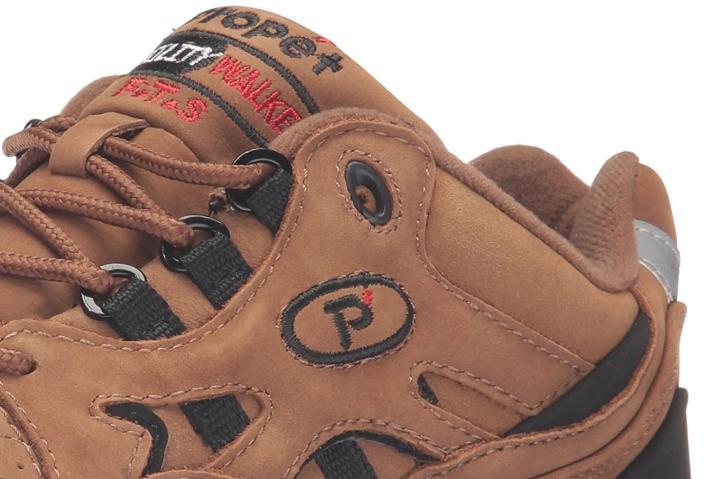 The Propet Stability Walker's rearfoot
At the rearfoot is a rigid heel counter. This component keeps the heel steady and prevents the foot from slipping out of the shoe while walking.