So lately, I've been very cautious and careful in selecting the right pair of running shoes for me.
I recently suffered from ITBS due to (2) reasons – Reason #1, Lack of Training (HAHA guilty as charged) and Reason #2, the running shoes I used for my half-marathon run.
A little stretching and rest got my ITBS settled down. However, finding the proper pair shoes was yet another challenge.
Luckily, a friend mentioned purchasing a new pair of shoes (ON-Cloud), he said it felt amazing and he had that extra spring. So here I am, with my own pair, trying to find out if it's really like "running on clouds".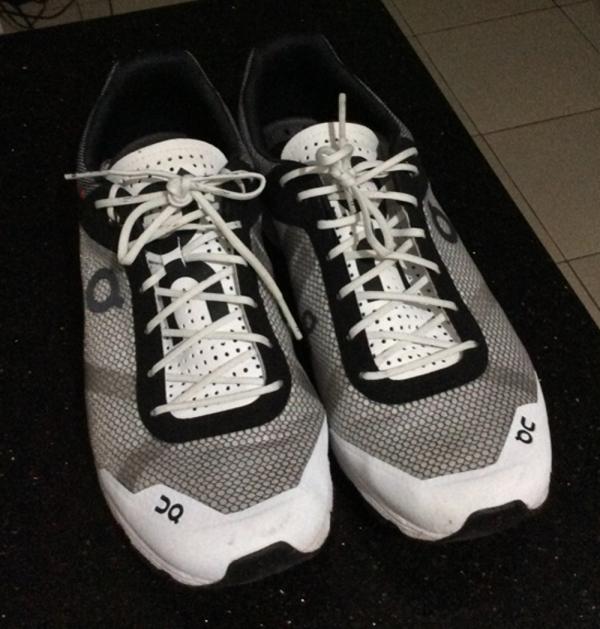 Colorway & Design
At first, the On Cloudrush looked like I was wearing a pair of golf shoes with the basic color of black & white. However, after actually wearing it with my running apparel, I must say the simple color-way kind of works with whatever you wear.
The Achilles & Collar Heel
This part actually varies based on the kind of socks you wear. I usually wear ankle socks, but I'm not totally against wearing mid & high socks.
During my initial run, I used a pair of ankle socks and had blisters starting on the back of my Achilles heel within the first 3km. A simple remedy for this was for me to switch to a higher length of socks.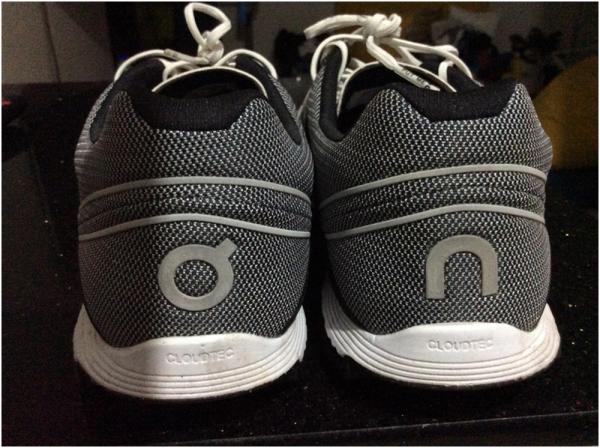 The Outer Sole
This was the so-called "Speedboard" or "Cloudtec' – this is where that spring comes into play. I must say, the product does not disappoint.
At first, I was skeptical and figured it might just be a placebo effect of marketing it as "running on clouds" but based on how it felt, I must say, running with these shoes felt pretty darn good.
It gave me an extra bounce during those uphill climbs and the cushioning was pretty good.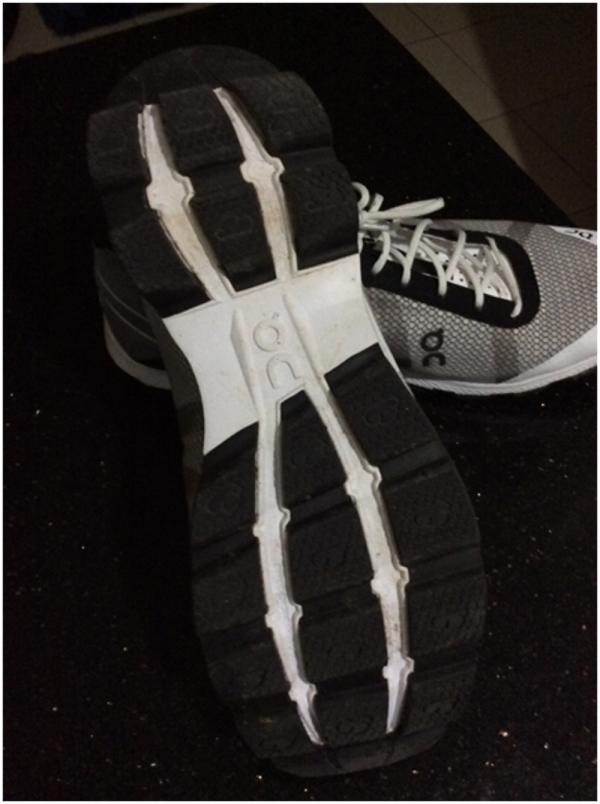 The Technology
So from the outsoles, it was these small multiple bumps that served key to that so-call "spring-like" bounce or effect.
My foot's landing felt good and well cushioned and my lift felt better than most.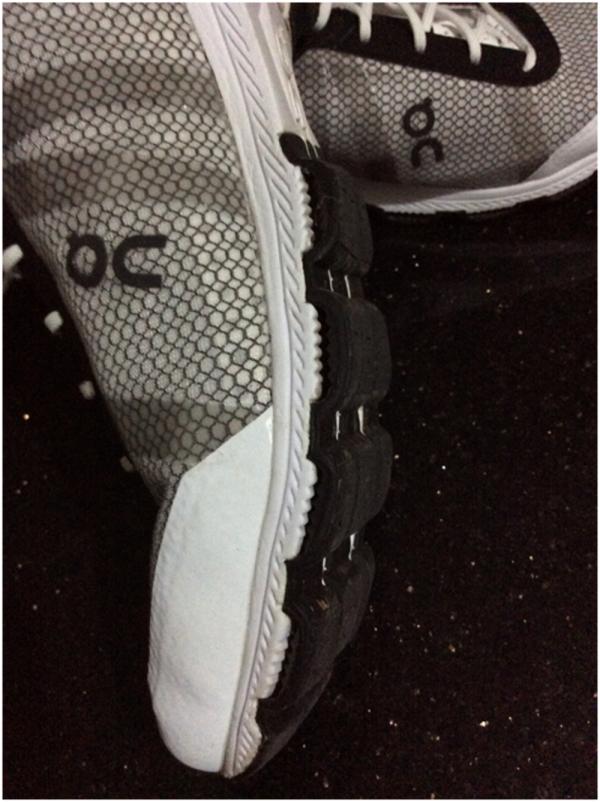 Pros
Design is pretty good & easy to pair with your running outfit
Light weight
CLOUDTEC – yes there's an extra bounce to it
Cushioning is great
Cons
Easily gets dirty ( Only 1 colorway for now)
Feels like there might be durability issues in the future
Must wear higher length of socks
For Triathlon races – the laces may become a problem
Price
Overall
I'd recommend purchasing the On Cloudrush if you had the budget. It's a good pair of running shoes and I've used it during one of my sprint events and it did not disappoint.
I love the shoes and I'm definitely a fan ON Running shoes after my experience with the Cloudrush.