If you do not care about budget and you are looking for a super stylish and performing lightweight boot for your hikes, this shoe is made for you. I would not recommend them for pure backpackers who plan to go for huge journeys through very long trails or crossings, which will take more than 2-3 days. You'd better opt for a more traditional hiking boot with much more overall support to help you carry heavier loads on your back.
Pros
Waterproof
Light
Comfortable
Great traction
Protective design
Looks good
On Cloudrock Waterproof review
On Cloudrock Waterproof is a lightweight speed hiking/fastpacking boot, somewhere in between a trail running shoe and a hiking boot, which is going to be used with minimal equipment.
The boot is about 30% lighter than a traditional hiking boot, but still able to provide the right support to get through most technical terrains.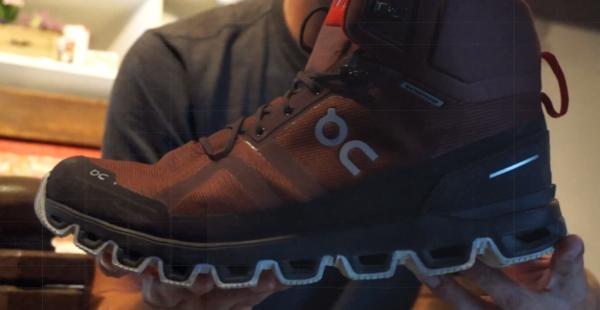 ON Running has mainly focused on the design and performance of this shoe.
It is visually impressive and very good-looking from first sight. Even when you'll look into the detail (as for every ON Running shoe I've used so far), you'll notice that the shoe is perfectly refined from every angle.
What I've noticed on their older shoes is the nice construction tends to get damaged quite quickly. But so far, after more than 50 miles of usage on all kinds of terrains, the shoe is intact.

The
On Cloudrock Waterproof performs great
Their fancy good looking made me first think of a perfect boot for hipster hiker/backpackers who put a lot of attention on the style of their equipment to ensure the best pictures for Instagram.
But no, this shoe isn't only about style. Performance is the other big factor.
I've made my longest hike with them on a 20 mile with more than 8000 feet of elevation in 7 hours on the toughest Swiss mountain trails, and my feet felt great after it — no blisters, no pain... just great.
The Cloudtec technology sole is simply amazing
The pods that provide air cushioning in between the midsole and outsole ensure incredibly comfortable support even after several hours on trails.
In addition, this technology is not only providing cushioning, but also a lot of traction on the ground since the pods are working not only vertically but also horizontally.
What I usually disliked about this Cloudtec technology on other shoes is the "stone suction" issue. Stones and mud tend to get stuck into the sole easily and quickly, which is annoying.
But this problem did not seem to appear with this boot, so this is a great improvement by ON.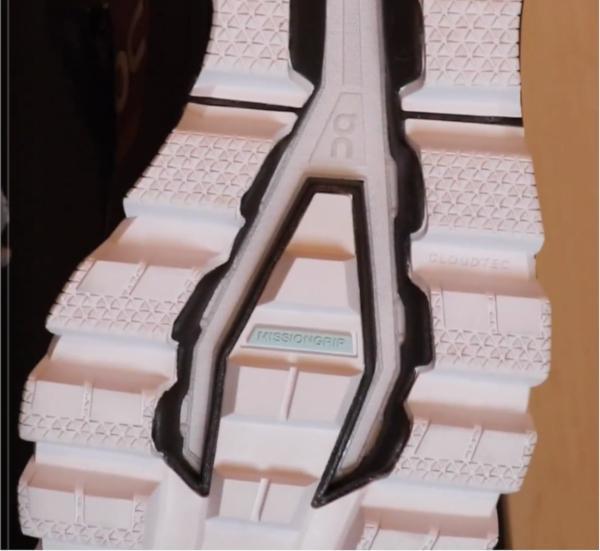 The Cloudrock Waterproof grips well
The Missiongrip outsole works very well on every kind of surface. It might be just a little slippery on flat & wet rocks, but so far, apart from the ones using Vibram megagrip outsoles, I have not found any shoe being able to stick on this kind of surface.
The midsole is made from a resistant hard plate that will protect your feet from every kind of sharp stone which might slip into the pods, especially while running downhill preventing every kind of pain.
The inner sole is removable, which makes it easier to clean and dry your boots. Plus it has some extra cushioning on the heels which will help a lot to prevent pain, especially on the last downhills when your feet are sore.
A multi-layered protection wraps the lower part of your foot from heel to toe with some extra reinforcement on the toe tip and heel counter which really allows you to run and tackle into rocky trails with no concerns.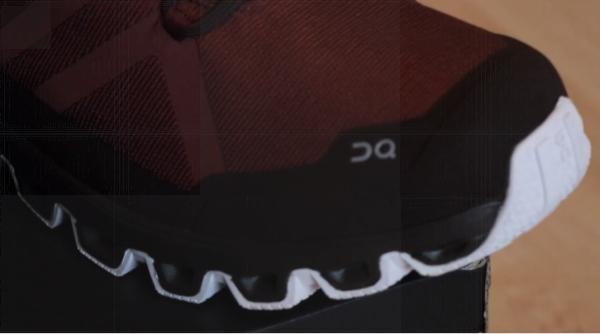 The upper sole is soft and comfy and 100% waterproof. I've tested them by putting my feet directly into a river for more than a minute and not a single drop of water came on my socks.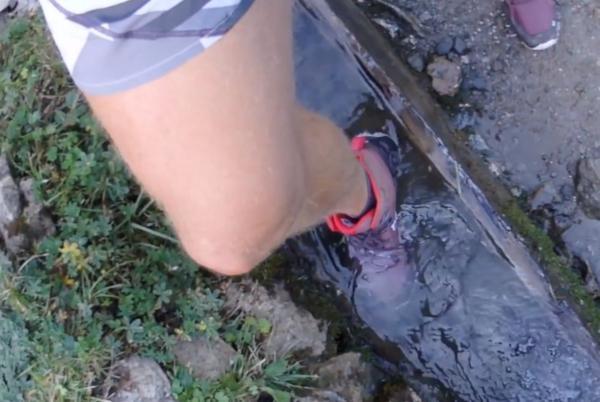 The ankle support works well
Since it is a speed hiking boot, it has nothing to do with the firm support you might be used to have on a traditional boot. You'll have much more freedom of movement but with still a little help to prevent twisted ankles.
Another thing you'll notice is how easy they are to slip on. An unusual but lovely feeling for a hiking boot.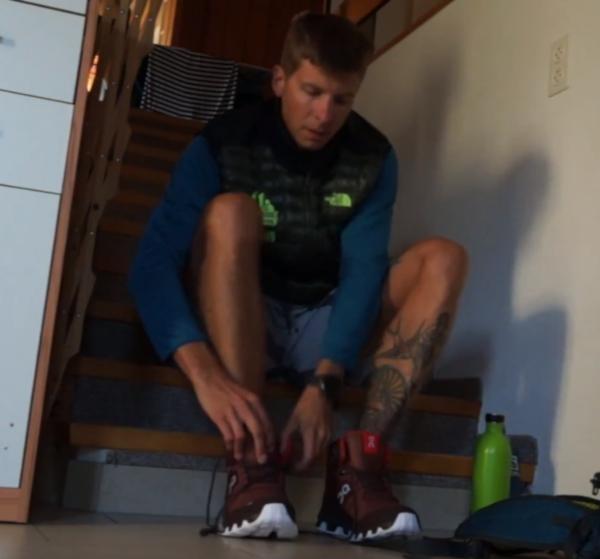 The laces are too thin
Shoe lacing is maybe one of the few things that still need some improvement.
The feet are very well tightened but the laces are way too thin. Considering this is a waterproof boot that will be used even in the worst weather conditions, probably with hand gloves, they will be difficult to use.
On Cloudrock Waterproof is insanely expensive
The other negative thing about this boot is the price. More than 220 dollars is very expensive!
Other competitor's alternatives with the same specs. (e.g. Hoka Speedgoat Mid WP, or Adidas Terrex Fast Mid GTX) are about 30 to 40% cheaper.