The On Cloud Monochrome is an extremely lightweight, easy-to-slip-on shoe for daily wear and traveling. Attracting buyers with its vivid colorways at first, the shoe reveals its amazing support that keeps them on their feet for long hours and even relieves the pain from some foot conditions. No wonder people have purchased multiple pairs of this On Cloud.
Pros
Super lightweight
Supportive for all-day wear
Easy on-and-off
Breathable
Can fit orthotics
Attractive color options
Recycled materials (15%)
Cons
Causes blisters for some
Sole catches pebbles
Who should buy the On Cloud Monochrome
This active lifestyle and walking shoe from On is an excellent option if you are after the following:
a light and airy summer shoe that feels barely there;
an easy-to-slip-on and dash-out-the-door kind of shoe;
a perfect pair for traveling and airports (light, packable, easy on-and-off);
a more affordable On Cloud shoe: the average price of On Cloud shoes is $167, so the asking price of $130 makes the Monochrome a good deal.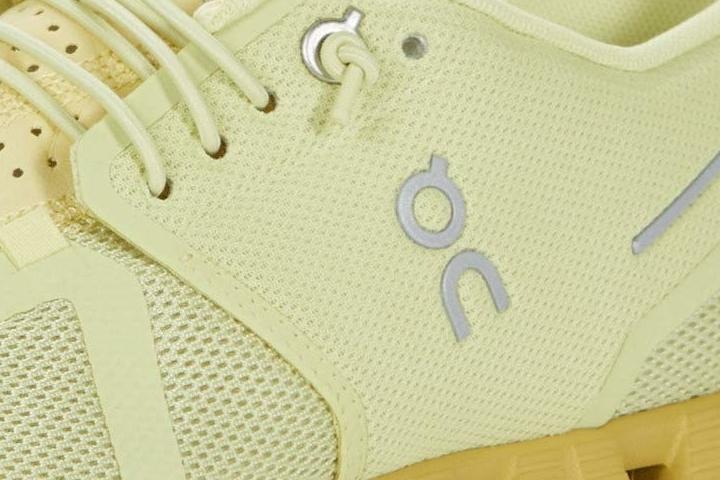 Who should not buy this shoe
If you really like the style but need to be able to adjust the fit with regular laces, try the On Cloud 5. It is very similar to the Monochrome but comes with a pair of shoestrings that can replace the speed laces.
And if you want an On Cloud shoe that can also handle light runs and home workouts, consider the On Cloud X Shift.
Go half a size up and enjoy yourself
The brand recommends going half a size up from your regular size in running shoes or sneakers. This is backed up by the reviewers' feedback as well. Those who tried the On Cloud Monochrome in their normal size found the fit too narrow.
Generally, the wearers have been pleased with the shoe's fit straight from the box. One of them even commented that it's "the best fitting athletic shoe" he's ever had. Some also mentioned that the shoe is equally comfortable with and without socks.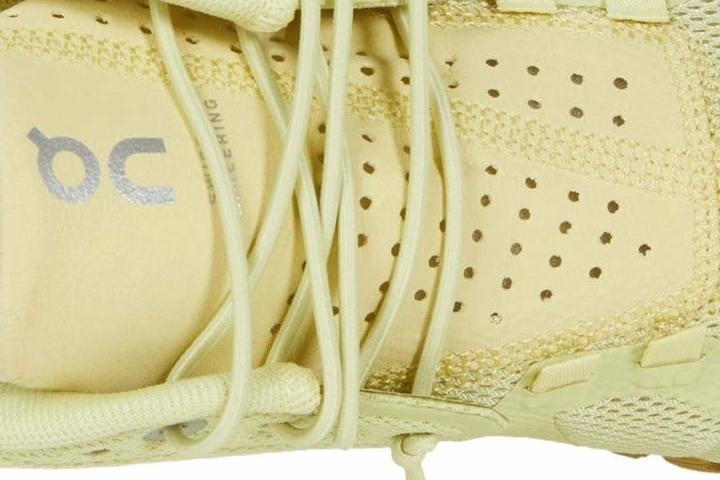 Most people needed no break-in period to feel comfortable in the shoe but a few did experience some rubbing and blistering for the first few days.
For those using custom orthotics, this On Cloud is reported to accommodate inserts nicely.
Slip in and out with ease
The shoe's speed lacing system has been highly praised by the wearers as there is no need to tie the shoestrings. One lady even said: "I just love that I can slip them on and they're ready to go." Those having a hard time bending over are reported to appreciate the no-tie setup.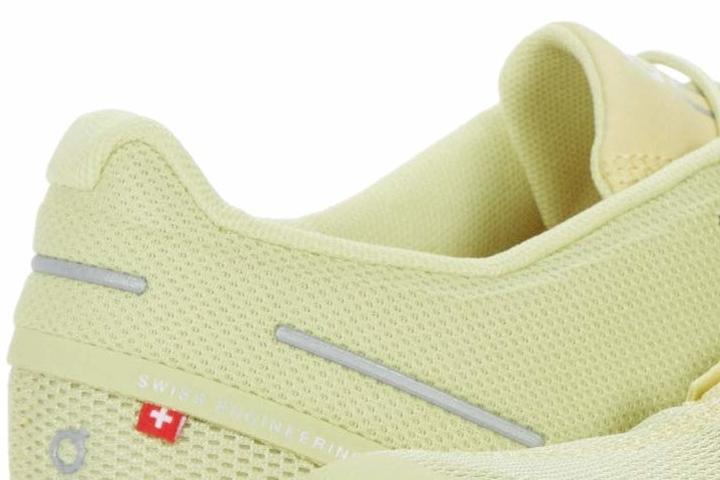 On Cloud Monochrome keeps you supported for hours
The Monochrome has become a real lifesaver for those who spend an entire day on their feet. Whether it's for running errands, going sightseeing, or clocking up 10000 steps. Many satisfied wearers include doctors and nurses as well:
a dentist who spends over 8 hours in his office says that this is the only sneaker he can wear that does not make his feet hurt at the end of the day;
an ER doctor who is constantly on her feet says that it feels like "walking on a soft mat all day;"
a nurse who works 12-hour shifts calls it "fantastic."
But there is more. This On Cloud shoe is also praised by people with various foot issues: shin splints, chronic pain from trauma, bunions, plantar fasciitis, neuroma, bone spurs, heel spurs, corns, and sciatica pain. The happy wearers report being able to wear the shoe for long periods of time without aggravating their conditions: "best shoes for my aching feet," "one of the few shoes I can put on and walk for miles," "pain seems to subside after I started wearing these shoes."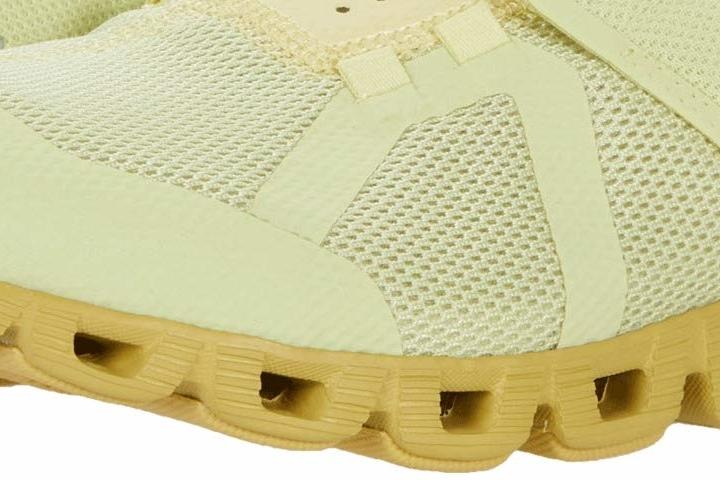 Light as a feather
It is so easy to forget that you are wearing a pair of On Cloud Monochrome! Nearly every reviewer has highlighted this characteristic of the shoe.
By looking at the numbers, this feeling is totally justified. Weighing 8.2 oz / 231 g, the trainer is on the lighter end of On Cloud shoes (average weight: 9.9 oz / 280 g). And what's more, It is also 90(!) grams lighter than the average of walking shoes on the market today.
Great shoe for warmer months
The mesh upper on the Monochrome offers great airflow based on the general users' feedback. They agree that it is a perfect option for warm summer days.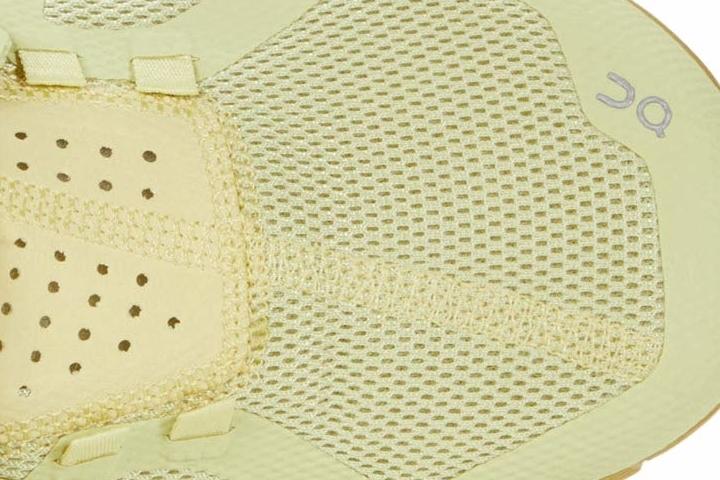 Catches pebbles like all On Clouds
Maybe someday, the brand can do something about it. But for now, the deep flex grooves of the On Cloud Monochrome, or any other On shoe for that matter, still catch sticks and stones too easily.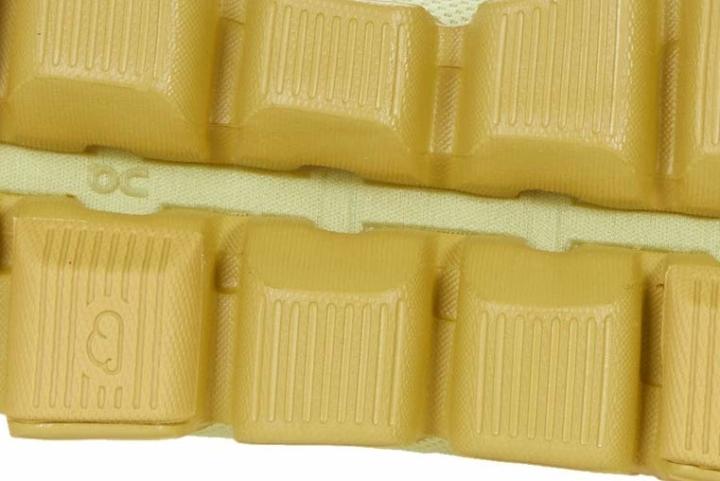 You are choosing sustainability buying the On Cloud Monochrome
The total percentage of recycled content in the shoe is 15%. Most of it is concentrated in the shoe's upper, making up 50% of the fabric.
And just in case you're wondering, the On Cloud 5 is an even more eco-friendly offering from the brand, containing 44% of recycled materials.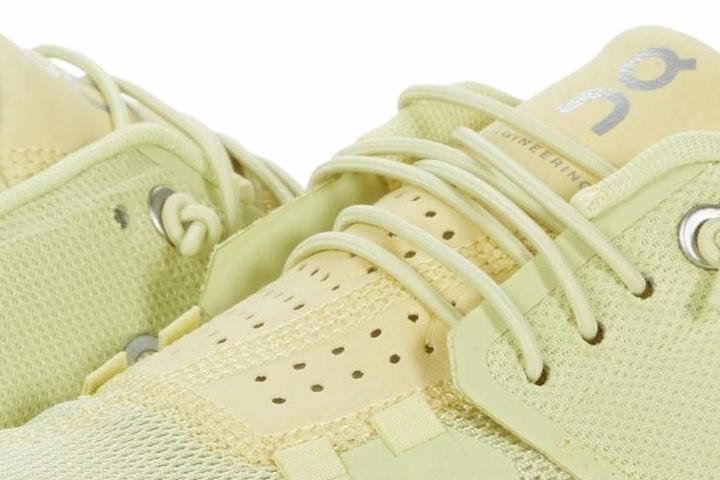 Beautiful design with attractive color options
"Amazing colors to choose from," "obsessed with the color," - these are some of the reactions towards the shoe's monochromatic yet vivid colorways. Dijon, Mulberry, Sea, Rose, among others received a warm welcome from the buyers. As one of them says, "unusual color was exactly what I was looking for."
Overall, this On Cloud is perceived as a gorgeous shoe and an "attention grabber." Multiple wearers commented on receiving plenty of compliments while wearing it. A person who loves traveling in the Monochrome loves that it "[doesn't] scream "tourist"…like most running shoes."
One lady shared that she loves "how narrow they look on [her] feet," while another wearer notes that it looks "more like a shoe on your foot" and less like a runner or tennis shoe.