A slick high-top for cooler weather, the On Cloud Hi Waterproof keeps the foot dry and warm. This Swiss-quality shoe is 100% waterproof and can withstand rainy, slushy, and even snowy conditions. It fits snugly but is very supportive with its ankle-high collar.
Pros
Perfect waterproofing
Keeps the foot warm
Secure lockdown
Quick lacing
Quality-made
Protective
Good-looking
Cons
Tight and stiff
Lacks traction
Who should buy the On Cloud Hi Waterproof
The Hi Waterproof walking shoe from On is a reliable option if you are looking for the following:
a 100% waterproof shoe for rainy weather
a shoe that is effective in keeping the foot warm
an ankle-high collar that offers extra support
a shoe with a quick and no-fuss lacing system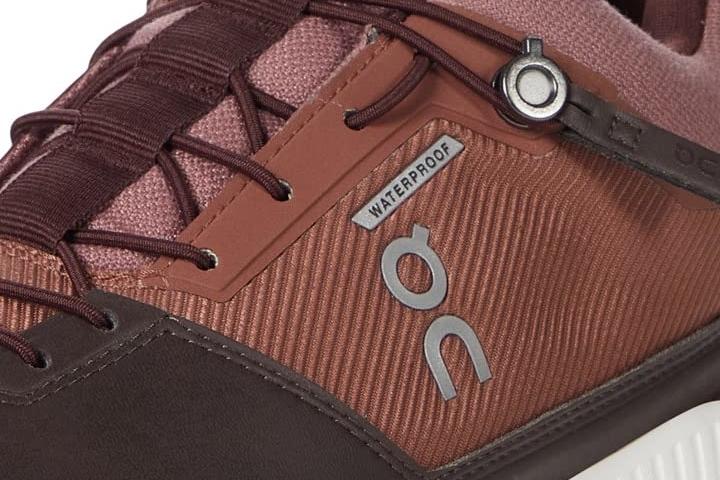 Who should NOT buy the shoe
If you need a waterproof shoe but would rather go with a low-top profile, get the On Cloud 5 Waterproof. For those who want a waterproof high-top with style, try Vans Sk8-Hi MTE-2.
Waterproof and warm: that's what makes the shoe stand out
A great number of the Cloud Hi Waterproof wearers extensively praise the shoe's waterproofing capacity. They claim it to be 100% waterproof, having tested the shoe in demanding conditions. Some of the cases include a golf caddie who walks wet courses all day long, a course worker at the Kentucky Special Olympics winter games, as well as dozens of people who need a shoe for English autumns and the so-often rainy days of the US West Coast. Here is what they say:
"Stood on the snow for a few hours. My feet never got cold."
"I can wear them when it's muddy or raining and my feet stay dry"
P.S. For those concerned about the leather material in the forefoot, it is vegan.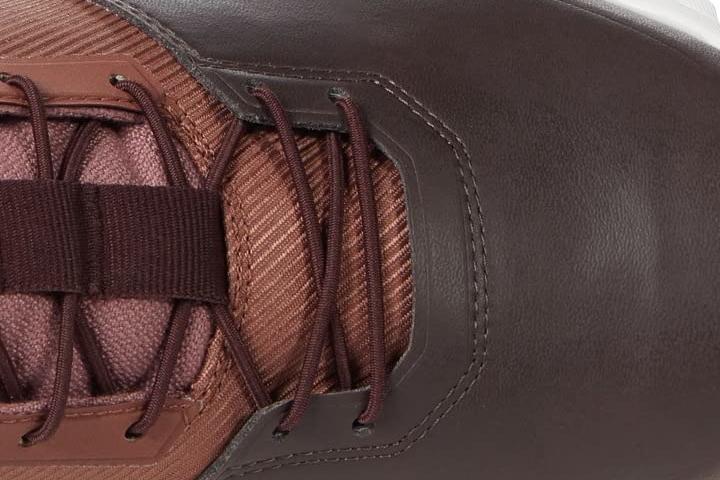 On Cloud Hi Waterproof is a snug one: get a size up
More than a few reviewers complained about the overly tight fit of the shoe. Some say it's because of the laces, and others complain about the stiff collar. At the same time, a few people claim that the shoe fits perfectly after a couple of days of breaking it in.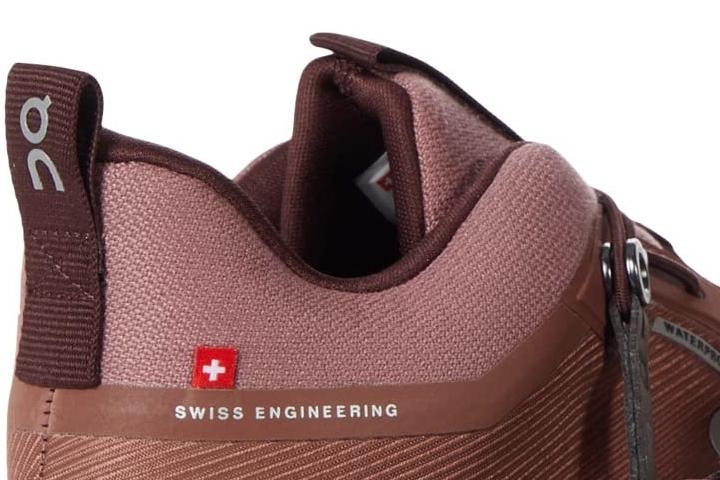 The brand itself recommends going one US size up from your regular shoe size for all of its waterproof models.
Also, if this is your first On Cloud shoe, we recommend checking the brand's size chart first to increase your chances of ordering the right size.
Convenient LoopLock lacing
This speed lacing feature really helps many people save time on the on-and-off. It also allows adjusting the fit much quicker compared to the regular laces.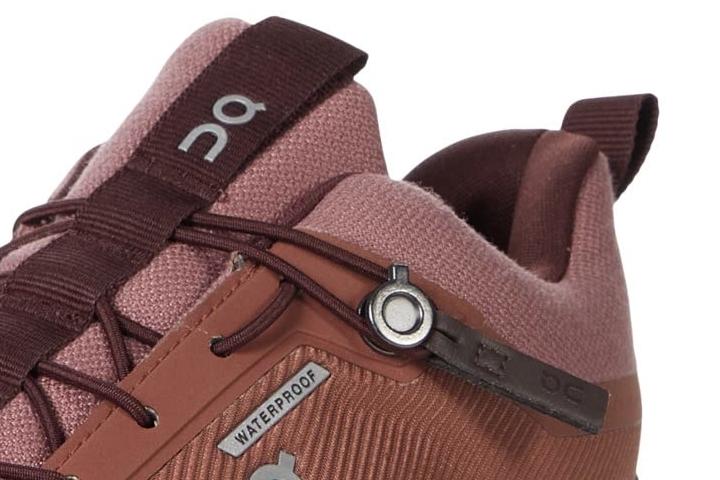 Generally comfortable but the collar rubs
While most people have no issues with the shoe's overall comfort, there is still a significant number of wearers who had issues with the high-top. "It will wreak havoc on your tibialis and shins," reports one of the reviewers. Others share similar complaints about the stiff collar hurting and rubbing their ankles.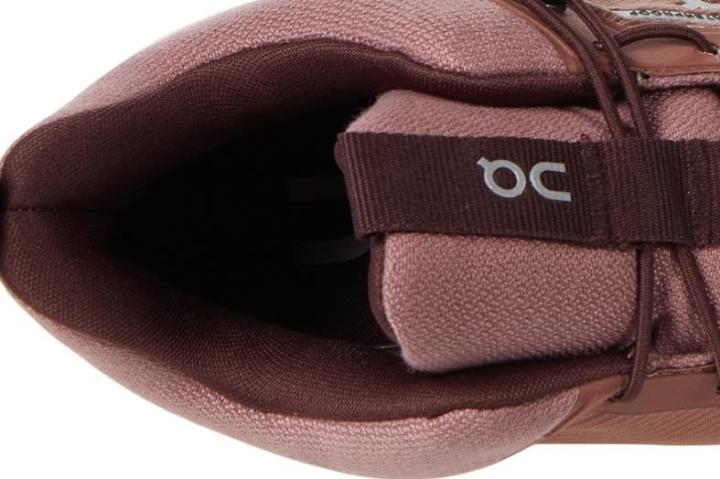 Lack of grip on slippery surfaces ruins the experience
Unfortunately for a waterproof shoe, the Cloud Hi WP turns out to be slippery when wet! The disappointed wearers say:
"very slippery in the city, especially on metal bridges, crossings, etc"
"grip is not great when I am walking on a slightly frozen pavement"
Being a waterproof shoe, this can be a deal-breaker.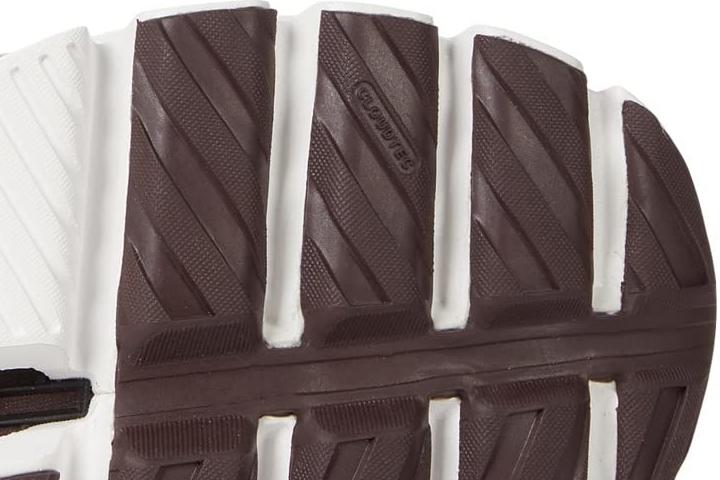 Swiss quality that stands firm against…the chainsaw
One of the shoe's owners was impressed with its level of protection. He was using an electric chainsaw and damaged the shoe but his foot remained safe!