OluKai Laeahi Li Ili is a leather walking shoe that doesn't leave you choosing between style and comfort. Its supple upper and cozy interiors create an enjoyable step-in feel while the visuals let you fit into various scenarios, casual or formal. It is also amazingly convenient with its drop-in heel which turns the shoe into a slip-on within seconds.
Pros
Sleek leather style
Collapsible heel
Comfortable in-shoe feel
Well-made
Worth the money
Comes with a warranty
Feels light on the foot
Cons
Makes squeaky sounds
Lacks breathability
Who should buy the OluKai Laeahi Li Ili
There are many reasons to choose this walking shoe from OluKai:
a beautiful fusion of a formal leather silhouette and a laid-back beach kick
turns into a slipper (hello, drop-in-heel!)
a premium-looking and -feeling sneaker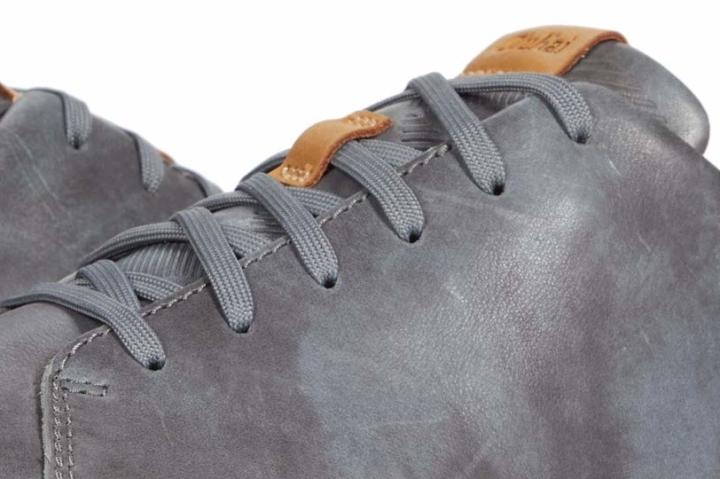 Who should not buy this shoe
You may want to look elsewhere if you hate squeaky shoes. It is a common problem for most leather footwear and it is unfortunately present in the Laeahi Li Ili. Consider the Nohea Moku or the Alapa Li - both shoes with synthetic mesh uppers from OluKai.
Fit can be tricky, so check with the size chart
Most wearers report that the Laeahi Li Ili runs true to size and fits well. However, opinions split when it comes to the toebox. A number of people with wider-than-average feet claim that there is enough room for their toes and no pinching. One of them says that it is "a little on the wider side of average, but not a wide shoe." On the other hand, there have been complaints that the forefoot is a bit tight and narrow for an E-Wide foot.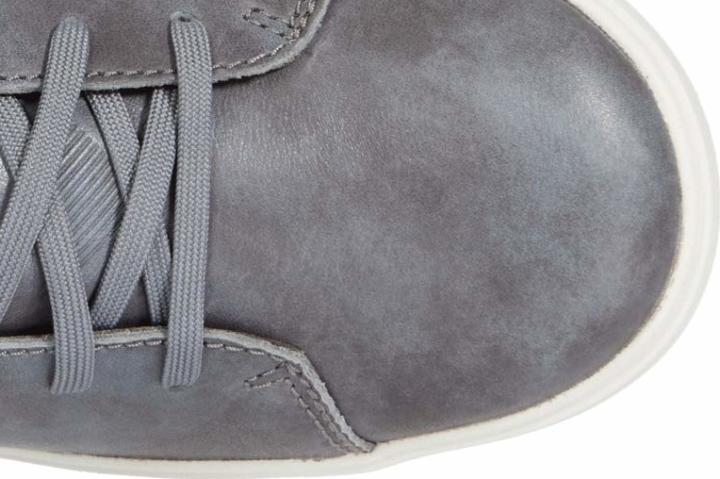 The same goes for the need for a break-in period. Some reviewers felt comfortable straight from the box and even mentioned that it "felt like [they] had been wearing them for months." Others warn that this OluKai is a little stiff at first and you might experience soreness within the first few days.
To help you feel more confident when ordering a pair of Laeahi Li Ili, we recommend checking out OluKai's size chart first.
Easy shoe-into-slipper transformation
"Kick the backs down and turn them into slip-ons!" People love OluKai shoes for their Drop-In-Heel feature and the Laeahi Li Ili is no exception. This added convenience is especially appreciated by travelers who need easy on-and-off for airport screening and flights.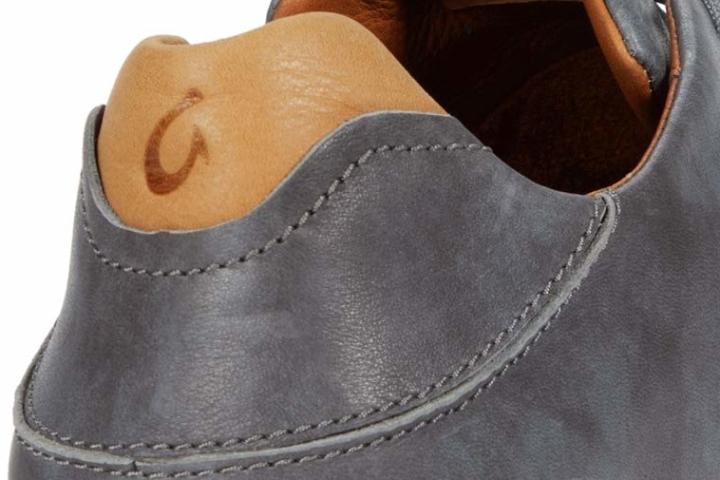 Senior wearers who have trouble bending over and tying the laces have also ordered the shoe for that reason.
Keep your feet rested inside the Laeahi Li Ilii
The shoe received lots of praise for its slipper-like comfort. Those who have worn it for a while (200+ miles for some!) report that it gets even more comfortable with use. A person who owns "tons of extremely comfortable Cole Haan sneakers" says that he wears this OluKai more than any other shoe.
The soft leather upper with microfiber in-shoe lining is described by a fan as "buttery-soft" out of the box. It even felt comfortable for those who wore the shoe without socks.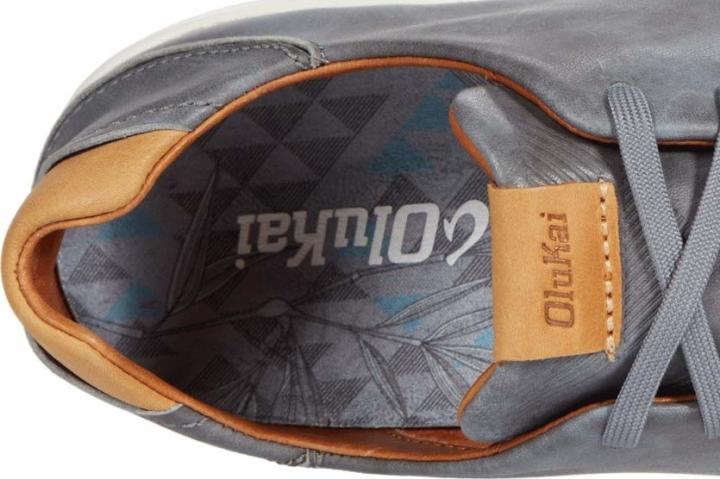 Underfoot support is provided by the cushy insole on top of a thick EVA midsole. The latter has been compared to Vans ComfyCush by one of the reviewers. Someone with a bad foot neuroma was happy that it felt like walking on clouds.
Guaranteed quality for the money
Here is what the wearers generally think of the shoe's quality and craftsmanship:
"substantial build"
"pricey but you get what you pay for"
"you can literally feel how well made they are"
This premium-level walking shoe is sure to please those looking for a pair that looks and feels on par with its higher price tag.
Unfortunately, a few people did run into trouble with the rubber outsole peeling off the bottom. Luckily, the shoe comes with a warranty, so they were able to order a new pair of OluKai Laeahi Li Ili.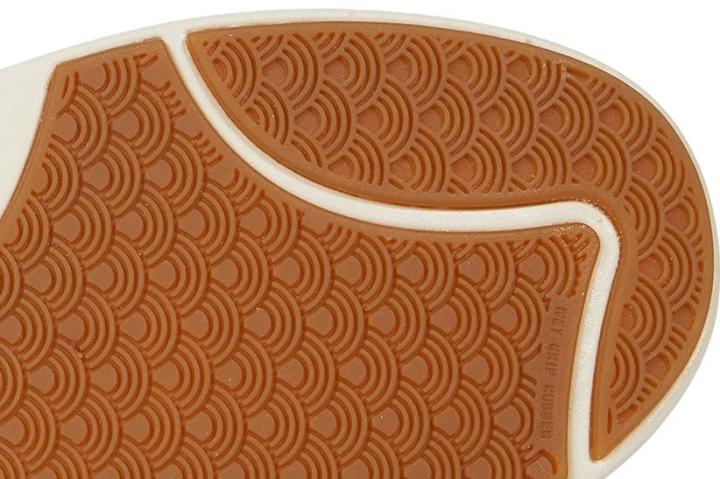 This OluKai shoe squeaks
Quite a few people complained that the Laeahi Li Ili produces a squeaky sound when walking. For some, it was "a little bit" and "here and there," while for others it became a real deal-breaker. One person was embarrassed about sounding "like a duck" when he had to walk somewhere quiet: "no sneaking around in these sneakers."
On a lighter note, a few people were able to find a solution. Examples include a bottle of Bick 4 leather conditioner as well as lightly scoring the outer edge of the tongue and underside of the shoe with an Emory board.
Not a breathable one
Based on the general users' feedback, the ventilation is lacking in the OluKai Laeahi Li Ili. So, this shoe cannot be recommended for a warm summer day. As one buyer described it, "my feet sweat like an Italian pizza chef in Naples during the feast of Saint Paul."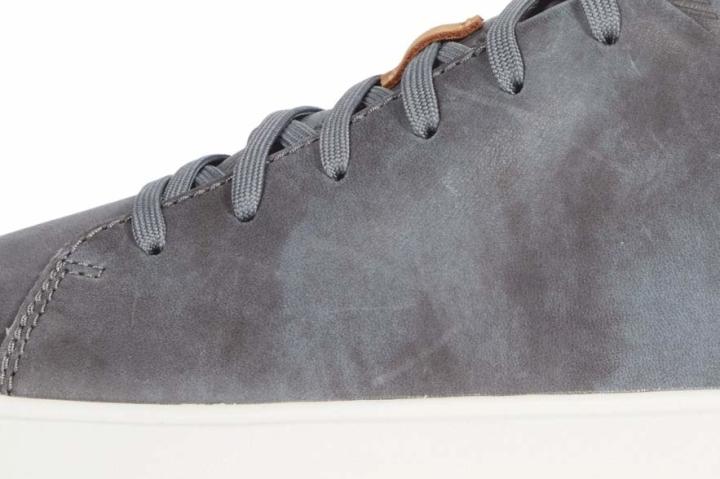 Laeahi Li Ili feels like it's not there
More than a few wearers have taken note of how light this OluKai shoe is on the foot. Some of the comparisons include "like walking barefoot" and "like walking on a magic carpet."
Level up your style with this OluKai
"Elevated my footwear game into a new stratosphere," says one of the happy wearers. They all seem to agree that the Laeahi Li Ili is so elegant, clean, and beautifully crafted and yet remains "a comfy kick-around shoe."
Its versatility is one of the main reasons why gentlemen love this silhouette so much. You can dress it up to fit into a formal event or dress it down for a more relaxed Hawaiian vibe. If you plan to wear it for work, it can match a wide variety of office environments. The charcoal colorway has been especially popular with buyers.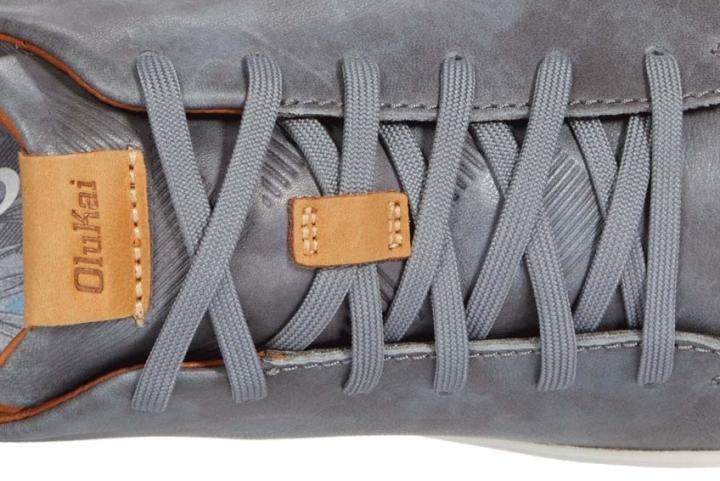 A lot of men report receiving compliments all the time while wearing the shoe. One of them also claims it to be the "greatest leather shoes I've had since Stan Smith back in the '70s."