The Northside Apex Lite Waterproof delivers satisfying comfort and efficient waterproofing. It also received positive feedback with its virtually non-existent break-in period. Conversely, it was criticized for having weak lacing hardware and for weighing a ton. With the reported mishaps, this mid-performing footgear leaves Northside with a couple of items to work on. It, however, still offers enough reasons to entice interested buyers in giving it a try.
Pros
Effective waterproofing
All-day comfort
Short break-in period
Great fitting
Runs true to size
Cons
Flimsy lacing hooks
Stiff right out of the box
Hefty weight
Who should buy the Northside Apex Lite Waterproof
This true-to-size ankle-high hiking boot, Northside Apex Lite Waterproof was able to impress those who love the outdoors. It is a solid option if you:
Prefer a hiking boot that provides water and trail protection.
Prefer a hiking boot that provides underfoot comfort and surface traction.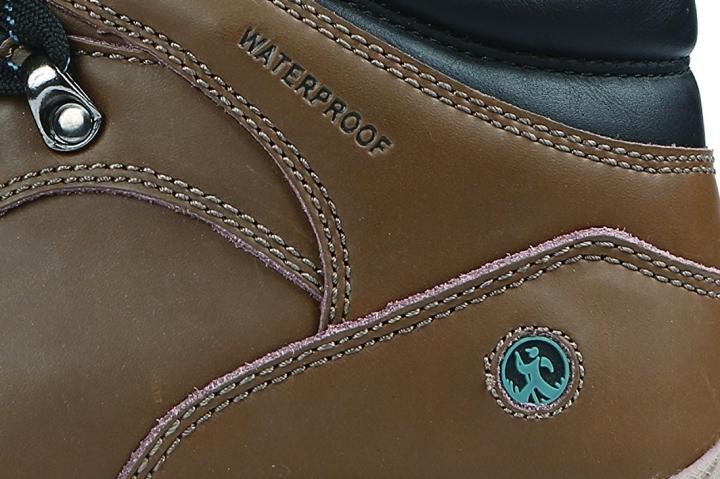 Updates to :name
The Northside Apex Lite Waterproof is a boot that keeps hikers on the move amid the challenges of the outdoors. Its leather upper has a waterproof seam-sealed construction which provides optimal trail protection.
A compression-molded ethylene-vinyl acetate (EVA) midsole and a removable footbed amplify underfoot comfort. Providing surface traction is the boot's rubber outsole.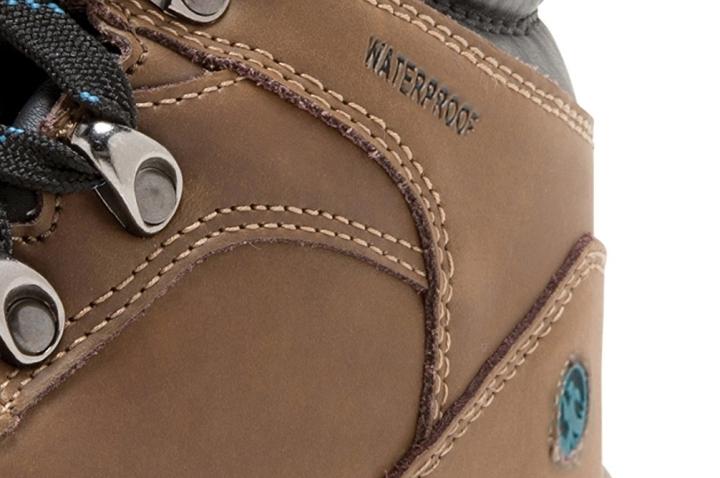 Size and fit
The Northside Apex Lite Waterproof is a women's-only hiking boot. It is available in regular sizes and medium (B) width. Generally, it runs true to size. Its customizable lace-up closure grants a snug fit.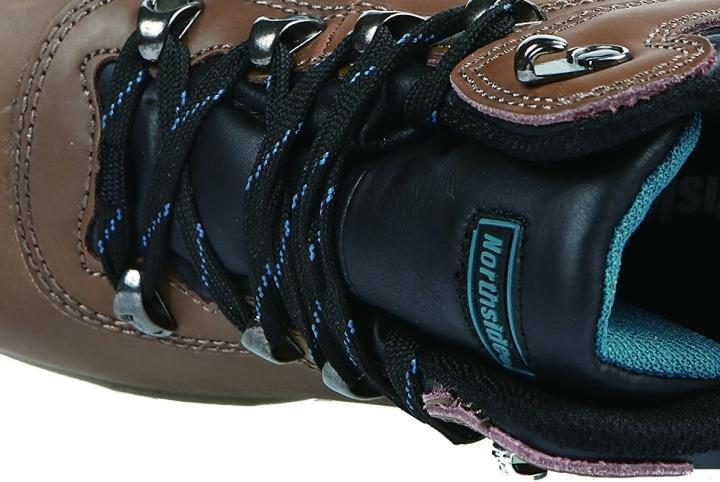 Excellent surface traction
This leather hiker has an abrasion-resistant rubber outsole. Its profile includes aggressive lugs which bite onto various ground surfaces.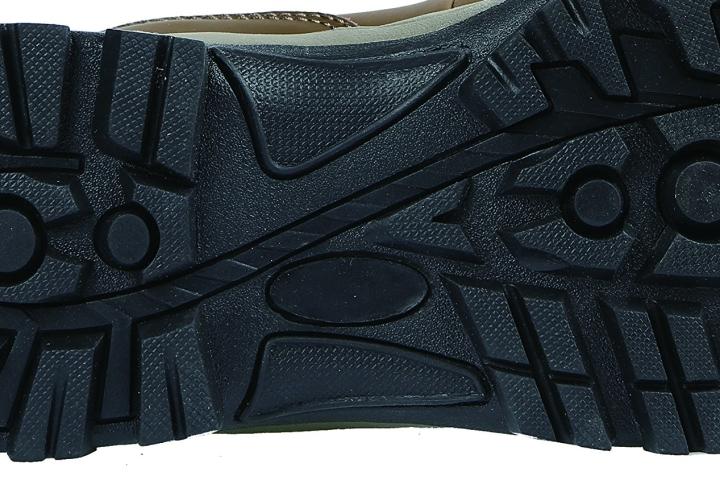 Prevents dirt build-up
These boots are widely spaced, preventing dirt build-up.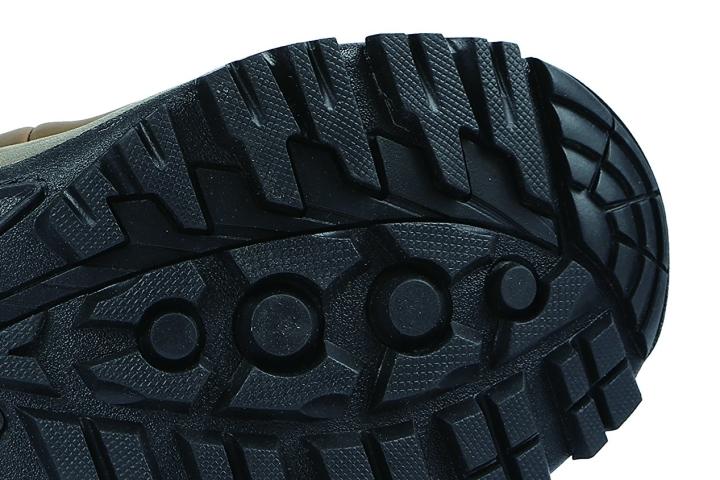 Lightweight cushioning
The Apex Lite Waterproof comes with a compression-molded EVA midsole. It is a lightweight, rubber-like material that makes each ride comfortable.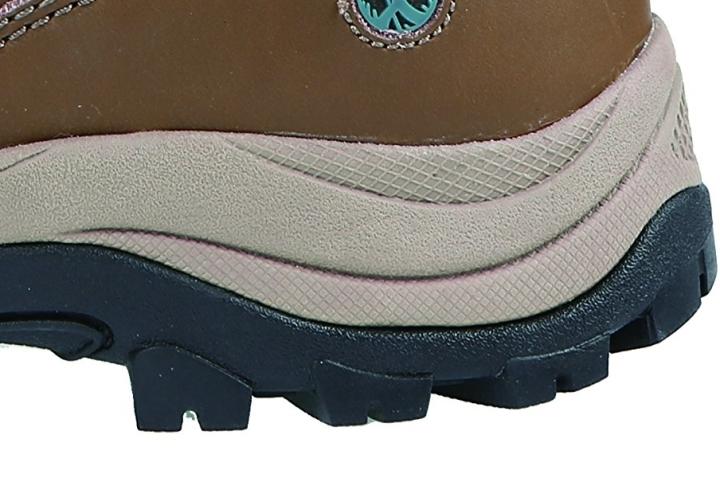 Creates a cozy feel
It is partnered with a removable insole, also made of EVA, creating a cozy feel without adding bulk to the user's foot.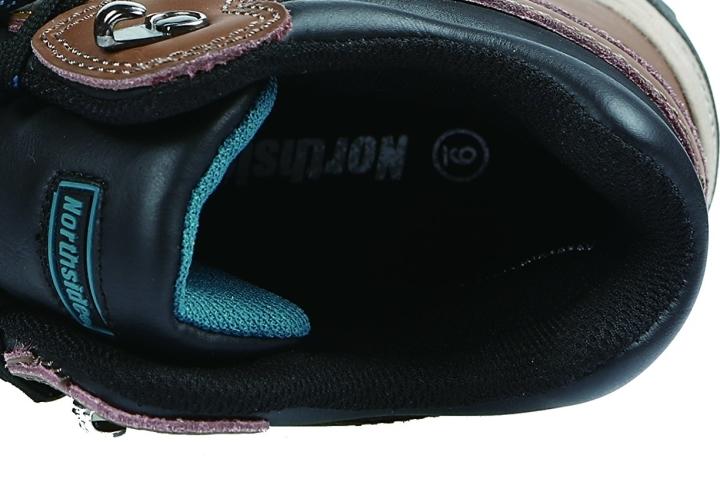 Provides water and trail protection
Making this day hiking boot ready for outdoor obstacles is a full-grain leather upper. This durable material has a waterproof seam-sealed construction that renders protection against wet encounters. A moisture-wicking lining promotes comfort while a gusseted tongue prevents unwanted entry of trail debris.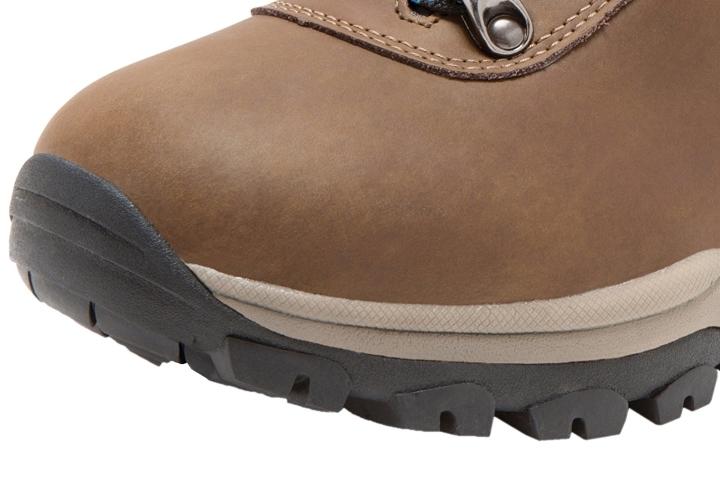 Enhanced stability
Optimizing stability is the reinforced heel area. The cushioned tongue and collar, on the other hand, help amplify comfort. Lastly, the metal hooks and loops (part of its closure system) are affixed on the supplementary strip of leather. This design also enhances the boot's durability.