NikeCourt Vapor Lite isn't as powerful, stable, and durable as the React Vapor NXT. But it's one of the cheapest from Nike in the hardcourt range. You can use this shoe to kickstart your interest in tennis and build up your footwork and racquet strokes. However, it isn't supportive enough for a game day. The best part: it isn't expensive.
Pros
Good lateral support
Well-padded upper
Breathable
Durable toecap
Lightweight
Grippy outsole
Affordable
Cons
Poor arch support
Not for wide feet
Who should buy the NikeCourt Vapor Lite
This budget-friendly tennis shoe from Nike will most likely benefit the following people:
Entry-level or recreational players looking for a basic pair of tennis shoes
Tennis enthusiasts who want a comfortable pair of shoes that feels like a sneaker
Players who prefer lightweight and speed-oriented shoes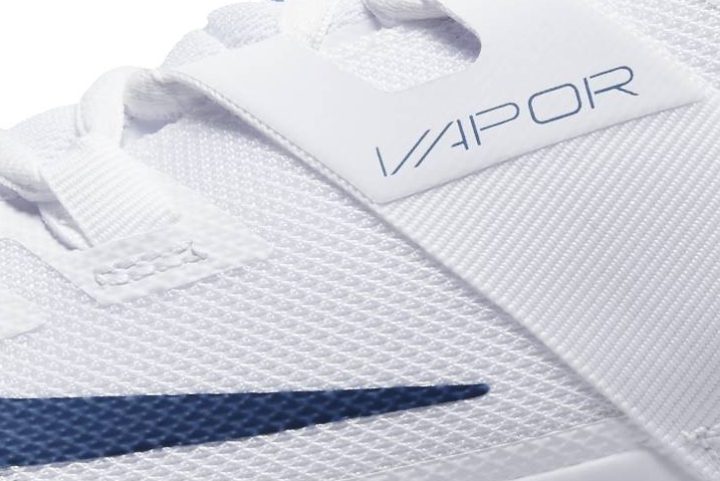 Who should NOT buy the shoe
If you want a more advanced Nike tennis shoe that would be a step-up version of the Vapor Lite, have a look at the Nike Air Zoom Vapor Pro.
From another brand, a solid option would be ASICS Solution Speed FF 2.
A fairly light tennis shoe
NikeCourt Vapors are considered the lightest tennis shoes from the Swoosh label, allowing you to propel and fly at lightning speed all over the court. However, the NikeCourt Vapor Lite was not as light as many playtesters expected but it wasn't heavy either.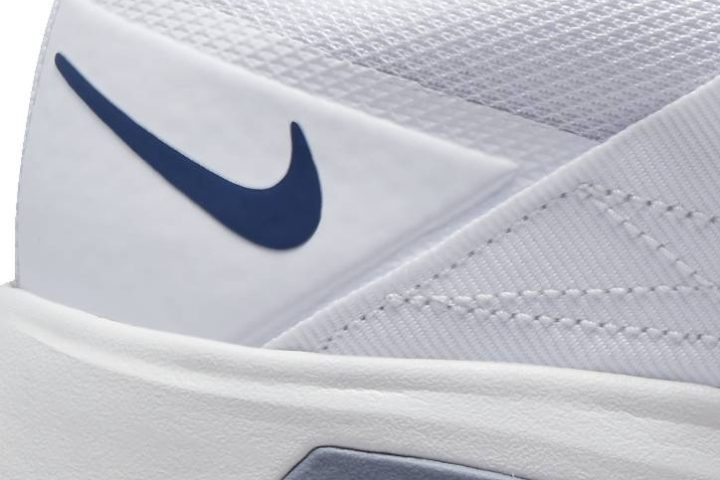 One of the cheapest Nike shoes
Tennis shoes these days are averaging $120 per pair. This makes the $80 pair of Vapor Lite an enticing choice for beginners or those who just aren't ready to shell out on a professional tennis shoe. A lot of reviewers agree that price must be the shoe's best selling point.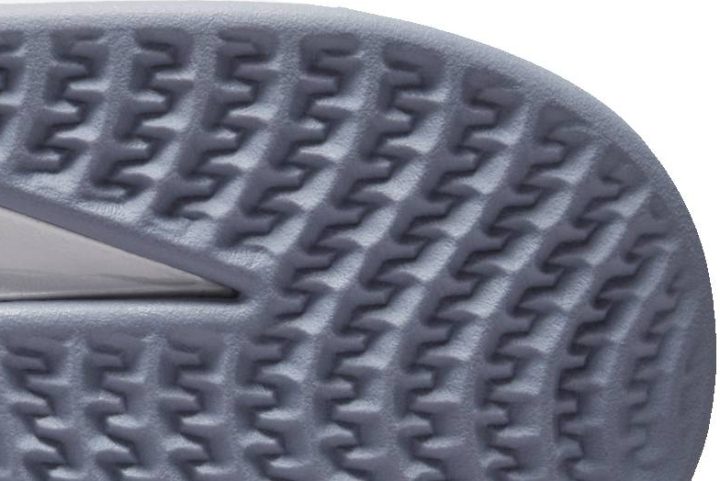 Solid side-to-side support
The majority of playtesters LOVED the way the shoe's upper is constructed. It is very plush, well padded, and comprises three layers. In addition, there are two sturdy seatbelt-like straps attached on the sides. Nike refers to them as the shoe's "harness" and the players subscribe to that statement.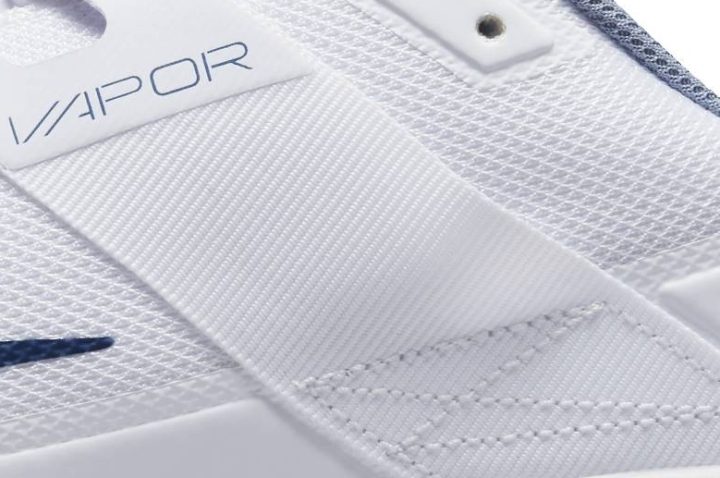 When shifting side-to-side and cornering, the upper does an amazing job of keeping the foot locked in place. It truly fits like a glove.
Durability: you get what you pay for
Of course, for an $80 tennis shoe, you cannot expect much in the durability department. However, opinions are still divided regarding the shoe's built quality.
Some reviewers say that it doesn't even look like a Nike shoe but more of "a Walmart shoe" and report that the pair "falls apart rather quickly, a couple of weeks after purchase." An expert also noticed that the thin treading is very prone to abrasion, much more than other tennis shoes.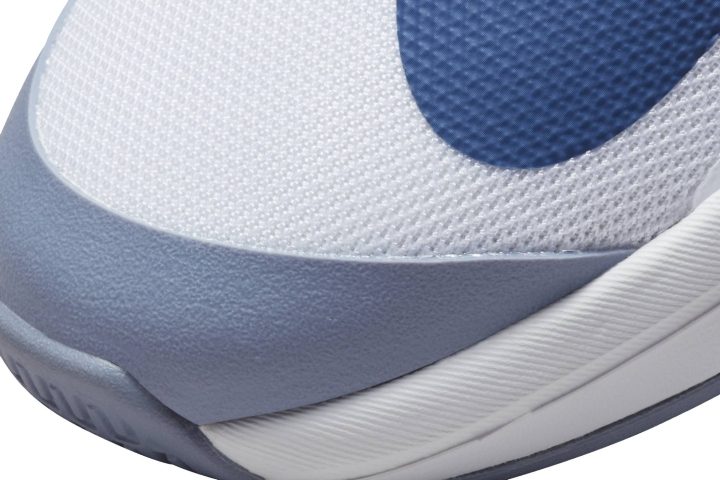 But on the other hand, there was some positive feedback too. The shoe's toecap turned out to be pretty resistant to abrasion. A tester who drilled it with sandpaper for 10 seconds reports only 1 mm of wear, which is standard across all tennis shoes. Another reviewer claims that the pair lasted him 8 months, playing 5 times a week.
NikeCourt Vapor Lite lacks arch support
Experts recommend those with flat feet, high arches, overpronation, and other foot issues stay away from the Vapor Lite.
The problem is that it has no support under the midfoot whatsoever. There is no shank and the inner part of the foam is too soft, which causes the foot to roll inwards. And as the firmer outer side wears out over time, you will end up with a pretty sloppy sole.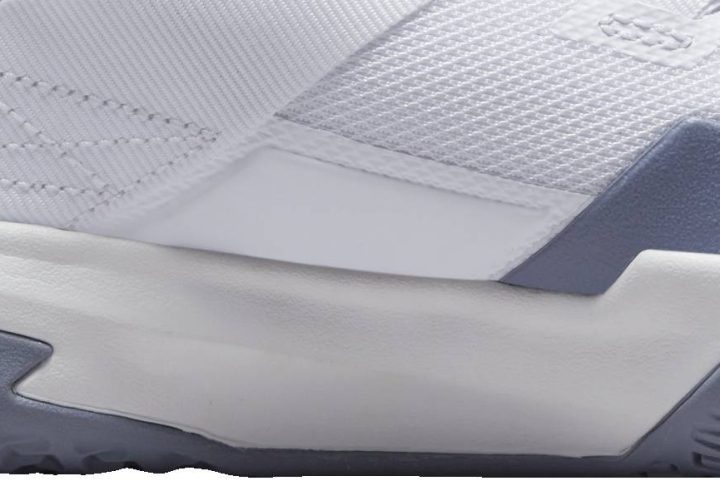 On the bright side, inserting an orthotic might help the situation, according to an experienced tennis player. Also, if you don't have any foot conditions, this shoe can really activate your foot muscles in new ways.
Solid grip on hard court
All reviewers come to agree that the shoe's grip is highly effective on a hard court. Even when it gets a little slick or gritty. "They kind of suction cup to the ground," mentions one of them.