With the release of a ZoomX-designed trail shoe, "the hype train is immediately at full steam," says one expert. And with the Zegama Trail from Nike, it's definitely worth the hype. It's an ultra-distance running shoe that provides all the protection you need when cruising through friendly and moderately technical trails. And if you want surefooted strides, the Nike Zegama Trail musters up all the confidence you need.
Pros
Dampens impact
Comfy for long distances
Stable when bombing downhills
Breathable on hot days
Built like a tank
Form-fitting fit
Toe protection is awesome!
Cons
Not for wet trails
Toe box is not ultra-ready
Who should buy the Nike ZoomX Zegama Trail
You should grab the ZoomX Zegama Trail if you are on the lookout for a:
protective and impact-muting trail shoe for ultra distances
stable running shoe for smooth trails and moderately technical terrains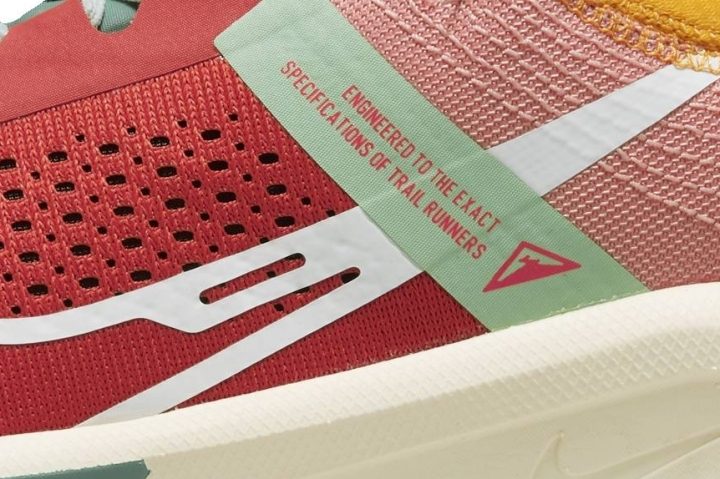 Who should NOT buy it
It's perfect for dry trails. But on wet trails, it's "Holiday on Ice under your feet," remarks one tester. If you want a surefire grip regardless of conditions, the Nike Pegasus Trail 3 GTX will suit you better. Want room for your swollen foot and piggies? The Nike Wildhorse 6 won't disappoint.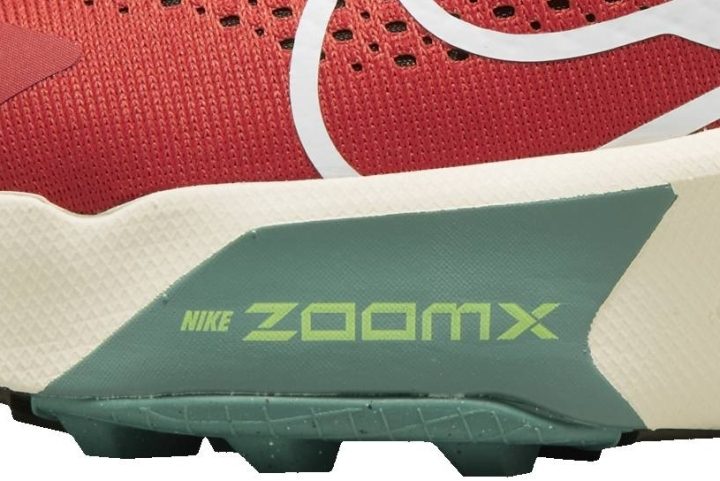 Zegama Trail: An out-and-out mile eater
"The Zegama is all about leg protection," assures one trail runner. It has so much cushion that "compresses nicely, providing an effective protection" from the ground and shock while bombing downhill, explains another reviewer.
"On so many levels, the underfoot feel is delicious," describes another tester. And if there's one thing everyone can agree on, it's that the Nike Zegama Trail is, by far, Nike's most solid option for ultras yet.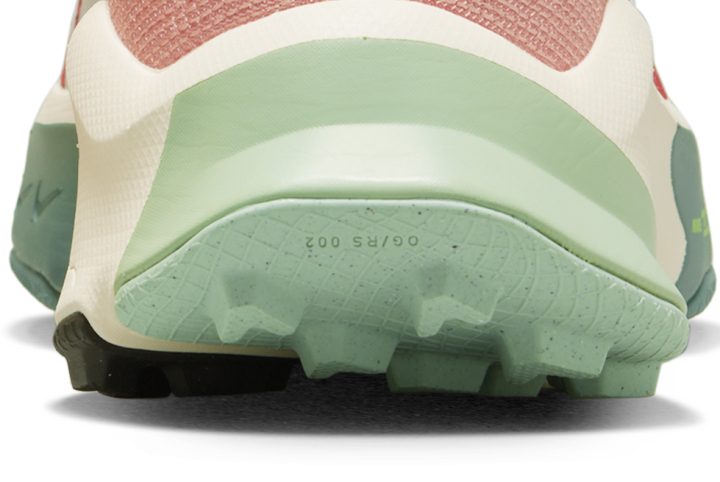 No need to feel tippy
Despite the Zegama having Nike's softest, bounciest ZoomX foam, it maintains, in the words of a runner, a "firmer than pillowy" feel to it, keeping the ride stable. Why and how? Well, the ZoomX foam is encased in a carrier system that makes it more solid.
On top of this, it sits on a wide platform ("wider than the Kiger," notes one Nike loyalist). Because of this, "I never feared rolling an ankle or losing control," remarks one commenter, despite the shoe's high-stacked design, he adds.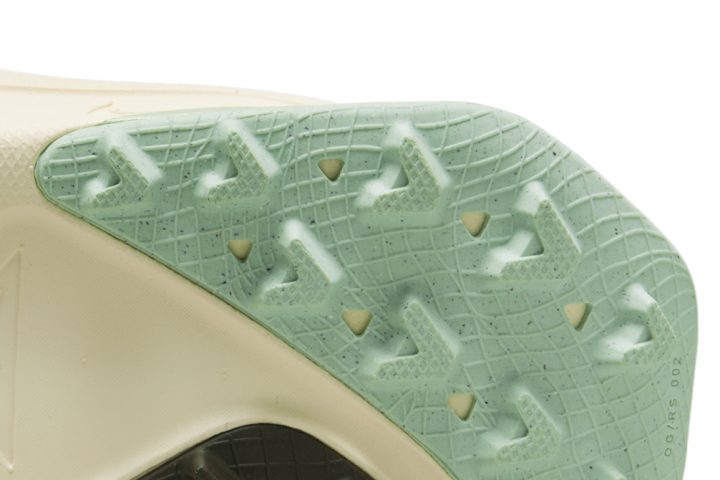 A no-no for wet trails
On dirt, loose, soft, and dry terrain, the Nike ZoomX Zegama Trail is a star. But on wet rocks, roots, and ground, it's "hot garbage." An expert even says that all you have to do to avoid this issue is "just hope for an absence of rain during your next ultra."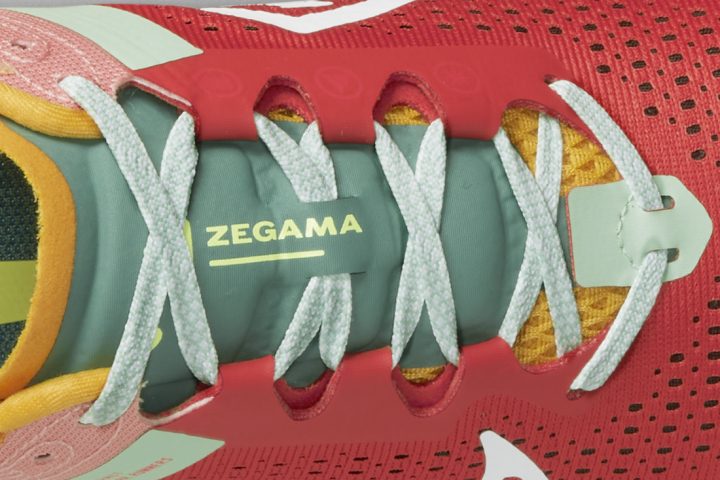 At least it's durable
On the bright side, though, the Zegama Trail is hardwearing. Even after 100 km of wear testing, it still doesn't have any sign of wear.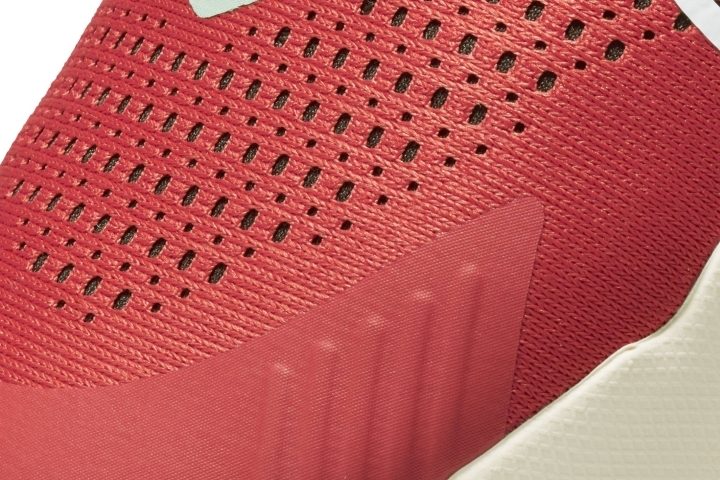 The upper can't be better than this
It's soft and well-padded; it's "annihilating any rubbing risk," boasts one critic. What's more, it's breathable and long-distance friendly. It stretches as the foot swells, making it even more comfortable.
On top of this, its fit crushes it! From the rear foot to the midfoot, it's snug. In the heel, "the Wildhorse's influence is apparent," states one Nike fan. The booty-like collar is not only plush; it also delivers a sock-like wrap.
Overall, "this security comes with comfort," expresses one satisfied reviewer.
Say goodbye to stubbed toes in the Nike Zegama Trail
The toe cap, with its reinforcements, "saves you from losing a couple of toenails," assures one trail runner. On top of this, it adds to the aesthetic appeal of the shoe.
The toe box ain't it
When running ultras, foot swelling is inevitable. But the Nike ZoomX Zegama Trail's toe box doesn't quite get that. It has a low-volume design that feels tighter and tighter as the miles clock up.