I am here to review the Nike Zoom Streak 6 which can be described as a lightweight racing flat that provides an incredible amount of cushioning for a shoe in this category.
Most racing flats tend to have a thin sole on them, but these are definitely an exception.
The Zoom Streak 6 is mainly built for use on roads as well as track surfaces for faster workouts but has been talked about for being supportive enough to handle long distance type runs.
One of the cool things about these shoes is that these are actual racing/training shoes that you can see many Nike sponsored athlete wearing them.
I do, however, want to provide a disclaimer to that previous statement. Just because the professionals wear them when they run fast, does not mean that YOU will run fast. But they will hopefully help out!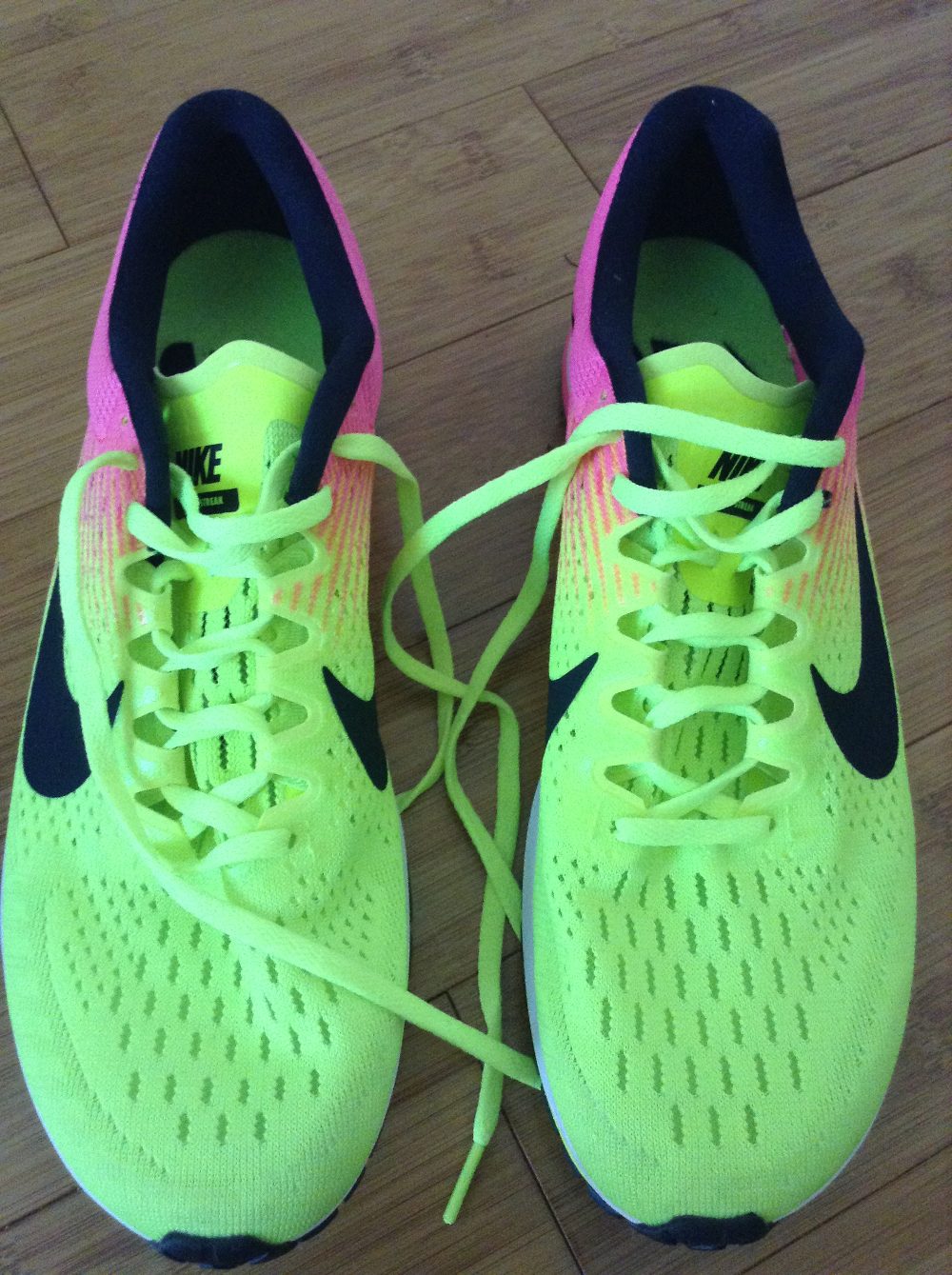 Initial Thoughts
When I first saw these, I saw them online in various stores such as Running Warehouse, Eastbay, and Road Runner Sports to name a few and I couldn't believe what I was looking at.
A lightweight racing flat from Nike that actually had a fair bit of cushioning underneath the foot. That is something that has been missing for a while and now someone has done it!
I bought these on sale at the Peachtree Health & Fitness Expo recently and have loved them since. The vivid colors are really cool since I purchased the multi-color pattern (yellow and pink).
The shoes felt really comfortable when I was first walking around in them to try to break them in a tad. So far, they have been great to run in.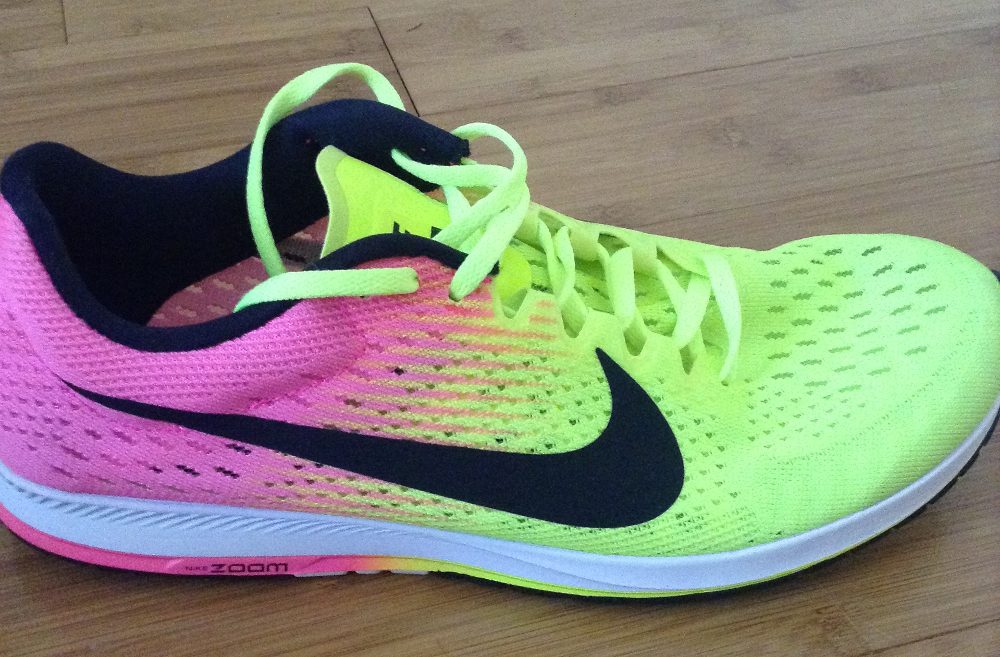 The Look
Nike has been making some incredibly cool looking shoes lately. These shoes come in an enormous variety of color options.
They have Black/Dark Grey, Hyper Cobalt/Black, Chlorine Blue/White, Pink/White, White/Volt/Black, Grey/White/Volt, Multicolor (Olympic version), White/Wolf Grey/Pure Platinum, Green Abyss/Black/Total Crimson.
They also have Electro Green/Black/Ghost Green/White, Fire Pink/Black/Bright Mango/White, Wolf Grey/White/Anthracite/Volt, Hyper Cobalt/Black/Ghost Green/White, Racer Pink/White/Sport Fuchsia, Hyper Orange/Black/Paramount Blue/White.
This huge variety of color options can definitely be daunting to choose from since they all look incredibly sweet!
I currently own the Multicolor (Olympic version) pattern and think they look awesome, but "looking awesome" is not the purpose of having running shoes.
The Fit
The shoes fit nice and snug on my feet. The thin mesh upper was incredibly breathable and definitely allows for air to circulate in the toebox area.
I like to wear these with socks just because they add an extra layer of protection so that the shoes don't accidentally rub somewhere that they shouldn't.
With the addition of socks, I feel that my feet fill out the shoe from the heel to the midfoot while still allowing enough space in the toe box to promote a breathable upper.
The collar and tongue of the Zoom Streak 6's secure the heel and ankle in place which is important especially when you are doing faster stuff and every second counts.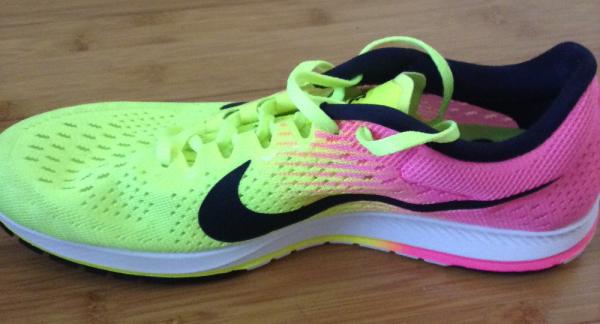 Durability & Responsiveness
I have not used them too much yet, but one of the main things that I see in reviews on this shoe is that the durability of it is not very good.
I haven't experienced any problems with them yet, but am on the lookout for that potentially, but I think that this shoe is still a great racing flat since it has a lot of responsiveness in the sole of the shoe which makes you feel and run faster in my mind.
I cannot say whether or not durability is a major issue, but it is something to be aware of if you are interested in this shoe model based on the sheer number of complaints about that issue.
I think that durability shouldn't be an issue since the sole seems sturdy enough to handle many hard workouts and runs in them. The only place I could potentially see problems is in the upper mesh since it is thin there.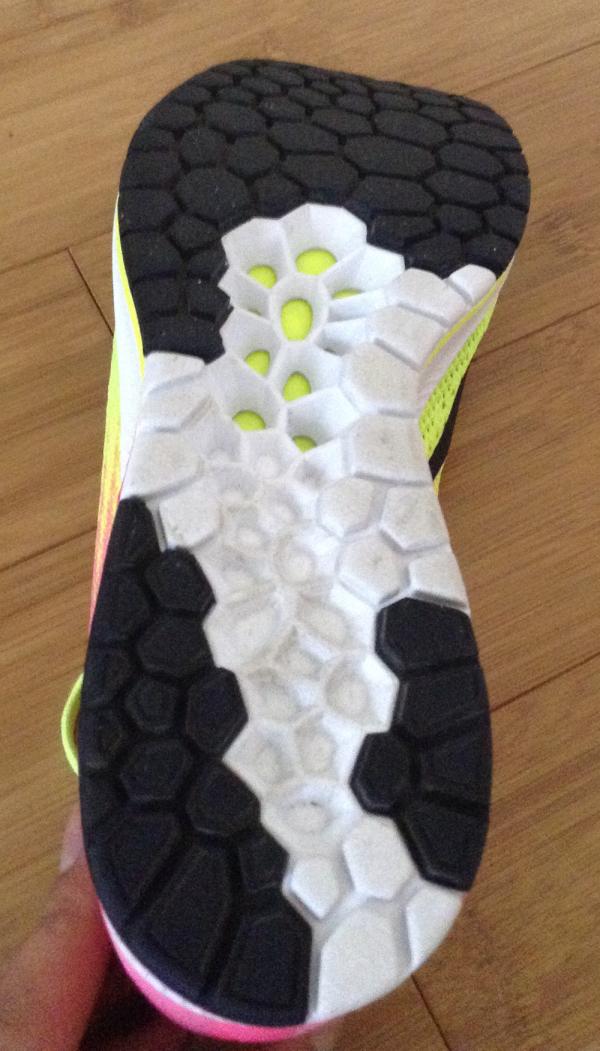 Performance
I have not used these shoes for too long, but so far, the performance of these shoes has been up to my expectations.
These shoes provided a quick ride that I would mainly consider to be a racing flat or for faster workout sessions since the durability of these shoes has been highly ridiculed by many others.
In my mind, these Zoom Streak 6's are a hybrid of a lightweight trainer and a typical racing flat.
They offer the lightweight feel of a racing flat with the shoes weighing 6.80 ounces for a men's US size 10 which is impressive in my mind and hopefully yours too.
Final Thoughts
My initial thoughts on this shoe are that it would be a nice change in racing shoe since it allows for more cushioning instead of the minimal cushioning known to be a staple of racing flats.
After testing it out in a 10k race over the 4th of July, it handled as well as I expected it to and it was everything I hoped for.
A snappy, responsive racer that provides cushioning to help aid with the pounding that one's legs take on race day or a hard workout day.
I do want to say that I cannot definitively say whether or not the durability is an issue yet, but I feel comfortable with promoting them since they are unique racers.
I am hoping to be able to use them more for faster workouts as well as for races in the future and I hope that this helped you all out.