The Nike Zoom Streak 6 is a responsive racing flat designed for uptempo running.
This shoe is purpose-built to be light and snappy and fast.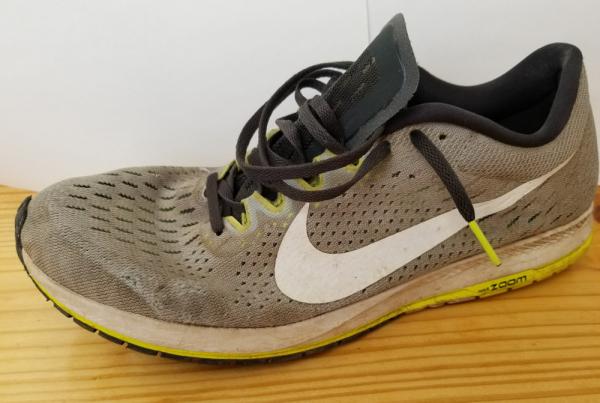 Upper
The upper of the Zoom Streak 6 is a lightweight, almost 'less than there' mesh (see image below).
The upper is airy and comfortable for my narrow foot but those with a larger foot volume are likely to feel the squeeze.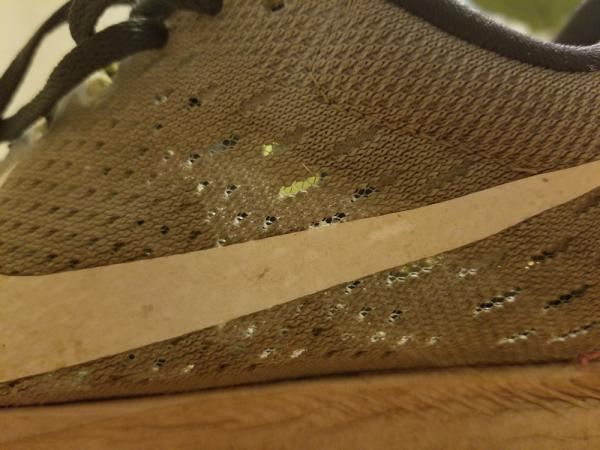 The tongue is unpadded and made from the same mesh as the rest of the upper.
The heel is lightly padded around the cuff and the heel counter is not as stiff as many other racing flats.
Durability
Durability is my greatest concern with this upper.
I have put a little less than 200 miles on this model and the mesh is starting to rip along the outside of the toe box. Many would say 200 miles is durable for a racing flat. Personally, I expect more miles out of mine.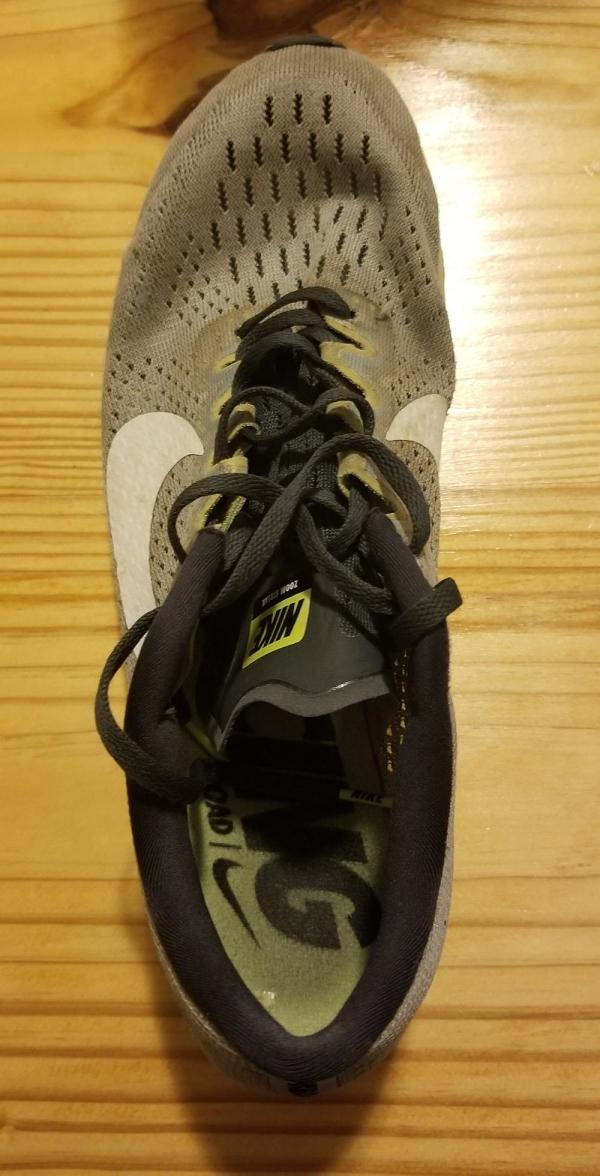 This sole fits similar to most racing flats. It is tight with a curved shaped. I have a narrower foot so the shoe works well for me.
Those with a larger mid and/or forefoot may not enjoy the fit. However, the laces are long and this does provide a surprising amount of fit variability when compared to other racing flats.
Nonetheless, the lightweight mesh makes this my shoe of choice during speed work and tempo runs on a hot summer day.
Midsole
This is a no-frill midsole. Again this shoe wants to be light and fast, at the expense of plush cushioning.
The Zoom Streak 6 does provide some cushion, just not as much as you might want if you are expecting a daily trainer.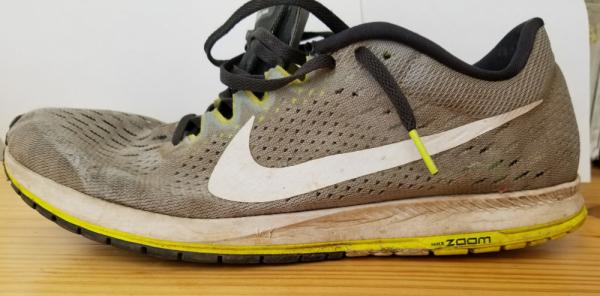 I haven't taken the Zoom Streak 6 further than 13.1 miles, so I am not sure how the cushioning will hold up over longer distances. Although, many swear by them as their marathon race day shoe.
My favorite aspect of this shoe is the plastic shank found in the mid-sole (pictured below).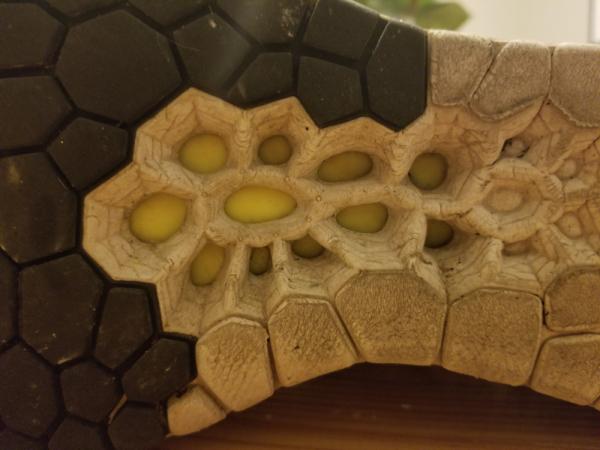 The yellow plastic shank is exposed within the sole. I'm not sure if this is a weight saving design or purely aesthetic.
This feature provides a nice snappy feel during speed work and tempo runs. If you enjoy some ground feel yet still wants some responsiveness, this shoe provides plenty of that.
Outsole
The outsole has an interesting honeycomb-like pattern. This provides plenty of flexibility. The durability has been surprisingly good.
Grip has performed well on all paved surfaces wet and dry alike.
At about 200 miles the only sign of wear is on the outer toes.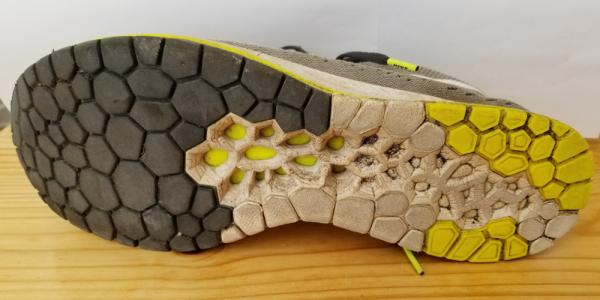 Pros
Light and responsive
Snappy midsole shank
Looks - you can find the Zoom Streak 6 in many color combinations
Breathable upper
Cons
Upper durability
Low volume of upper and light cushioning may not provide comfort over the marathon distance
Conclusion
The Nike Zoom Streak 6 hits the mark as a responsive racing flat.
Versatility though is lacking for me. I didn't enjoy running in Zoom Streak 6 any slower than at tempo pace.