It's got a superb grip and it's snappy, the Nike Zoom 400 is easily one of our favorites when it comes to short-distance track events. And with its cushy ride, it can also handle longer sprints from 400-800m distances. Thanks to its upper, it delivers a supportive, slip-free wrap. But there's also a letdown to the upper - it wears easily!
Pros
Perfect for 400-800m
Snappy
Excellent traction
Great midfoot lockdown
Great value
Cons
Durability issues
Not so breathable
Nike Zoom 400 review
This spike is great for exactly what it was intended for: 400m. It also works great for the 200-800m. It has a great amount of snappiness and power with just the right amount of comfort for longer sprint events, along with shorter ones as well.
I was impressed with the way it performed and is definitely one of my favorite track spikes I've used for shorter distances.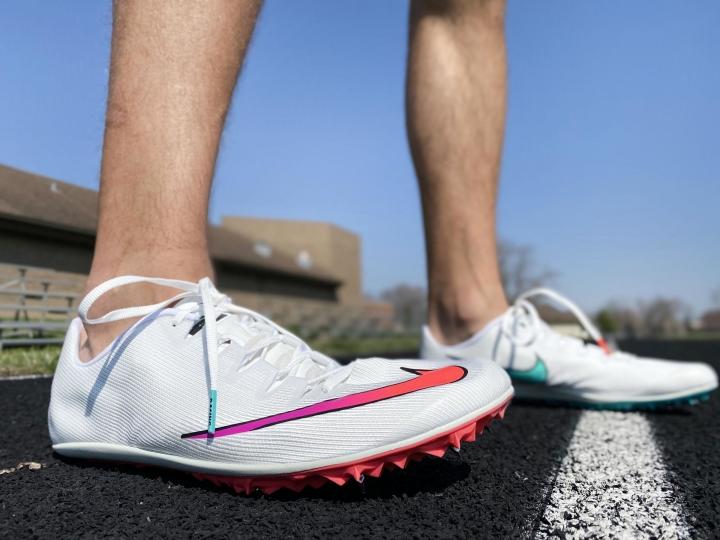 Who this shoe is (not) for
If you're a sprinter who wants a fast spike with some extra cushion or a sprinter who runs the longer-based events such as the 400-800m, then these spikes will be the ones for you.
Don't buy this shoe if:
How Zoom 400 was tested
Here are some sessions have used it for:
800m Race (2:02),
400m Race (53 seconds),
2 x 50m, 3 x 100m, 2 x 200m @ hard sprint effort.
Perfect for long sprint races
I really enjoyed the way this spike felt for what I've used it for.
For under 400m I had found it to be snappy and provide good amounts of power to go your fastest for 100-200m, while still being comfortable.
For 400m to 800m (nothing more than 800m), these spikes were just cushioned enough to still be comfortable for a longer sprint, as well as being snappy enough to go fast, but not too stiff to hurt the feet.
Just enough cushion to be comfortable
The midsole of this spike consists of a thin layer of a phylon foam slab.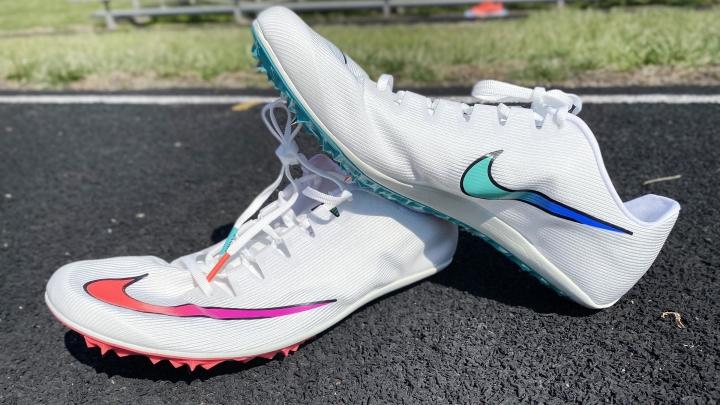 I found it to be comfortable just up to 800m distances while not feeling too soft, just absorbing more of an impact in the 400-800m distances but still keeping a low to the ground profile.
Zoom 400 is snappy and a little forgiving
The plate of this spike is a full-length Pebax Spike Plate that utilizes a honeycomb pattern. (clarification: stiffness of the plate is based on the size of the holes in the spike pattern; the larger the holes the more the flexibility).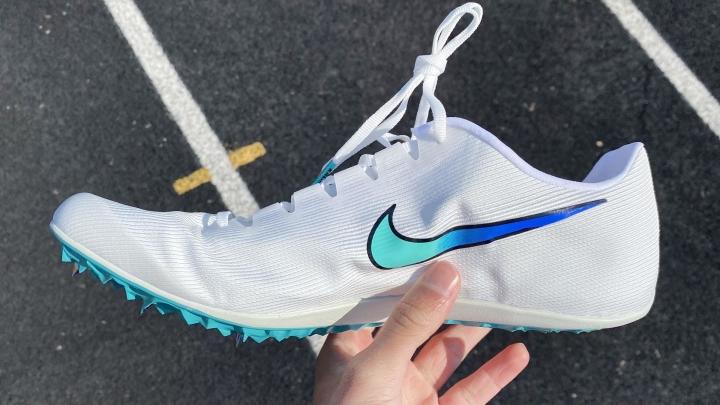 It is stiff enough that it provides the right amount of power and forward propulsion for the 400m, which means it's not as stiff as say a 100m-200m spike, such as the Nike Ja Fly 3 or the Nike Superfly Elite 2, but still provides enough power and aggressiveness to be able to sprint the shorter distances.
Being that the spike plate is a little more forgiving, it worked amazing for the 800m race, providing great power throughout the race, especially the last 300m when you're starting your kick.
Superb traction
This spike utilizes 7 removable stainless-steel pins to grip the track and ensure no slipping.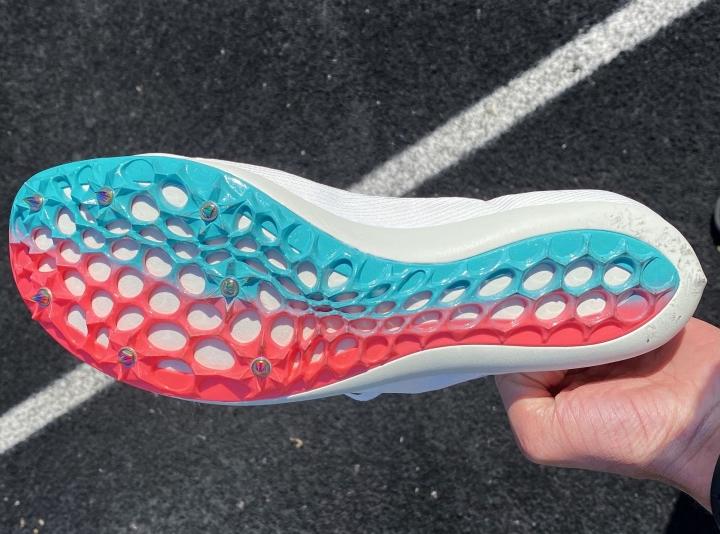 Great lockdown
This spike utilizes a Flyweave upper that provides good durability and a lightweight fit. One detail I enjoyed is that the spike has a more reinforced toe which provides extra durability for block starts.
I found the upper to be very comfortable and to fit just right while providing good overall lockdown.
Durability issues
The only problem I worry about with the upper is the tongue has thinner sections that seem to be able to tear easily.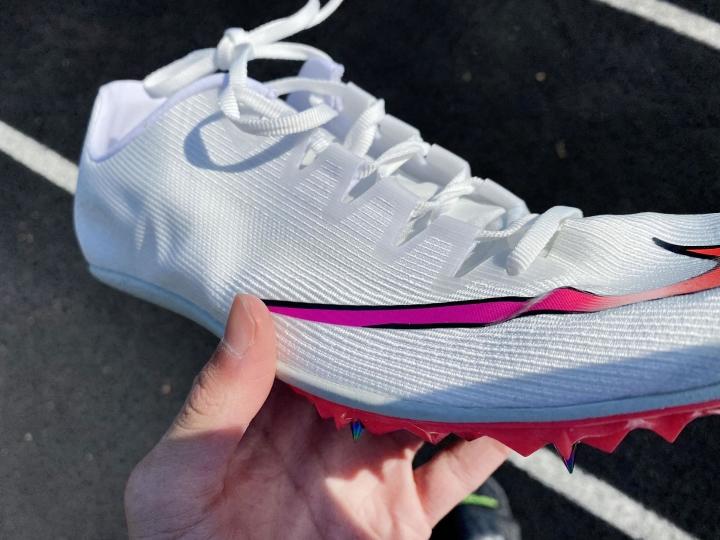 Not so breathable
A slight downside is that the spike upper is not the most breathable but is not overly warm either.
Nike Zoom 400 looks fast
In terms of looks, it has a simplistic design yet still looks fast and sleek.
Great quality for the value
The price of this spike is great at $110. With most Nike high-quality track spikes being around $125, I found these to be great for that price with the same quality!