The Varsity Compete is a great shoe for the all-around user. It is great for HIIT workouts, lifting, CrossFit, or jumping on the treadmill to knock out some warm-up mileage. With a less flashy Nike line, you save some green as well as lockdown and a bright, unique-looking shoe.
Pros
True to size
Plush
Solid, stable platform
Grippy
Lightweight
Durable
Affordable
Cons
Narrow
Not for running or cycling
Minimal heel support
Nike Varsity Compete TR 2 review
I didn't know what to expect out of the Varsity Compete TR 2's from Nike, but what I got was a solid shoe that had great grip, good breathability, and a flexible body that really allows the wearer to use the shoe in most situations.
I would not consider the Varsity Compete TR 2 outside of the gym. They are not comfortable for long-term wear as they are not built with a lot of cushion or body to really make the training shoe a great shoe for everyday wear.
Who should buy it
The Varsity Compete TR 2 is ideal for you if:
want a solid foundation for lifting or training
need good arch support
don't have a budget for expensive shoes
are looking for a sharp, unique looking shoe
Who should NOT buy it
Don't buy this shoe if you:
Not for wide feet
Arguably, I do not have wide feet, so Nike's have usually been my go-to in the past for a cross-trainer. This rings true here for the Varsity line. It is a great shoe, but if you have a wider foot, it will not be the shoe you reach for to get your training on. It might even be a little tight if you have a mid-range foot, but not nearly as bad.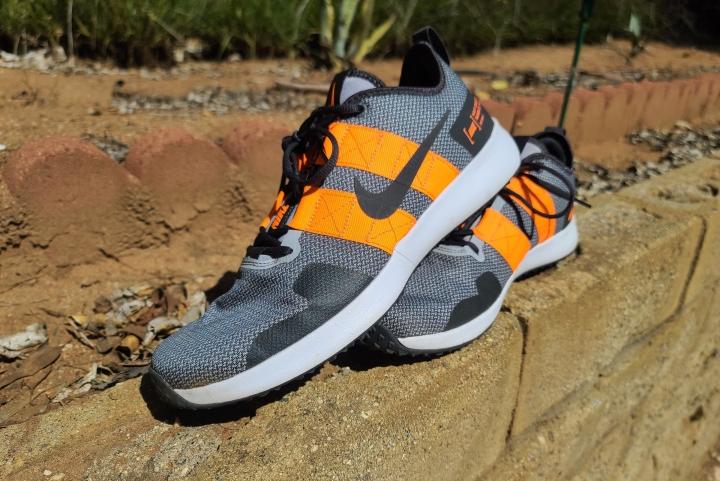 Flexible body, great grip
I love how the Varsity Compete TR 2 gives you a really sure foot when you are doing more dynamic movements like box jumps, step up, side shuffles. You feel your feet holding and that helps.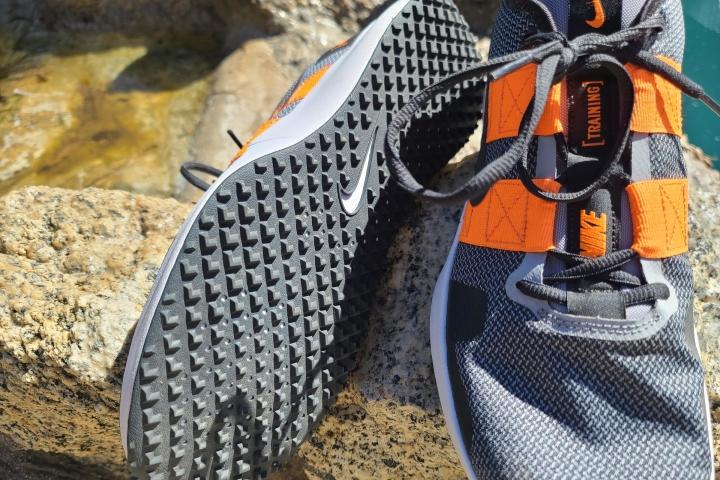 The Varsity Compete TR 2 is a shoe for lifting
The Varsity Compete TR 2 gives you a great comfortable cushion for you to move around in. It gives you a flat, solid base to lift from. I like the Varsity Compete TR 2 for lifting, but I will say, these aren't shoes I would pop on to go running errands or go for a walk. The body construction is a bit thin, with minimal padding in the shoe. I can see that in long-term use they would not be comfortable.
A little break-in time
Out of the box, the Varsity Compete TR 2 is a little stiff. Give the shoe a few workouts to be a little more comfortable on your feet and you'll be good. Don't let your first time wearing the shoe dissuade you from giving the shoe the time they need to hit the mark.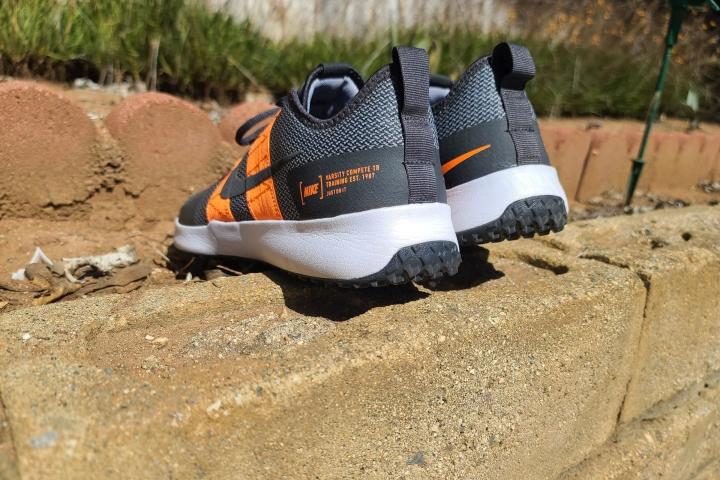 Light and smooth
I will say that the Varsity Compete TR 2 gets a good grade on lightness. It hardly feels like you are wearing a shoe at all. If you want a light shoe, look no further!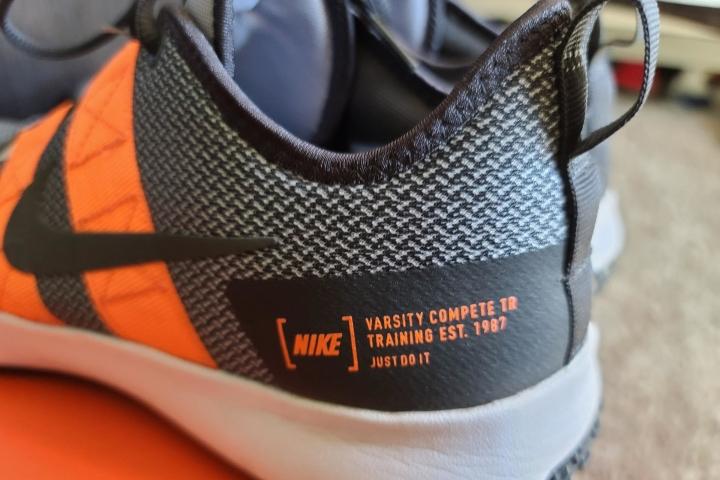 The feel of durability
Like most of the Nike shoes that I have worn, the Varsity's feel like you will be able to rely on the shoe for a while. They are solid construction and if you buy the shoe for lifting, they can be your go-to shoes for a while.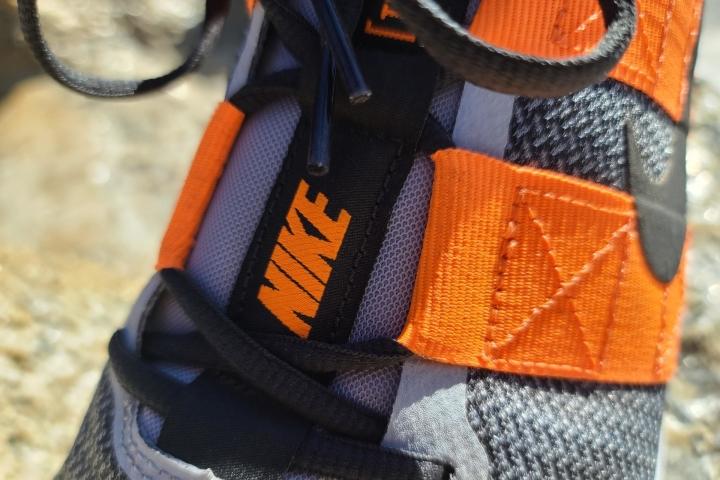 Decent lockdown in the Varsity Compete TR 2
For a pair of cross-trainers, they don't have a terrible lockdown. With that said, I am not a big fan of the odd layout of the laces, it does not provide a good full foot lockdown, but it isn't detrimental enough to distract you during your workout.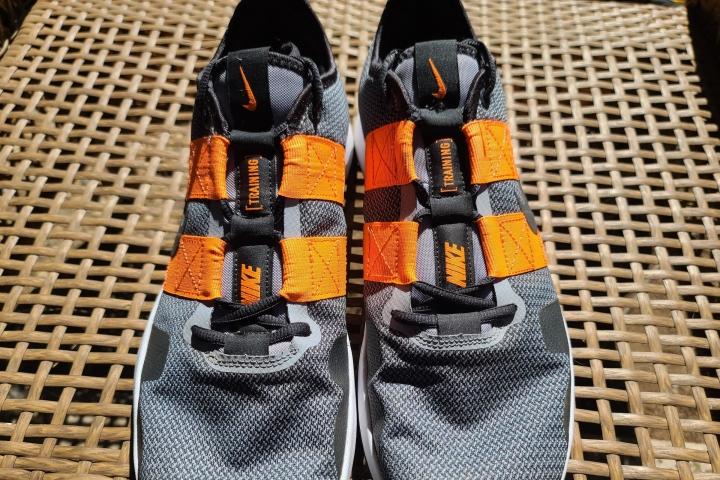 Built for dynamic training
The Varsity Compete TR 2 works well for most types of training, from lifting to dynamic movement. Take the shoe for a light jog, wear the shoe to the park for a long walk. Comfort and function both hit the mark on these.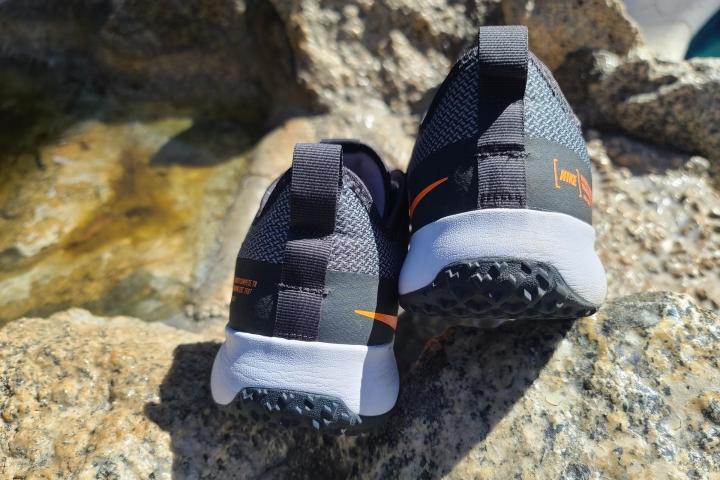 Breathability is built-in
The mesh fabric construction on the Varsity Compete TR 2 allows for nice breathability. In a 1-10 score, I would give the Varsity TR2 a 6.5 or a 7. Not the most breathable, but also not going to hold in all your heat. I wouldn't say post-workout that I ever felt that my feet were overheating in these.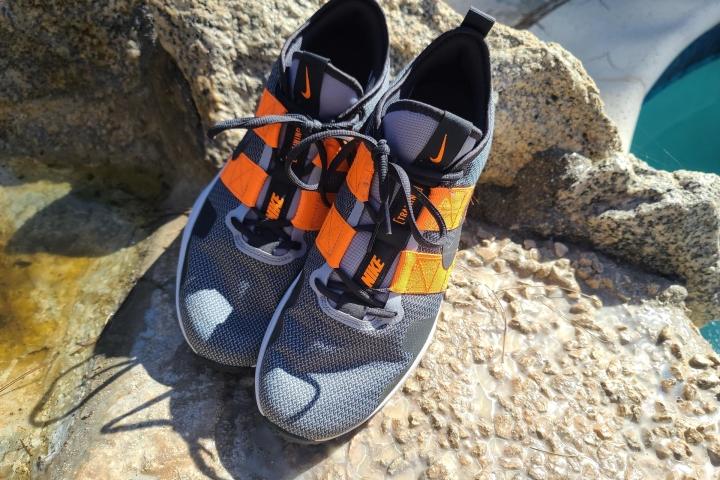 Light on the wallet, heavy on quality.
The Varsity Compete TR 2 falls into a more affordable category than your average Nike trainer (the average price for Nike training shoes is $103), but you still get the same quality product. If the $60 price tag is still a little too steep for you, maybe you should look somewhere other than Nike. You get a good lifting shoe for the money.