The Nike Tiempo Legend 9 Academy TF is quite a revelation when it comes to performance on artificial surfaces. It just exceeds reasonable expectations. But this takedown model doesn't stop "serving" there; it can even be worn off-court because of how comfortable it is. Definitely, this Nike shoe is worth every cent spent on it.
Pros
Truly impressive fit
High levels of all-around comfort
Suitable for all-day wear
Lightweight structure
Dependable ball touch
Great grip on turf surfaces
Sturdy construction
Streamlined appearance
Cons
Arch support is lacking
Break-in is still needed
Who should buy the Nike Tiempo Legend 9 Academy TF
This turf soccer cleat from Nike is suitable for the following:
coaches, officials, and game assistants who need a shoe that is comfortable enough and ready to play if the situation calls for it
players who want turf shoes that they can wear on some gigs off the court
soccer athletes who do not mind wearing shoes that do not provide a lot of arch support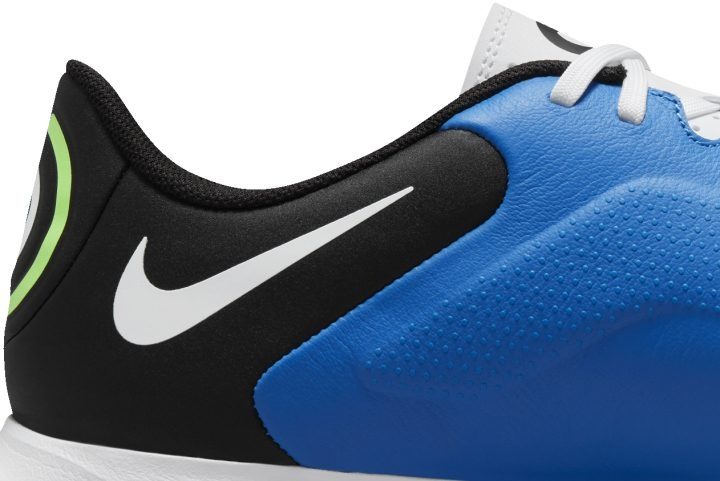 Who should NOT buy this turf soccer cleat from Nike
Soccer players who want shoes that they can use right out of the box are better off with the Nike React Tiempo Legend 9 Pro TF. Many have reviewed this shoe, and none talked about having to spend time for break-in.
A considerable number of wearers report that the Nike Tiempo Legend 9 Academy TF doesn't have much arch support. Athletes who look for this are better off with the Nike Zoom Mercurial Vapor 15 Pro TF.
Tiempo Legend 9 Academy TF: Definitely worth the try
When it comes to overall performance, soccer players have the following to say about this Nike shoe:
"just a flat-out outstanding turf shoe"
"a solid choice"
"faultless synthetic-surface boots"
"exceptional shoes"
The fit is just amazing
Several players are happy with how the Nike Tiempo Legend 9 Academy TF fits. They say that the fit is "spot on," "really good," and "just right."
Lots and lots of comfort
A good number of reviewers say that this Nike shoe is "super," "amazingly," and "extremely" comfortable.
Wanna wear it all day? Go!
Because of how comfortable it is, a handful of commenters share that this turf soccer cleat can actually be worn all day. One of them even says that the Tiempo Legend 9 Academy TF is just like regular everyday shoes.
Arch support is nada
Those who want to wear this for a long time on or off the court should be aware that this does not deliver a lot of arch support according to a few reviewers.
Ball maneuvers are not a problem
Reviewers are happy that the texturing on the upper feels nice when it comes into contact with the ball. Two of them say that aside from giving a "good feel of the ball," this texturing also provides "extra ball control."
Feel light and fast
Several wearers are happy that this shoe does not weigh them down. One of them even goes as far as claiming that this shoe is "super lightweight."
Break-in is necessary
It is important to note here that most of the good things that this shoe offers can only be enjoyed fully after a proper break-in.
Traction that's ready for action
The studs on the sole plate, though smaller than usual, are effective in providing just the right amount of grip according to many soccer players.
Nike Tiempo Legend 9 Academy: Nice and sturdy
Almost all wearers report that this Nike shoe can really take a beating. It's still in good condition even after several months of frequent use, usually during practice.
It's quite a stunner, too!
According to one reviewer, the overall look is "sleek yet eye-catching." Another pays particular attention on the stitchings, saying that they are "very clean and crisp."