This hybrid track shoe from Nike fuses the cushioned design of Nike Streak LT with an aggressive spike grip. The result is a race-ready flat that can go long distances with extra traction. It is lightweight, breathable, and gripping, making it a do-it-all shoe for both racing and training.
Pros
Light and fast
Cushioned
Good support
Very comfortable
Amazing traction
Breathable
Great value for money
Our review
This is a great versatile spike that can be used for track and cross country training or even long-distance racing. It is fast, versatile, comfortable, fairly durable (compared to most track spikes), and is sold at a great price of 100$.
The Nike Spike flat was exclusive to elite Nike athletes for a couple of years. It's a combination of the Nike Streak Lt 4 road racing flat that is merged with a horseshoe spike plate (as seen on the Nike Matumbo 3). This combination produces a shoe that is extremely versatile and that can handle many types of workouts which can be used on the track or on grass/dirt.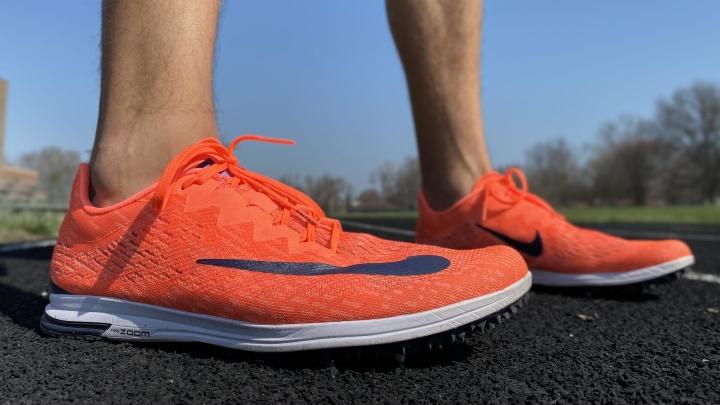 Nike Spike Flat shines at the versatility
I really enjoyed the overall ride of this shoe. Here is an example of just a handful of workouts I had done with this spike:
6 x 1000m @ 3:02-3:04
1-mile hard effort, 4:45
12 x 200m @ 30-32 sec.
For shorter faster rep intervals, such as 200m repeats, these Nike Spike flats felt lightweight and fast.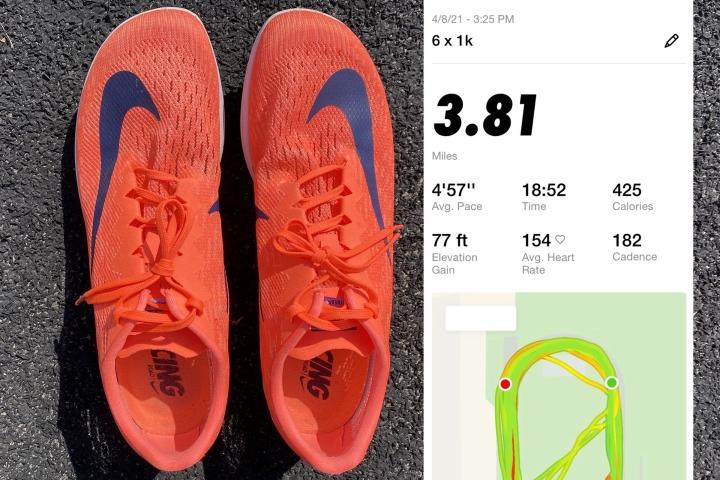 For the longer workouts, such as 1000m repeats, they felt cushioned, lightweight, and had enough support to get through at least 6k of work, which is why I believe these would serve as a great distance racing spike.
Comfortable ride
I found the midsole to be great for fast paces. I found the heel to be soft and cushioned while the forefoot was soft as well, just lacking the high responsiveness as much as the heel.
The TPU-shank provided a smooth transition. The midsole of this shoe consists of 3 main parts:
Full-Length Cushlon foam, that provides a soft, resilient ride.
A TPU-Shank in the midfoot adds a more smooth transition and a little bit more snappiness in the shoe.
The Zoom Air unit in the heel provides good great responsiveness as well as more impact absorption.
Superb multi-surface traction
The outsole of this shoe utilizes two main parts to provide amazing traction.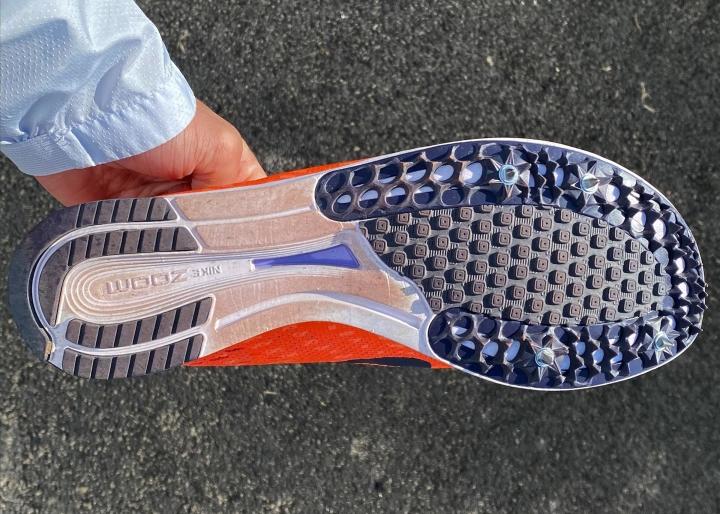 A green rubber waffle-design outsole provides great multi-surface traction that works both on the track and off-course as well.
Generative Horseshoe Plate that increases traction and provides extra propulsion.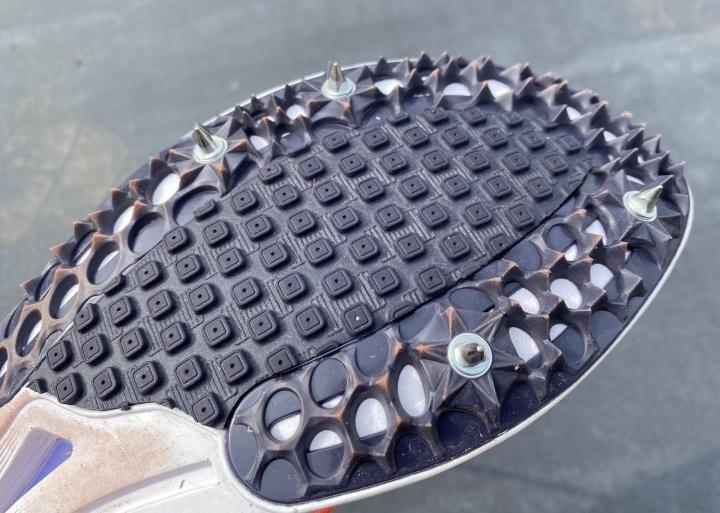 Lightweight and breathable
The upper of this spike is Nikes Flymesh upper which is lightweight and provides great lockdown.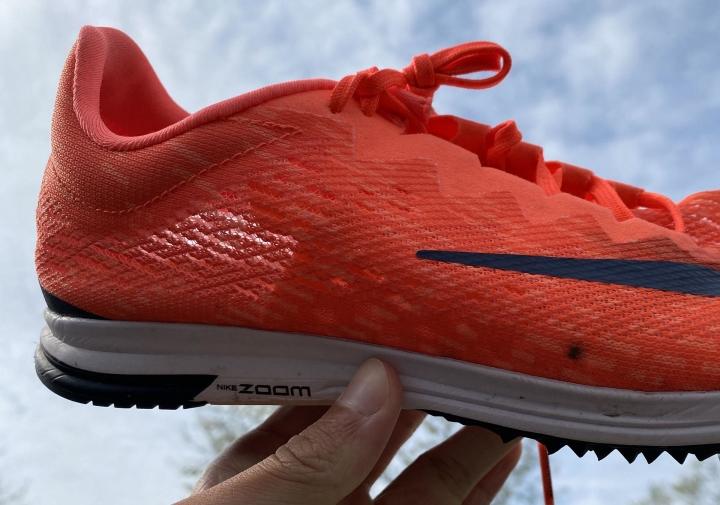 This spike is very breathable as can be seen to have many perforations throughout the entire upper.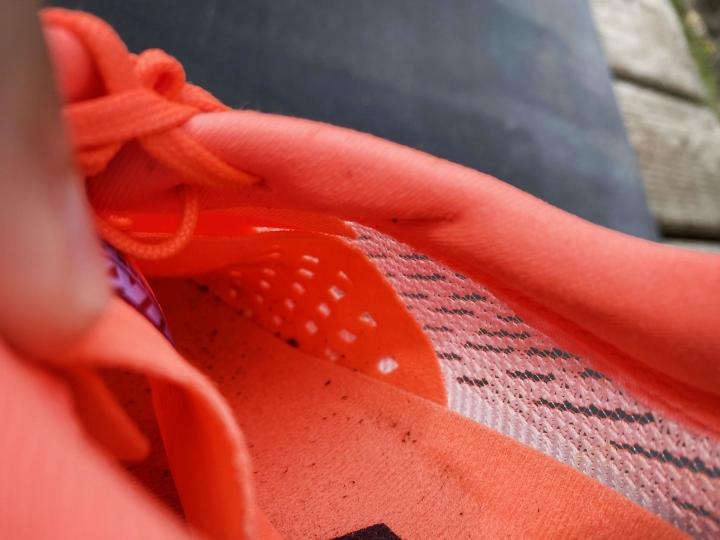 Nike Spike-Flat also uses an Internal Archstrap which provides a more locked-in midfoot feel.
Better with socks
The only downside to this spike is that the upper is a bit rougher of material so it could irritate the foot if you like training/racing sockless and have sensitive skin.
Nike Spike-Flat is a great value for money
Obviously, for 100$, these spikes don't have the newest Nike technologies such as Zoomx foam or carbon fiber plates but still perform great. Overall, it really did great and was very versatile, just wasn't outstanding or breathtaking in anything it performed in.
However, 100$ is great for a spike that can be used for long-distance races and versatile enough for training in both the track and grass surfaces. Most spikes with this build quality are at least 110-125$, so this is a great price for it.