Nike SB Chron 2 lets you step up your skateboarding prowess while staying comfy and glued to your board. Looking like an all-rounder beater, this kick is ready for rounds of kickflipping without getting busted too soon. You can keep the detachable insoles if you prefer a cushy ride. Or take them off to achieve better board connection.
Pros
Incredibly comfy
Softly cushioned
Skate-ready
Ideal for walking
Long-lasting
Lightweight
Flexible
Excellent grip
Cheap
Versatile style
Cons
Dirt magnet

Too snug for some
Who should buy the Nike SB
Chron

2

Nike SB Chron 2 might suit you if you're learning the ropes of skateboarding and targeting a shoe you can go kicking around on and off your boards. It's even a deal clincher if you're into:
minimalist styled kicks
skate sneakers that are comfy for all-day wear
skate shoes you can get for less than $80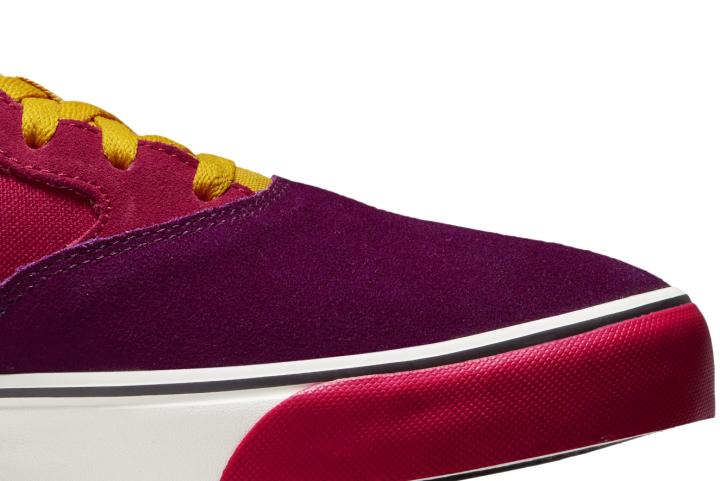 Who should not buy it
Nike SB shoes typically don't come in wide widths, but the SB Force 58 is an exemption. It will make your feet happy if you're broad-footed. You can also check out other brands with wide foot-friendly options for skateboarding to see which pair is a perfect match for you. If you prefer a good-performing skate shoe that isn't covered with suede or canvas and is easy to tidy up, check out the Nyjah Free 2.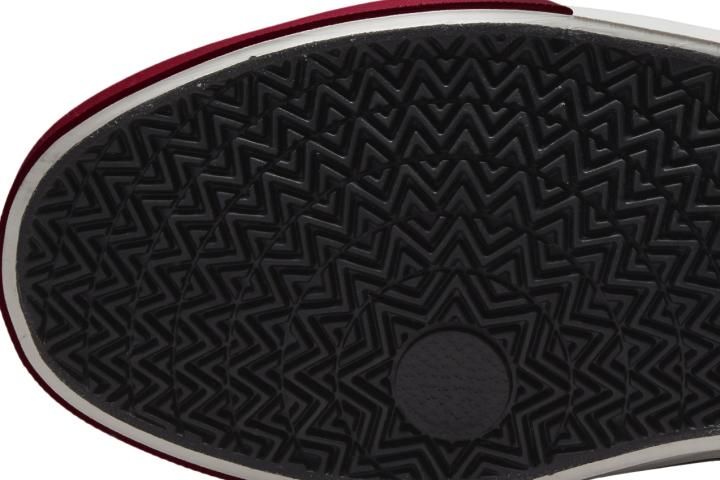 Update on the Nike SB Chron 2
SB Chron 2, a sequel to the SB Chron Solarsoft, gets a reinforced outsole wall. The first layer of foxing tape that runs along the sides of the shoe and seals the upper to the sole through a heat process comes with stripe-designed rubber.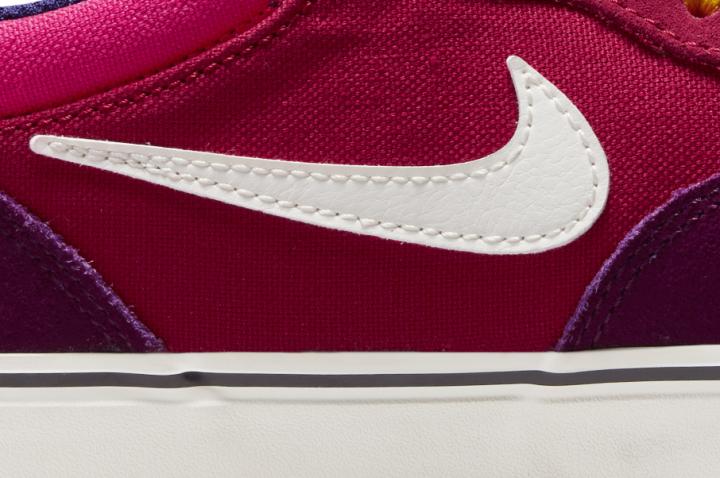 Aside from giving the modified version a distinct style, the rubber with a stripe design is long-lasting. Since the sides of skate shoes typically receive repeated blows and all forms of abuse during skateboarding, this improved foxing rubber helps extend the life of the Nike SB Chron 2.
Neither too broad nor too snug
Many reviewers consider this shoe true to size. Below are some comments from wearers that describe how this shoe fits well for them:
"not too narrow for this kind of material"
"with a toe box that isn't too narrow"
"[allows] toes to splay out into their natural position"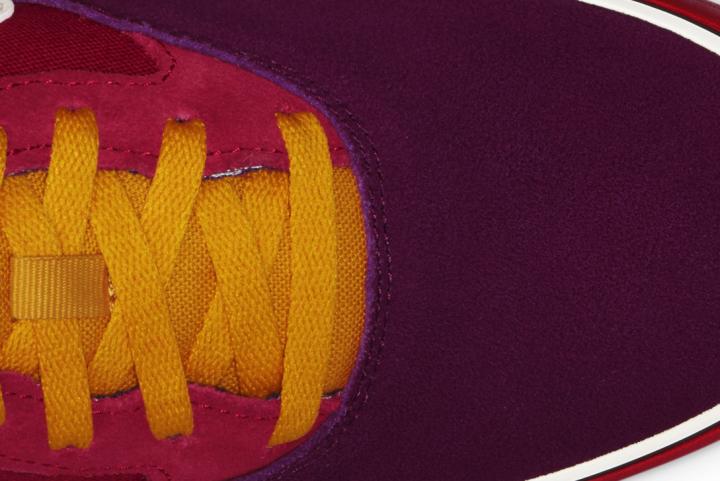 Some commenters who got this shoe in their usual size said they had no qualms about its fit. A Nike fan even commented: "The Air Max 90s didn't fit right, Air Force 1s didn't fit right. These did."
Comfy straight from the box
A lot of reviewers talked big about how comfortable this shoe felt the moment they tried it on. Two wearers backed up the claim by saying the shoe is incredibly comfortable and doesn't need to be broken in. Another critic mentioned that the Chron 2 has a "very nice padded insole that gives the shoe a broken-in feel." This reviewer was explicitly talking about the comfiness of the Solarsoft removable insole. A skater even compared this kick to the Nike Heritage Vulc and said, "Chron 2 is WAYYY more comfortable than the Heritage thin insole."
Shock-absorbing
One sneaker reviewer who zeroed in on the effectiveness of the SB Chron 2 insoles in skateboarding considered them "super soft and springy, absorbing impact quite well." A skater who gave this shoe a board test gladly commented that the heel section seemed to have "extra cushion in them, which was quite a surprise!" Another skate buff who has tried different Nike skate shoes thinks this pair is well-suitable for such a sport. He expressed that the sole "can take an impact, holds its form and is more rigid than [Nike] React foam."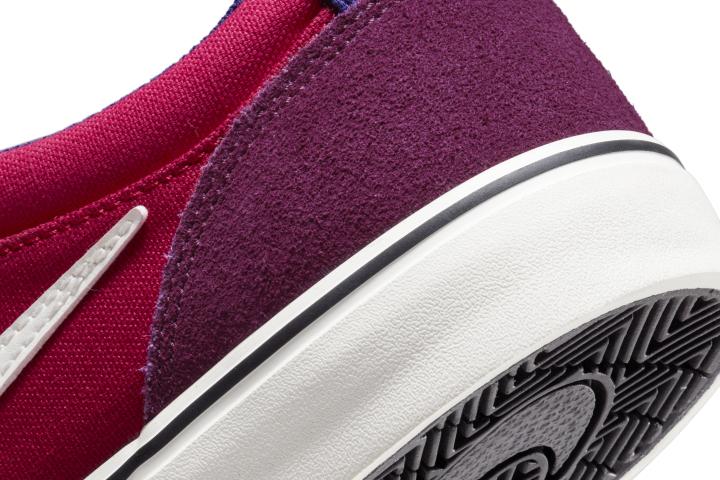 Great for walking
Many reviewers enjoyed wearing this shoe every day for walking. A sneaker user who thinks this pair is "a great walking shoe" didn't have problems getting a full day of walking in these. A parent who wears this when going for strolls around town gave this kick an A+ rating.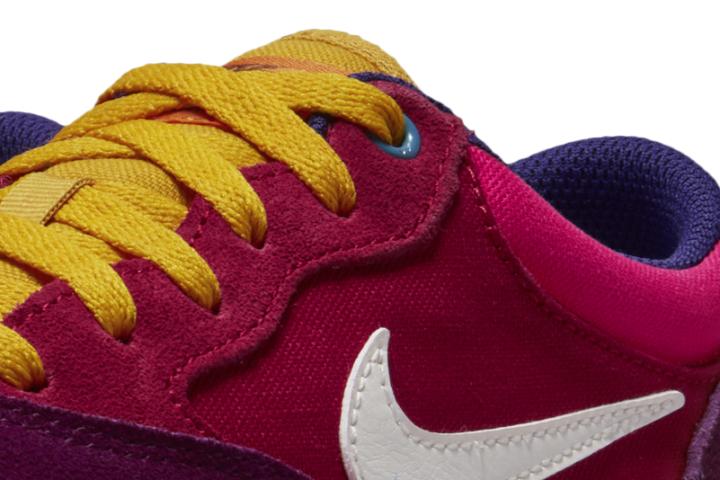 A satisfied wear tester who used this shoe for hours of walking left a review saying, "my feet feel good at the end of the day." She's even contemplating purchasing another Nike SB Chron 2 in a different colorway. A mom who keeps chasing after her toddler enjoyed wearing this shoe as her feet stayed comfortable in it.
Easy to style with
Sneaker reviewers who opted to add this to their wardrobe rotation said it's easy to pair with any outfit. One of them considered this versatile kick a "nice neutral shoe to wear with casual outfits." A black and white Chron 2 colorway fan loves its classic style as it "goes with everything."
Solid footbed and strong laces
Skate enthusiasts who went for this style appreciate the quality of materials used for this kick. One of them backed up the claim by saying, "haven't noticed any manufacturing flaws." Another wearer said this shoe is constructed well. A skater who admittedly uses Vans skate shoes adores the build of this kick as it got a "solid footbed." Another reviewer quipped about the laces being strong and thick and shared, "they never worry about having to stop or re-tie [the laces]."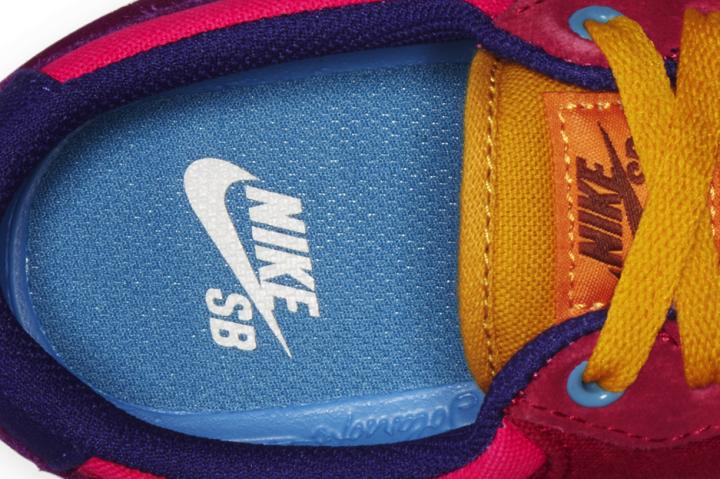 It doesn't wear out easily
Those who have tried this for long walks and skateboarding adore how this shoe lasted them for a reasonable amount of time. They admire the durability of its suede and canvas upper, collar, and insole. One of them vouched wearing this shoe daily for a couple of weeks and didn't see any signs of wear and tear. Another user validated this by saying, "this shoe is great for long wear." Some skaters emphasized that the reinforced bumper makes this shoe more durable.
Won't weigh you down
A diehard skater compared this kick with a pair of skate shoes from the Janoski line and critiqued the weight. He thinks that the Nike SB Chron 2 kick "feels slightly lighter than their Janoski's, and they feel slightly less boxy." Another wearer praised this shoe for its lightness as it doesn't give him the feeling of having extra weight on his feet.
Grippy yet flexible still
Some of the positive remarks left by skaters about how satisfied they were with the SB Chron 2's maneuverability and traction — be it gum or standard rubber sole — include:
"grippy without being stiff"
"material is thick and forgiving for trying some tricks"
"I appreciate the soles and how well they grip and don't slide"
"has very fine nubs for grip"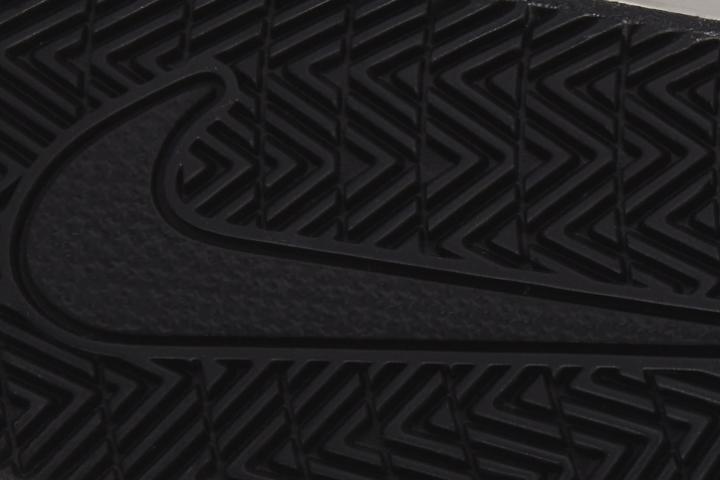 It's hassle-free styling it up
Its versatile style is among the top considerations of reviewers who snagged up a pair of the Chron 2. Most of them are satisfied that this shoe's color and style go well with many outfits. Here are some of their blissful statements:
It's "easy to dress up and down."
It "goes with everything, from shorts to jeans to sweats."
"Stylish without the need to be flashy."
"They remind me of the 90's styles with the classic design and colors."
Gets dirty easily
Though many find the color variations adorable, stains and dirt become visible quickly. One reviewer said, "even the black canvas seems to show dirt/dust pretty easily." Some noted that the suede and materials are dirt magnets. According to one of the comments, this shoe needs to be cleaned periodically. Some sneaker buffs suggested applying a protective coat spray on the upper to maintain its Nappa suede leather quality.
A real bang for the buck
The SB Chron 2 gives you excellent value in exchange for your hard earned money as it isn't only stylish but functional too. Considering that Nike skate shoes, on average, cost around $85 a pair, you're getting a bang for your buck on the SB Chron 2 as it is priced way, way less.