The Nike Renew In-Season TR 12 is a dependable training shoe, but its appeal has gone beyond the four corners of the gym. It's so comfortable that even pregnant women and people who stand for long hours love wearing it. It looks well enough that it's worn even by those who want to make a good fashion impression. It surely feels like you are getting more than what you paid for when you stick with this one!
Pros
Extremely comfortable feel
Pretty breathable upper
Adequate cushioning, especially at the heel
Dependable traction
Good containment and stability
Nicely lightweight
Attractive sleek look
Cons
Not for wide feet
Break-in is quite necessary
Who should buy the Nike Renew In-Season TR 12
This training shoe from Nike is good for the following:
fitness enthusiasts who are into moderate lifting and running
wearers who have narrow and normal-sized feet
pregnant women who need safe shoes to walk and work out in
workers who stand a lot want a shoe that they can wear for the entirety of their shifts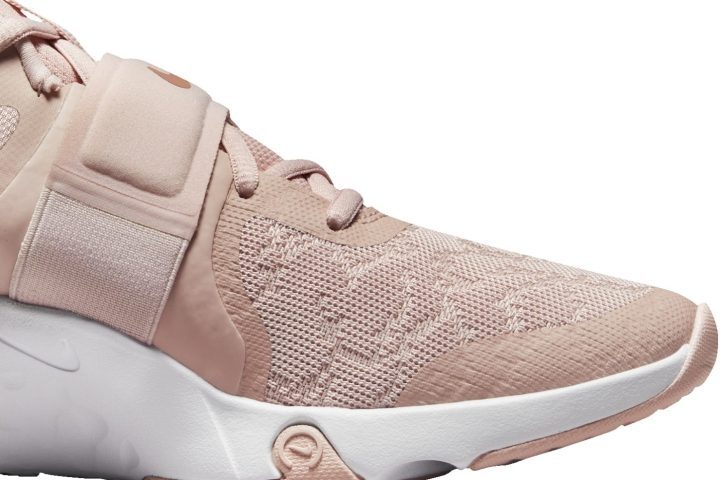 Who should NOT buy this training shoe from Nike
Wide-footers need to size up if they want to enjoy wearing the Nike Renew In-Season TR 12. They can also go for better-fitting shoes just like the Nike Metcon Sport.
A need for break-in is common among training shoes. But there are also users who might not have the time for this. Those who are in a hurry to put their shoes to good use are better off with the Nike Air Max Alpha Trainer 5.
Nike Renew In-Season TR 12: "In" this workout season
Several wearers of this shoe are very happy with how it performs in the gym. "Game-changer," "awesome," and "absolutely amazing" are just some of the good words they put in.
Comfort is a sure highlight
When it comes to comfort, several users don't run out of good words to say. The following are just some of the standouts:
"provides really great comfort"
"[it feels] like I'm walking on air"
"[it is] supremely comfortable"
One gymgoer also reports that the padding is "extra soft," and he says that this is the reason this shoe feels ultra comfortable.
Just has to be broken in, though!
Before any comfort is fully experienced, the shoe still has to be broken in. A wearer of the Renew In-Season TR 12 recalls how this shoe is quite restrictive initially.
No issue with the ventilation here
One wearer is happy with the Nike Renew In-Season TR 12's "luxurious breathable upper." A couple of other users also share that the upper has good airflow.
Impact absorption is dependable
A good number of gymgoers point out that the midsole is able to deliver adequate impact protection. One user even describes the cushioning system as "glorious." Because of this, they do not have qualms about using this shoe for running.
The grip works well
"[The] traction of the shoe was perfect," says one reviewer. Because of this, they are able to plant their feet securely whenever they need to.
Support? Check! Stability? Check!
A wearer reports that this shoe is able to deliver "very good support." Several others agree.
Stability is also not an issue because this shoe provides a "nice solid base" according to a gymgoer.
Look away if wide-footer
Take note that this shoe is not a good match for those with wide feet. You can always size up, but even this has risks.
The Renew In-Season TR 12 is light
Many gymgoers point out that this shoe feels light. "I don't feel like I'm lugging my feet around," says one.
Look fab as you lose that flab!
Fitness enthusiasts never run out of praise for the Nike Renew In-Season TR, especially when it comes to its looks. Here's a sneak peek at what they are saying:
"Stands out by itself"
"Subtle yet beautiful"
"Extremely cute"
"Very eye-catching"