The React Presto delivers top-notch cushioning and comfort thanks to its React foam technology. With a redesigned TPU cage, the Swoosh brand's hybrid shoe delivers a better fit, structure, and breathability. While not a perfect kick, this sneaker from Nike has the traction that outperforms most of its ilk.
Pros
Springy
Superb cushioning
Sunny colorways
High ventilation
Customizable
Glove-like
Featherweight
Grippy
Cons
Frail upper
Unappealing update (TPU cage)
Who should buy the Nike React Presto
Among 2019's most-anticipated lifestyle summer releases, the React Presto will up your game with its vibrant colorways and well-rounded performance. It's the right footgear for you if:
You prefer going on city getaways in cool-colored tank tops over a pair of joggers.
You're looking for sneakers that you can customize further for summer outings.
Collecting breathable shoes in punchy hues is your thing.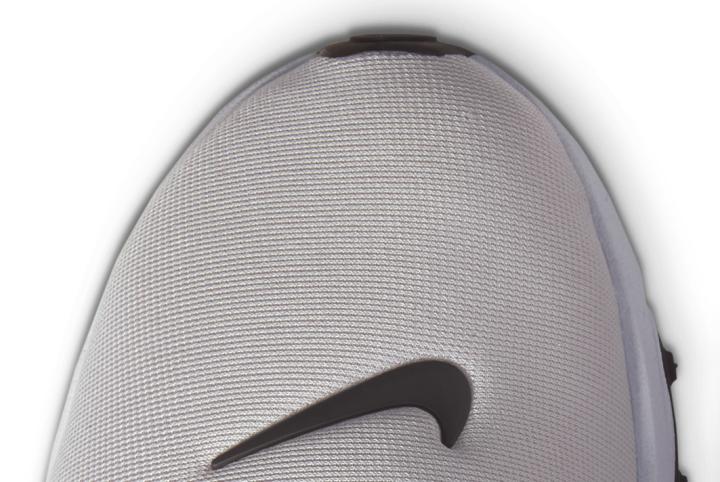 Who should NOT buy it
If you're unsure as to the durability of React Presto's breathable upper, check out the sturdier Nike React Vision instead. Also, your better off wearing the Air Presto Fly if you're not really a fan of the famous TPU cage.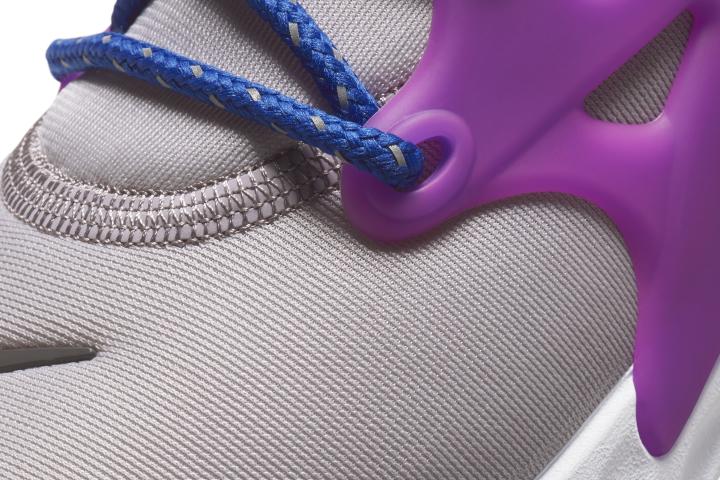 The React Presto's energy-saving midsole
Plenty of wearers find the React Presto from Nike quite flexible and bouncy at every step. Its plushness, they say, also provides extended comfort on long walks.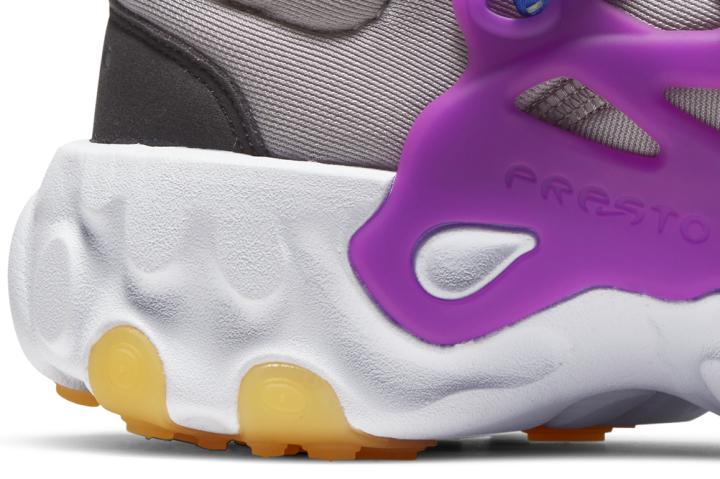 Electrifying hues
Many reviewers find the shoe's bright, warm, and vibrant colorways perfect for summer.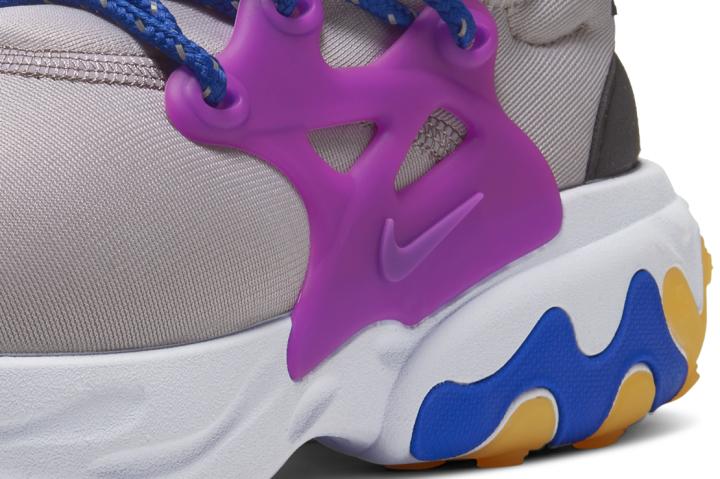 The Nike React Presto's sweat-free confines
A majority of customers are convinced that the React Presto is as breathable as the Nike Air Presto.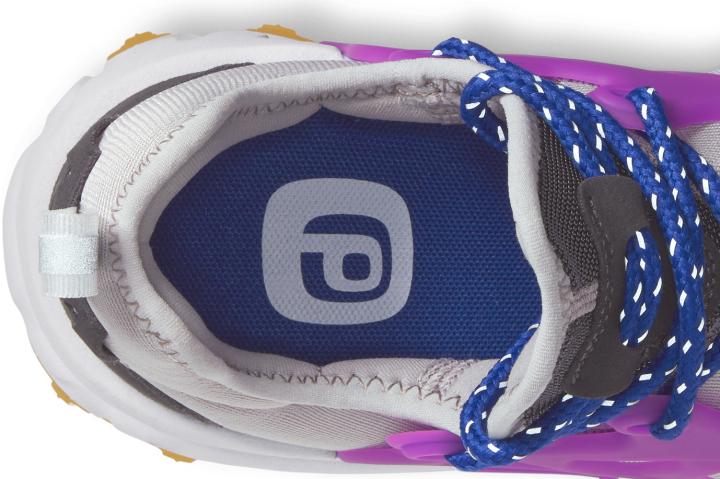 A too-delicate shell
About a handful of owners say that the shoe's synthetic suede upper rips apart easily, particularly around the toes.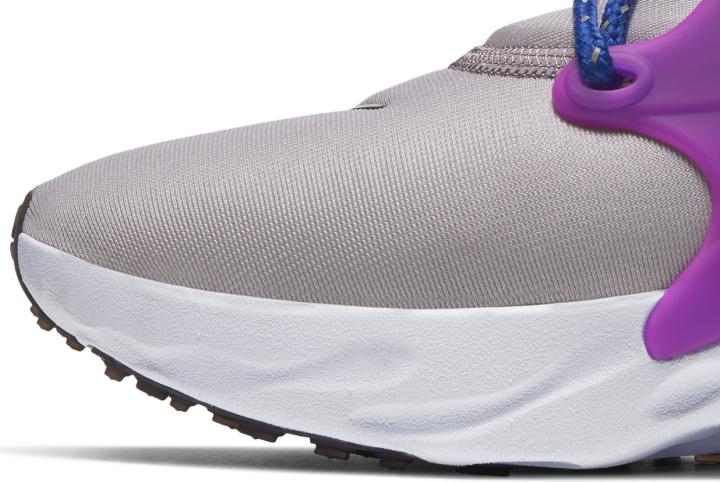 Exciting personalization
This Nike sneaker can be customized into various youthful designs—a feature fans of the Swoosh brand truly adore.
Deadzone-free fit in the React Presto
Reviewers attest that the Nike React Presto has sock-like confines. One of them even claims that its fit is better than the more expensive Nike React Element 87.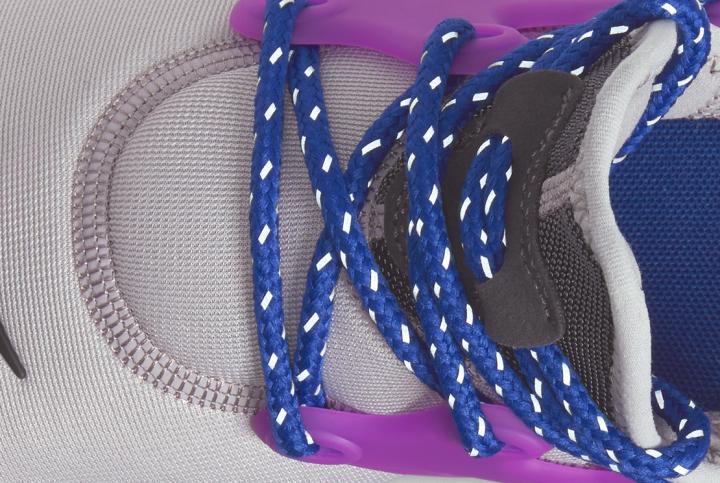 An unwelcome change
Some customers are disappointed that the TPU cage did not retain the original look of Nike Air Presto shoes.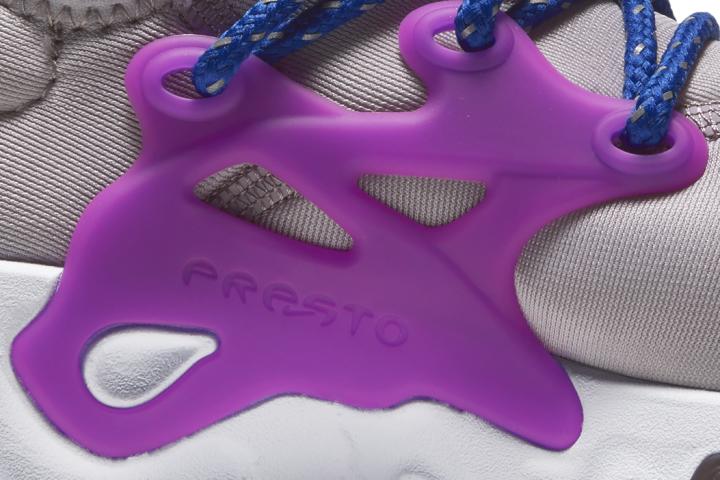 Tons of stickiness
Critics agree that the shoe's rubber outsole is plenty grippy.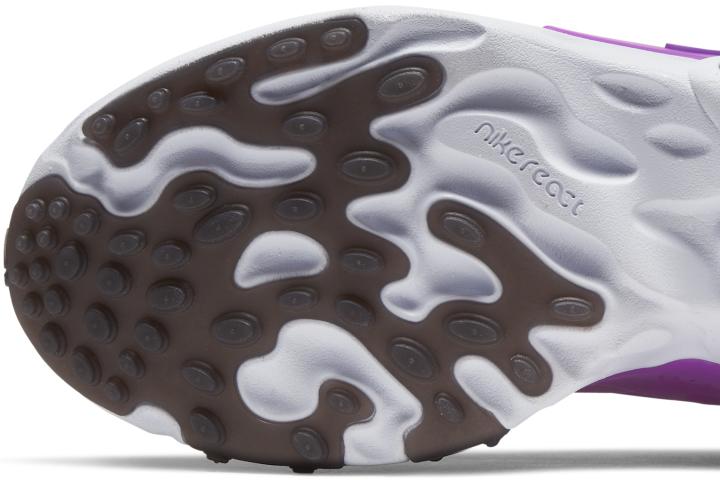 The React Presto's Olympic history
As one of the most iconic running shoe models released in the 2000s, the Nike Presto took years to come up with the most comfortable fit. The shoe was introduced just in time for the 2000 Sydney Olympics as a lightweight running kick with a barefoot feel.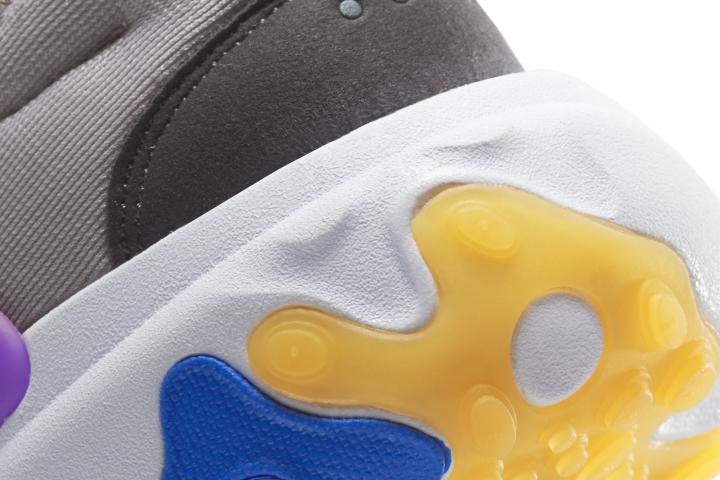 Improving the silhouette is the integration of Nike's best cushioning technology to date. a.k.a. Nike React, into one of its most beloved shoe models. The result of this fascinating combination is the hybrid Nike React Presto, which dropped in designs inspired by its original illustrated characters starting with Brutal Honey and Rabid Panda theme colorways. It was released just in time for the summer of 2019.