The React Metcon Turbo allows you to experience the benefits of the flagship Nike Metcon line in a lighter package and with more responsive comfort. Its ability to combine stability, springiness, and support for various workouts made many athletes claim it to be "the best Metcon yet" or at least an "impressive" gym shoe.
Pros
Excellent for agility workouts
Lighter than other Metcons
Cushioned for jumps and short runs
Stable for moderate lifting
Secure lockdown
Breathable
Appealing design
Cons
Horrible for rope climbs
Not for heavy lifting
Narrow for wide feet
Who should buy the Nike React Metcon Turbo
The React Metcon Turbo is a premium-level gym shoe from Nike that also comes with an asking price. That's why it's better to be sure that it matches your personal workout needs. Here is what the trainer is best for:
agility workouts which require a light and maneuverable shoe
a balance of stability for moderate lifting and responsiveness for plyometrics (with more emphasis on the latter)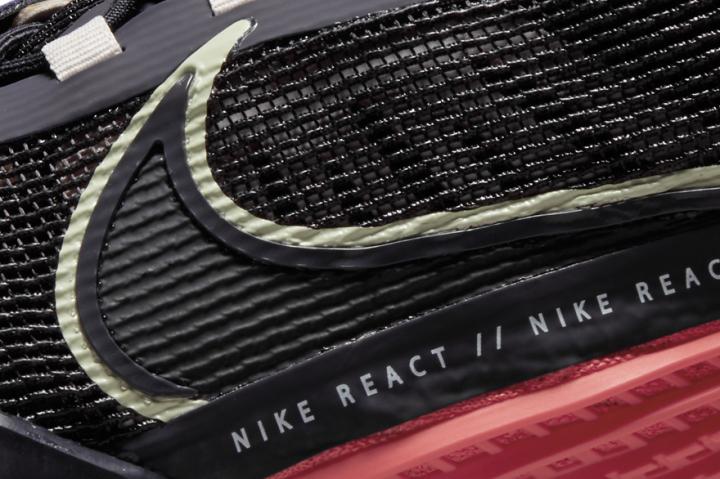 Who should NOT buy the trainer
If your typical training session is more Crossfit-oriented, involves lots of heavy weightlifting, rope climbing, and requires maximum ground feel, you are MUCH better off with the Nike Metcon 7.
And if you hope to get a versatile gym shoe that you can also comfortably wear around the block, consider the Reebok Nano X1.
Both of these shoes are still premium options but are offered at a slightly lower price, making it easier on your wallet as well.
To broaden your options, you might as well check out our selection of the best Crossfit shoes on the market as of today.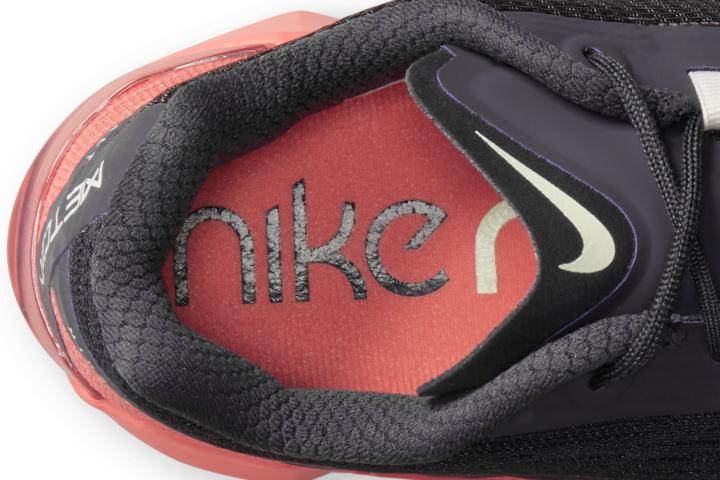 It's called Turbo for a good reason
Plenty of reviewers agree that the React Metcon Turbo "really shines" during agility. Light and flexible, low to the ground, the way it feels on the foot has been compared to a soccer cleat or a ninja shoe.
Some also noted that it is a great option for those who stay on their toes a lot throughout the training session.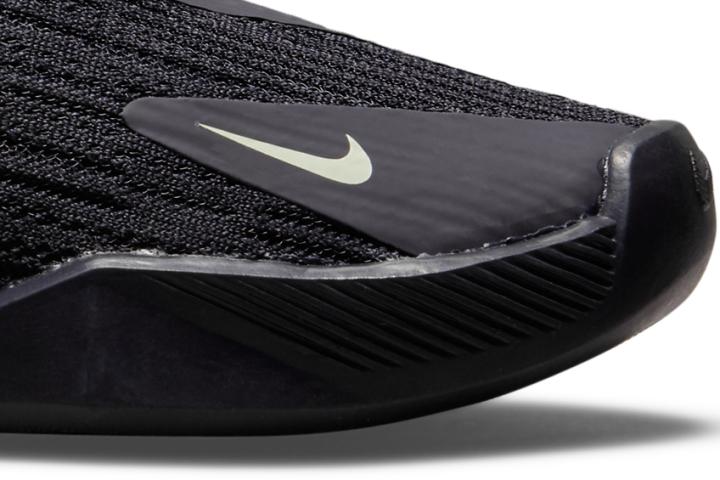 Lighter than Metcons, lighter than average gym shoes
Keeping the shoe as light as possible without compromising performance is one of the cornerstones of the Nike React Metcon Turbo. From the cushioning to the rope wrap, every element has been trimmed down and simplified to eliminate excess weight.
React cushioning makes your jumps springy
The wearers of Nike React Metcon Turbo are ecstatic about the use of Nike's high-performing React foam in this training shoe.
Even though it is denser compared to what you would experience in the Nike React running shoes, there is still a good amount of responsiveness, creating a nice bounce for jumping. The reviewers are happy with the spring it gives for box jumps, step-ups, burpees, double-unders, and other plyometric movements.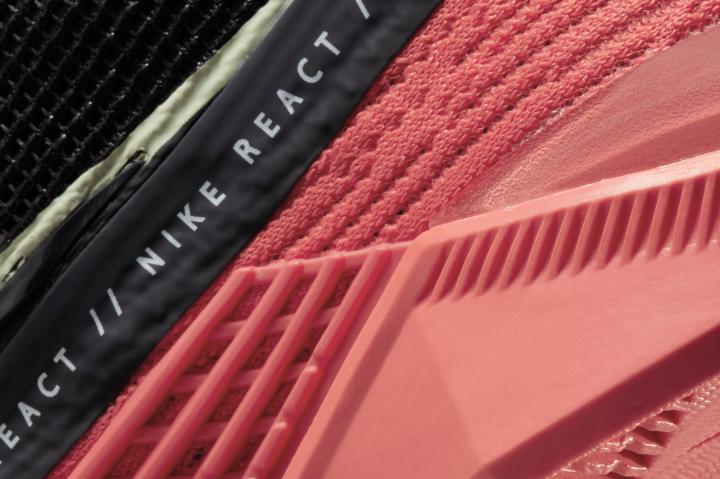 When it comes to running, this cross-trainer is good enough for shorter runs or sprints (2 miles max). Remember that it's still a gym shoe, so there is not a ton of React foam. However, athletes still find it more "runnable" than the traditional Nike Metcons.
But if you want a full-blown React foam experience for some longer runs on the treadmill or on the road, we recommend checking out the Nike React Infinity Run Flyknit 2.
Lots of ground feel and stability
Those who had their first experience lifting in a proper cross-training shoe were impressed with the difference that the React Turbo made for their squats and deadlifts. And for the more experienced athletes, it felt just as efficient.
As one of them puts it, "quite firm, is stable enough for heavy barbell weightlifting (or heavy KBs, or dumbbells, etc.)" It's not a shoe you'd pick for some serious Olympic lifting but it's just right for the more moderate weight spectrum.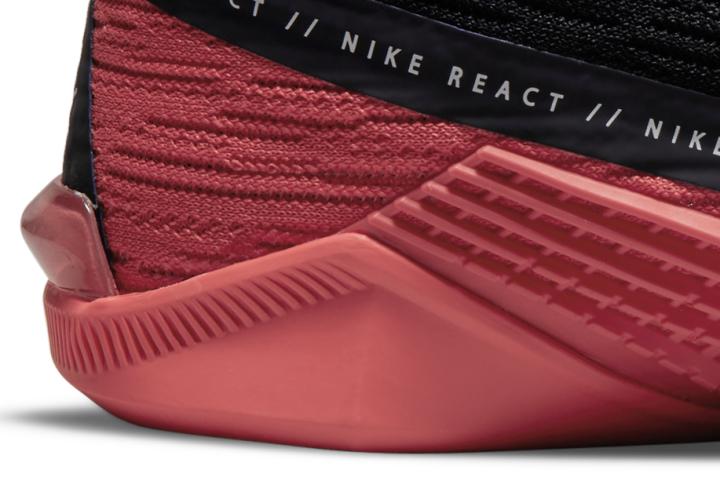 With a 4-mm heel-to-toe drop, the shoe puts your feet in an almost flat position, which feels quite similar to most other professional Crossfit shoes. Here are some of the other components that help to make this trainer lifting-friendly:
low-to-the-ground profile
wide platform with special diamond-shaped geometry
hard rubber under the heel
tough TPU heel counter around the ankle
All of the above allow you to experience that "firm footing."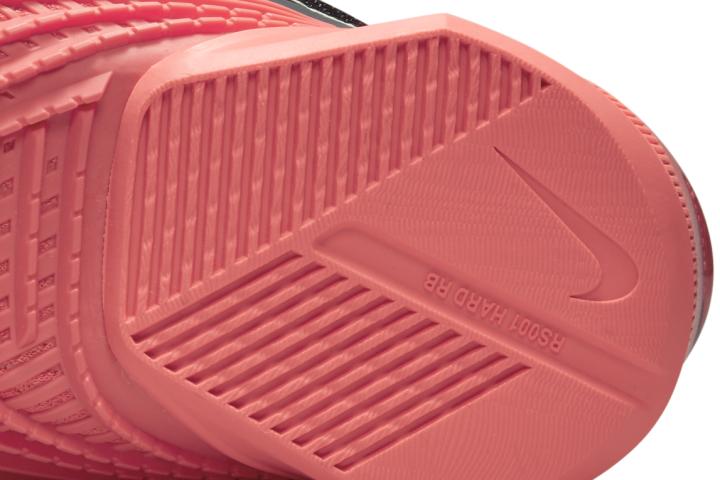 A big NO-NO for rope climbs
Quite surprising, but for such a premium-level training shoe, the Nike React Metcon Turbo turned out to be a disaster for rope climbing.
The reviewers agree that the rubber wraps on the sides, despite their intricate design, do a very poor job on the rope. To an extent that you can't even get hold of the rope! Those "teeth" just don't bite at all, making your foot slide as if it's been buttered.
An avid Crossfit shoe expert calls it "the worst rope climbing shoe that [he has] ever used in [his] life."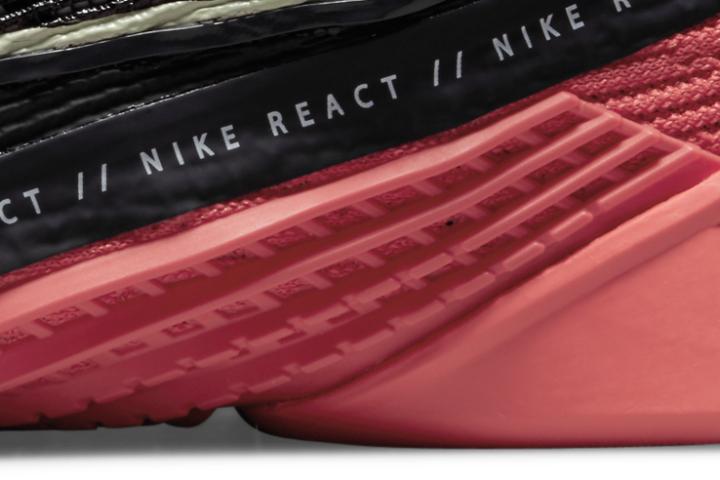 Foothold is more than secure with the Nike React Metcon Turbo
According to the users' feedback, the React Metcon Turbo delivers a very close-fitting and secure experience in the upper. It hugs your foot gently, causing "no issues with rubbing, slipping, or uncomfortable spots." They also add that the shoe immediately feels good from the first wear.
No heel slipping has been reported. Some users assume that this is thanks to the taller heel collar that sits higher up the ankle compared to other shoes, i.e. Nike Metcon 6. like how the lacing system works, gives a very secure feeling.
At the same time, the mesh material wrapping around the foot remains breathable and helps in keeping the foot well aerated.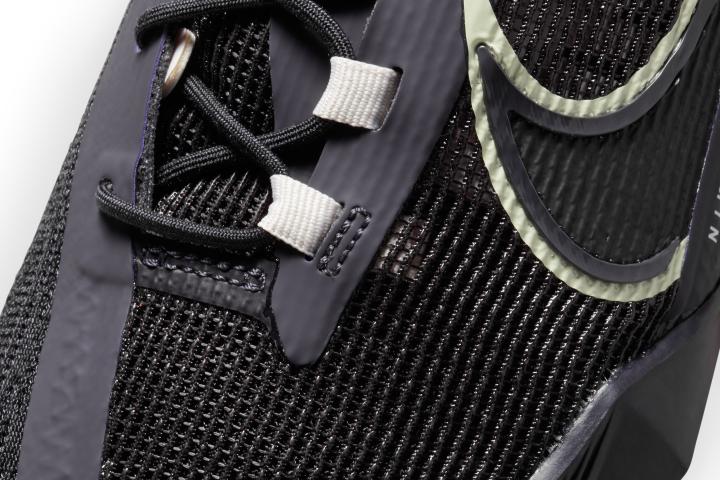 Bad news for people with wide feet
What makes this Nike trainer so appealing for people who prefer a glove-like fit becomes a problem for those with larger foot dimensions. This is especially felt in the toebox which, for them, is tight on the sides and in also pressing on the toes.
Not for casual wear
Despite having a responsive React foam for cushioning, it's still not enough to make the Metcon Turbo comfortable for walking around the block or running errands. The flat outsole with pointy edges also prevents it from feeling smooth throughout the walk.
The Nano X1 from Reebok would be a better option for this purpose.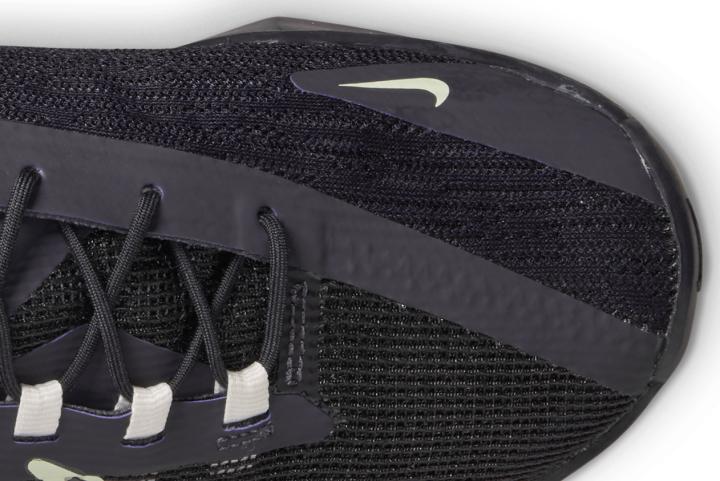 The React Metcon Turbo will elevate your looks
"I think I look faster and more powerful in the gym," says one of the reviewers. In fact, many of them agree that the Turbo is one of the best-looking gym shoes on the market.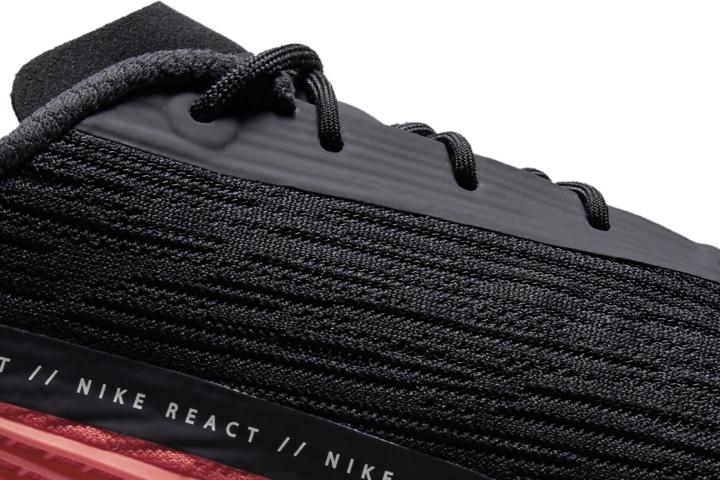 All that comes with a price
Packed with Nike's premium materials, the Metcon Turbo costs $50 more than the average training shoe from both Nike and other brands.
But the good news is that we keep an eye on every discount available from dozens of online shops so that you can catch a good deal on a Crossfit shoe of your choice.
Nike React Metcon vs. the Turbo: what's the update?
According to the reviewers who have tried both trainers, the Turbo turned out to be a big improvement over the original Nike React Metcon. Here are some of the positive changes:
4.2 oz (120 grams) lighter
More ankle freedom thanks to the lower-sitting upper
More flexibility for burpees and lunges due to the separated forefoot and heel parts
Wider heel area for more ground contact
More secure fit with the snug-fitting upper and a traditional lacing system over the original's bootie design.