The Nike Precision 4 is an affordable, low-cut basketball shoe that features a lot of significant highlights similar to higher-profile basketball shoes. The Precision 4 is suitable for casual basketball players who do not need too much cushioning and ankle support.
Pros
True to size
Affordable
Feels light
Responsive
Aggressive tread pattern
Nice lockdown
Flexible toebox
Wide, stable base
Cons
Rubber sole is hard and slips
Tongue slides around
Sole collects dirt
Nike Precision 4 review
After testing the Nike Precision 4, it is apparent that Nike put a lot of features similar to higher profile basketball shoes. The layers of the sole, tread pattern, the lacing, and cushion will remind you a lot of player exclusive shoes like the Kyrie and the Giannis.
Where it misses is with traction and slightly in durability. For the price this shoe will satisfy most players and even work for daily walking around. Overall, the Nike Precision 4 is a great shoe for the majority of people looking for basic basketball low top shoes.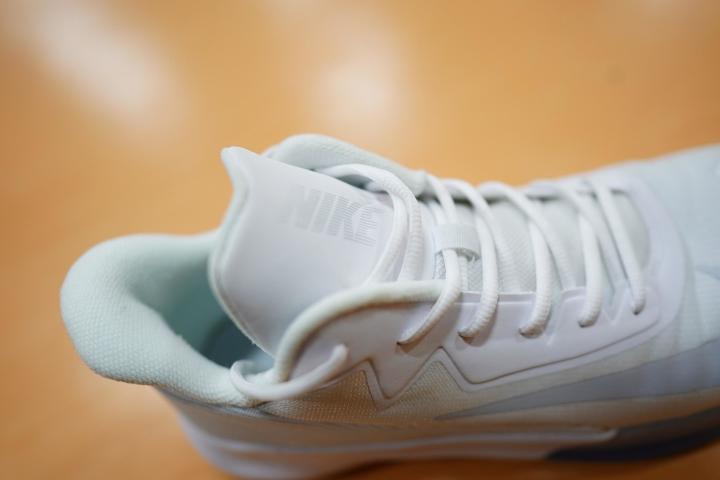 Who should buy it
There are plenty of options for those seeking a low top basketball shoe. For the casual basketball player I feel like these shoes will meet their needs and price range. You can play in these for a prolonged period of time and they feel great. They even have the utility of being nice enough to wear casually in my opinion.
Who should NOT buy it
Consider other basketball shoes if you:
Affordable with a lot of highlights
If the Nike Precision 4 was on the shelf at the shoe store, you would be pleasantly surprised to see a shoe like this for only $70. Features like a split-sole with heavy contours, reinforced lacing on the tongue, and a toe box protected by molding usually come with a heftier price tag.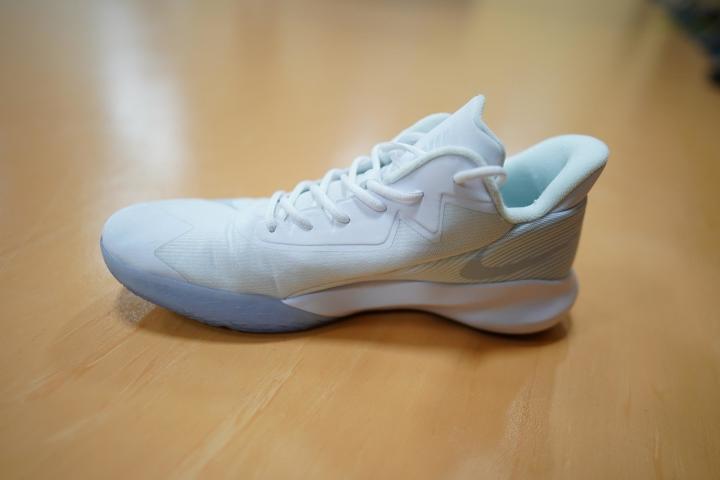 Not the most durable shoe on the market
After being fascinated with all of the features of this shoe, I'm not as happy about the durability of the fabric that was used. The fabric wears pretty easily and is a big concern. The durability is probably the only negative that stands out about the Nike Precision 4.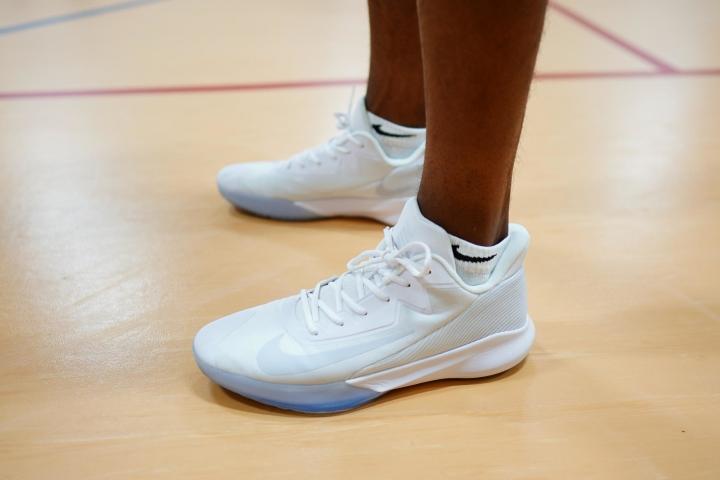 Not as breathable compared to others
It is not as breathable as some of the mesh materials in some other shoe models, however not excessively hot.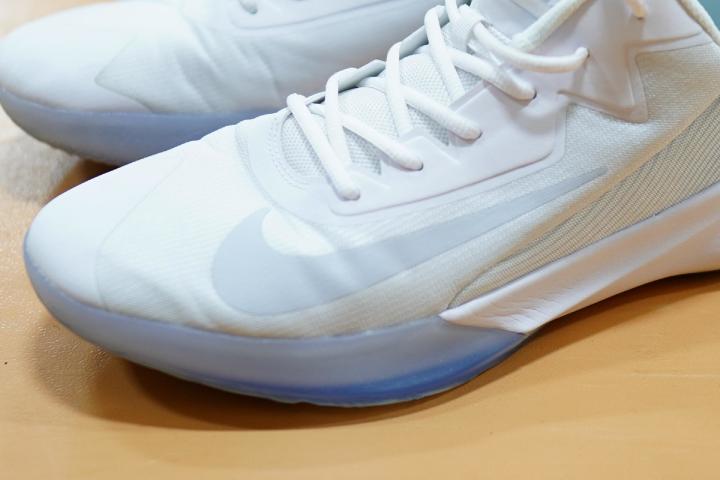 Cushion is just enough for the Nike Precision 4
After working out and training, I did not feel any type of air capsules. The sole has a foam cushion and I think it felt good how it's set up. After running, jumping and changing directions over the course of an hour, the shoe still felt comfortable. The toe and heel equally feel good in the Nike Precision 4.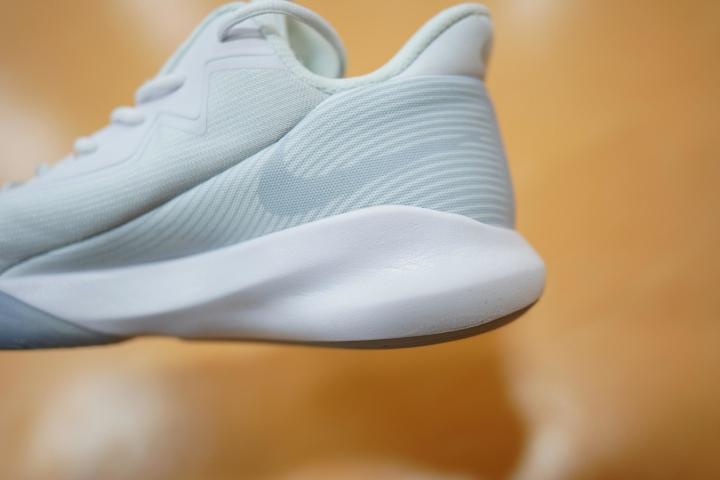 The rubber on the shoe is hard and it slips
Traction is probably the most important make or break feature that I judge for a pair of shoes. Out of the box the Precision 4 seemed to have hope to get better after a little breaking in however the opposite occurred. I thought after playing a while, the rubber soles would be more responsive with stop and go but they actually got somewhat more slick.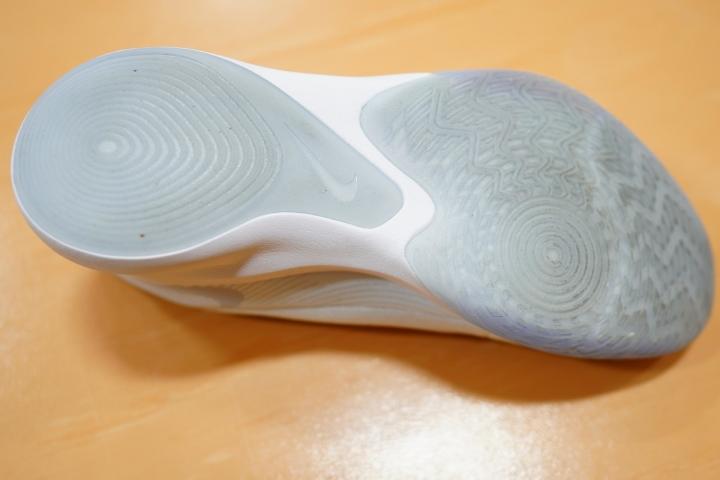 They also collected dust/dirt that was visible after just one time wearing them. Playing inside on hardwood wasn't the best experience but I feel that these might perform much better on asphalt and concrete surfaces.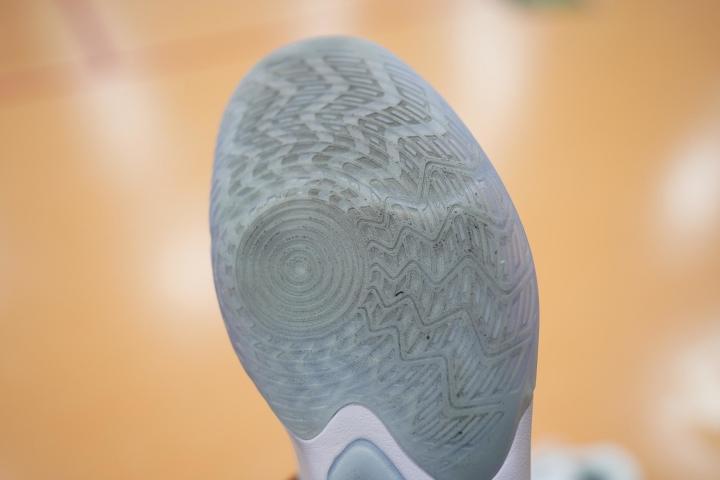 Very easy to play in
I feel honestly like this shoe is light and easy to play in. There is a minimal weight in the upper without a lot of bulky overlays or extrusions. The sole is wider on the heel however the front is narrow and streamlined all the way to the toe.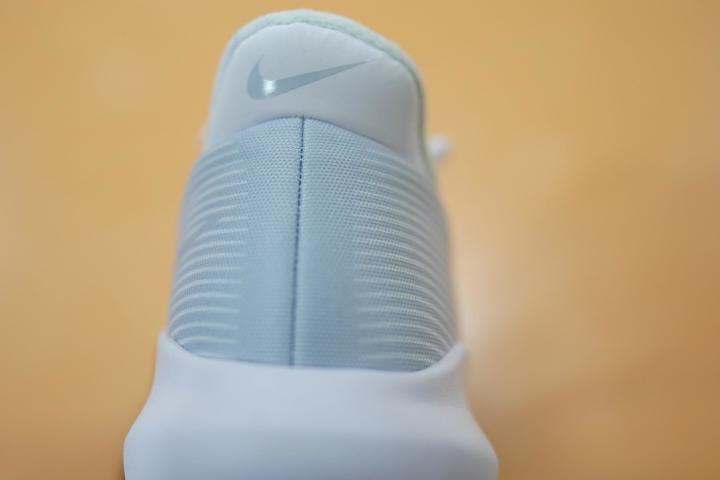 Does not feel heavy
I'd say the weight of the Nike Precision 4 is average and did not feel too heavy after playing for a prolonged time.