A highly-cushioned basketball shoe, the NIke PG 5 offers players a solid platform for jumping. This would be a good shoe for a big or power forward who likes to stay in the lanes and remain on the block. Aside from the pleasing looks, the Nike PG 5 offers great value for money.
Pros
Highly-cushioned
Superb traction
Looks great
Good value for money
Cons
Feels pretty rigid
Runs small
Tight fit
Nike PG 5 review
The Nike Paul George 5 (PG 5) comes off exactly as it is advertised: a highly cushioned, multi-use basketball shoe that sticks amazingly to the court and moves well in transition.
Who should buy it
The Nike PG 5 is for players looking for a basketball shoe that:
is highly cushioned
grips well on the court
Who should NOT buy it
Look away if you:
The Nike PG 5 runs small
I would definitely go a half size up personally if given another chance to have these. There isn't much room for the toes to flex or your foot to breathe. If you are someone who likes more room, you will definitely need to look at going a half size or even full size up.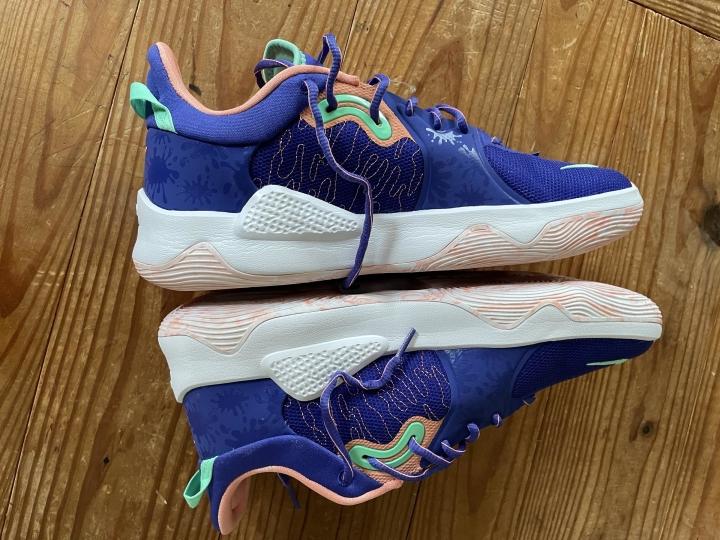 Tight fit
The fit of the Nike PG 5 is pretty tight and it leaves me preferring other more guard-based shoes simply because I hate not having enough room to move in transition.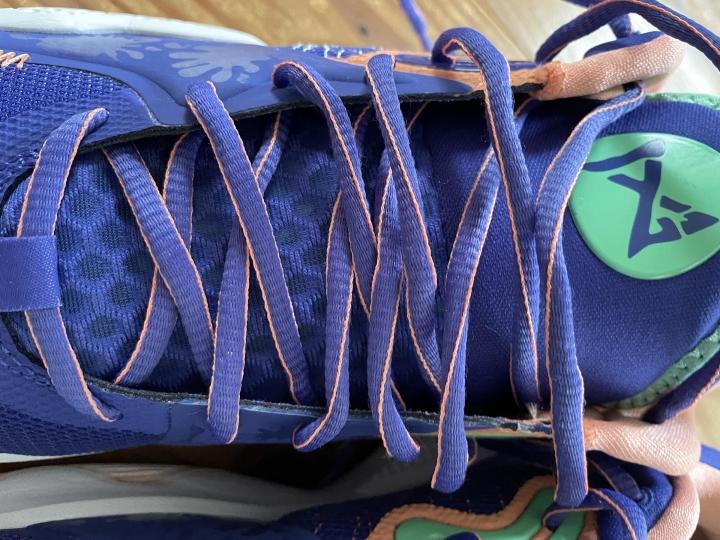 The lacing structure seems to add to this issue. There are a lot of eyelets, and by the time the shoes are completely laced, there is barely any room left to tie a knot.
A highly-cushioned basketball shoe
The Nike PG 5 does a nice job of providing a solid launching platform and giving tons of cushion for any basketball players who need more cushions or who deal with foot injuries.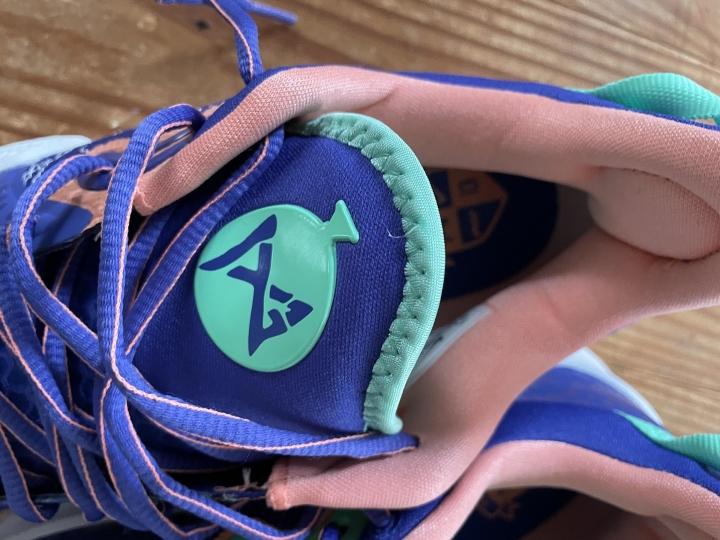 The Nike PG 5 is not flexible
While the shoe feels flexible through the way the cushion bounces and reacts, the shoe itself is not overly flexible. The Nike Strobel cushioning is pretty dense and the result is what feels like a pretty flat-footed or "chunky" shoe when standing still in the defensive lane.
In transition, it feels a little bit better but still heavier and more noticeable than other guard shoes.
Superb traction
There is a lot of traction and the grip on the floor is great. There are a variety of circular patterns on the outsole which creates a lot of traction and provides a good platform for jumping. The overall feel of the shoe also performs well when standing still and jumping vertically.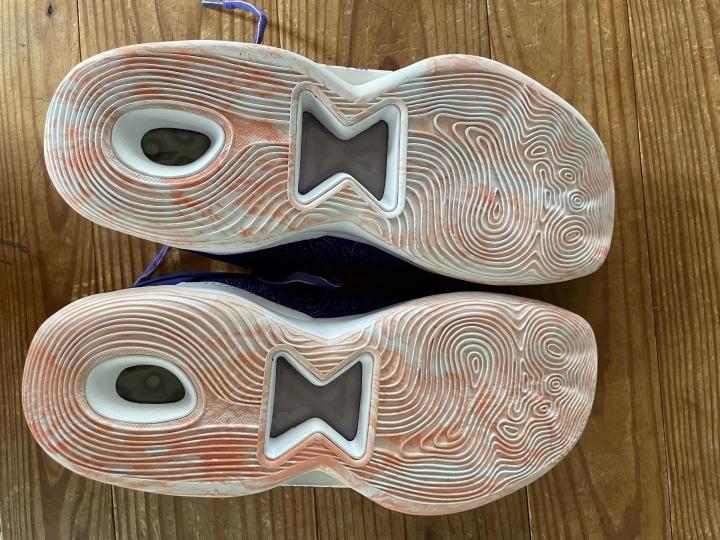 The Nike PG 5 looks great
The colorways on this Nike Basketball shoe are pretty awesome in this shoe overall, ranging from very colorful options to more plain colors. The shoe looks great and could certainly be worn as a casual shoe.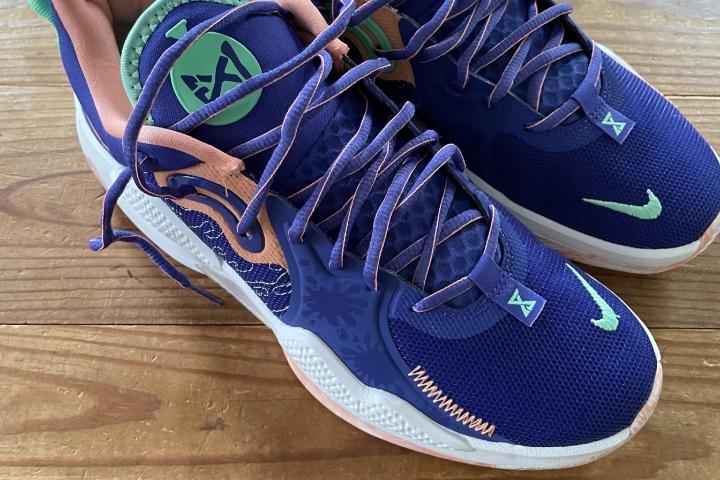 Good value for money
Priced at $110, the Nike PG 5 is cheaper as compared to most low-top basketball shoes ($123 average price). While it isn't the greatest basketball shoe I've ever worn, you get a lot of value for the price.