The Nike Mercurial Superfly 8 Elite KM FG is NOT a bad shoe at all, we just have to be clear on that. It just follows a considerably well-reviewed Superfly 7, and not all attempts at improvement translates to better performance. Still, it's a good shoe, and buying it isn't a bad move.
Pros
Reliably grippy
Nice texture for ball control
Fits nicely
Light
Stylish
Stable and supportive
Cons
Needs break-in
Really expensive
Gimmicky
Who should buy the Nike Mercurial Superfly 8 Elite KM FG
The 8th Superfly is still great for players who love a well-rounded cleat for their well-rounded games. This soccer cleat delivered on aspects that matter such as traction, ball control, and weight.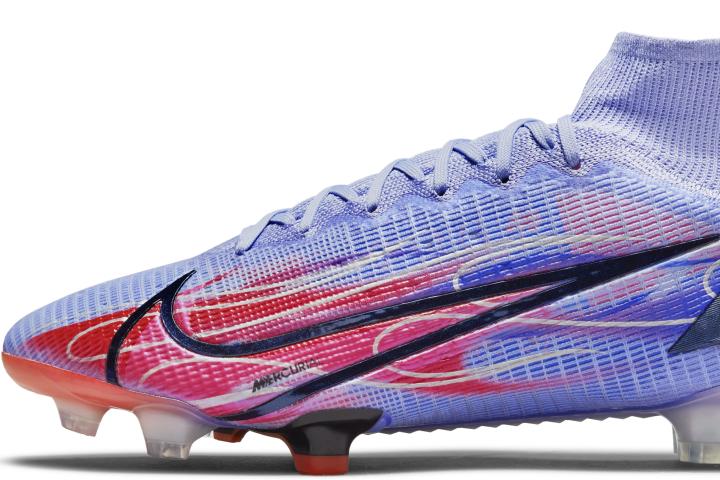 Of course, Kylian Mbappe will go crazy over this special version of the Superfly 8.
Who should NOT buy the cleat from Nike
The Nike Mercurial Superfly 8 Elite KM FG won't be for the following buyers:
wide-footers
athletes on a budget
feet prone to blisters
For these players, sticking with the Superfly 7 is an option. The more budget-conscious among them can also go for the Pro version or lower of the Superfly 8.
Nike Mercurial Superfly 7 vs. Nike Mercurial Superfly 8
Compared to the Superfly 7, the Superfly 8 is
less pliable, so players are prone to blisters.
has a thinner upper, so it does not provide as much protection as the Flyknit used in the 7

When it comes to traction, the Superfly 8 KM FG means business!
The sole plate and stud configuration work together that gives a "very solid (traction) package." No complaints there.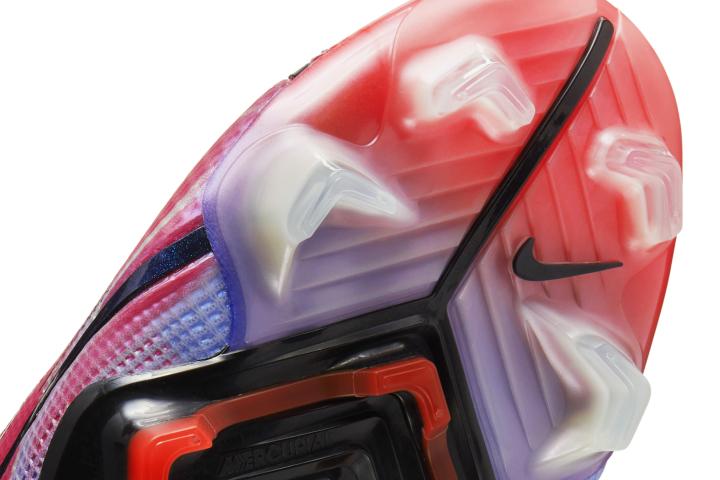 The matte feel
is the real deal

!

The engineered mesh on the forefoot had a "matte feel," which effectively enhanced ball control.
The
fit is great!
Soccer players report that these cleats hugged their feet just right.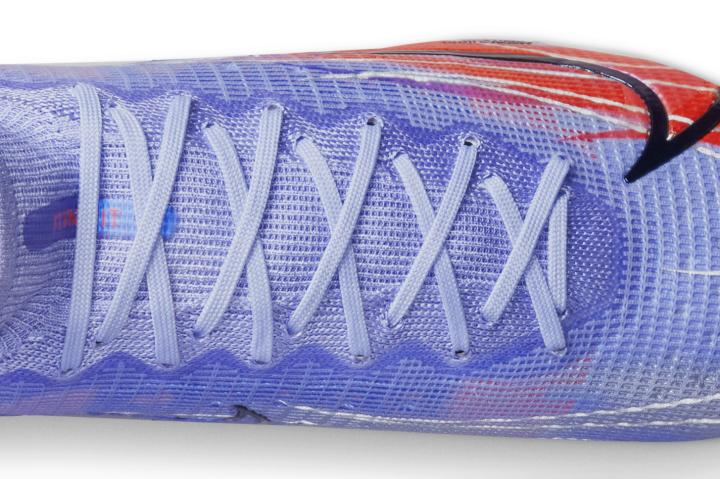 Wide-footers still have to make size adjustments, though.
The cleat is light and supportive despite having a few
extra features.
Though this is a tiny bit heavier than the previous version, the Superfly 8 Elite feels so light. The upper also felt like it was more aligned with the foot's movement, resulting in a good lockdown.
This soccer cleat, however, has features that do not really have functional significance; they are there for show. A good example is the rear Speed Wings.
Performs well, looks good
We just couldn't help it; these mid-top cleats from Nike really looked great.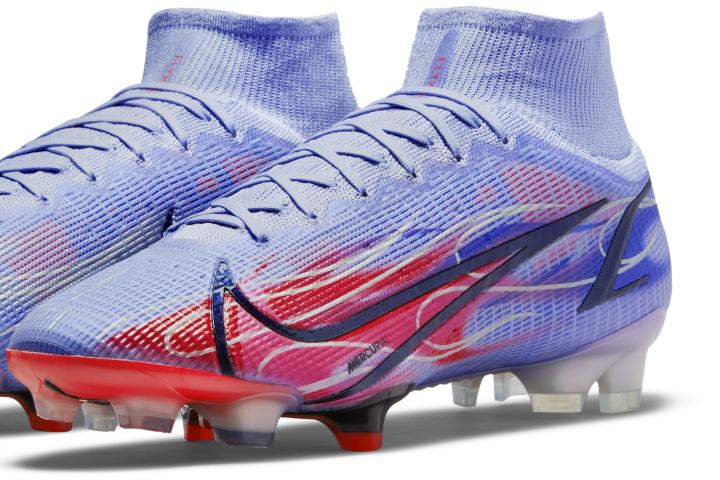 However, we are bummed that the Nike Mercurial Superfly 8 Elite KM FG is just a collared and ridiculously more expensive version of the Mercurial Vapor 14.