Overall, these were a solid, fun option for a day on the court, although not near the ranks of my top performers. I would be happy to grab them for a solid afternoon of pickup runs. This shoe is great for lifestyle and workouts. The aesthetic has been praised by many strangers at the gym, and it provides a nice ride to walk around every day.
Pros
True to size
Close ground feel
Secure lockdown
Versatile for gym use
Affordable
Looks
Cons
Inconsistent traction
Stiff upper
A bit warm
Nike Mamba Rage review
In 2015, Nike decided to start the chain of the Mamba line—a parallel series dedicated to Kobe alongside the A.D. line that emerged after his retirement. The line is a lighter, cheaper alternative to the main Kobe line, with the first release of the KB Mentality, starting off as a sturdy light performer.
Since then, there have been a few more iterations with some modifications here and there. The Mamba Rage is the 4th model in the release and makes for a fun ride in some casual weekend afternoon pickup basketball.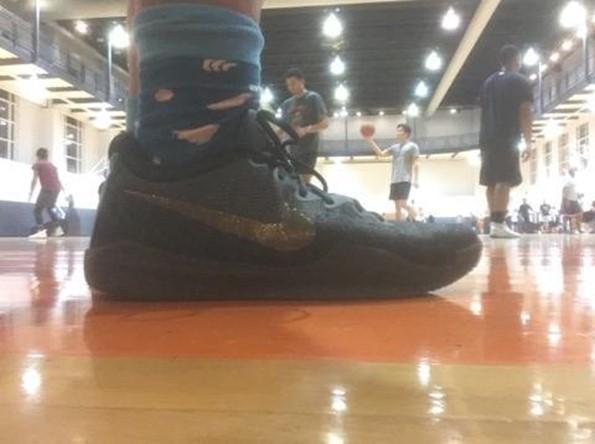 Inconsistent traction
I found the traction on these to be fairly inconsistent. I used these in a few different gyms across my college campus for a few months. Sometimes, it grips well, and on other occasions, it feels like it's sliding without consistent wiping.
Dust accumulated in these rather easily, so be prepared to wipe frequently on anything short on a soundly clean court. I also want to note that the traction pattern is mostly hard rubber with patches of soft rubber. However, the grooves are quite shallow, so I would not expect these to last long playing outdoors.
Low-to-the-ground ride in the Nike Mamba Rage
The cushioning on these is minimal; just a thin, full Lunarlon sole. It's plush with a low-to-the-ground ride.
I do think this is a bit too minimal for 2+ hours pickup sessions or long games. However, if I wanted to get a short individual shootaround or workout in, these would fit the occasion nicely.
I would recommend this for quick guards/wings who need a really intimate close to the ground feel. Players with more physical-bruising games should consider shoes with more cushioning.
I also want to comment that when trying these out in-store, the cushion felt very ideal for casual wearing and lifting too, so I am strongly considering adapting this to my go-to workout shoe.
Fit/support of the Mamba Rage
I chose true-to-size as a wide footer and it was a good decision. While the material in the toe area is not very elastic and a bit stiff, it still did a good job providing good lockdown and containment.
During the first few pickup sessions of using these, I felt some pinching near my pinky toes. I attribute this to the material, more so the fit.
The support for me was solid; the shoe had a great fit for my foot. I did not have any unexpected sliding around and moved laterally without any ankle exposure.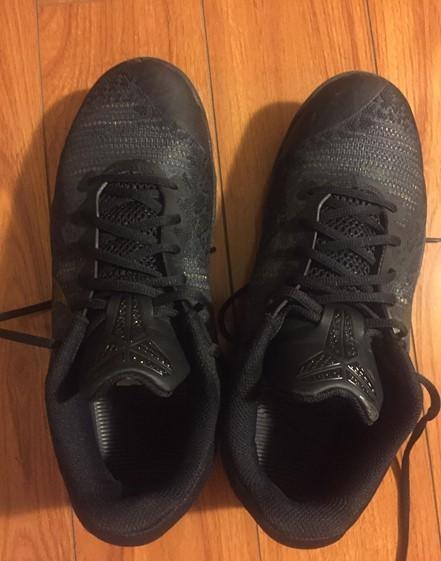 Materials/breathability
The upper material of the shoe is called Flyweave. It is light and strong, but not really breathable or flexible.
The front toe part of the shoe is made of a mesh-plastic-like material, providing some small pinching before breaking the shoe in. I typically prefer this area to be much more elastic. For any hooper, there is a preferred balance between rigid containment and flexibility, and these scored too high on rigidity.
To be fair, one shouldn't really be expecting premium materials in a takedown model. Breathability was not an issue for me—the mesh-like material did a satisfactory job and I found any noticeable moisture in my many seshes of using these.
Conclusion
The biggest improvements I would suggest are harder and more consistent traction, plus more support to cater to a wider range of players. I think the materials could also use an upgrade in the aspect of elasticity.