Nike LeBron Soldier 12 review
To win a battle, you depend on your "soldiers" and these shoes indeed, will not let you down.
The silhouette looks familiar with no laces and velcro straps, however, some minor adjustments in design make this LeBron a new all-time favorite. And if you know about previous LeBron shoes, you don't take for granted the ease of putting on and taking off of a shoe.
Straps are secure, let's dive in.
Good traction
I exclusively played with the LeBron Soldier XII inside. These shoes will give you the brakes to cut when you want. I will admit there is a sense of 'drift' which some might consider a slide but after playing in them a few days in a row, it was not even noticeable.
It's not the absolute best I've ever experienced where every step gives me that squeaking sound, but they are pretty good.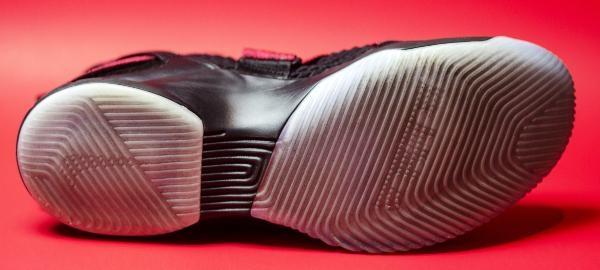 Good fit
The fit with the LeBron Soldier XII is good.
When I wore them the first time and walked around, I had to adjust the straps. I like the new cross foot design and it is quick and easy to readjust in a game versus dealing with shoelaces!
After wearing for a prolonged amount of time, the tightness around the sides of my mid-foot was noticeable. When playing you forget about it, but in between pickup games you may adjust them for comfort.
Also, around the toe areas, it's somewhat loose, not to the extent that my feet slip when I plant but there is some wiggle room. All of the things I've mentioned aren't really complaints, just observations while playing. They fit and feel good overall.
No complaints on the weight
I have no complaints with the LeBron Soldier XII as far as weight is concerned. I could easily make quick steps, recover on defense and explode to dunk the ball whenever I wanted.
Not so durable
The durability of the LeBron Soldier XII is a concern in the toe area. While the shoes felt great, breathable, and look really good when wearing them, I've noticed blemishes on my toes when I used them for 4 consecutive days.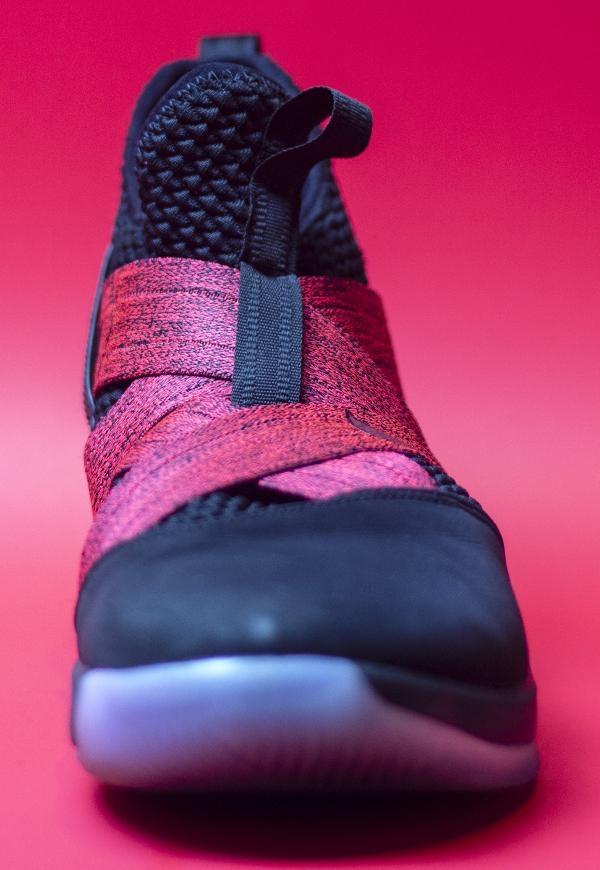 I'm hoping this doesn't wear away so soon. The darker shoes obviously also do hold dust, so in gameplay, if someone steps on them, this pair will require some wiping to maintain a clean look.
Cushion is good in the Soldier 12
The cushion in the LeBron Soldier XII felt good. My last workout involved a lot of driving to the basket and finishing with dunking the ball. Landing felt great for the entirety of my workout.
Support is the best feature
Probably the best feature of the LeBron Soldier XII is the support. I got full support in these shoes in my ball-handling drills and in pick-up games. I felt completely confident doing anything and everything I wanted to with no slippage at the ankle when planting, exploding or landing.
Conclusion
The Nike LeBron Soldier XII offers value and comfort.
They are extremely comfortable, with great support, and again, are easy to take on and off without help for those shopping for elementary age players. These shoes are a great buy, even better if you can catch a pair you like on sale!
Compare popularity
Interactive
Compare the popularity of another shoe to Nike LeBron Soldier 12: