Kyrie Irving is famous for his beastly footwork on the court, so it should come as no surprise that the Kyrie Flytrap 6 supports complicated moves. It is low-to-the-ground and is quite big on support. This makes fine and sophisticated foot moves quite easy to execute. This shoe is indeed for those who run, turn, and twist their way to the basket.
Pros
Reliable traction on clean courts
Durable enough for outdoors
Low-to-the-ground profile
Noticeable bounce
Quite smooth heel-to-toe transition
Comfortably minimal upper materials
Pretty supportive structure
Lightweight construction
Cons
Impact protection is lacking
Fit is tricky
Who should buy the Nike Kyrie Flytrap 6
This basketball shoe from Nike is a good match for those who are huge fans of Kyrie Irving. Aside from these players, the following are also potential wearers of the Nike Kyrie Flytrap 6:
buyers who are on the lookout for affordable signature kicks
players who are comfortable wearing shoes that do not have the traditional tongue
smaller athletes who value court feel and responsiveness over impact protection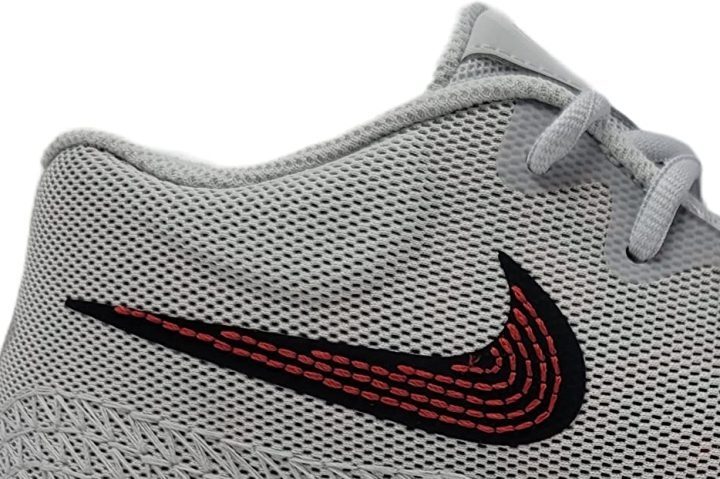 Who should NOT buy this signature Kyrie Irving shoe from Nike
Biggers players and more aggressive athletes might need a lot of impact protection. The Nike Kyrie Flytrap 6 cannot deliver on this aspect, so these players are better off going for big men's shoes such as the Nike LeBron 20 and the LeBron Witness 7. LeBron James's signature kicks are almost always big on cushioning.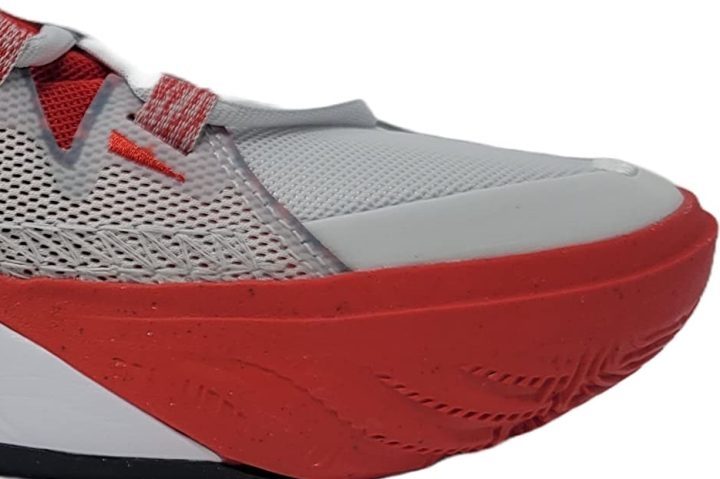 Buyers who cannot gamble on fit might be left frustrated by the Flytrap 6, which currently has mixed reviews when it comes to fit. The Nike Cosmic Unity 2 is more consistent in this regard.
A grip that you can rely on
Though the outsole of the Flytrap 6 is not noisy on the hardwood, it does have a good bite. According to an expert, the grip is even better when the court is clean. "You should be fine," says another of the grip after he has successfully broken it in.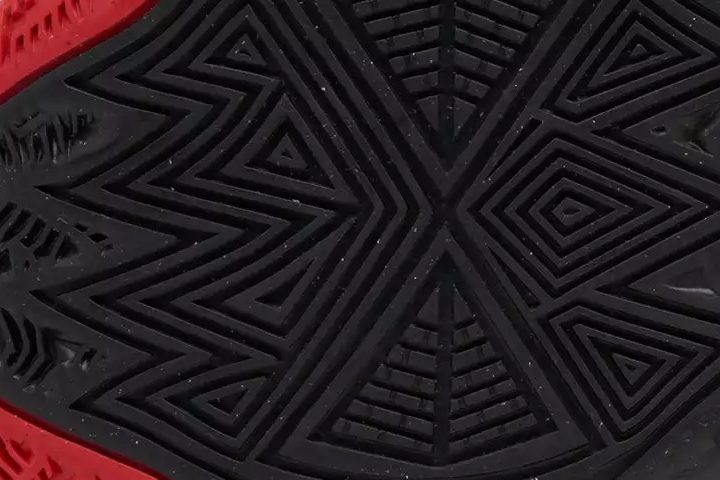 Nike Kyrie Flytrap 6: An outdoor shoe
The traction of this Kyrie shoe works even better on concrete and asphalt, which are common outdoors. "[The shoe] barely had any tread loss," says an expert who played in this shoe for more than ten hours.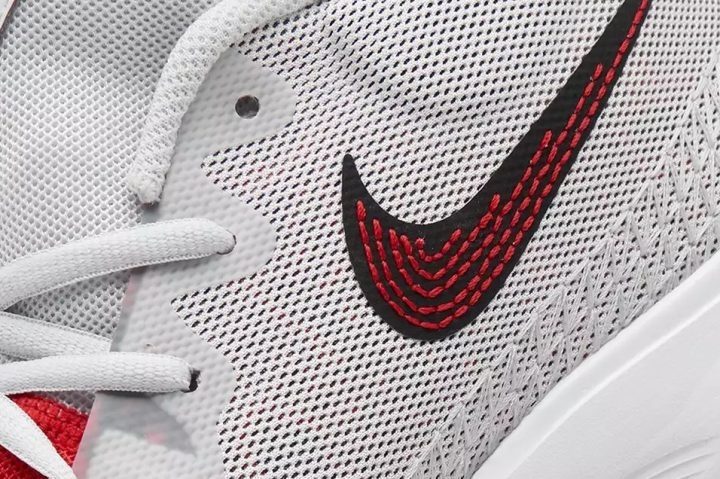 Enjoy pretty smooth steps
An expert is happy that the heel-to-toe transition of the Nike Kyrie Flytrap 6 is "pretty damn smooth." He says that this is because the forefoot has the "craziest curved shape."
Feel the ground well
The shoe has a pretty low-to-the-ground profile, so feeling the floor is not a problem at all.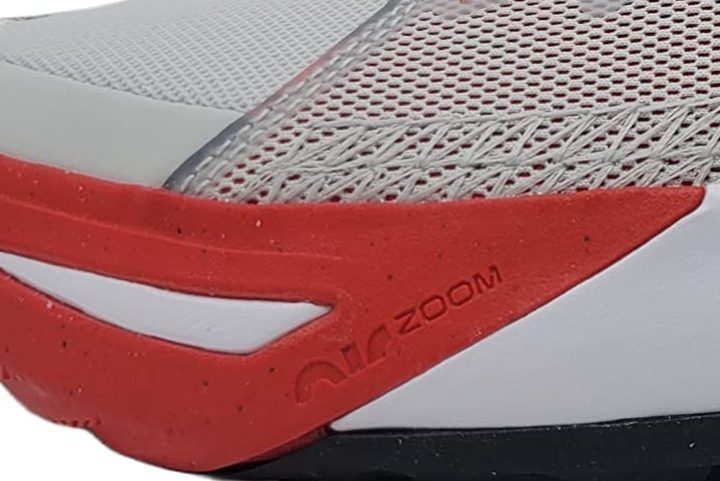 Enjoy a little bounce, too
The midsole is equipped with an Air Zoom unit that subtly springs back energy for more efficient sprints toward the basket.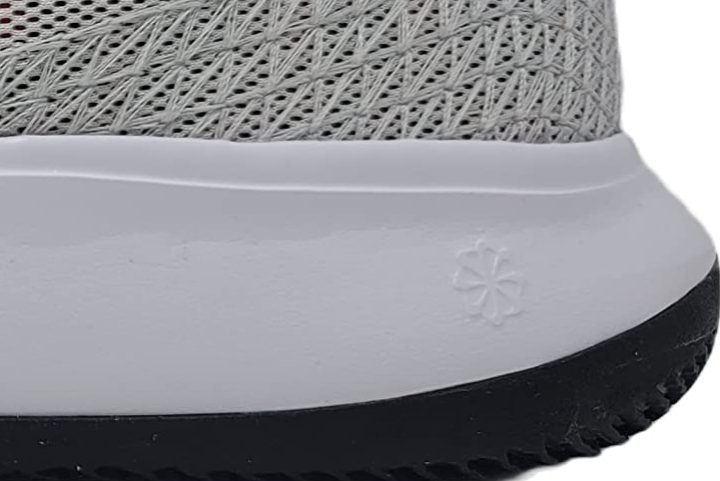 ...but be ready to feel pain
"[The] impact protection sucks," an expert puts it bluntly. Because of this, players who do a lot of rebounds and dunks might be at risk of hurting themselves.
Foot containment is not a problem
An expert says that support is the "most significant improvement" in the Flytrap 6. Another says that the materials that make up the sides of the upper, though thin, are "so damn stiff." Because of this, the foot is effectively held in its place securely.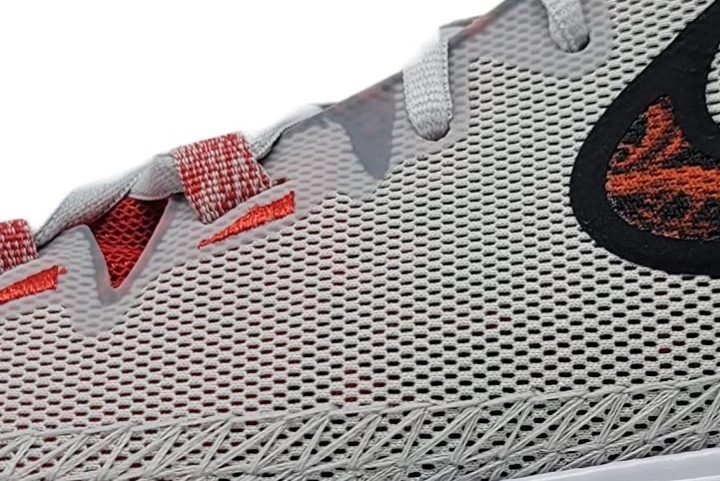 Light and easy
At only 12 ounces (340 grams), the Nike Kyrie Flytrap 6 is a lot lighter than the average, which we peg at 13.5 ounces or 383 grams.
Comfortable wraparound
Although the materials that make up the upper are basic, an expert still says that the quality is "not that bad." He adds that because the mesh is thin and breathable, it is able to conform to the shape of the foot quite well.
Reports on fit are not consistent
There is an expert who says that the Nike Kyrie Flytrap 6 is true to size. Another reports that he went up half a size, and only then does the shoe fit him "pretty damn well." It's wise to try this shoe in-store if at all possible, especially since this shoe has a semi-bootie construction and doesn't have a true tongue. According to an expert, you can only "mess with the laces" to get the right snugness.