Players with aggressive playing styles will love the Kyrie 7. Wearing this shoe equips anyone playing with an advantage when playing aggressively. Having an upper that hugs the contour of your foot, a bouncy cushion and an elite tread pattern that will provide control is a winner. The Kyrie 7 is recommended for everyday and competitive basketball players.
Pros
Remarkable lockdown
Super comfy
Feels light
Stable even during lateral movement
Durable
Breathable
Good value for money
For players of all levels
Feels springy
Easy on/off
Many color options
Cons
Break-in period needed
Slightly slipped when rocking backward
Nike Kyrie 7 review
Flexibility to jump, sprint, stop and go are what makes the Kyrie 7 a solid choice for players of all levels. A secure fit coupled with a flexible upper and wide base at the heel allows the freedom to perform. The shoe is one of the best options for players who want the latest technical innovations without breaking the bank.
Who should buy it
Players who desire a shoe that:
feels lightweight with ankle support
is durable without being too heavy
is responsive
Who should NOT buy it
Don't buy the Kyrie 7 if you are:
The Kyrie 7 fits as expected
It's a true to size fit. I experience no discomfort around the toes or middle of the foot where sometimes it isn't wide enough; not the case here. The mesh upper contours my foot and allows me to operate in motion with each step without my foot sliding around.
Remarkable foothold
The lockdown of the Kyrie 7 is remarkable because when planting your foot, even with the heaviest jump stop, you feel stable. The wider heel compliments the lockdown as well.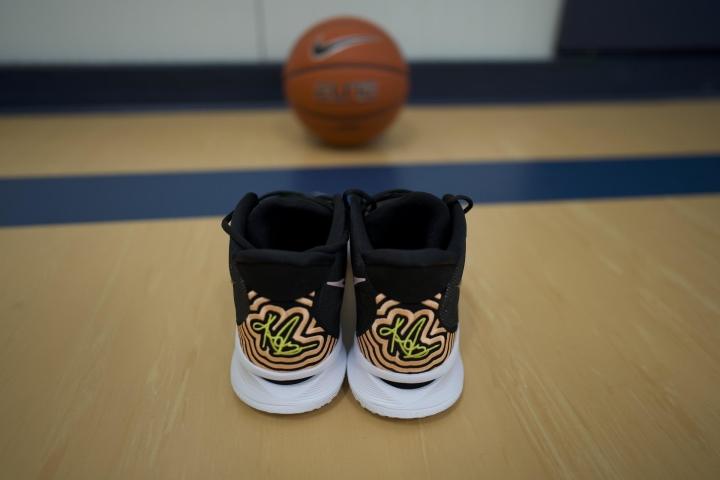 Easy to take on and off
The laces and tongue are not intrusive and I had an easy time putting this shoe on and taking it off.
Dribble and shoot in comfort with the Kyrie 7
From the first step, you can appreciate how there is no feeling of rough impact when you run or land after shooting. The materials and cushioning are complementary and I felt no counter effects after playing full speed. Some shoes have overwhelming amounts of cushioning that seem to add to fatigue. The Kyrie 7 was super comfy and not too light, not too heavy, really just right.
Puts out huge performances
I enjoyed the free range of motion and felt very springy in the Kyrie 7. There were no aches in my feet and everything felt smooth when changing speeds. There won't be any hesitancy or urge to hold back.
Stable lateral movement
I felt stable with the wider heel especially moving side to side when attacking the basket. Landing after a shot at the basket or jump shot was great with no issues.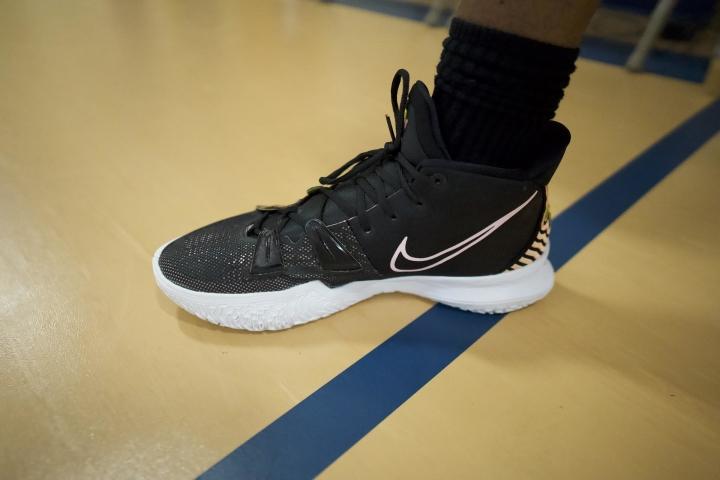 Fine-tuning will require a little breaking in
Before wearing this in a game I did feel like out of the box, the soles were stiff. Think about how something is almost frozen and you just need to thaw it out to loosen it up a little bit. After working out in a couple of days, I did feel better flexibility from heel to toe.
So many features without compensating with additional weight
Not many shoes with a sole that isn't coupled (has two different soles, one for forefoot and one for heel) feel as light as the Kyrie 7 (weighs 12oz/340g).
The mesh upper helped compensate for the weight of the shoe as well. I never felt any extra fatigue or urge to rush and take this off.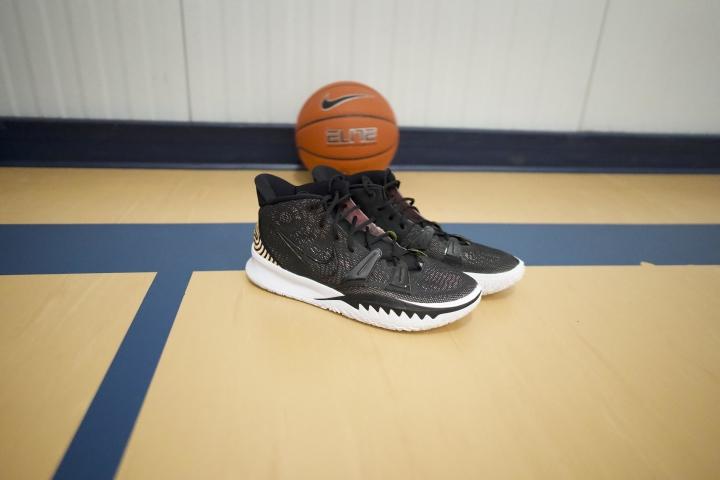 Longevity and durability are key features of the Kyrie 7
Nike has done a great job mixing the materials of the Kyrie 7 to offer a shoe that should give you a long period of playing time before thinking about replacement.
The Kyrie 7 slightly slips when rocking backward
Out of the box I enjoyed the squeaks and resistance to the short steps I took. When making backward dribbles due to defenders or two players approaching, I felt like I slipped sometimes when planting my heel first. Most of the traction started and ended with good toe contact.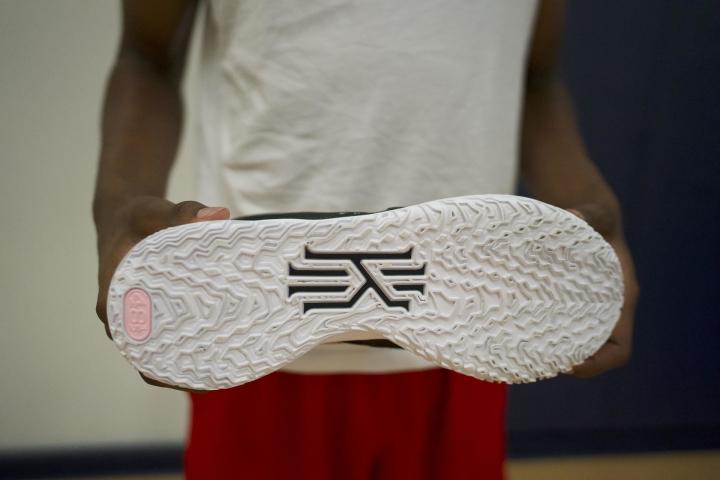 The upper of the Kyrie 7 is breathable
The Kyrie 7 was very good and well designed in regards to breathability. The mesh material adds flexibility and ventilation. While this feature is frequently an oversight, you truly appreciate the design during the summer months in hot gymnasiums.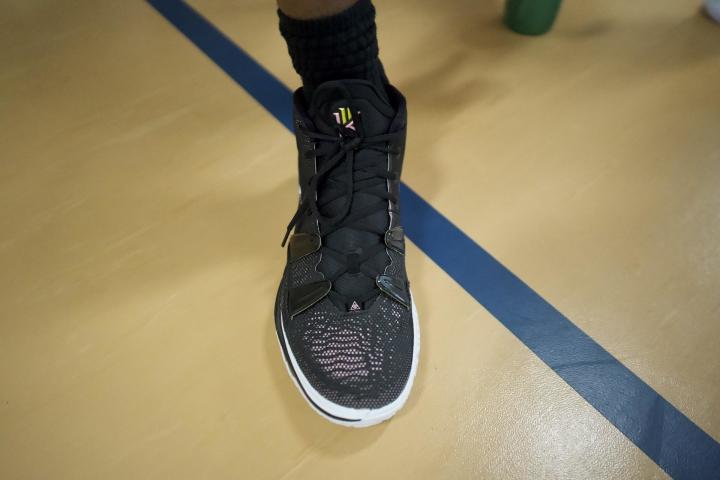 Good value for money
Mid-top basketball shoes have an average price of $128. At $130, the Kyrie 7 addresses many of the concerns of the everyday and competitive basketball players. On top of the design features, Kyrie 7 has many different colors and themes that also make you look cool when you play in them.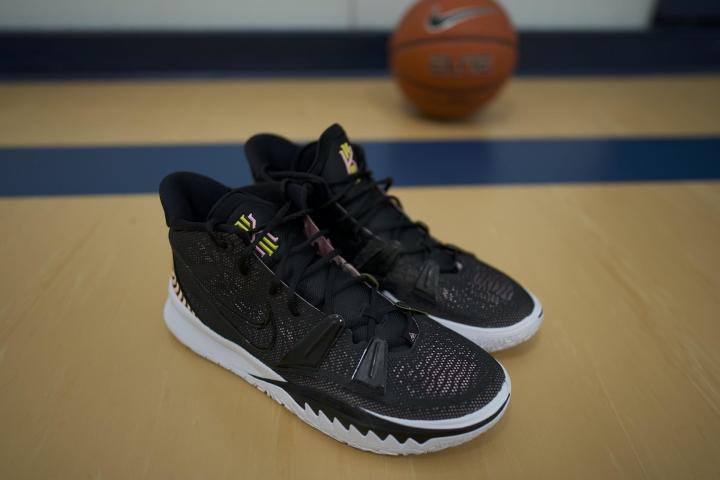 Conclusion
Basketball players who insist on a low top or insist on a shoe with more technology geared towards jumping and those components would pass on the Kyrie 7.
I can see myself playing in this shoe a couple of times every weekend and in workouts. It's hard to believe that after the Kyrie 6, this shoe could get much better and the Kyrie 7 has definitely been a pleasant surprise.