Who should buy the Nike HyperRev 2016
The Nike HyperRev 2016 is a one-bootie high-top shoe that is suitable for men and women in any basketball role. The midsole has a Phylon carrier with embedded two Zoom units that provide stellar cushioning. This pair is perfect for you if:
You're grand on Nike's Zoom technology, and the two units on this pair would bring you double happiness.
You're looking for a shoe that would hold your foot down securely with a strap as you move around speedily in your explosive games.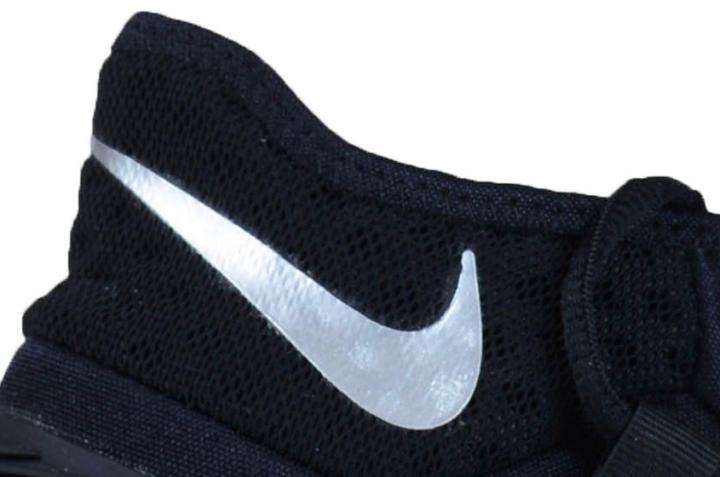 HyperRev 2016's midsole setup
The Nike HyperRev 2016 has a firm Phylon carrier in the midsole. The Zoom bags located at the forefoot and heel deliver bounce, comfort, responsiveness, and impact absorption.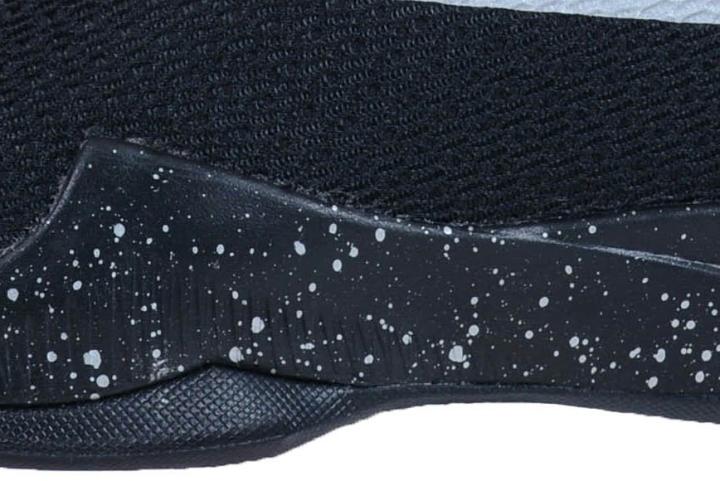 On top of it all, the thick insole gives the wearer a nice step-in comfort.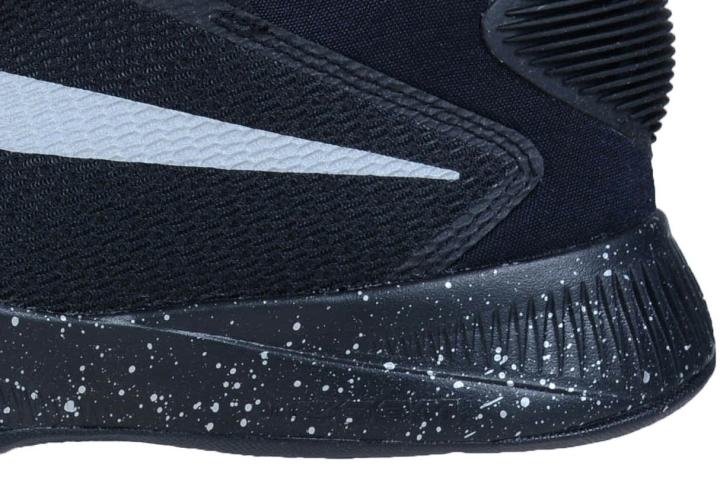 Outsole configuration of Nike HyperRev
The outsole of the HyperRev 2016 has a multidirectional diamond grid pattern. It withstands any court floors - indoor or outdoor, clean or dusty.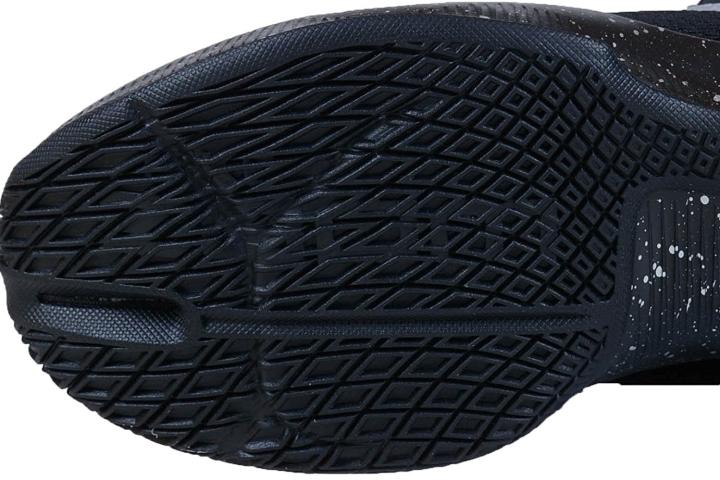 The solid rubber outsole gives wearers confidence when changing directions. There is not even a hint of fear of getting ankle injuries. The sides of the shoe also have outriggers that provide stability upon landing and possible tipping.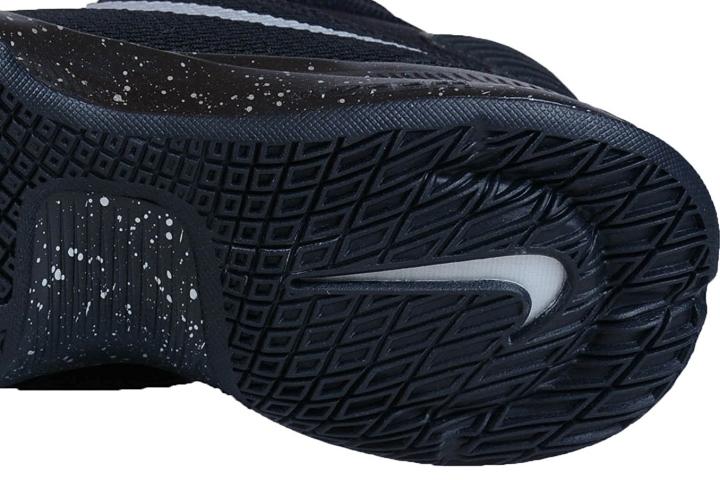 Secure strap lockdown
The HyperRev 2016 caters to any style of play. The tightness of the shoelaces can be adjusted to achieve just the perfect fit.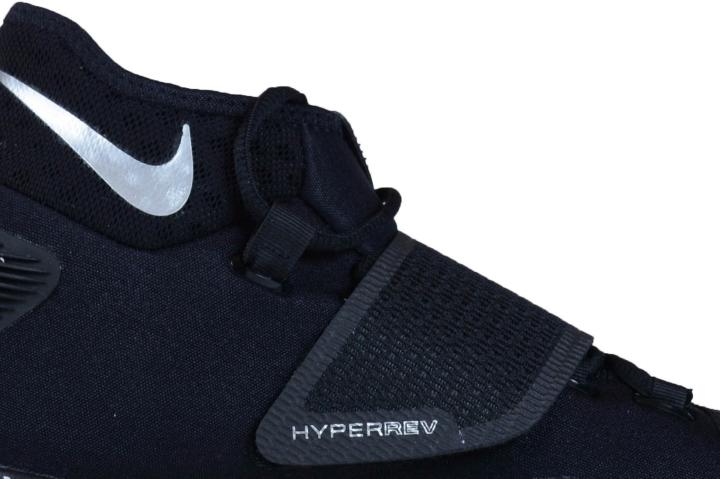 A Velcro strap on the midfoot delivers a more secure lockdown and keeps the shoelaces from moving around. A rubber-molded TPU heel counter cups the heel and ensures a more secure foot containment.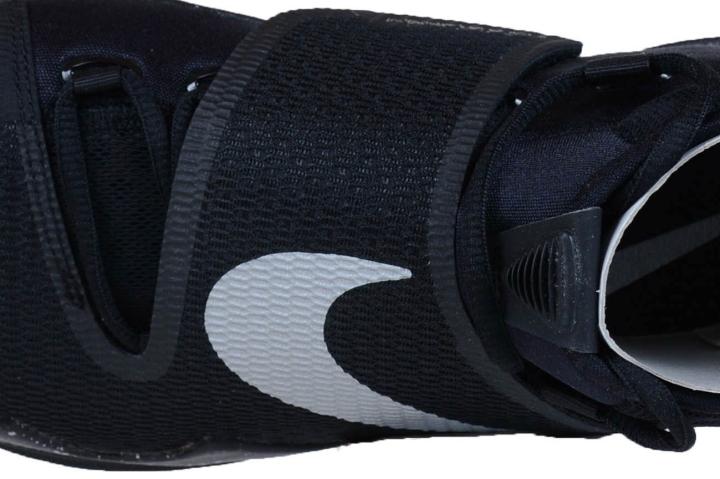 Upper setup of HyperRev 2016
The upper of the HyperRev 2016 is composed of neoprene and mesh. Fuse is placed strategically in high-wear areas such as the toe cap.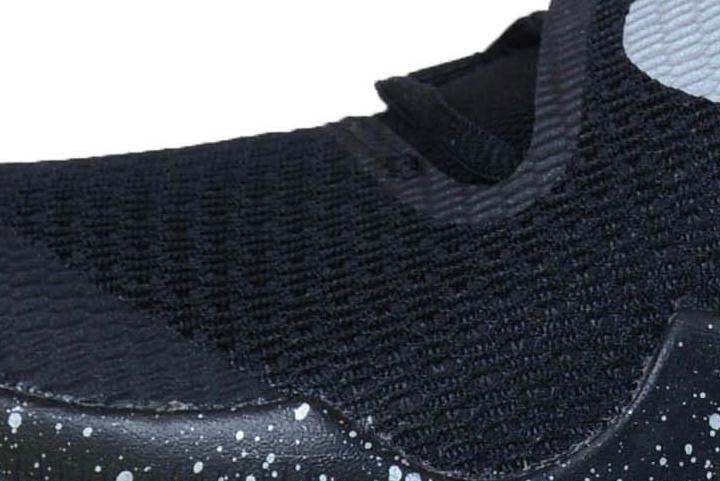 Neoprene gives the shoe its stretchable qualities. The mesh, on the other hand, provides breathability.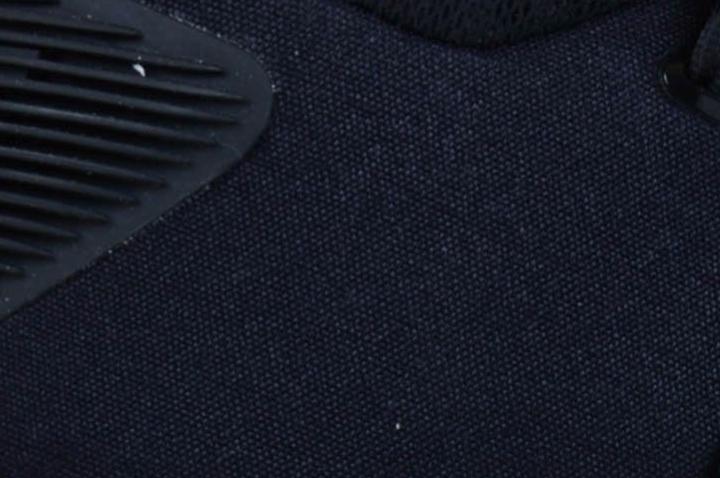 Nike HyperRev 2016 superior style
The futuristically designed Nike HyperRev 2016 is a high-top shoe in a one-bootie construction. It was first released in a black and university red colorway with speckles on the outsole. The midfoot has a Velco strap with a huge Nike Swoosh.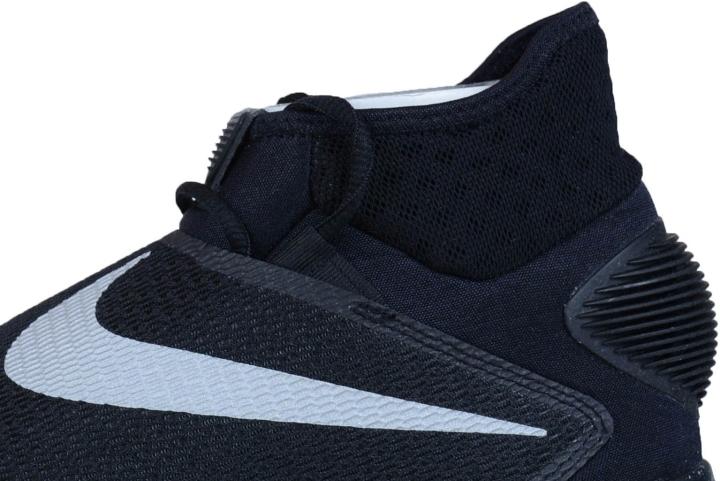 Other Nike logos can be seen on the outsole and ankle collar. The tip of the strap has a "HYPERREV" callout. The pliable rubber heel counter has a "NIKE" callout.